Should I invest in Treasury Bills or Commercial Papers?
Investing in the capital market, like most productive endeavors in life, presents with choices.
In response to yet another question from one of my avid readers, I will be talking about the choice between treasury bills and commercial papers as investible money market instruments. Investing in the capital market, like most productive endeavors in life, presents with choices.
By definition, a commercial paper is a short-term promissory note issued by corporations in order to finance current expenses and working capital, among others. In the same way, the Federal Government, through the Central Bank, issues treasury bills to provide short-term funding for government budget deficit.
What is a money market?
One similarity between treasury bills and commercial papers is that both of them are money market securities and as such, they trade in the money market. A money market is the sector of the capital market where instruments characterized with high liquidity and very short maturities are traded. Securities that are traded in the money market include, bankers' acceptances, certificates of deposit, money market funds, commercial papers and treasury bills.
Another similarity between commercial paper and treasury bill is that when you buy either of them, you are lending money to the issuer who is obligated to pay you back at maturity with interest. Like Treasury Bills, Commercial Papers are issued at a discount to par value.
A difference between them is that while treasury bills are issued by the government, Federal Government of Nigeria, commercial papers are issued by the private sector or corporate organizations. Commercial papers are usually unsecured much like treasury bills, but TBs come with the full faith of the federal government.
Differences in Risk
The major difference between commercial papers and treasury bills is in their risk characteristics. Though both are short term highly liquid instruments, Commercial papers carry more risk than treasury bills in that they carry a higher default probability than treasury bills. Because treasury bills are issued by the government which is unlikely to default compared to companies that issue commercial papers, treasury bills are very low risk instruments. While treasury bills are backed by the full faith and credit of the federal Government of Nigeria, commercial papers are backed by the reputation and credibility of the corporate issued as contained in their credit rating.
Differences in Return
Treasury bills differ from commercial papers in the investment returns they offer. It is a known fact in investment, the higher the risk, the higher the expected return. On that basis, it is expected, rightfully so, that commercial papers should yield higher return than treasury bills. The difference in the rate is the premium for the added risk that investors have to bear by investing commercial papers. Interest rates payable by treasury bills is called risk free rates and it forms the bench market around which other rates revolve.
Risk Vs Return Choice
As noted above, the choice between treasury bills and commercial papers boils down to a choice between risk and return and that choice depends on the investors' risk tolerance. For those that are risk averse, those that are retired already or very close to doing so, and those that cannot afford to lose any of their invested capital, treasury bill will be more appropriate choice. However, for the risk lovers, the younger investors with time on their hands, and those that do not mind as much if they lose any part of their invested capital, taking the additional risk of for a couple basis points of added return from commercial paper may be a better choice.
Minimum Investment
Normally, the issuer of a commercial paper usually determines the minimum subscription, an overview of existing and past commercial papers in Nigeria indicates that the minimum subscriptions are usually in the neighborhood of ₦5 million compared to the ₦100,000 initial subscription required for treasury bill investments. This makes the choice almost obvious for the investor with little means.
Before you Choose
Before you decide which of the two to choose, it may be good to ensure that you have the expertise to understand and evaluate and monitor commercial papers vis a vis treasury bill. Most importantly, you should evaluate whether the incremental yield or risk premium that comes with commercial papers justifies the additional risk you are taking, if you decide to invest in commercial papers, in line with your risk tolerance and appetite.
Depending on how financially and numerically savvy you are, you may wish to conduct a review of the balance sheet and financial statement information of issuers to get a higher level of comfort about the issuers' stability. If you intend to invest in multiple commercial papers, or if you intend to invest a sizeable amount of money, it may be advisable to diversify across issuers and/or industry sector.
A way to manage the risk premium incidental on commercial papers is to place a limit on the percentage of your overall portfolio that is to be invested in commercial papers. You can as well place a limit on the percentage of commercial papers by issuers and industry sector or even by credit rating.
Fidelity Bank Plc must cover the chink in its curtains to keep rising 
Fidelity Bank Plc follows the narrative of top tier-2 banks, which have had better or easier years.
The Nigerian banking sector has consistently been one of the most profitable sectors in the Nigeria Stock Exchange market. However, in 2020, Deposit Money Banks (DMBs) have faced a flurry of impediments, which may have affected their solidity.
With reduced income from fee and commission implemented at the start of the year by the Central Bank of Nigeria, the paucity of foreign currency for international transactions, the resulting economic contraction from dire effects of the coronavirus pandemic, and the consequent operational constraints of keeping employees safe, 2020 is obviously fraught with numerous disorders for banking institutions.
READ: Another Fidelity Bank Non-Executive Director purchases 1 million shares worth N2.75million
For most, it hasn't exactly been a year for growth at all, more like a walk in the woods, where improvements to bottom-line is almost unexpected. This period, many banks seem content with simply surviving and fundamentally matching their previous feats.
Fidelity Bank Plc follows the narrative of top tier-2 banks, which have had better or easier years. The bank generated a 2020 9M PAT of N20.4billion, rising 7.08% from the corresponding figures last year, but drilling solely into its results in Q3'2020 and its exact comparative period in 2019, the bank suffered reduced interest revenue, reduced fees and commission, reduced profit before tax, and reduced after-tax profit.
READ: STANBIC IBTC posts Profit After Tax of N45.2 billion in H1 2020
Fidelity Bank Plc concluded Q3 with a profit position of N9.1billion, 13.7% decline compared to its position in 2019 y/y. PBT reduced by 12.9% from N10.8billion in 2019 to N9.4billion this year. Gross earning in Q3 was only N49billion as against N57billion in 2019 – plummeting 14%.
The Group Chief Executive Officer of the bank, Mr. Nnamdi Okonkwo, commenting on the result said: "Our 9 months results reflect our resilient business model, particularly in a very challenging operating environment. We worked closely with our customers to gradually recover from the economic impact of the pandemic and the attendant effect of the lockdown. The drop in gross earnings was due to the decline in interest and similar income, caused by lower yields and drop in fee income."
READ: Sterling Bank Plc records 3.28% decline in 2020 9M gross earnings
True cause of the reduction in earnings
DMBs generate gross earnings under three primary subheads: Interests earned, Fees and commission, and Other operating income. Fidelity Bank Plc generated a combined total of N150.8billion for the period ended September 2020 from these three categories, compared to the N158.5billion in the corresponding period last year.
READ: Ethereum Miners earn a staggering $1 million in 1 hour
Deeper analysis reveals that this rising tier-2 bank has seen more deficit in revenue from fee and commission compared to the other aforementioned gross-earnings' generating-sources within this period. Interest earned dropped by a difference of N4.3billion, while revenue from fee and commission saw a decline of N4.8billion from N14.5billion in 2019 to N19.3billion YoY.
Fee and commission as a component of gross earnings
Card maintenance fees, account maintenance fees, commission on remittances, collect fees, telex fees, electronic transfer fees, amongst others, represent the plethora of channels that makes up income from fee and commission.
READ: Strong performance from Stanbic IBTC, despite weak retail banking position
The real insight this particular component of gross earnings provides is that a spike in revenue generated indicates increasing/increased customer account activity. The more a customer maximizes the usage of an account's product and facilities, the more the revenue earned from this segment. Thus, earnings from fees and commissions are so overriding due to their apparent controllability.
For example, a bank could make the decision to purely pursue and aggressively drive the usage of its ATM debit card and promptly see the revenue from commission rise. Furthermore, an increased rate of card production and collection necessitates usage and consequently means more money is earned as card maintenance fees.
READ: Unity Bank Plc posts gross earnings of N11.04 billion in Q3 2020
The fact that gross earnings reduced mostly from fees and commissions should be a telling concern for the Management of Fidelity Bank Plc. Post covid-19 would birth the dawn of a new era for business processes. The management must guarantee the usability of its electronic banking channels, promotion of its cards, and with urgency, implement improved service delivery mechanisms to ensure that it is the first port of call to customers for general payments and remittances.
These measures are of grave significance in the bid to bridge its widened fee and commission income gap.
READ: Central Bank says monetary policy not to blame for rising food cost
Other indices
Holistically, in the 9 months ended September, it is worthy of note that the bank made certain advancements. Customer Deposits, Net Loans and Total Assets all grew in double digits. Customer Deposits grew by 22.3% from N1.2billion to N1.5billion, Total Assets also rose by 21% from N2.1billion in 2019 to N2.5billion, and Net Loans rose by 12.9% to N1.3billion from N1.1billion.
Airtel is paying up its debts
Airtel's annual report revealed that the company has a repayment of $890 million due in May, as well as, an installment of $505 million due in March 2023.
Airtel's presence in 14 countries from East Africa to Central and West Africa would have been impossible without relevant financial investments. But, while the funds have been key to its growth in the past few years, many of its financial obligations are starting to mature quickly.
The Covid-19 pandemic has had negative economic effects on different sectors of the economy; however, the resilience of the telecom sector is evident in an increase in Airtel's income. The overall performance of Airtel increased with a revenue growth in constant currency of 19.6% in Q2 compared to 16.4% recorded in Q1, while revenue on reported basis increased by 10.7% to $1.82 billion, with Q2 revenue growth of 14.3%.
---
Unilever Nigeria Plc: Change in management has had mixed impact
9 months into the change of management, Unilever Nigeria Plc's performance in Nigeria has been largely underwhelming.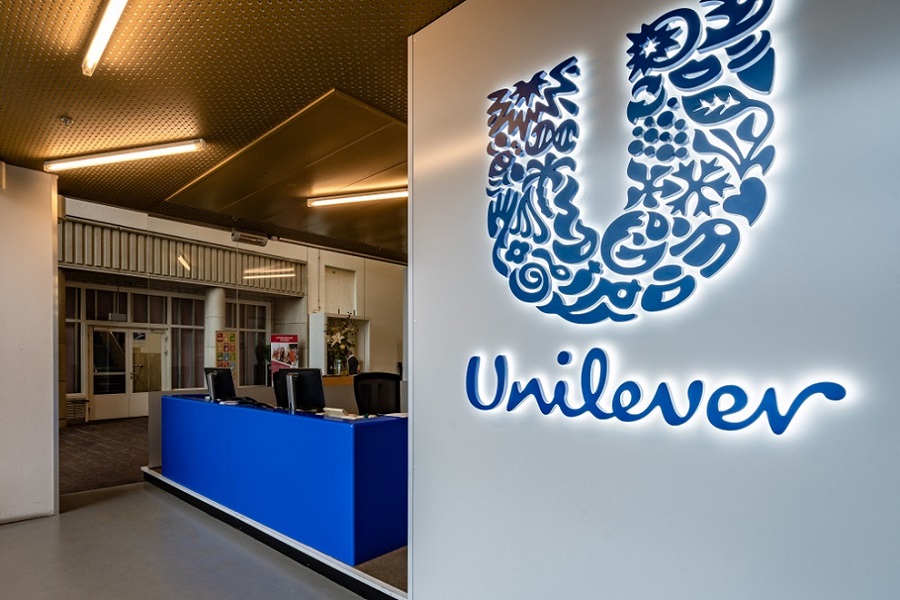 Change in the management of a company is never a walk in the park. Transitions usually take time to yield the desired results. Organizations can look to past successful managerial transitions for inspiration, but not for instruction because there is no defined playbook. The decision to replace Mr Yaw Nsarkoh, who served as the Managing Director of Unilever Nigeria Plc until the end of 2019 was plausible, but adjustments were never going to be an easy task.
Mr Nsarkoh had served as Managing Director of the company for 5 years and steered the course of its proceedings with remarkable skill up until the financial performance disaster which culminated in his resignation on November 28th, 2019.
---