Why Flour Mills applied for a power generation license
Nairametrics had a brief chat to the Group Managing Director of Flour Mills of Nigeria Plc Paul Gbededo during the #NES24.
Nairametrics had a brief chat to the Group Managing Director of Flour Mills of Nigeria Plc Paul Gbededo during the Nigerian Economic Summit which held last week.
He touched on several issues including why the company is going into power generation and his outlook for the coming year. Excerpts:
Why Flour Mills is supporting the NESG
The Nigerian Economic Summit Group (NESG) engages the Federal Government, who formulates policies that enable economic development and economic growth. This, in turn, helps businesses run in a sustainable manner.
Of recent Flour Mills has had more investments in the agricultural space, tell us why is this so?
It is our policy in Flour mills to diversify because we cannot forever depend on imports, we have to look for a way to grow our local content. So, in an effort to grow local content, we diversified into agro-allied business.
How has Flour Mills been able to finance these investments? 
It is true that financing agriculture is different from other commercial activities. For agriculture you need a longer moratorium, you need single digit cost of funding, and we have been agile and nimble in ensuring that whatever is available from the Government we have access to it; and the Government have been very helpful.
Once you key into the policies of the Government you are a force mover and you can take advantage of the provisions that the Government is making. For instance, in the sugar value-chain, we took advantage of the funding the Government has provided to ensure backward integration and develop our sugar estate, we also took advantage of single digit funding from the Bank of Industry (BoI) and direct intervention from the Central Bank of Nigeria (CBN). This will not only create jobs but also add value and create wealth.
I know Flour Mills and Dangote are working on the Apapa road project.  When is it billed for completion?
This project started in June/July last year and it supposed to have been completed by August this year but there has been a delay of about two months; by the end of October, the road project will be completed.
Completing the road without fixing the bridge will still affect logistics in Apapa, so we are looking at the  Federal Government completion of repairs on the Apapa bridge and that will ease the pressure on Apapa greatly. We are hopeful that by next year things will better with logistics in that area.
You recently applied for a license for power generation, tell us about the Apapa power plant.
We operate in Apapa we have the capacity to generate 60mw of electricity. Of this, we only need 50% and as such we have a redundancy of 50% which we can supply to our neighbours, that is why we applied for electricity license to enable us to generate and distribute to our neighbours. With that, we will be able to improve the economy of the company and bottom-line.
I am sure you had targets for the year, what have been your achievements and what is the outlook for the coming year?
We had a very good 2017/2018 financial year, which was presented during our AGM in September, our top-line has been growing at a compound annual growth rate of 13% over the last five years and our bottom-line also grew. We had difficulties in the previous two years (2016 to 2017); we came out of that as Nigeria was coming out of recession.
What we expect to see in this 2018/2019 is an improved environment as we have seen in the first quarter. Our disposable income is weak and, therefore, volume growth is not expected in this financial year, but we hope that the last two quarters of the year should be better than the first two quarters we have had, at least we can maintain the growth rate of the top-line even if the margins will be affected.
Plentywaka raises $300,000, seeks partners as it launches operations in Abuja
The company is in search of partners to join the Plentywaka Vehicle Partnership scheme
Fast-growing transport/delivery startup, Plentywaka, has raised $300,000 pre-seed investment to facilitate its expansion plans.
According to a statement by the company which was sent to Nairametrics, the funding was led by EMFATO, Microtraction, and Niche Capital. It will help to facilitate that company's planned expansion into the Federal Capital Territory Abuja and other Nigerian states.
More details: The funding will also be used to transform the transport system in Nigeria. Plentywaka will improve its mapping technology, especially now that it is kicking off activities in other states and the FCT.
While commenting on the investment and launch, Co-Founder and Managing Director, Johnny Enagwolor, said that Plentywaka is out to transform transportation in Nigeria by taking it one state at a time.
"Securing investment and expanding into Abuja within our first year, in the midst of a pandemic speaks volumes of the demand for the service we provide. We are excited to have investment partners on board that see and believe in our vision.
"An efficient transport system is fundamental to the prosperity of any city and we believe safe, convenient and comfortable travel should not just be for the few; but for everyone," he said.
(READ MORE:Biggest oil trader, Vitol, in record compensation, pays over $6 million each to top employees)
Also commenting on the investment, Dayo Koleowo, a Partner at Microtraction, said:
"Plentywaka's rapid growth since they launched Q3 last year has been tremendous so far. We are glad to be partnering with a very strong team that is passionate about providing convenience, safety, and comfort to everyday commuters. The distressful and uneasy experience by the majority of these commuters, especially in large cities is evident. We are backing the Plentywaka team to change that experience for commuters progressively by creating a transport system that is efficient."
Plentywaka needs partners: In the meantime, Plentywaka said it is currently in search of partners who are willing to bring their vehicles on board by joining the Plentywaka Vehicle Partnership scheme.
The partnership involves Plentywaka working with individuals, corporates, and state governments to expand its technology and fleet in order to provide better transportation services.  Just like other cab-hailing services, registering a vehicle on the platform would provide the partners with an opportunity to earn extra income.
In view of the pandemic, the company has assured that all vehicles in its scheme would be properly fumigated and equipped in line with government regulations and to keep commuters and drivers safe with the Wakapurse which allows electronic payment.
The Backstory:  The e-bus hailing company, which was launched in September 2019, was funded by Crowdyvest. Since then, the company has built a platform of over 40,000 customers and recorded its first 100,000 rides in six months.
They also recently announced the availability of same-day delivery service to small businesses, as well as the logistics by Plentywaka and its Staff Bus Solutions.
The company first launched its services in Lagos and the success recorded so far has encouraged its decision to venture into other states. With the gaps seen in the country's public transport system, the company is optimistic that it can provide a more reliable and efficient bus service.
Austin Avuru retires as CEO of Seplat petroleum, to receive huge benefits
According to the notice, Avuru will be considered a "good leaver" on his retirement.
Co-founder and Chief Executive Officer of Seplat Petroleum Development Company Plc, Austin Avuru has retired as CEO of the company, but will remain on the board as a Non-Executive Director.
According to a notice sent to the Nigerian Stock Exchange and signed by the company secretary Mrs Edith Onwuchekwa, the resignation took effect on July 31, 2020.
READ MORE: Seplat denies swindling FG of N600 billion despite co-conspirator's guilty plea
What this means
According to the notice, Avuru will be considered a "good leaver" on his retirement and receive his remuneration and benefits as such.
The Remuneration Committee has confirmed that Avuru will receive "a lump sum payment in lieu of notice equal to his salary, benefits, and pension allowance until November 18, 2020" as well as other security and travel benefits.
He would also receive a loss of office payment equal to 12 months' salary, as compensation and in accordance with the Nigerian market practice.
READ ALSO: Seplat's Austin Avuru no longer has direct shares in company 
In line with the provisions of the Directors' Remuneration Policy approved by shareholders of the Company at its 2018 AGM, he will also receive a pro-rata bonus (in cash) to reflect his time as CEO during the financial year, and same "will be provided in the Company's Directors Remuneration Report for 2020 and subsequent years".
Seplat will also vest awards made in form of deferred shares in 2019 and 2020 at the normal vesting dates, and subject to the achievement of the relevant performance conditions, and Avuru will be subject to the post-employment shareholding requirement for two years.
The company management and board appreciated Avuru for his 'excellent leadership' in growing the company to become a notable player in the Nigerian and wider African hydrocarbon industry.
READ: Okomu Oil Palm 's profit declines by 43.22% as at Q3 2019  
Backstory
On November 18 2019, Seplat Petroleum Development Company Plc announced that Mr Austin Avuru will be retiring as CEO at the end of July 2020.
This is in line with Avuru's earlier plans to retire sometime around his 62nd birthday.
Download the Nairametrics News App
Buhari orders payment of stranded NDDC scholarship students, commission gives reason for delay
The delay, it was revealed, was caused by the sudden death of the then EDFA of the commission.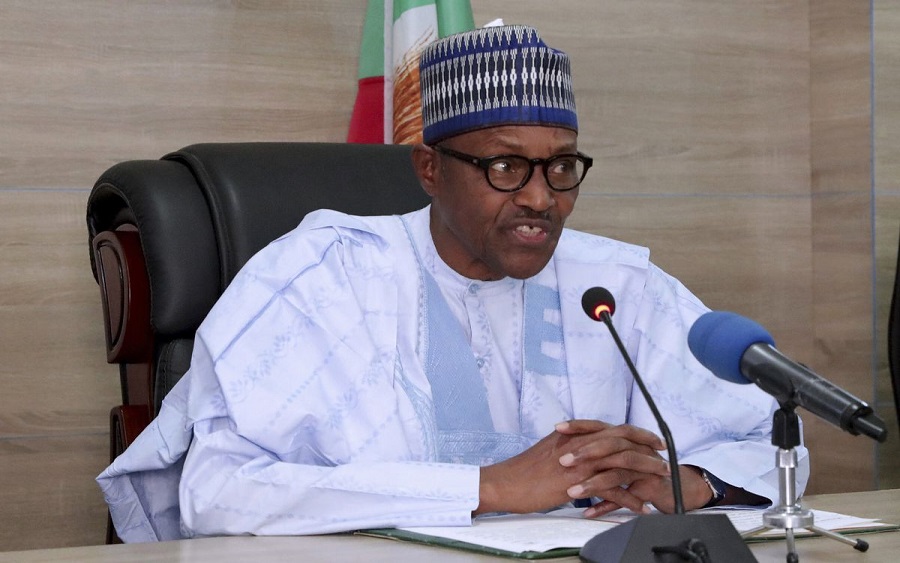 President Muhammadu Buhari has ordered the Niger Delta Development Commission (NDDC) to immediately pay the fees and stipends of the stranded Nigerian scholars who have been facing hardships abroad.
This was disclosed in a press statement by the NDDC and signed by the commission's Director for Corporate Affairs, Charles Obi Odili, on Tuesday, August 4, 2020.
Odili revealed that the delay in the remittance of the fees for these scholars was caused by the sudden death of the then Acting Executive Director for Finance and Administration, EDFA, of the commission, Chief Ibanga Etang.
READ MORE: Corruption probe: NDDC claims to have spent N81.5 billion in 7 months
Odili stated, "Under the Commission's finance protocol, only the Executive Director (Finance) and the Executive Director (Projects) can sign for the release of funds from the Commission's domiciliary accounts with the Central Bank of Nigeria, CBN. With the death of Chief Etang, the remittance has to await the appointment of a new EDFA''
Odili stated further that, "Senator Akpabio, the Honourable Minister, said President Buhari who has been briefed on the protest by students at the Nigerian High Commission in London, has ordered that all stops be pulled to pay the students by the end of this week. We expect a new EDFA to be appointed this week. As soon as that is done, they would all be paid."
It would be recalled that the plight of the Nigerian scholars came to the fore after it was revealed, the terrible conditions they were going through in foreign countries since not being able to pay their tuition fees. These revelations caused outrage on social media with many blaming the government for not caring enough for its people.
READ ALSO: Akpabio denies accusing Reps of receiving 60% of NDDC contracts
The non-payment of the allowances and tuition fees of the students by NDDC is coming amid the corruption and financial mismanagement allegations that have been rocking the commission for some months now.
The students said they are going through a lot of hardship due to lack of funds from the NDDC and are unable to engage in menial jobs to survive because of the impact of the coronavirus pandemic.
Following up with its own intervention, the Chairman of Nigerians in Diaspora Commission (NIDCOM), Abike Dabiri-Erewa, asked the NDDC as a matter of urgency to pay the allowances, tuition fees and other incentives of students under their scholarship scheme.
READ ALSO: Earning BTCs without Having To Pay Money
She said that last month, she wrote a letter to the Minister for Niger Delta Affairs, Godswill Akpabio, drawing his attention to the plight of the Nigerian students under the NDDC scholarship scheme in Europe.