The day Nigeria's business elites gathered in Abuja for something nice 
It was the first day of the 24th Nigerian Economic Summit and as you can expect, Nairametrics was there keeping an eye out for the CEOs and other corporate personalities.  
The day started like any other day, although it was no ordinary day. Instead, it was Monday the 22nd of October, a special day that had been slated for the gathering of some of Nigeria's most influential decision-makers and business leaders. It was the first day of the 24th Nigerian Economic Summit and as you can expect, Nairametrics was there keeping an eye out for the CEOs and other corporate personalities.
The Nigerian Economic Summit is arguably the local equivalent of the annual World Economic Forum. So, it was unsurprising to see many of the country's leading business figures gathered. As early as 8:30am on that Monday morning, a lot of them were already inside the expansive conference hall of the prestigious Transcorp Hilton Hotel, Abuja which was the venue of the event.
We observed as they exchanged pleasantries with one another — hushed brief conversations typical of the wealthy. Meanwhile, the photojournalists' cameras were clicking continuously as they struggled to capture the moment. There is, perhaps, nothing more exciting than watching successful businessmen (and women) greeting one another at a function. It can best be likened to watching 'money relate'.
Here are the business leaders we met at NESG24 
Mrs. Ibukun Awosika, Chairman of First Bank of Nigeria Limited: Mrs. Awosika literally stole the show at #NES24 from the moment she walked in, thanks to her mesmerising physical presence and charisma. She looked beautiful as always, smiling pleasantly at her peers as she greeted them. She then sat through the plenary, listening attentively as Nigeria's Vice President (Prof. Yemi Osinbajo) and others spoke.
At the end of the first event, the accomplished businesswoman was later seen interacting with the Governors of Lagos, Edo and Ekiti States. She was also flocked by journalists and fans alike, who either needed to ask her questions or take pictures with her.
Meanwhile, Mrs. Awosika's FirstBank was one of the major sponsors of the event. She also addressed the summit goers later on Monday night during a dinner which Nigeria's Senate President, Bukola Saraki, attended.
Mrs. Ibukun Awosika is a 56-year old Ibadan-born business leader who graduated with a B.Sc. in Chemistry from the Obafemi Awolowo University.  She is also an alumnus of the IESE Business School, as well as the Lagos Business School.
Asides her position as the Chairman of FirstBank, Mrs. Awosika is also the Chief Executive Officer of The Chair Centre Group. She also sits on the boards of numerous other companies and NGOs.
Mr. Urum Kalu Eke, Group Managing Director of FBN Holdings Plc: Mr. Eke arrived at #NES24 almost the same time as Mrs. Ibukun Awosika. He was seated right next to the woman, who is also his colleague. Together, they listened with rapt attention as the initial speakers addressed the auditorium.
Frankly speaking, Mr. Eke is a rather simple man compared to the larger-than-life status his position at FBN Holdings accords him. Seeing him, it would be almost impossible to believe that he is the same man who oversees the affairs of one of Nigeria's biggest companies. But he is, indeed, that man!
Born in 1964, Mr. Eke is a 54-year old accomplished banker and business executive. He attended the Comprehensive Secondary School, Aba and Government College Umuahia, both in Abia State. He would later study Political Science at the University of Lagos, graduating in 1985. In 2008, he completed an MBA in Project Management Technology at the Federal University of Technology, Owerri.
Mr. Urum has since had a very accomplished career in the financial services sector — over thirty years' experience. Besides his current position, he also sits on the boards of several notable financial institutions.
Mr. Paul M. Gbededo, the Group Managing Director/Chief Executive Officer of Flour Mills of Nigeria Plc: Mr. Gbededo is yet another high-profile corporate personality that caught our attention at the summit. The accomplished business executive, who was dressed simply in a native attire, was gracious enough to grant the Nairametrics team an interview.
During the thirty-minutes-long interview which took place backstage, Mr. Gbededo let us in on some of the latest developments in his company, including its reason for sponsoring the #NES24. He told us that the Nigeria Economic Summit engages the government to formulate policies that will ensure economic development and help businesses flourish, which was why his company decided to sponsor the event.
He also let us in on a number of other specific issues relating to the company, including why they decided to diversify into the agro-allied sector. According to him, Flour Mills is collaborating with the Government in this regard by taking advantage of credit facilities offered by the Bank of Industry, as well as other special loan schemes packaged by the Central Bank of Nigeria.  He expressed optimism that these new investments will help drive growth in the company.
Mr. Gbededo has over thirty years of professional experience. He studied at the Polytechnic of North London, UK, graduating in 1980 with Graduateship of Plastic and Rubber Institute and Associateship of National College of Rubber Technology.
He holds a masters degree in Polymer Technology, graduating in 1981 from the Loughborough University of Technology, UK. He is also an alumnus of Lagos Business School.
Mr. Abubakar Suleiman, the CEO of Sterling Bank Plc: Mr. Suleiman is yet another prominent business leader whom the Nairametrics team saw at the 24th Nigerian Economic Summit. Mr. Suleiman, whose company is a major sponsor of the event, spoke during the second plenary on the need for human capital investment. In his own words, "we need to invest in people so that the invested can further invest in other people. That way, we can secure a long-term value chain of human development."
He also called on the Government to work towards reducing the risks of business failure, inasmuch as more investments are necessary.
Mr. Suleiman, who was born on August 19, 1973, became the Chief Executive Officer of Sterling Bank in April this year. The University of Abuja Economics graduate is one of the youngest CEOs of major Nigerian companies. He holds a master's degree in Major Programmes Management from the University of Oxford.
Prior to his current position, he has worked other high-profile jobs in such organisations as Citibank and Equitorial Trust Bank, among others.
Mr. Valentine Ozigbo, the CEO of Transcorp Hotels Plc: Mr. Ozigbo was literally at work whilst attending the 24th Nigerian Economic Summit.  This is because the hotel, of which he is the CEO, served as the venue of the important event. Although he gave no speech at the summit, Mr. Ozigbo could be seen walking around, making sure that everything was in order.
Without any attempt at exaggeration, Mr. Ozigbo is such an efficient and down-to-earth human being. Recall that it was just weeks ago when Nairametrics wrote a special profile of him. Interestingly, on the same day the profile was published, news broke that come January 1, 2019, he would be taking up an even bigger role as the President/CEO of Transnational Corporation of Nigeria Plc. Talk about climbing the corporate ladder!
Other notable mentions
The Chairman of Nigerian Breweries, Mr. Kolawole Jamodu (FCA, CFR), was also spotted at the event. The highly accomplished business executive was listening with rapt attention throughout the session while jotting down important points.
Also in attendance was Mr. Pascal Gabriel Dozie, the founder and former Chairman of Diamond Bank Plc and father to the current CEO of the bank, Mr. Uzoma Dozie. The successful businessman, who was a former Chairman of the Nigerian Economic Summit Group, sat in the front row whilst calmly observing everything that was happening.
Mr. Dozie is a widely-admired businessman who, besides founding successful companies such as Diamond Bank Plc, is also the current Chairman of MTN Nigeria Communications Limited.
Lastly, we saw Mr. Aigboje Aig-Imoukhuede. He is the Co-Founder of Access Bank, Founder and Chairman of Coronation Capital Nigeria Limited and Founder of the Africa Initiative for Governance.
He spoke during one of the summit plenaries about the need for reforms in government agencies. This is important for the actualisation of the economic development which Nigeria seeks because, according to him, a public official can end a businessman's dreams with a single stroke of the pen.
We understand that there might have been other important leaders at the summit which we missed out. But then, it was a big event with hundreds of high-impact individuals in attendance. Therefore, we acknowledge everyone that attended.
The risk of buying Forex at black market rate of N460/$1 
Between 2012 and 2017 the naira has depreciated by 30% compounded annually.
If you ask anyone today to choose between being paid in dollars or in naira, there will only be one winner. Since the oil price crash in early March and the ravaging COVID-19 virus, the exchange rate between the naira and dollar has depreciated across the multiple official and unofficial markets where the currency can be purchased. 
At the black market, the exchange rate sells for an average N460/$1 (as at this week) and is projected to go higher depending on who you speak to. At the NAFEX market where forex is sold by exporters and investors, the exchange rate is closer to N388/$1 oscillating between a plus or minus N2 band. Just last week the CBN informed the market that the SMIS window where forex is sold to importers and traders that the new floor for forex purchase in N380/$1. The exchange rate at the official CBN window remains N360/$1.  
READ ALSO: Investors lose N162 billion amidst buying pressure from ZENITH, GTBANK 
This buttresses the growing calls for the unification of the various exchange rate windows. The market wants a single uniform rate. It is easy to see why. No one wants to be on the losing side if a repeat of 2017 occurs. In case you forgot, the exchange rate was highly volatile in the parallel market trading for as high as N505/$1 before crashing down to N366/$1 after the CBN introduced the NAFEX window. Many people lost money as the naira converged towards that rate. You don't be in this boat if history repeats itself.  
This is why speculating the exchange rate between the naira and dollar can be a brutally risky exercise compounded by the multiple exchange windows in the country. Buy at N460/$1 today and hold as most non-savvy speculators often do and the multiple forex windows are collapsed into one at N388/$1, as the central bank governor alludes to, things could get very risky. If unifying the exchange unlocks liquidity into the market rate and it holds at N388/$1, there is every likelihood that the parallel market rate will follow suit. Those on the other side of the trade looking to convert their dollars (purchased at N460/$1) into naira will be burned badly.  
Perhaps a consolation is that so long as Nigeria continues to be import-dependent, it is only a matter of time before the naira depreciates to your buying price. Between 2012 and 2017, the naira has depreciated by 30% compounded annually. You probably only need to wait another 2-3 years and you claw back your losses. But the same cannot be said for anyone with a dollar investment and looking to convert to naira. The burn can be severe. 
Download the Nairametrics News App
For example, you purchase $1,000 at N460 and invest in an asset that should earn you 10% or $100 in profits. If by the time you liquidate your $1,100 and the exchange rate has strengthened to say N400, your $1100 is now N440,000 compared to the N460,000 it cost you when you purchased at $1,000. The exchange rate loss has basically wiped out your profits and part of your capital.  
Speculating in forex is hugely rewarding but also very risky. Don't be fooled to believe it only goes up, things can go down faster than you can imagine. The market will always deliver greater fools. 
Covid-19: Companies raise N222 billion in capital during lockdown
Corporate organizations successfully raised at least N222.6 billion from the 24th of March till date.
Why interest rates on treasury bills, bonds crashed
The yoyo between debt and equity is likely to ensue as uncertainty remains in the forex market.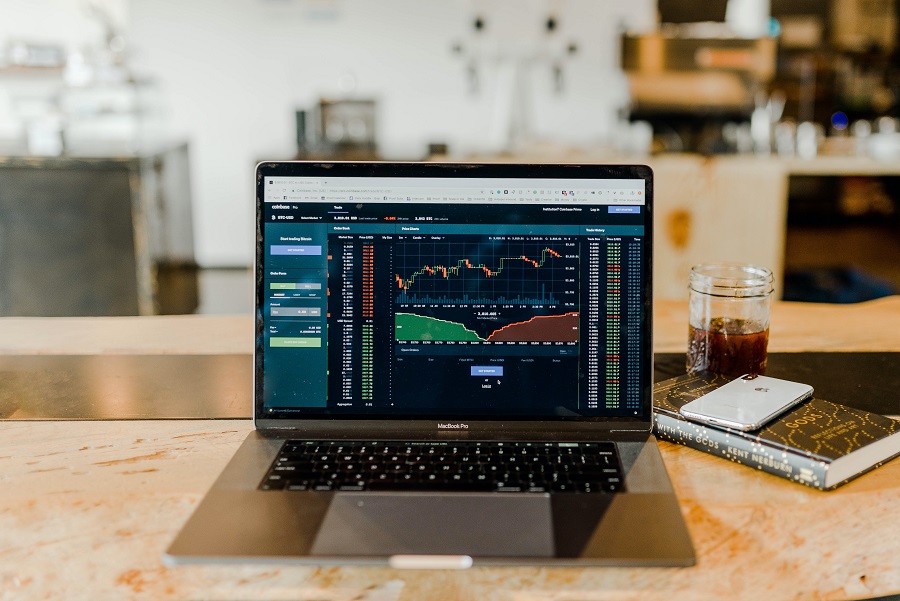 The Nigerian debt market has been faced with a series of challenges, most of which were triggered by the worst pandemic recorded in human history.  Its prospects in attracting foreign portfolio investors were dampened as macros on Nigeria's economy revealed a downtrend in the market, and this trend has only worsened in the past months. 
The fixed income market sustained its downward trajectory for the third consecutive month in June 2020 largely driven by excess liquidity as well as an overall scarcity of instruments in the market. Reports from several analysts indicate the demand for fixed income securities has increased considerably over the last 6 months driving down interest rates earned by investors. 
Victor Silas an Investment analyst told Nairametrics about the OMO bills liquidity for the month of June. He said, "For June, fixed income rates were liquidity-driven following the ban of locals from OMO and limited investment outlets. OMO bills maturities are creating more liquidity for locals and it is finding its way to the bond market and Treasury bill.   
READ MORE: How to invest in uncertain times
"The 2050 trading below 11% yield and the 364-day Treasury bill closing at 3.4%. It just tells you there are a lot of liquidity concerns for locals." 
Most foreign portfolio investors based abroad are staying out of naira debt dominated securities; this shows that Nigeria's debt markets are now controlled by local investors.  
Nigeria attracted just $67.9 million in Foreign Portfolio Investment (FPI) inflow for the month of April 2020, the lowest inflow recorded this year. A cursory look at the Central Bank data shows that FPI sharply reversed from $2.30 billion at the beginning of the year (January) to just $67.9 million inflow in April 2020. Nigeria like most emerging markets relies heavily on foreign portfolio investments to shore up its external reserves and manage its exchange rate position.   
Portfolio inflow into money market instruments fell from N1.6 billion and N1.4 billion in January and February respectively to just N229 billion and N49 million in April and May respectively. On the flip side, those that still have their investment stuck in Nigeria, have stayed away from any other type of investment except money market instruments such as bonds and treasury bills.  Most of the investors are waiting patiently for the central bank to fund their dollar purchase so they can exit. 
READ MORE: Nigeria's pension contributors add N100billion to pension asset
I
ssuers Market
Emmanuel Orji Emerging Market/ Fixed Income Trader, COMERCIO PARTNERS spoke to Nairametrics on the performance of fixed income securities in June. He said;  
"Subsequently, the unexpected reduced sale at the June bond auction of NGN100 billion as against the NGN150 billion originally offered further strengthened the aggressive bullish run in the bond market.  
"The bond auction closed relatively strong as a result, with a bid to cover ratio of 3.6x and rates declining by 120bps, 70bps, and 45bps to print at 8.00%, 11.00%, and 12.15% across the 3-year, 5-year, and 30-year maturities respectively.  Note: BPS refers to basis points, a financial term for percentages. 100 basis point is equal to 1%. 
READ ALSO: Nigeria's foreign debt has breached a 15-year trigger
"As a result, yields for the benchmark securities monitored declined across all maturities on a month-on-month basis, with yields of the sovereign bonds with 3-year, 5-year, 10-year and 20-year maturities declining by 332 bps, 138 bps, 96 bps, and 138 bps to close at 5.64%, 7.13%, 9.76%, and 10.05% respectively.  
"Given the amount of idle PFA cash sitting in bank placement (c. NGN1.5 trillion) and the sudden weakness in demand for equities, we expect the buying interest to persist in the near term, which should drive yields lower in the bonds market."  
Nigerian fiscal stakeholders have resorted to borrowing domestically as opposed to seeking for funds abroad, another effect of the pandemic. This is expected to lead to an increase in the yields of FGN bonds in the short and mid-term horizon as the inward plan to seek funds locally intensifies. 
Where this leaves equities
Concomitantly, the equities market benefitted from the apparent thirst for asset yielding investments in recent months. As yields for safer investment fell, investors shifted to the equities market taking advantage of the earning season often market by dividend payouts. Most stocks paid dividend yields in double digits following the stock market crash in March 2020.  
Download the Nairametrics  News App
But by June the market sell-offs ensued with investors moving funds out to secure stakes in corporate debt securities. The yoyo between debt and equity is likely to ensue as uncertainty remains in the forex market and the country's stimulus plans.  
Some retail investors who spoke to Nairametrics insist they have abandoned the Nigerian Stock Market preferring to trade in cryptocurrencies or US stocks. The proliferation of intech supported investing apps has made cross border investing easier providing access to market far beyond the shores of Nigeria.