UBA shows resilience as gross earnings hit ₦375 billion, with Group profit of ₦79 billion
United Bank for Africa Plc (UBA), the pan African financial institution with presence in 20 African countries has announced its unaudited 2018 Third Quarter Financial Results, with impressive growth in Gross Earnings
United Bank for Africa Plc (UBA), the pan African financial institution with presence in 20 African countries has announced its unaudited 2018 Third Quarter Financial Results, with impressive growth in Gross Earnings, which berthed at ₦374.8 billion, a 12.3 percent increase when compared to ₦333.9 billion recorded in the corresponding period of 2017.
According to the report filed to the Nigerian Stock Exchange(NSE) on Tuesday, UBA's net operating improved  1.7 percent year-on-year to ₦227.7 billion, when compared to ₦224 billion achieved in the similar period of 2017.
Amidst inflationary pressures and uncertainties undermining the business environment in Nigeria and a few other countries in Africa, UBA's operating expenses only increased by 2.3 percent to ₦149.1 billion, compared to ₦145 billion recorded in the same period of last year. The low cost profile can be better appreciated when put in the perspective of double digit inflation rate in Nigeria.
Overall, the Bank posted a Profit Before Tax of  ₦79.1 billion whilst Profit After Tax stood at ₦61.7 billion. This profit performance puts the Bank's annualized return on average equity at 16% and 20% at pre-tax and post-tax profit level respectively.
The Bank continues to maintain a very strong balance sheet, with Total Assets of ₦4.51 trillion, an impressive 10.8 percent year-to-date rise over the ₦4.07 trillion total asset recorded as at December 2017. Another strong indication of the growth of the Bank and more so, acceptance of the franchise across Africa is the remarkable 16.2 percent year-to-date growth in Customer Deposits, which grew to ₦3.18trillion, compared to ₦2.73 trillion as at December 2017.
The shareholders' fund remained very strong at ₦509.3 billion, even as the implementation of International Financial Reporting Standard (IFRS) 9, moderated the Group's equity by 3.8% year-to-date.
Commenting on the result, the Group Managing Director/CEO, UBA Plc, Kennedy Uzoka, said; "We achieved a number of strategic imperatives during the quarter and committed more investments in the future of the business – building a solid foundation for sustainable and superior return to our shareholders"
Uzoka said that he is pleased that the Bank's Virtual Banking Chatbot, Leo, which debuted on Facebook earlier in the year, was successfully launched on WhatsApp during the quarter.
"This new channel offering, which enables our customers to fulfill their banking transactions through simple chat commands, is another premier initiative in our suite. The early pay-offs are quite compelling – recent customer acquisitions and broader transaction volume growth are exciting leading indicators that reinforce our confidence in these novel channels," he said.
"Our franchise is increasingly renowned for financial solution and I am happy with the consistent growth in our businesses across the continent. We have grown balance sheet by 11% year-to-date to over ₦N4.5 trillion. Notwithstanding the statutory-induced cost growth, our earnings proved resilient, as we recorded nine-month profit before tax of ₦79 billion. Notwithstanding the macro-risk arising from upcoming elections in Nigeria, our single largest market, we are confident of finishing the year strong," Uzoka concluded.
Also speaking on UBA's financial performance and position, the Group CFO, Ugo Nwaghodoh said that despite the relative volatility in the third quarter of 2018, especially in the face of U.S. interest rate hikes and concerns over global trade war, which has disrupted the interest and exchange rate environment in many African countries, the bank remains on track to deliver its earnings target for the year.
He said "We remain committed to our five-year plan of working down CIR to 50%, which we consider to be a normalised medium-term CIR.  Overall, we closed the third quarter with a post-tax RoAE of 16% and the Group remains well capitalized and liquid, as reflected in the Group's capital adequacy of 21% and Bank's liquidity ratio of 53%."
---
UBA is one of Africa's leading banks with operations in 20 African countries. It also has presence in the global financial centres; London, New York and Paris.  UBA provides banking services to more than 15 million customers globally, through diverse channels.
Dangote delays London Stock Exchange listing
Dangote Cement Plc isn't expected to attempt a U.K. initial public offering until at least 2023.
Africa's richest man, Aliko Dangote, is once again delaying plans to list Nigeria's second most capitalized company on the London Stock Exchange, rather choosing other options like boosting exports and the Nigerian company's foreign-exchange reserves in a report credited to Bloomberg.
Dangote Cement Plc, Africa's biggest producer of building material isn't expected to attempt a U.K. initial public offering until at least 2023, Temilade Aduroja, Head of Investor Relations, at the Lagos-based company, said by email.
READ: Dangote Cement's faltering pan-African operations is taking its toll 
READ: Access Bank N15bn green bond set to be the first cross listing ensuing from NSE-LuxSE partnership
"The London listing is not something which will happen in the short to medium term. We are focused on our export strategy and increasing our foreign-currency revenue," he said.
Dangote, a major shareholder of Dangote Cement, with a net worth of more than $14 billion has longed for the company to have a secondary London Stock Exchange listing to diversify its holding and gain more leverage to cheaper funds on international markets.
READ: Rocket Internet sells stake in Jumia, as eCommerce firm struggles with post-IPO scandal
READ: Afreximbank forced to postpone IPO plan in London; here's why 
Aliko Dangote said in 2018 that the listing would happen the following year (2019), only for Brian Egan, former Chief Financial Officer, to state that 2020 was more likely.
More detail later as the story is developing…
NB Plc to raise additional N20 billion from its N100 billion Commercial Paper
Nigerian Breweries has announced the continuation of its N100 billion Commercial Paper (CP) Issuance Programme.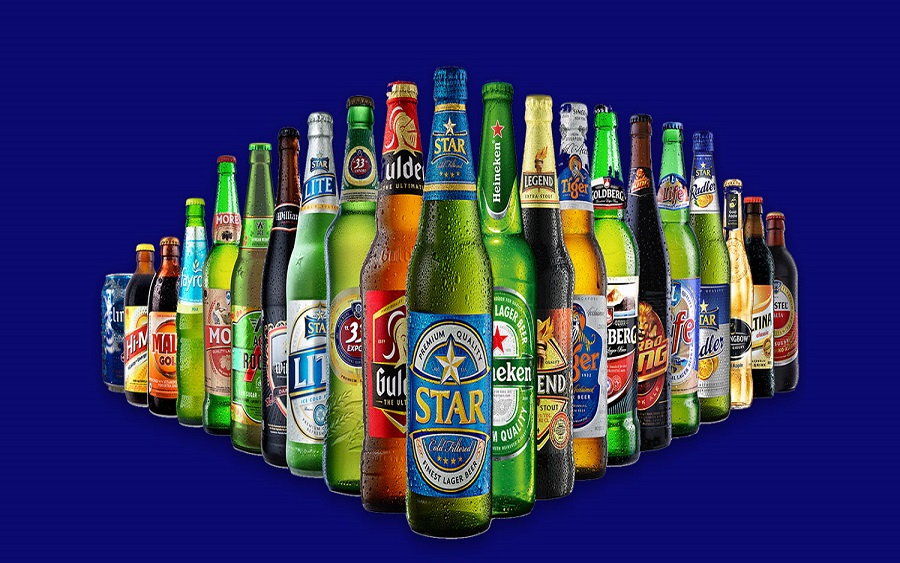 Nigerian Breweries has announced the continuation of its N100 billion Commercial Paper (CP) Issuance Programme in a bid to raise up to N20 billion to support its short term funding needs. The company has launched Series 9 and 10 of the programme for this purpose.
This information was disclosed in a notification signed by the Company's Secretary, Uaboi G. Agbebaku, and sent to the Nigerian Stock Exchange.
The notification reads;
"[Nigerian Breweries Plc] is pleased to inform the Nigerian Stock Exchange and the investing public of the continuation of its "CP" (Commercial Paper) programme with the launch of Series 9 and 10 of the programme.
"Series 9 of the Commercial Paper programme would be for a tenor of 180 days, while Series 10 would be for 270 days. However, the launch of the CP opens today 23rd October 2020."
(READ MORE:Nigerian Breweries stock up by 58% since August )
What you should know
According to data obtained from Financial Market Dealers Quote (FMDQ), Nigerian Breweries has raised up to N90.12 billion since the start of the year.
N52.76 billion was raised from Series 6 between February 12 to November 6, 2020.
N13.03 billion was raised from Series 7 from April 15 to October 14, 2020.
N24.33 billion was raised from Series 8 from April 15 to January 8, 2021.
The recent issuance of the Series 9 and 10 CP will bring the total funds raised to N110.12 billion.
Why it matters
The CP will help the company navigate through the recent impact of COVID-19 and other trade disruptions.
The programme will strengthen the balance sheet of the company, and enable the brewer to execute its plans while delivering value to customers and creating wealth for shareholders,
In like manner, the CP programme is expected to provide opportunities for non-equity investors to invest in the company and support its cost management initiatives.
MTN shareholders have made approximately N1 trillion since April 2020
Shareholders of MTN Nigeria gained close to a trillion naira in less than 7 months.
MTN Nigeria shareholders have gained N986.58 billion since the first trading session in April 2020.
This was uncovered by calculating the difference in the telecommunication giant's market capitalization of ₦1.832 trillion at the open of trade, for the first trading session in the month of April 2020, and the market capitalization of ₦2.646 trillion at the close of trade in the first trading session in the month of October.
READ: Shell to cut 9,000 jobs globally due to oil price crash as it shifts to clean energy
This gives a whopping N814 billion increase in market capitalization, and this with the dividend the company has paid to shareholders on two occasions between this time period, brings the total gains both realized and unrealized to approximately N1 trillion.
READ: FUGAZ; Nigerian banks considered too big to fail
Hence, the N814 billion increase in market capitalization translates to the joint gains MTN investors have made from the increase in the shares of the company, as the share price of the company has increased by 44.44% or ₦40.00 between April 1, 2020, and October 2, 2020, with the share price of increasing from ₦90.00 to ₦130.00.
However, the gains MTN NG investors have made from their investments in the telecommunication company, is not limited to the gains driven by the increase in the price of the shares.
READ: World Bank says Nigerian banks are at risk of being destabilised by COVID-19
Recall that the company declared payment of dividends to its shareholders on two occasions, as investors/shareholders of the company, whose names appear in the Register of Members, as of the close of business on April 17, 2020 and August 14, 2020 were paid a cumulative dividend per share of ₦8.47, for all the outstanding shares of 20,354,513,050 held by the shareholders, and this translates to a total dividend payout of N171 billion by the company to its shareholders.
It is noteworthy that the realized and unrealized gains MTN investors have made from holding the shares over this period stands at N986.58 billion.