How Nigeria's sports betting industry is rapidly growing among teeming youth population
The relatively new sports betting industry has been growing rapidly, leveraging on an increase in internet penetration in the country.
The relatively new sports betting industry has been growing rapidly, leveraging on an increase in internet penetration in the country, the increasing youthful population, and the desire to make additional income.
Though Nigerians love sports (especially football) and watch sporting events for entertainment, the love has gone beyond just entertainment now; it has also become about making (and losing) money. The multi-million sports betting industry is obviously growing astronomically, and as new entrants make their way into the market, the consumers are spoilt for choice.
On this week's edition of product review, a weekly analysis where Nairametrics features brands contending for leadership and prominence in Nigeria's consumer market, we bring to you the various sports betting companies in the country and how they are responding to competition in the industry, while strategically positioning their outlets for visibility and profitability.
Facts and figures
Generally, sports betting entails punters predicting the results of matches and placing their bets to correspond with the stakes of the game. If the predictions are correct, the bets are rewarded with stipulated winnings.
According to a research by the News Agency of Nigeria (NAN), an estimated 60 million Nigerians between the ages of 18 and 40 are involved in active sports betting, while almost ₦2 billion is spent on sports betting daily in Nigeria. This translates to nearly ₦730 billion in a year.
Sports betting has found its proverbial home in Nigeria as established sports betting companies are thriving, while new ones spring up daily at different corners, all with the aim of capturing market share.
A report by KPMG in 2016 revealed some startling numbers from the sports betting industry in Nigeria. As at 2016, the leading sports betting company, Bet9ja raked in an average monthly turnover of $10 million, while NairaBet made an average turnover of $3 million – $5 million, a 20 – 30% margin on profit.
Major sports betting companies in the Nigerian market
The surge in the number of mobile phone users in Nigeria has been a game changer for the sports betting business in the country. Everyday, it gets easier to pay, play and win or lose. As at March this year, the Nigerian Communications Commission (NCC) reported that there were 147 million cell phone users and 100 million internet subscribers in Nigeria, with 80 percent of this figure being able to access the internet on their phones.
Alexa, an Amazon company that commercialises web traffic data and analytics, ranked Bet9ja (bet9ja.com), a betting company, as the second most visited site in Nigeria after Google.com
Over the years, several sports betting companies have emerged in the country; these include Bet9ja, Nairabet, Merrybet, Naijabet, Bet King, Sporting Bet, Surebet24, Supabets, 1960bet, Nairastake, Parknbet, 360bet, and many more.
Competition is stiff among players in the market and the dominance of some legacy outlets (Bet9ja, and NairaBet) is being threatened with the daily arrival of new entrants (Sporting Bet, and King Bet) into the market.
Nairabet started operations in 2009; it is the first company to come up with a fully functional website where punters can deposit money, place bets and make withdrawals. The platform is also the first sports betting company to get legalised and regulated, and the Lagos State lotteries board was the first regulatory agency to develop a framework for regulating sports betting in Nigeria.
Another big player, Bet9ja is one of the most innovative market leaders, with more outlets opening every week. The platform is aggressively recruiting agents and it also provides everything the agents will need to start their own outlets including products, training and a support network.
Most Bet9ja agents enjoy commission rates on turnover for every printed ticket, and partnerships with leading sports betting software companies in Europe. The platform also has a partnership with former African Footballer of the Year, Victor Ikpeba, constant development of new betting products, integrated online betting systems, support for hardware, technical support on-site and via telephone, and on-site support from the Bet9ja field staff.
Few of the betting outlets have endorsement deals with popular athletes to promote their brands and put their products in the faces of their customers. King Bet signed Austin JayJay Okocha as its brand ambassador, while Sporting Bet signed Kanu Nwakwo as the face of its own brand.
SWOT Analysis of the market
Strength
The growing sports culture among Nigerians, growing internet penetration vis-à-vis the widespread use of mobile phones, and huge population are factors that have helped the growth of the industry in the country.
Weakness
The potential for the gambling sector to cause harm in form of addictions, loss of savings, laziness and increased crime is high.
Opportunity
The industry has the prospects of providing employment for the young population, and cash windfall for ordinary people. It also generates tax revenue for the government and contributes to economic growth.
Threat
Some cultural and religious doctrines do not encourage sport betting activities. Although this has not disturbed Punters from making additional money through the platforms.
What customers are saying
Nairametrics' visit to some outlets shows that sports betting has become a serious business among young Nigerian males. Findings also reveal that most people prefer placing bets through their mobile phones instead of visiting retail outlets.
Mr. Ben, a manager in one of the outlets, concurred that the industry is fast growing and has great potentials if well managed. He further stated that customers place bets more during major football events such as the World Cup and when major football leagues in Europe are in season.
The manager also pointed out that the Lagos State Government has done a lot to regulate operators in the industry.
Nairametrics spoke with Akeem, a customer in one of the outlets, who revealed that sports betting provides another means of income for him.
According to him
"I place bets here daily and it has become my side hustle. I am not afraid of placing bets because everything is risk."
Akeem also revealed that he places an average of ₦3,000 daily and he has won over N200,000 while placing bets.
Most of the customers Nairametrics spoke with revealed some of the factors that influence their choices of brands which include the ease of play via mobile phones, and quick payment on wins.
The verdict
In a poll conducted by Nairametrics, Bet9ja got 59%, NairaBet got 38% while SureBet and Merry Bet got 3% and 1% respectively.
OPINION POLL: Which Sports betting platform is your most preferred? #Nairametricspolls

— Nairametrics (@Nairametrics) October 16, 2018
The sports betting industry needs more government regulation; also, platforms looking to gain market share must leverage on technology to reach more customers.
If well regulated, the industry can support revenue generation of different tiers of government.
UPDATED: Nigeria received $5.85 billion capital inflows in Q1 2020 –NBS
Nigeria received $5.85 billion capital importation (inflows) in the first quarter (Q1) of 2020, compared to $8.51 billion in Q1 2019.
Nigeria received $5.85 billion capital importation (inflows) in the first quarter (Q1) of 2020, as against $8.51 billion in Q1 2019. This is according to the latest capital importation report released by the National Bureau of Statistics (NBS).
According to the NBS, the $5.85 billion worth of capital importation in Q1 2020 represents an increase of 53.97% when compared to how much was received in Q4 2019.
However, when compared to the corresponding first quarter period of 2019, the figure indicates a 31.19% decline.
READ ALSO: Nestle releases Q1 2020 result, administrative and distribution expenses drive down profits
Capital Inflow by type
In the first quarter of 2020, the largest amount of capital importation was received through portfolio investment, which accounted for 73.61% ($4.31 billion) of the total capital importation.
Under the portfolio category, investment in money market instruments remains the largest recipient of capital inflows with a total of $3.44 billion, followed by $639.72 million in equity, while investment in bonds stood at $231.22 million.
Foreign Direct Investment (FDI): FDI constituted only 3.66% ($214.25 million) to the total capital inflows. A decline of 16.72% compared to $257.25 million received in Q4 2019 and 13.39% reduction compared to the corresponding quarter of 2019.
READ ALSO: Hike in VAT rate buoys VAT Revenue in Q1 2020
FDI is an investment in the form of a controlling ownership in a business in one country by an entity based in another country.
Other Investments: other investments, which was broken down into four categories contributed 22.73% ($1.33 billion) to the total capital importation in the first quarter of 2020. The inflows through other investments reduced by 19.92% when compared to $1.66 billion received in Q4 2019.
Investment through trade credits in the first quarter of 2020 was $50,000, Loans ($559.79 million), Currency deposits ($820,000) while other claims scooped the highest share of $769.99 million.
READ MORE: Full text of President Muhammadu Buhari's Letter to Nigerians
Capital inflows by Sectors
A further look into the report shows that the banking sector received the largest portion of capital importation as it constituted 51.08% ($2.99 billion) to the total capital inflows, followed by Financing, which received $1.33 billion (22.77%) in Q1 2020.
Shares followed with $817.38 billion (13.96%), Production $273.97 billion (4.68%) while Telecoms received $157.48 billion (2.69%).
Capital inflows by origin
The United Kingdom remains the biggest source of capital investment in Nigeria. In Q1 2020, investment from the U.K amounted to $2.91 billion, up from $1.19 billion received in Q4 2019 and decline compared to $4.48 billion in Q1 2019.
The top five countries that accounted for the biggest capital inflows in Nigeria within the quarter include U.K ($2.91 billion), South Africa ($692.63 million), UAE ($532.89 million), Netherlands (441.79 million), and U.S ($389.1 million).
Nigeria's external reserves up by 7% in 21 days, currency speculators to lose over N10 billion 
It should be noted that Nigeria's external reserves went on a downward slide last year, having lost $11.75 billion within a space of 10 months.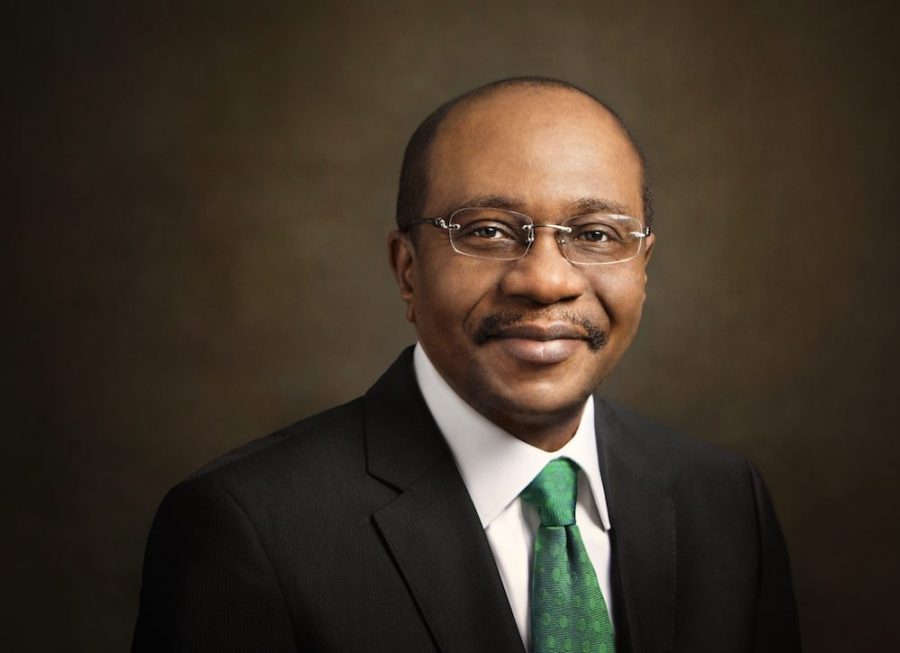 The continuous increase in Nigeria's external reserves appears to have been sustained as it recorded a third consecutive week of growth at the end of last week. Available data from the Central Bank of Nigeria (CBN) show that the country's external reserve had risen to about $35.77 billion as of May 21, 2020. 
Despite the volatility of the foreign exchange market due to decline in crude oil export earnings, the external reserves increased sharply by almost $1 billion in just 9 days, rising from the $34.78 billion that it recorded on May 12, 2020, to about $35.77 billion that it ended with on May 21, 2020. 
Nigeria's external reserves have been on a steady increase since April 29, 2020, when it stood at $33.42 billion. This represents an increase of about $2.35 billion or 7% in 21 days. 
READ ALSO: Forex crisis: Those patronizing parallel market will lose money – CBN Governor
It should be noted that Nigeria's external reserves went on a downward slide last year, after hitting a peak of $45.17 billion on June 11, 2019, thereby losing $11.75 billion within a space of 10 months. 
The recent gradual increase of the external reserves and improved liquidity in the foreign exchange market, thanks to the CBN, have helped to strengthen the naira at the Investors and Exporters (I&E) window. This was especially the case last week when the naira exchanged at N385.94 to a dollar from N386 to a dollar. 
Note that the improved liquidity in the foreign exchange market and the continuous increase in the country's external reserves were also made possible by the recent disbursement of $3.4 billion emergency facility by the International Monetary Fund (IMF) to the CBN on May 6, 2020. The money was intended to help Nigeria mitigate the impact of the coronavirus pandemic. 
Recall that the naira has been under pressure against other major currencies, particularly the dollar, even as currency speculators have been making a lot of demands for dollars so as to make profits on future sales. 
READ ALSO: Nigeria's currency stability persists at the expense of external reserves
Just last week, the CBN Governor, Godwin Emefiele, had to warn speculators and businesses to stop patronizing the parallel market operators. According to him, the rates they are buying dollar now are unrealistic and possibilities abound that they will lose their money if they continue to do so. It has been estimated that speculators could incur over N10 billion losses. 
In the meantime, Governor Emefiele had promised more liquidity in the forex market, assuring that all genuine dollar demands by businesses and individuals will be met. This is coming against the backdrop of the planned resumption of dollar sales to the Bureau De Change Operators (BDC) by the CBN after almost 6 weeks that was suspended due to the lockdown occasioned by the coronavirus pandemic. The President of Association of Bureau De Change Operators (ABCON), Aminu Gwadebe, had pointed out that the return of the BDCs to the forex market will help chase away speculators, curb rising inflation, boost productivity and employment, enhance price discovery, enhance market transparency and competitiveness. 
Financial Institutions still the fastest growing sector in Nigeria
Banks and other financial institutions posted a 24% GDP Growth Rate for the First Quarter of 2020.
Financial Institutions in Nigeria reported a GDP Growth rate of 24% for the first quarter of 2020 compared to 22.3% in the last quarter of 2019 and a contraction of 9.21% in the corresponding quarter of 2019. This is according to data from the National Bureau of Statistics.
Financial Institutions sub-sector include commercial banks, merchant banks, micro-finance banks, and FinTechs, and other non-banking financial institutions.
Based on the data, Financial Institutions retain their position as the fastest-growing sub-sector in the Nigerian Economy. Growth in the sector remains miles ahead of every other sector in the economy and higher than the overall GDP growth rate of 1.87% for the quarter. The closest to Financial Institutions Telecommunication and Information Sub-sector at 9.71%.
READ ALSO: This is the most impressive part about of Nigeria's latest GDP Result
Bank Q2 Results
Apart from data from Commercial Banks, other financial institutions not quoted on the Nigerian Stocks Exchange do not publish their reports in public. However, available data from some of the largest banks in Nigeria reveal growth in gross earnings was recorded across board.
About 8 of the banks that published their first-quarter results posted about N836.2 billion in gross earnings compared to N755 billion representing a 10.8% growth. Most of the growth was from the merger between Diamond Bank and Access Bank.
READ ALSO: Nigerian banks face gloomy future over low oil prices, coronavirus
Effects of Covid-19
Several reports published in Nairametrics suggest banks face headwinds from the Covid-19 Pandemic. An Augusto & Co report assessed the impact of the coronavirus pandemic on the asset quality of the Nigerian banks. According to details in the report, banks are significantly exposed to several sectors which include the oil and gas sector, manufacturing, real estate, public sector, construction, and general commerce.
It mentions that about 47% of the banking industry's gross loans are in foreign currency. The report suggests that the coronavirus pandemic will weaken the asset quality of Nigerian banks in view of the impact on State Governments' finances, purchasing power of households and the performance of businesses. Although the degree of impact will vary across different sectors, the key sectors that will bear the brunt are oil and gas (upstream), real estate, construction, transportation (aviation), and manufacturing (non-essentials).
READ MORE: UPDATED: Nigerian economy grows by 2.27% in 2019, post highest quarterly growth since 2016 recession
CEO of one of Nigeria's top banks, Zenith Bank Plc, Ebenezer Onyeagwu, also commented on the effect of the Coronavirus on the sector. Speaking to CNBC Africa, Onyeagwu stated that one of the most immediate impacts of the Pandemic is the fact that the oil price crash will have negative implications for banks' revenue targets.
"In terms of banking, the drop in the price of crude is affecting directly the exposure that banks have created in the oil and gas sector. Revenues are challenged now, no doubt. And you have a situation where revenues are challenged, the obvious next step will be for you to restructure," Onyeagwu stated.
READ ALSO: Nigeria's Bonny light rises to about $27/barrel, oil prices set for 3-week consecutive gain
Twisted Irony
The data is symptomatic of a twisted economy altered by several heterodox policies that have kept interest rates high for banks and lending short for SME's and Real Sectors of the economy. With several sectors in the country posting a negative GDP growth rate in the first quarter of 2020, the outlook for the second quarter portends an even worse outcome for the rest of the economy. While banks have weathered tougher challenges in the past a weaker than expected economy will likely stunt its growth in the coming quarter.
More recent CBN Policies of stiffer CRR and 65% loan to deposit ratios imposed on banks to lend to the private sector. The CBN was meant to meet on Friday for its monetary policy meeting for May but postponed till Thursday. Some analysts point to a softer monetary policy stand that could see it relax its CRR and LDR requirements. This is assuming the latest GDP numbers do not reinforce its resolve to get backs to support the economy following the impressive GDP growth rate.