Ekeh, Zinox boss, may retire in 2021
Ekeh's target is to achieve a tech group worth $10 billion in valuation.
Indications have emerged that one of Africa's leading digital entrepreneur and Chairman, Zinox Group, Leo Stan Ekeh may have decided to quit as CEO of his technology group by 2021.
One of Mr. Ekeh's closest confidante disclosed that going by his tone at the Zinox Group corporate retreat held in April, it is clear he will retire as Group CEO when he turns 65 in 2021.
According to the source who pleaded anonymity, Ekeh's target is to achieve a tech group worth $10 billion in valuation by this time and if he realises it, he intends to change the lives of his devoted employees by making every Management staff in the group who has served him loyally a billionaire and others millionaires before retiring into full-time research in the technology sector and social work.
"This is his ambition and I hope he realises this, especially considering the turbulent Nigerian economy. This was one of the reasons his group did not retrench any staff during the last economic recession, an unprecedented feat that is highly commendable in view of the gale of retrenchment that greeted the economic downturn," the source disclosed.
Confirming the development, Corporate Communications Advisor, Zinox Group, Mr. Echika Ezuka disclosed that Ekeh's decision to call time on his stellar career as arguably the continent's foremost technology entrepreneur is one that was taken after deep consideration, as it would afford him more time to focus on his other humanitarian interests.
Ekeh, who was honoured by former President Olusegun Obasanjo on the occasion of Nigeria's Independence Anniversary on October 1st 2002 for his sustained pioneering efforts in the area of Information and Communications Technology (ICT) and as a model for modern Nigerian youths, has been consistent with several technology innovations in Nigeria and beyond.
In addition to pioneering Desktop Publishing and Computer Graphics in Nigeria with his first Company – Task Systems Ltd, Mr. Ekeh also pioneered the deployment of digital dispensing pumps in Nigeria in partnership with Elf Petroleum and Schlumberger, France through his company Stanoil.  He launched the first ICT support Company in Nigeria – ITEC Solutions Ltd. and also pioneered structured ICT Distribution in West Africa with the launch of Technology Distributions Ltd. which has remained the biggest distributors in the West African sub-region.
Renowned for his disruptive business mindset and unerring eye for detail, Ekeh equally enjoys the status of manufacturing the first local and internationally certified computer brand in Sub-Saharan Africa through Zinox Technologies Ltd., manufacturers of Zinox brand of computers and digital devices.
Ekeh is credited with the biometric digital revolution in Nigeria, having delivered the INEC Voters' registration in 2006 when foreign contractors could not deliver after months of promises. He again supervised the biggest single ICT digital rollout in Africa with INEC in 2010 as well as the largest single e-Library and Wireless cloud rollout project on the continent through one of his companies – Zinox Technologies Ltd.
The serial digital entrepreneur has also been involved with companies such as ICT Brokers, TD Plus, ICT Connect and the launch of Africa's first ever e-commerce outfit, Buyright Africa. He also recently expanded the Zinox Group with the addition of Konga, Nigeria's e-commerce giants after acquiring the company from previous majority investors, Naspers and AB Kinnevik. Ekeh also has major interests in a few companies located in other continents including Africa, Asia, Europe and the Middle East.
Interestingly, Ekeh has also been credited with pioneering paternity leave in Nigeria when he introduced it in his company a few years ago.
He has received over 85 high-profile awards and served on a good number of Federal Government Committees in the last 15 years including the strategic Nigeria Thinkers, Presidential Committee for Job Creation, ICT Roadmap, among many others.
His retirement will come as a surprise to many, especially in view of his very active lifestyle, devotion to healthy living and Spartan discipline which has made him look much younger than his years.
NCC discloses application requirements for Proof of Concept trial license
The NCC stated that it had been inundated with requests related to trial frequencies for the purpose of verification of certain concepts.
The National Communications Commission (NCC) has released application requirements for trial frequencies in certain spectrum brands under the Proof of Concept (POC) Trial license.
This was disclosed on Wednesday, April 14, 2021, in a statement signed by the Director of Public Affairs, Dr Ikechukwu Adinde; and made public on the Commission's verified Twitter account, @NgComCommission.
The NCC stated that it had been inundated with requests related to trial frequencies for the purpose of verification of certain concepts.
The requirements listed by the NCC include:
The PoC trial license application must only be granted to Original Equipment Manufacturers(OEMS)/Vendors, or operators in conjunction with their Original Equipment Manufacturers.
PoC trial shall not exceed a period of three months effective from the date of approval.
Equipment for Proof of Concept must be 'Type-approved' by the Commission.
Appropriate Spectrum fees must be paid in accordance with the NCC's regulations.
In case you missed it
Nairametrics reported that Nigerian telco giant MTN recently announced its acquisition of an additional 10MHZ spectrum in the 800MHz band from Intercellular Nigeria Limited.
Lagos State residents paid highest price for petrol in March 2021 – NBS
The NBS revealed that the National Average price/litre of petrol was N172.68 in March 2021 compared to N145.40 in March 2020.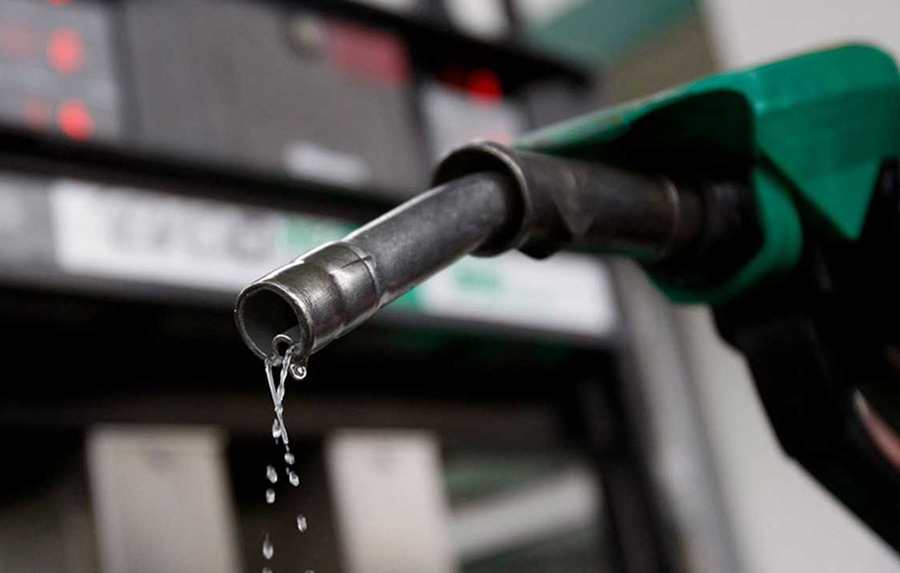 The National Bureau of Statistics (NBS) has revealed that Lagos State residents paid the highest average price for petrol in the country, in the month of March 2021, at N200.87 per litre; while Adamawa state residents paid the lowest average price in the month of March at N162.17 per litre.
The NBS also revealed that the National Average price/litre of petrol was N172.68 in March 2021 compared to N145.40 in March 2020 and N166.24 in February 2021.
This was disclosed in a report by the NBS CEO, Dr. Yemi Kale, yesterday, April 14, 2021, via his verified Twitter account @sgyemikale.
On kerosene the NBS said:
National Average Price/litre at N361.29 in March 2020.
The states with the highest average were Taraba (N466.67), Ebonyi ( N450) and Benue (N448).
The States with the lowest average prices were Bayelsa (N250), Yobe (N296.43) and Katsina (N318.33)
On Premium Motor Spirit (petrol):
National Average price/litre at N172.68 in March 2020
The states with the highest average were Lagos (N200.87), Ebonyi (N184.17) and Niger (N183.50)
The states with the lowest average prices were Adamawa (N162.17), Taraba (N162.67) and Bauchi (N164).
What you should know 
Recall that Nairametrics reported that the federal government has suspended plans to end its subsidy payments as reports indicate that the FG plans to spend N720 billion for the next 6 months on Premium Motor Spirit (PMS) subsidies.
Nairametrics | Company Earnings
Access our Live Feed portal for the latest company earnings as they drop.