Why Ajaokuta Cannot Make Steel
Nigeria is blessed with all the major raw materials needed to produce steel.
No Nigerian can visit Ajaokuta Steel Company (ASC) and see investments of more than $8 billion rotting in the African sun and not cry. I went there, I cried. what exactly is the problem? I have written severally on this topic, but today let me do a comprehensive post.
Ajaokuta Steel Company is massive, she has a 68km road network, 24 housing estates on the project. Some of the estates have over 1,000 homes, a seaport, a 110mw power generation plant, there are 43 separate plants in Ajaokuta alone. It is estimated that if Ajaokuta becomes operational, it will create 500,000 jobs.
There is no industrialised nation on earth that does not have a steel sector it's that simple. A report by the Central Bank of Nigeria (CBN) shows that Nigeria currently imports steel, aluminum products and associated derivatives of approximately 25 metric tonnes per annum estimated at $4.5 billion, this figure will continue to rise, and the Nigerian economy continues to expand. Ajaokuta is an integrated steel company, it was designed by the Russian to be self-sufficient to get all its inputs from Nigeria and make steel. Ajaokuta strength is also its weakness, Ajaokuta can only work with all inputs available.
This will be a slightly technical post, but please try and follow.
Steel is an alloy of iron and carbon amongst other things, iron is the base metal in steel, to make steel, you need Iron Ore, Coke from Coal, Limestone as main components. these components are mixed in a blast furnace to produce liquid steel which can be long steel for rail lines or flat steel for automobile making etc.
To give a simple example, look at steel as making jollof rice, iron ore is the rice, the limestone and coke are the pepper and salt the pot is the blast furnace. At a steel plane, the blast furnace is ONLY turned on when the steel company is ready to make steel. Blast furnaces operate continuously and are never shut down. The raw material to be fed into the furnace is divided into several small charges that are introduced into the furnace at 10 to 15 minutes intervals. This means everything must be in place BEFORE the blast furnace is turned on, the iron ore, the coal, the limestone, everything, why? Because you do not switch off a blast furnace for another 10 years or however its campaign life is.
Nigeria is blessed with all the major raw materials needed to produce steel including iron ore in Kogi, coal and limestone in Enugu.
Nigerian iron has very low iron concentration. Agbaja has the largest iron ore deposit in Nigeria with about 2 billion tonnes but the Agbaja iron ore has a high phosphate content. Phosphate can cause brittleness in steel making it fracture, thus Agbaja was abandoned for Itakpe. Itakpe iron ore has no issues with phosphate but has low iron content, thus to make steel with Nigeria iron ore, a process called "beneficiation" has to be done to process the Itakpe ores to raise its iron content to meet the required standard for steel production.
Coal? Most of the coal found in Nigeria is non-coking, thus, unsuitable for steel production. Coal deposits in Enugu, have no impurities but are non-coking. The good news? Nigeria has an abundant deposit of limestone and we have natural gas to provide power
So back to Ajaokuta, what really happened? Why can Nigeria not make steel anytime soon? let's link up the elements.
Policy Failure: The Ajaokuta contract was signed between the Nigerian government and the Soviet state-owned company, Tiajpromexport (TPE) the company was scheduled for completion in 1986. In 2012, the Federal Government launched her backward integration policy. Going forward import licenses for steel products was only granted to companies producing steel locally. TPE to ensure they could import steel parts for Ajaokuta simply went ahead and built the rolling mills in Ajaokuta before the actual steel plant was completed, they imported billet from Ukraine to accomplish this.  Thus, Ajaokuta was producing steel before the actual steel plant was started. Thus, amazingly Ajaokuta has functional rolling mills but no operational blast furnace, Ajaokuta cannot produce steel from basic iron ore found in Nigeria in her blast furnace.…this is the definition of cart before the horse.
NIOMCO Factor: The iron ore in Nigeria earmarked for Ajaokuta is from Itakpe, it has low iron content, thus, the FG built National Iron Ore Mining Company (NIOMCO) a 2.15 metric tonnes beneficiation plant designed to process the low-quality iron ore from Itakpe to iron ore suitable for Ajaokuta Steel. Simply put, if NIOMCO does not operate, Ajaokuta CANNOT operate (unless Ajaokuta uses imported iron ore). As of today, NIOMCO is not operational.
Railway: 15 million tonnes of iron ore cannot be moved by road, as it will destroy the roads, thus, a railway was to be built from Itakpe to Ajaokuta to take iron ore from the beneficiation plan in Itakpe to the Ajaokuta. Itakpe to Ajaokuta by rail is just 52km, the rail line was to be delivered by March 2019, but the Minister of Transportation, Rotimi Amaechi revised the delivery date to June 2018 and converted the purely commercial railway to also carry human passengers. These changes meant the cost of the project and delivery dates had to change as passenger wagons and train stations had to be built. To achieve this, 12 new passenger stations and 12 access roads had to be designed and built. The Itakpe to Ajaokuta (IA) has two stations. As at June 2018, The station IA1 – Eganyi to Itakpe, is still under design. Station AW1 – Ajaokuta (standard station), zero percent work done. Thus, the railways are not functional.
Blast Furnace: The furnace in Ajaokuta is the heart of Ajaokuta, it is the pot where the jollof rice will be cooked, however, it has never been turned on, why? Because there has never been any time Ajaokuta has had raw materials available to ensure the continuous day in day out production for 5 years. Why has there never been materials? Because there is no railway to take iron ore from Itakpe to Ajaokuta. Why is there no railway from Itakpe to Ajaokuta? Because NIOMCO in Itakpe is moribund and not functional and cannot convert Nigeria iron ore to high-grade ore for the furnace in Ajaokuta.
So, it follows that for Ajaokuta to work, we MUST have three key critical paths:
NIOMCO must be functional
Itakpe to Ajaokuta Railway line must be functional
Blast Furnace operational
All three are not functional, so its clear Nigeria cannot make steel in Ajaokuta. Nothing, however, stops a corrupt government official from importing billets and running them in the rolling mills to deceive taxpayers. So, when anyone tells you Ajaokuta will soon work ask them, can a steel plant work without NIOMCO, railways and a blast furnace?
All is not gloom, Kayode Fayemi as Minister was able to secure an out of court about Ajaokuta, we must build on this.
In closing, Ajaokuta is the only steel plant in the world built by the USSR, sold to Americans, then to Indians, all these teams have come and gone with their own technical style, there have even been accusations of asset stripping by the Indians.
So why this post? Because I am a patriot, I will not sit by and watch scarce resources be wasted in a grand deceit. Probably some corrupt folks have told Mr President that Ajaokuta can produce economically viable steel if "small" dollars are spent. You can already see how the critical rail line delivery dates were moved back to ensure it is done in time for 2019 elections, yet it is still in design stage. Ajaokuta is Nigeria and probably Africa biggest failure. It has failed. Can it be made to work? Yes, but the cost to integrate Ajaokuta with her mines and rails can be used to build new smaller modern turnkey functional steel mills. The government should get out of Ajaokuta, sell the place and allows the private sector capital and expertise to restructure and own it.
If you want to make jollof rice and there is no rice the solution is not to keep boiling water without rice but to go and get rice.
---
This article was written by Kalu Aja. Aja is a Financial Planner and Economic Strategy Consultant with over 20 years expertise in the financial services industry.
Fidelity Bank Plc must cover the chink in its curtains to keep rising 
Fidelity Bank Plc follows the narrative of top tier-2 banks, which have had better or easier years.
The Nigerian banking sector has consistently been one of the most profitable sectors in the Nigeria Stock Exchange market. However, in 2020, Deposit Money Banks (DMBs) have faced a flurry of impediments, which may have affected their solidity.
With reduced income from fee and commission implemented at the start of the year by the Central Bank of Nigeria, the paucity of foreign currency for international transactions, the resulting economic contraction from dire effects of the coronavirus pandemic, and the consequent operational constraints of keeping employees safe, 2020 is obviously fraught with numerous disorders for banking institutions.
READ: Another Fidelity Bank Non-Executive Director purchases 1 million shares worth N2.75million
For most, it hasn't exactly been a year for growth at all, more like a walk in the woods, where improvements to bottom-line is almost unexpected. This period, many banks seem content with simply surviving and fundamentally matching their previous feats.
Fidelity Bank Plc follows the narrative of top tier-2 banks, which have had better or easier years. The bank generated a 2020 9M PAT of N20.4billion, rising 7.08% from the corresponding figures last year, but drilling solely into its results in Q3'2020 and its exact comparative period in 2019, the bank suffered reduced interest revenue, reduced fees and commission, reduced profit before tax, and reduced after-tax profit.
READ: STANBIC IBTC posts Profit After Tax of N45.2 billion in H1 2020
Fidelity Bank Plc concluded Q3 with a profit position of N9.1billion, 13.7% decline compared to its position in 2019 y/y. PBT reduced by 12.9% from N10.8billion in 2019 to N9.4billion this year. Gross earning in Q3 was only N49billion as against N57billion in 2019 – plummeting 14%.
The Group Chief Executive Officer of the bank, Mr. Nnamdi Okonkwo, commenting on the result said: "Our 9 months results reflect our resilient business model, particularly in a very challenging operating environment. We worked closely with our customers to gradually recover from the economic impact of the pandemic and the attendant effect of the lockdown. The drop in gross earnings was due to the decline in interest and similar income, caused by lower yields and drop in fee income."
READ: Sterling Bank Plc records 3.28% decline in 2020 9M gross earnings
True cause of the reduction in earnings
DMBs generate gross earnings under three primary subheads: Interests earned, Fees and commission, and Other operating income. Fidelity Bank Plc generated a combined total of N150.8billion for the period ended September 2020 from these three categories, compared to the N158.5billion in the corresponding period last year.
READ: Ethereum Miners earn a staggering $1 million in 1 hour
Deeper analysis reveals that this rising tier-2 bank has seen more deficit in revenue from fee and commission compared to the other aforementioned gross-earnings' generating-sources within this period. Interest earned dropped by a difference of N4.3billion, while revenue from fee and commission saw a decline of N4.8billion from N14.5billion in 2019 to N19.3billion YoY.
Fee and commission as a component of gross earnings
Card maintenance fees, account maintenance fees, commission on remittances, collect fees, telex fees, electronic transfer fees, amongst others, represent the plethora of channels that makes up income from fee and commission.
READ: Strong performance from Stanbic IBTC, despite weak retail banking position
The real insight this particular component of gross earnings provides is that a spike in revenue generated indicates increasing/increased customer account activity. The more a customer maximizes the usage of an account's product and facilities, the more the revenue earned from this segment. Thus, earnings from fees and commissions are so overriding due to their apparent controllability.
For example, a bank could make the decision to purely pursue and aggressively drive the usage of its ATM debit card and promptly see the revenue from commission rise. Furthermore, an increased rate of card production and collection necessitates usage and consequently means more money is earned as card maintenance fees.
READ: Unity Bank Plc posts gross earnings of N11.04 billion in Q3 2020
The fact that gross earnings reduced mostly from fees and commissions should be a telling concern for the Management of Fidelity Bank Plc. Post covid-19 would birth the dawn of a new era for business processes. The management must guarantee the usability of its electronic banking channels, promotion of its cards, and with urgency, implement improved service delivery mechanisms to ensure that it is the first port of call to customers for general payments and remittances.
These measures are of grave significance in the bid to bridge its widened fee and commission income gap.
READ: Central Bank says monetary policy not to blame for rising food cost
Other indices
Holistically, in the 9 months ended September, it is worthy of note that the bank made certain advancements. Customer Deposits, Net Loans and Total Assets all grew in double digits. Customer Deposits grew by 22.3% from N1.2billion to N1.5billion, Total Assets also rose by 21% from N2.1billion in 2019 to N2.5billion, and Net Loans rose by 12.9% to N1.3billion from N1.1billion.
Airtel is paying up its debts
Airtel's annual report revealed that the company has a repayment of $890 million due in May, as well as, an installment of $505 million due in March 2023.
Airtel's presence in 14 countries from East Africa to Central and West Africa would have been impossible without relevant financial investments. But, while the funds have been key to its growth in the past few years, many of its financial obligations are starting to mature quickly.
The Covid-19 pandemic has had negative economic effects on different sectors of the economy; however, the resilience of the telecom sector is evident in an increase in Airtel's income. The overall performance of Airtel increased with a revenue growth in constant currency of 19.6% in Q2 compared to 16.4% recorded in Q1, while revenue on reported basis increased by 10.7% to $1.82 billion, with Q2 revenue growth of 14.3%.
---
Unilever Nigeria Plc: Change in management has had mixed impact
9 months into the change of management, Unilever Nigeria Plc's performance in Nigeria has been largely underwhelming.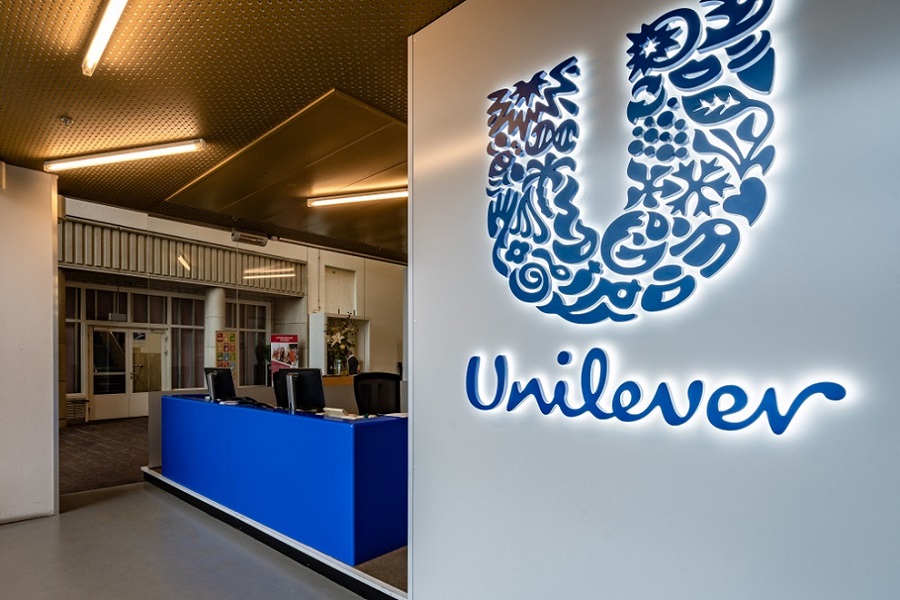 Change in the management of a company is never a walk in the park. Transitions usually take time to yield the desired results. Organizations can look to past successful managerial transitions for inspiration, but not for instruction because there is no defined playbook. The decision to replace Mr Yaw Nsarkoh, who served as the Managing Director of Unilever Nigeria Plc until the end of 2019 was plausible, but adjustments were never going to be an easy task.
Mr Nsarkoh had served as Managing Director of the company for 5 years and steered the course of its proceedings with remarkable skill up until the financial performance disaster which culminated in his resignation on November 28th, 2019.
---