This woman rose to become the Company Secretary of a multinational cement manufacturing firm
Meet Adewunmi Alode, the company secretary of Lafarge Africa Plc.
From being an advocate and solicitor in a reputable law firm, to becoming the company secretary of one of the biggest players in Nigeria's cement industry, this woman has been diligent in her profession, with about 14 years professional experience. Nairametrics had the opportunity to interview her to know how she came this far. Meet Adewunmi Alode, the company secretary of Lafarge Africa Plc. Excerpt:
Tell us about yourself. 
My name is Adewunmi Alode, I'm currently the Company Secretary/Senior Legal Counsel at Lafarge Africa Plc. I was born 37 years ago into the Eshilokun and Ashogbon ruling houses in Lagos Island to the Ogunbiyis as the youngest in a family of 10 children. I am passionate about raising the next generation of men and fathers. I am a lover of people, always willing to share from my knowledge and experiences. I love to read, listen to good music and travel among others.
Tell us about your educational and professional background. 
I graduated in 2003 with a Law degree (LLB) and got called to the Nigerian Bar in 2004 (BL). I also hold an Institute of Chartered Secretaries and Administrators, UK professional certification. Currently, I am undergoing an MBA programme at the Business School, Netherlands (BSN).
Prior to my joining Lafarge in May 2008, I had a three-year active legal practice as an advocate and solicitor in a reputable law firm in Lagos.
At the time I joined Lafarge (then Lafarge Cement WAPCO Nigeria Plc), it was an era of massive operational, commercial and industrial transformation and expansion — Lakatabu Expansion Project — which afforded me the opportunity to play a pivotal role in Project Management, negotiations of complex international commercial contracts, on-shore and off-shore syndicated loans, and power projects.
One of the attributes that stood out for me was the innovative legal business partnership approach with which my responsibilities within the organisation were executed. Being the business-minded person that I am, coupled with the willingness to learn and explore new terrains, most of the legal documentations on the project transactions were drafted in-house, thereby saving some small fortune for the business.
Thereafter, I rose to become the Legal Manager of the then Lafarge Cement WAPCO Nigeria Plc and Company Secretary of Lafarge Ready Mix Nigeria Limited, a wholly-owned subsidiary of the company in 2011. I recorded a major milestone of zero litigation record, fines, claims and compliance breach against the company, despite its operations in various parts of the country during those 4 years.
Subsequently, I was further elevated to the role of Senior Legal Counsel, Commercial Contracts & Compliance for the three LafargeHolcim business operations in Nigeria.
You have been Lafarge Africa's secretary since last year. What has been your experience? 
First, I give all thanks and credit to God, my Father, for his grace and faithfulness for ordering my steps in life and making the appointment a reality even when I least expected it and for surrounding me with exceptionally selfless people.
Having had the honour of working closely with three incredibly amazing company secretaries, interestingly all females — Viola Graham-Douglas (now Corporate Communications Director, Guinness Diageo), Edith Onwuchekwa (Legal Director and General Counsel, Lafarge Africa Plc), and Uzoma Uja (Company Secretary and Legal Adviser, Diamond Bank). I must say that their mentorship, the opportunities given to me and the confidence reposed in me to practice the role from the background has in no little way assisted me to settle in well.
However, I must say that the experience of working from the background is totally different from being in the spotlight. It has been challenging, but worthwhile.
The Secretary, being the conscience of the company, plays a strategic role in implementing corporate governance principles, one of which is the ability to strike a balance between the interest of management, board, the minority shareholders, and sometimes myself. This is one of the most challenging aspects of the role. Thankfully, I enjoy lots of support from my network of senior colleagues, fellow company secretaries, and my team.
What can you say has been your biggest break since the beginning of your career? 
Being appointed company secretary of a blue-chip multinational company in Nigeria easily ranks as my biggest career break. Notwithstanding this, I am someone who appreciates even the smallest successes and so I consider the pivotal roles I played in several of the highly successful company projects — legal and transactional support in debt restructuring; rights Issue, launch of Commercial Papers, scheme of mergers, scheme of arrangements, implementation of the company-wide Document Retention Policy and launch of LafargeHolcim Group Compliance Code of Business Conduct — as big breaks in their own rights.
Professionally Speaking, do you have any regrets? 
Honestly, No! As a female lawyer, working in Lafarge has exposed me to a lot of corporate transactions, cross-border teams, operations of other departments and amazing people throughout my career. Contrary to the opinion about working with female bosses, it has empowered, challenged, transformed and kept me on my toes all these years. More so, Lafarge Africa Plc's gender-inclusive agenda is highly commendable for emulation. My career path from a legal officer to appointment as company secretary within 10 years in Lafarge and 14 years of my professional career also gives me a sense of fulfillment.
How do you sustain work-life balance? 
The office of the Company Secretary is truly a challenging one. As earlier stated, I am surrounded with exceptionally outstanding and selfless people, particularly my very understanding, supportive husband and my mum.  I leverage on all the several support structures which I have deliberately built around me in order to easily get help from family, friends and colleagues. I deliberately spend the weekend with my family, quality time alone as often as possible, and try to get home early enough before my kids' bed time for some storytelling (which they always look forward to).
Any advice for people aspiring to get this far? 
I believe strongly that the God-factor is the most important aspect of our lives, notwithstanding our achievements.
I have learnt that attitude is key to everything we do in life. The attitude with which a person learns, take corrections, feedback, treat colleagues, administrative staff and others generally can either make or mar that person.
My advice to young folks aspiring to get this far is to inculcate the right attitude, stay humble to learn and unlearn, admit the wrong or ignorance and learn, ensure to add value in whatever capacity they may find themselves, and finally, God's wisdom. If I got this far with this recipe, I believe they can get even farther.
How fund managers can help in period of low yield
With inflation holding steady, the low yields end up translating to negative returns.
It is often said that he who must find gold, must dig deeper because such is not found on the surface. With the current trends in interest rate, yield has become like gold, and those that must find it, should dig deeper than they have done before. It is no longer news that yield in traditional asset classes is approaching historically low levels. Indeed, yields are so low that yielder hunters are literally stuck. In one of my last pieces, I noted that the low yield had driven pension funds to the point of abandoning treasury bills as an asset class. The picture gets scarier and disheartening when viewed in real terms. With inflation holding steady, the low yields end up translating to negative returns when discounted for inflation.
Source: CBN
Now that Treasury bills seem to be out of the question due to sub-zero yields, what can investors turn to? Here are a few things that investors could think of doing;
Invest in Money Market Funds: Money market funds have been the darling asset class for most Nigerians, due to their conservative nature and the fact that money market funds seem to be much easier to understand. The present low yield in the World market is also affecting money market funds but they still remain much higher than what is obtainable from Treasury Bills.  Unfortunately, a great majority of fund managers do not have the yield of their money market funds on display when I visited their websites, below is a list of the prevailing money market yields in Nigeria for those that could be gleaned from the various website:
It may pay to shop around for yield as different funds present with different yields, as can be seen from the table above.
READ ALSO: SEC's new rules on collective investment schemes: A step in the right direction
Fund Managers to the Rescue: One of the implications, if not the major implication of the ultra-low interest rate is that investors in yield driven asset classes, like money market funds, will either make minimal returns or no returns at all, especially when inflation is factored in. Unfortunately, most of these money market funds pay fees to the fund managers. To help the situation, it is time for fund managers to reduce or waive some of the fixed fees they charge investors like management fees. Investors should, therefore, ask fund managers for a renegotiation of the fee structure in such a way that the burden of low-interest rate is shared between the fund managers and the investors. Fund managers in places like the US are already doing this.
Loss Carryforward Provisions: Another way that investors can manage this situation is for them to ask fund managers to insert loss carry-forward provisions into the mutual fund agreement or prospectus. A loss carryforward provision is one which states that the fund manager does not get paid any incentive fee unless and until the fund attains its last known highest asset value. By having loss carryforward provisions, investors are afforded the time to recoup on losses before being charged further incentive fees.
Explore economic research data from Nairametrics on Nairalytics
Look for High Dividend Yield Stocks: Though stock investment remains riskier than money market funds and fixed income fund investments, in a low yield environment, it may pay to look for and invest in high dividend stocks that have a history of regular and consistent dividend payments.
Warning: Nothing in this article should be taken as investment advice and the author should not be held liable for using it as such.
Naira weakens as forex turnover falls by 88%  
The opening indicative rate was N387.32 to a dollar on Wednesday.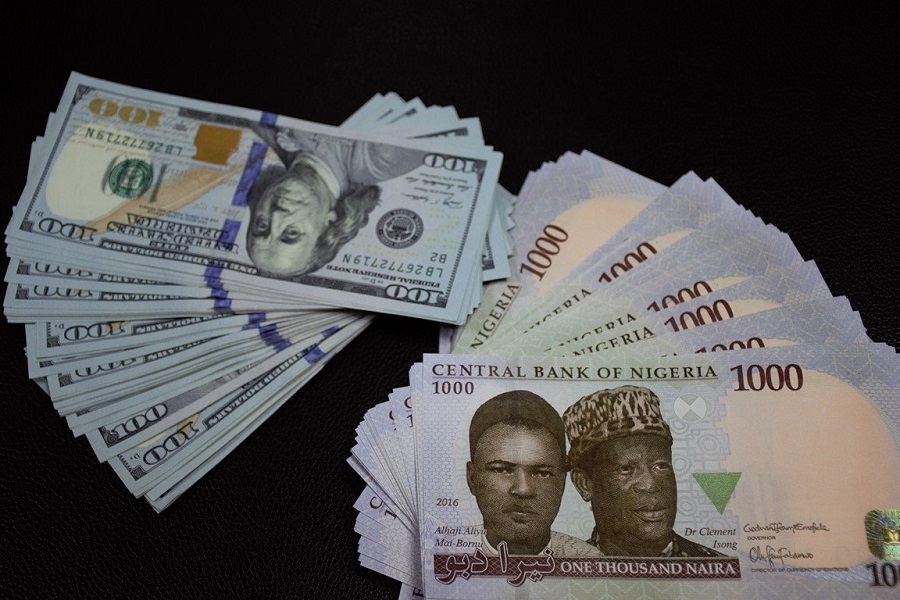 Forex turnover fell by 88% on Wednesday at the I&E window weakening the exchange rate to N386.76/$1. The exchange rate at the black market however remained flat at N461/$1 for the third consecutive day this week.  
NAFEX: The naira depreciated against the dollar at the Investors and Exporters (I&E) window on Wednesday,  closing at N386.75 to a dollar, compared to the N386.50 that was reported on Tuesday, July 7, representing a 25 kobo drop. This is as traders continue to mull over CBN's adjustment of the exchange rate at the SMIS window. The opening indicative rate was N387.32 to a dollar on Wednesday. This represents a 14 kobo drop when compared to the N387.18 to a dollar that was recorded on Tuesday.       
Parallel Market: At the black market where forex is traded unofficially, the naira remained stable as it closed at N461 to a dollar on Wednesday which was the same rate that it exchanged on Tuesday.   
READ MORE: Unify exchange rates to foster economic growth – NISER 
Nigeria maintains multiple exchange rates comprising the CBN official rate, the BDC rates, SMIS and the NAFEX (I&E window). Nairametrics reported last week that the government has set plans in motion to unify the multiple exchange rates in line with requirements from the World Bank. Nigeria is seeking a world bank loan of up to $3 billion.     
Forex Turnover   
Meanwhile, forex turnover at the Investor and Exporters (I&E) window recorded a decline on Wednesday, July 8, 2020, as it dropped by 88.4% day on day, a huge decline from the figure that it achieved on Tuesday at the foreign exchange market. This is according to data from the FMDQOTC, an exchange where forex is traded by foreign investors and exporters.       
According to the data tracked by Nairametrics, forex turnover decreased from $103.37 million on Tuesday, July 7, 2020, to $11.96 million on Wednesday, July 8, 2020, representing an 88.4% drop on a day-to-day basis. This is a reversal from the decent turnover that was recorded the previous day and is a far cry from the $200 million mark that was achieved in January and last week.  
Rate Adjustment 
Nairametrics reported on Wednesday that the CBN official rate has been adjusted from N360 to a dollar to N381 to a dollar as reflected on the website of the FMDQ.  However, the official rate quoted on the website of the CBN remains at N360/$1.  
According to Reuters, "the naira eased 5.5% on the official market on Tuesday, after the central bank sold dollars to lenders at a lower rate, bowing to pressure from international lenders to unify its multiple exchange rates." Reuters also reported "the naira eased to 380.50 in off-market trades, from 360.50 close on Monday" quoting sources from traders.  
Nairametrics cannot confirm if the latest adjustment is reflective of the SMIS rates or if the central bank has now taken a bold step towards unification and adjusted its official rate. Reuters claims it's a move to "unify the exchange rate".  
Explore economic research data from Nairametrics on Nairalytics
What this means: Unifying the Naira around the NAFEX rate is effectively another round of devaluation. If this is carried out and forex liquidity improves, then it could lead to an exchange rate strengthen in the parallel market just like it occurred in 2017.  
The parallel market rate is currently N461/$1 and could converge to the NAFEX rate meaning those who bought above the NAFEX rate could lose money if they sell.  
There are now 13,173 BTC millionaires around the world
As the transaction number in BTC market records high, the number of dollars invested increases
As of now, there are 13,173 BTC millionaires, or addresses containing greater than $1 million value of Bitcoin.
Moreover, the highest 10 BTC addresses have about 5.1 % of the whole provide, the highest 100, provide 14.3 %, and the highest 1000, provide 34.8% according to data obtained from Triv signal.
Recall that the wealth of many BTC investors have grown exponentially at the BTC market, as holders of more than 1000 BTCs or more referred to as whales have been increasing at a steady pace after BTC recent halving,
In addition, as transaction numbers in BTCs market keep hitting record highs, the number of dollars that buyers invested in $BTC just made a new all-time high. This suggests that something big is about to happen in the flagship cryptocurrency market.
The momentum in BTCs market has been gaining a steady pace since a report released by America's most valuable bank, JP Morgan Chase, showed Bitcoin as a store of value asset.
READ MORE: There Are Now 1800 BTC Whales
"Though the [bitcoin] bubble collapsed as dramatically as it inflated, BTC has rarely traded below the cost of production, including the very disorderly conditions that prevailed in March," said JPMorgan experts in a report led by the head of U.S. interest rate derivatives strategy, Joshua Younger and cross-asset research analyst, Nikolaos  Panigirtzoglou.
Meanwhile, the flagship currency had remained above the $9,000 support level in several weeks, data from Coinmarketcap shows that BTC has a market capitalization of about $173.2 billion dollar with a daily trading volume standing at $18.78 billion. 
Explore economic research data from Nairametrics on Nairalytics
Quick fact; BTC is a completely decentralized digital crypto-asset, unlike fiat currencies that you can hold in your physically there is no central authority or centralized payment system controlling BTC. Bitcoin operates in a peer-to-peer network that allows any individual in the world to send and receive Bitcoin without any middleman (like a bank, central bank or payment processor).