Custodian's FY 2017 profits driven by increased investment income
Custodian and Allied Plc today released its financial statements for the year ended December 2017.  Gross revenue increased from ₦38.5 billion in 2016 to ₦43 billion in 2017. Profit before tax increased from ₦7.3 billion in 2016 to ₦8.9 billion in 2017. Profit after tax surged from ₦5.3 billion in 2016 to ₦7.3 billion in 2017,the highest in the company's history.
Custodian declared a final dividend of ₦0.32 per share, bringing the total dividend payment for 2017 to ₦0.42 per share. This amounts to a 35.2% payout ratio.
Investment income was a key driver
Investment income was a key driver behind the company's stellar performance. Investment income for the group grew from ₦4.2 billion in 2016 to ₦6.2 billion in 2017.
While the company does not give a specific breakdown of its earnings from investment income, it consists of dividend income, interest income as well as discounts on treasury bills and bonds. The same growth pattern was also observed across all segments in 2017.
Investment income for the non life segment rose from ₦1.4 billion in 2016 to ₦1.8 billion in 2017. Investment income for the life segment moved massively from ₦1.8 billion in 2016 to ₦2.8 billion in 2017.
Investment income by the Pension Administration segment also rose sharply from ₦375 million in 2016 to ₦609 million in 2017. Investment income earned by the Trustee segment also had a significant uptick from ₦2.7 billion in 2016 to ₦3.8 billion in 2017.
2017 was marked by a sharp increase in interest rate, partly due to the government ramping up borrowing and in tandem with the jump in inflation rate. Yields on treasury bills were way over 17% last year as a result. The massive increase in interest income is also in line with results from other firms in the financial space.
In a bid to tap in to this, the company doubled down on treasury bills and cut back on bonds. Held to maturity treasury bills increased massively from ₦5.6 billion in 2016 to ₦9.7 billion in 2017. Held to maturity bonds on the other hand fell from ₦16.8 billion in 2017 to ₦11.9 billion.
Custodian and Allied Plc (the company) is the investment holding company that resulted from the successful merger of Custodian and Allied Insurance Plc and Crusader (Nigeria) Plc. The company has interests in life insurance, general insurance, pensions, trustees, property and financial services business.
The company was incorporated on 22 August, 1991 as a private limited liability company under the name, Accident and General Insurance Company Limited. Approval for the change of name to Custodian and Allied Insurance Limited was granted on 5 February, 1993 while approval for conversion to a public limited liability company was given on the 29 September, 2006.
Following a special resolution, the change of name of the company to Custodian and Allied Plc was approved by the Corporate Affairs Commission on 20 March, 2013.
Why interest rates on treasury bills, bonds crashed
The yoyo between debt and equity is likely to ensue as uncertainty remains in the forex market.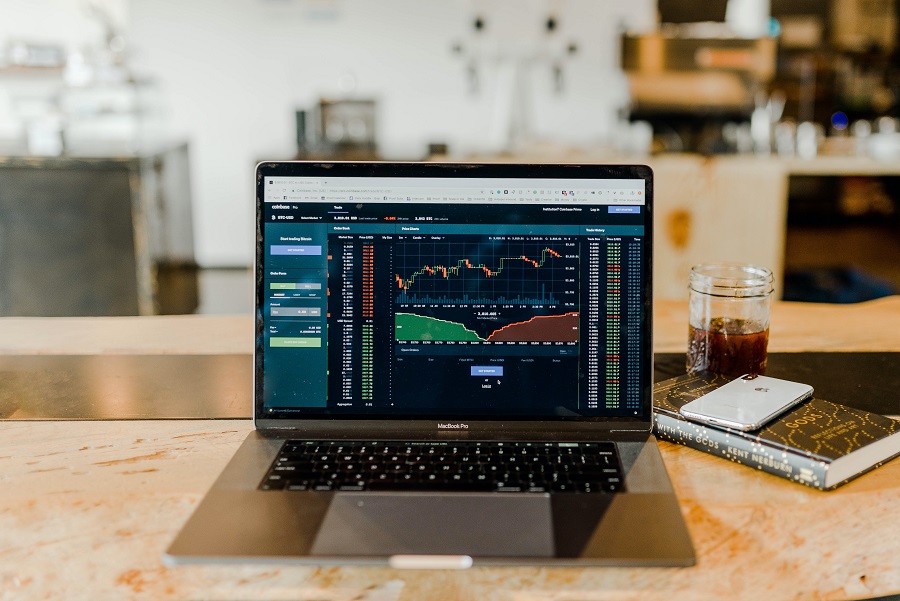 The Nigerian debt market has been faced with a series of challenges, most of which were triggered by the worst pandemic recorded in human history.  Its prospects in attracting foreign portfolio investors were dampened as macros on Nigeria's economy revealed a downtrend in the market, and this trend has only worsened in the past months. 
The fixed income market sustained its downward trajectory for the third consecutive month in June 2020 largely driven by excess liquidity as well as an overall scarcity of instruments in the market. Reports from several analysts indicate the demand for fixed income securities has increased considerably over the last 6 months driving down interest rates earned by investors. 
Victor Silas an Investment analyst told Nairametrics about the OMO bills liquidity for the month of June. He said, "For June, fixed income rates were liquidity-driven following the ban of locals from OMO and limited investment outlets. OMO bills maturities are creating more liquidity for locals and it is finding its way to the bond market and Treasury bill.   
"The 2050 trading below 11% yield and the 364-day Treasury bill closing at 3.4%. It just tells you there are a lot of liquidity concerns for locals." 
Most foreign portfolio investors based abroad are staying out of naira debt dominated securities; this shows that Nigeria's debt markets are now controlled by local investors.  
Nigeria attracted just $67.9 million in Foreign Portfolio Investment (FPI) inflow for the month of April 2020, the lowest inflow recorded this year. A cursory look at the Central Bank data shows that FPI sharply reversed from $2.30 billion at the beginning of the year (January) to just $67.9 million inflow in April 2020. Nigeria like most emerging markets relies heavily on foreign portfolio investments to shore up its external reserves and manage its exchange rate position.   
Portfolio inflow into money market instruments fell from N1.6 billion and N1.4 billion in January and February respectively to just N229 billion and N49 million in April and May respectively. On the flip side, those that still have their investment stuck in Nigeria, have stayed away from any other type of investment except money market instruments such as bonds and treasury bills.  Most of the investors are waiting patiently for the central bank to fund their dollar purchase so they can exit. 
I
ssuers Market
Emmanuel Orji Emerging Market/ Fixed Income Trader, COMERCIO PARTNERS spoke to Nairametrics on the performance of fixed income securities in June. He said;  
"Subsequently, the unexpected reduced sale at the June bond auction of NGN100 billion as against the NGN150 billion originally offered further strengthened the aggressive bullish run in the bond market.  
"The bond auction closed relatively strong as a result, with a bid to cover ratio of 3.6x and rates declining by 120bps, 70bps, and 45bps to print at 8.00%, 11.00%, and 12.15% across the 3-year, 5-year, and 30-year maturities respectively.  Note: BPS refers to basis points, a financial term for percentages. 100 basis point is equal to 1%. 
"As a result, yields for the benchmark securities monitored declined across all maturities on a month-on-month basis, with yields of the sovereign bonds with 3-year, 5-year, 10-year and 20-year maturities declining by 332 bps, 138 bps, 96 bps, and 138 bps to close at 5.64%, 7.13%, 9.76%, and 10.05% respectively.  
"Given the amount of idle PFA cash sitting in bank placement (c. NGN1.5 trillion) and the sudden weakness in demand for equities, we expect the buying interest to persist in the near term, which should drive yields lower in the bonds market."  
Nigerian fiscal stakeholders have resorted to borrowing domestically as opposed to seeking for funds abroad, another effect of the pandemic. This is expected to lead to an increase in the yields of FGN bonds in the short and mid-term horizon as the inward plan to seek funds locally intensifies. 
Where this leaves equities
Concomitantly, the equities market benefitted from the apparent thirst for asset yielding investments in recent months. As yields for safer investment fell, investors shifted to the equities market taking advantage of the earning season often market by dividend payouts. Most stocks paid dividend yields in double digits following the stock market crash in March 2020.  
But by June the market sell-offs ensued with investors moving funds out to secure stakes in corporate debt securities. The yoyo between debt and equity is likely to ensue as uncertainty remains in the forex market and the country's stimulus plans.  
Some retail investors who spoke to Nairametrics insist they have abandoned the Nigerian Stock Market preferring to trade in cryptocurrencies or US stocks. The proliferation of intech supported investing apps has made cross border investing easier providing access to market far beyond the shores of Nigeria. 
BTC outperforms precious metals in H1 2020
BTCs will continue to outperform most of the highly speculative crypto assets.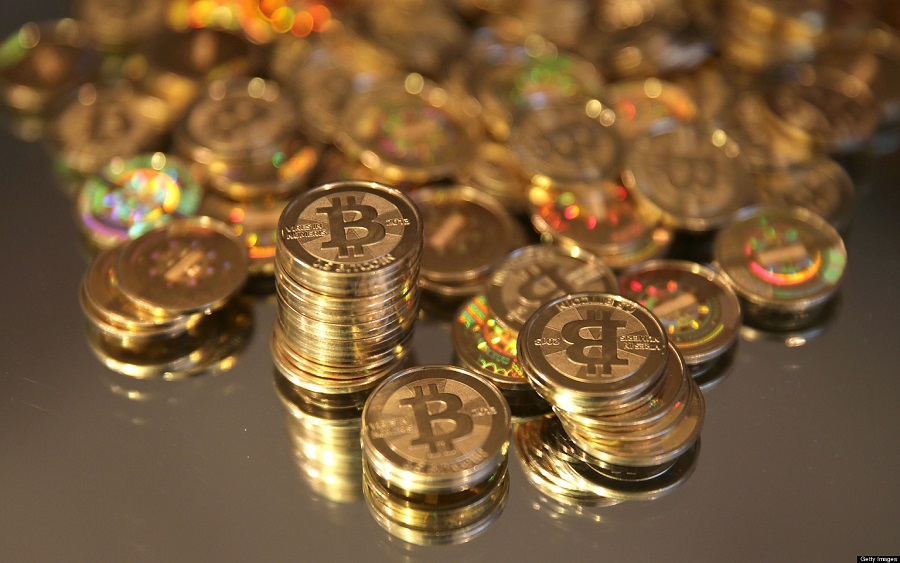 BTC has shown why it remains the favourite among global investors as data from Messari, a crypto analytic firm, revealed that in the first half of 2020 BTC gained more than 27% performing better than precious metals that include platinum gold and silver.
The yellow precious metal underperformed BTC by nearly 11% points, despite surging to about 16% at the first half of 2020 and touching eight-year highs last month. Platinum and silver both ended the first half of 2020 with negative gains.
Bitcoin's strong performance is no shock to some analysts, especially in context of the benchmark cryptocurrency's showing high correlation with global equity markets.
"Given that equities are now near, or in some cases above, their highs reached in February, it's not surprising to see BTC do the same," said Ryan Watkins, BTC analyst at Messari.
Why compare returns from BTCs to gold or other precious metals? "Gold is bitcoin's most aspirational asset," explained Watkins. "Like BTC, gold is a scarce commodity whose value is derived almost entirely from its monetary premium."
According to a recent report from Bloomberg, BTCs will continue to outperform most of the highly speculative crypto assets. Down about 12% on a one-year basis, the benchmark outshines peers' performance.
Too much supply and ease of entry should continue to weigh on most alt-coins, still in an extended hangover from the parabolic gains to the 2017-18 peaks. It's the increasing differentiation, maturation and more widespread adoption that favours BTCs, which is becoming more of a gold-like store of value.
Investors lose N162 billion amidst buying pressure from ZENITH, GTBANK 
Nigerian bourse continued its bearish trend, taking no rest from previous week losses as the ASI dipped further by 1.27% to 24,026.05 index points on Monday.  
Market capitalization shed N161.59 billion to settle at N12.533 trillion. Accordingly, the Month-to-Date and Year-to-Date losses increased to -1.85% and -10.52%, respectively. 
Activity levels closed strong, compared to the previous trading session, as total volume and value increased by 31.45% and 83.21% to 189.69million units and N2.78billion respectively. GUARANTY was the most traded by volume and value at 60.46million units and N1.27billion. 
Market sentiment, as measured by market breadth, was negative as 17 tickers declined, relative to 14 gainers. BETAGALSS and JBERGER were the top losers of the day with 9.95% and 9.81% price decline, while NAHCO and ZENITHBANK topped the gainers with 10.00% and 5.25% appreciation in share value. 
Performance across sectors mirrored the broad index as three out of the five major sub-indexes we cover posted losses. Price appreciation in ZENITH and GUARANTY spurred a +1.51% gain in the Banking Index, trailed by the Insurance Index, which appreciated by 1.05%, as CORNERSTONE & AIICO INSURANCE gained.  
The Consumer goods index led the laggards with (-3.18%), on Nestle -6.51% decline.  The Industrial Index -2.35% followed, due to losses in BUACEMENT (-5.00%), while the Oil and Gas index declined distantly by- 0.04%, impelled by losses in OANDO. 
 READ MORE: Analysis: Seplat's transfer of OMLs has us wary 
Top gainers
NAHCO up 10.00% to close at N2.2, ZENITHBANK up 5.25% to close at N16.05, FLOURMILL up 5.11% to close at N18.5, UBN up  1.87% to close at N5.45, GUARANTY up 0.96% to close at N21. 
Top losers
BETAGLAS down 9.95% to close at N61.55, JBERGER down 9.81% to close at N16.55 NESTLE down 6.51%  to close at N1175, BUACEMENT down 5.00% to close at N39.9, CILEASING down 8.43% to close at N3.8,  
Download the Nairametrics News App
Outlook
Blue-chip heavyweights, BUACEMENT, NESTLE dragged the Nigerian bourse lower on Monday's trading session, as market liquidity improved slightly. Nairametrics recommends cautious buying as economic uncertainty strengthens amidst Q2 earning result season.