The 4 charts Bill Gates used to summarize Nigeria of yesterday, today and tomorrow
Co-founder, Bill and Melinda Gates Foundation, Bill Gates was in Abuja yesterday where he had a meeting with the Federal Executive Council.
Speaking at the meeting, Gates advised the Nigerian Government to focus more on three major areas for the country to achieve its potential.
The areas include Health, Education and creating opportunity through Agriculture these areas he said if well-funded and managed will improve the country's per capita GDP. In fact, the focus of his speech was on Per Capita GDP and did so we 4 compelling charts.
Let's explain each of them but first GDP Per Capita
GDP Per Capita is simply the total GDP of a country divided by the population of that country. It is often used to compare one country to the other and used to determine which citizens of a country are faring better.
So for example, if GDP Per capita is Nigeria is $2,000 and it is $10,000 in Saudi Arabia it means a citizen in Saudi fares better than one in Nigeria. So back to Bill Gates.
Chart 1
In this chart, he has looked at the GDP Per Capita of Nigeria between 2000 and 2016 suggesting that Nigerians have on an average earned more over the years. Here is what he had to say;
"I'm blown away by how much Nigeria has changed in the past decade. Consider the technology sector. That energy I talked about during the early days of Microsoft, our passion and our eagerness to take risks…. That's the same energy that powers technology hubs across Nigeria like Co-Creation and Enspire. The novelist Chimamanda Adichie, who my wife especially admires, captured the country's spirit when she said her fellow Nigerians have "big dreams and big ambitions." This line graph of Nigeria's per capita GDP shows where those dreams and ambitions can lead. With the exception of the recent recession, the slope goes straight up. As a result of this growth, Nigeria is now the biggest economy on the continent. You are rapidly approaching upper middle-income status, like Brazil, China, and Mexico." BG
What is he saying? He is suggesting that Nigeria is moving into middle-income status by virtue of what the chart reveals. I am not sure many will agree with him on this.
In the next three charts, he models Nigeria's economic growth based on three scenarios
"In preparation for my visit, I asked a research institute at the University of Washington to model Nigeria's economic growth under three scenarios related to health and education, the core of how economists define human capital." BG
Let's focus on them;
Chart 2
In this chart, Bill Gates peeked into the future predicting what might happen if we do not match growth in GDP with population growth.
"Here you can see Nigeria's per capita GDP growth from 2000 until today. If current education and health trends continue—if you spend the same amount in these areas and get the same results—per capita GDP flatlines, with economic growth just barely keeping up with population growth." BG
What does this mean? Well, in simple terms, if we keep growing our population faster than we are growing the economy, then the best we can get is a flat GDP Per capita. Meaning that you can work harder but earn the same amount of money over a long period of time.
Chart 3 – And it could get worse
"If things get worse, it will decline. Unfortunately, this scenario is a very real possibility unless you intervene at both the federal and state levels. Because even in the worst-case scenario, your national income level is about to make you ineligible for certain kinds of development assistance and loans that you've been relying on to fund your health system and other priorities. Without more and better spent domestic money, investment in your people will decline by default as donor money shrinks—a lose-lose scenario for everyone." BG
Interpretation: Unfortunately, things have actually gotten worse since we fell into a recession. Nigeria's GDP Per Capita has fallen over the last two years both in Naira and dollar terms.
Chart 4 – Or get better
"However, if you commit to getting better results in health and education—if you spend more and more effectively—per capita GDP will stay on its remarkable pre-recession trajectory" BG
Interpretation: According to him, if we spend more on Health and Education, Nigeria's GDP Per Capita could actually be on the rise. Unfortunately, this is not particularly the case as Nigeria has spent less on Education and Health as a percentage of GDP compared to other sectors such as defence, power or even roads.
And there is one more chart
"Nigeria's government revenue as a percentage of its GDP is by far the lowest in the world, at 6 percent. That makes investing in your people difficult. The next lowest country, Bangladesh, collects 10 percent of its GDP. If you got yourself up to second-to-last in the world, you would have an extra $18 billion to budget. Obviously, you're aiming higher than that, but it gives you some idea about the scale we're talking about."
I think we should let you chew on that
PenCom recovers N17.51billion from defaulting employers, imposes penalties
N17.51 billion was recovered by PenCom from employers who refused to remit pensions from workers'salaries
The National Pension Commission has recovered N17.51 billion from employers that refused to remit deducted monthly pensions from their workers' salaries to their Retirement Savings Accounts with the respective Pension Fund Administrators.
This was disclosed by the Commission in its 2020 second quarter report which was released on Friday.
Out of the N17.51 billion, the principal contribution was N8.89 billion, while the penalty imposed on the employers was N8.63 billion.
READ: CBN says 22 banks to restructure over 35,000 loans due to COVID-19
The report read, "Following the issuance of demand notices to some defaulting employers whose outstanding pension contribution liabilities had been established by the recovery agents, 16 of the affected employers remitted the sum of N261.33 million representing principal contribution of N152.79million and penalty of N108.54million during the quarter. This brought the total recoveries made from inception as at June 30, 2020 to N17.51billion."
According to the report, one batch of NSITF lump sum payment application totalling N225,442.72 was however received on behalf of five NSITF members during the quarter.
READ: Ngige accuses NSITF management of embezzling N48 billion and awarding fake contracts
It said the application was processed and five members' contributions were transferred to their bank accounts.
Consequently, it added, the cumulative sum of N2.94billion had been paid into the bank accounts of 36,551 NSITF contributors as lump sum/one off payment from inception to June 30.
For the quarter ended June 30, the commission said it processed monthly pension payments totalling N62.25million in respect of 3,629 NSITF pensioners.
READ: Private Sector drives industry growth, as PenCom remits N7.4bn into RSA
As of June 30, it said the total pension payment to NSITF pensioners amounted to N4.73billion.
The commission added that it reviewed the request for the payment of attributable income to eligible NSITF members and granted a "no objection" for payment of N2.92billion to 165,954 eligible NSITF members whose NSITF contributions were refunded to their RSAs or bank accounts as of December 2018.
READ: Leaked memo: CBN instructs banks to block bank account of 38 companies for "forex abuse"
It would be difficult to find loans to finance rail to Niger Republic – Cheta Nwanze
Finding loans to finance rail to the Niger Republic would be difficult, says Cheta Nwanze.
Cheta Nwanze, Lead Partner at socioeconomic research firm, SBM Intelligence, says that it would be difficult to find loan financiers for the proposed $1.9 billion rail project from Kano to Maradi in Niger republic.
Cheta, in an interview with Nairametrics on Friday, explained that it appears that Nigeria is more keen on the project than Niger Republic.
READ: Ghana blows hot over Nigeria's $2 billion rail project that involves Amaechi
Back story: Nairametrics reported this week that the Federal Executive Council has approved the disbursement of $1.96 billion, for the railway line from Kano in Nigeria to Maradi in Niger Republic.
According to the report, the President is also expected to commission the Warri-Itakpe standard gauge rail line, running through Kogi, Edo, and Delta States.
"Nigeria is investing so much in this rail line, given that we are Niger's 4th largest trading partner," Cheta said.
READ: FG threatens to disconnect Togo, others from electricity over $16 million debt
He added that Niger, although being landlocked already, has an existing infrastructure for its imports and export services, which is much better utilized than Nigeria's export infrastructure.
"The majority of their imports from France, China, and the USA come in via the port of Lome, precisely because the port in Lome works, and the rail link in Togo is much better than ours.
"Nigeria, on the other hand, has let its Apapa port to become a wreck, while transportation between Lagos and Kano/Jibia is a nightmare, if we're being charitable with words."
(READ MORE: Trade and Investments, a way out of Nigeria's economic troubles – Fola Fagbule)
According to him, with the reality of the Apapa congestion and other factors, finding fund for such project, when debt to service ratio is high and amidst reduced oil revenue, will be difficult.
READ: Local refining; A panacea for Nigeria's reliance on imported refined products
"With these realities in mind, I find it difficult to imagine who will extend such a loan to Nigeria, especially since, as far as all the information available to me indicates, Niger does not seem as keen on pushing this as Nigeria does," he added.
However, the media aide to President Buhari, Garba Shehu, disclosed that the Federal Government is not constructing a rail line from Nigeria linking Kano-Dutse-Maradi into the Niger Republic, as it will only stop at the designated border point.
READ: NDDC Probe: Senate orders IMC to refund N4.9 billion illegal payments
Maradi is 55km from the Katsina border Town of Jibia.
Canada invites another 4,200 Express Entry candidates for permanent residency 
Canada has invited 4,200 immigration candidates to apply for permanent residency.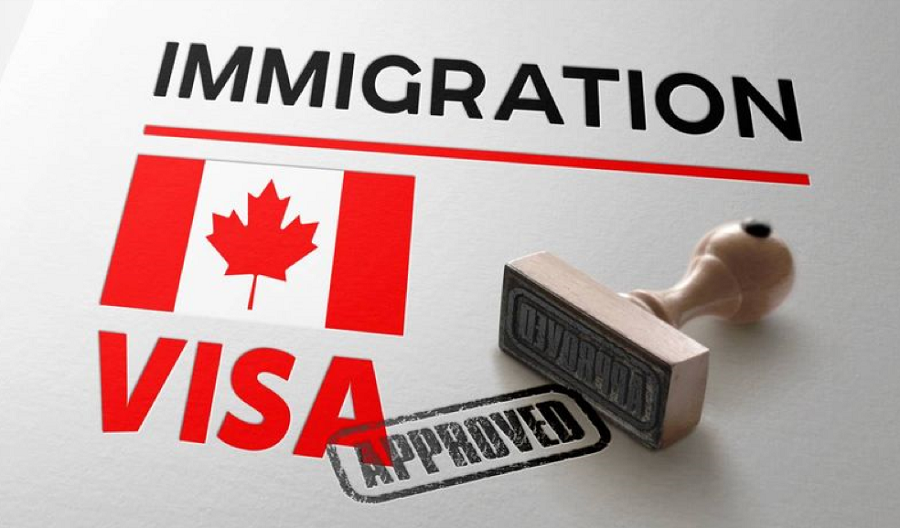 As countries around the world commence relaxation of ban on international travels, the Canadian government has issued another round of invitation to 4,200 Express Entry Candidates, to apply for its permanent residency. 
Canada held its 163rd Express Entry draw, inviting 4,200 immigration candidates to apply for permanent residence on September 16, being the second draw this month, with a comprehensive ranking system (CRS) score of 472. This is three points less than the previous draw held earlier in the month. 
This draw matches the 4,200 ITAs issued in an Express Entry round on September 2, which ties it for the second-biggest draw ever. The biggest draw issued 4,500 ITAs on February 19, 2020. The large number of invitations being issued by Canada is a strong indication that it remains committed to welcoming high levels of immigrants in 2021 and beyond. 
READ: Jobberman launches 'Best Match' product to get employers the right candidates, faster
The recent round of draw brings the total number of invitations issued this year to 74,150; a new record for this date, indicating an 86.4% success rate. 
 IRCC used its tie-break rule in this draw. The timestamp used was March 9, 2020, at 13:03:40 UTC. This means that all candidates with a CRS score above 472, as well as those candidates with scores of 472 who entered their profile in the Express Entry pool before the selected date and time, received an ITA in this invitation round. 
This rule is used to rank candidates, who have the same CRS score. A candidate's CRS score remains the primary factor in selecting candidates to be invited to apply for permanent residence. Factors that can affect the cut-off CRS score include the size of the draw (larger draws can produce a lower minimum CRS score), and the time between draws (shorter periods between draws can help to lower the CRS score). 
READ: 13.9 million Nigerian youth are unemployed – NBS
How it works
Express Entry, is the application system that manages the pool of candidates for Canada's three main economic immigration classes — the Federal Skilled Worker Program (FSWP), the Federal Skilled Trades Program (FSTP), and the Canadian Experience Class (CEC). The highest-ranked candidates in the Express Entry pool are issued ITAs in regular invitation rounds. 
A set number of the highest-ranked candidates are invited to apply for Canadian permanent residence, through regular draws from the pool. These invitation rounds typically take place every two weeks, and the vast majority involve candidates from all three Express Entry-managed categories. 
Eligible candidates for each program are issued a score under Express Entry's CRS, which awards points for factors such as age, education, skilled work experience, and proficiency in English or French. 
While a job offer is not required in order to be eligible under the Express Entry system, the CRS does award additional points to candidates who have one. It is worth noting that the Government of Canada has a processing standard of six months for permanent residence applications, filed through the Express Entry system. 
Nigerians trooping to Canada
According to the report, Nigeria was the fifth highest country, that migrated into Canada in the month of July 2020, behind India, China, Philippines, and Pakistan. This is an indication, that Nigerians are taking every opportunity possible to move into other countries of the world, perceived to give better opportunities in terms of education, career growth, sufficient earnings, amongst others. 
A recent report published by CEOWorld Magazine, reveals that Canada is the third world's best country to start a career in 2020, which is why many people around the world would troop in numbers, seeking to migrate to the country, while Nigeria on the other hand ranks bottom four, with the likes of Libya, Syria, and Yemen.