Federal government to sanction operators that breached NNPC $6 billion swap agreement
Minister of State for Petroleum Ibe Kachikwu has disclosed that the Federal Government will reappraise the Nigerian National Petroleum Corporation (NNPCs) $ 6 billion crude oil swap agreement. Nigeria was last month thrown into a severe fuel scarcity, which President Muhammadu Buhari blamed on saboteurs. The President also vowed to get to the root of the matter, and prevent a reoccurrence.
What is the crude oil swap agreement about ?
Under the agreement, the NNPC provides monthly crude oil lifting in return for the delivery and supply of Nigerian standard specification of petroleum products equivalent in value to the Crude Oil received from NNPC subject to general terms and conditions as would be advised in the term sheet. The DSDP agreement replaces the previous subsidy regime which was marred by fraud and irregularities.
Why  the swap agreement failed
Kachikwu also revealed that the agreement failed due to the inability of some operators to deliver petrol and bringing in diesel instead.
 A lot of people who took the DSDP programme to deliver products failed in their deadlines – some for profiteering reasons, some for just sheer lack of capacity.
The long term solutions according to him, were for the NNPC and other marketers to bring their products, and Nigeria's refining capacity to be improved. In addition, Kachikwu also suggested that he would consider tax relief options for some of the importers.
A price increase may inevitable
As admirable as the solutions suggested by Kachikwu are, they do not address the core of the issue. The government has to deregulate the petroleum sector and allow importers to bring in products, and sell at a profitable price. The much hoped on refineries may not focus on supplying the domestic market if pump prices are still being regulated. The NNPC also has its fair share of blame. Why would it award contracts to operators without the required capacity ?
BTC outperforms precious metals in H1 2020
BTCs will continue to outperform most of the highly speculative crypto assets.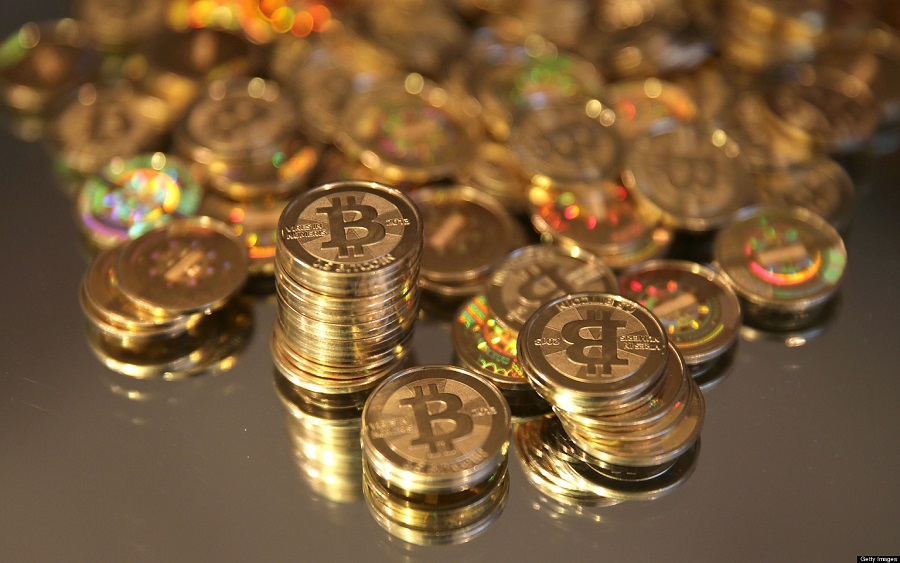 BTC has shown why it remains the favourite among global investors as data from Messari, a crypto analytic firm, revealed that in the first half of 2020 BTC gained more than 27% performing better than precious metals that include platinum gold and silver.
The yellow precious metal underperformed BTC by nearly 11% points, despite surging to about 16% at the first half of 2020 and touching eight-year highs last month. Platinum and silver both ended the first half of 2020 with negative gains.
Bitcoin's strong performance is no shock to some analysts, especially in context of the benchmark cryptocurrency's showing high correlation with global equity markets.
"Given that equities are now near, or in some cases above, their highs reached in February, it's not surprising to see BTC do the same," said Ryan Watkins, BTC analyst at Messari.
Why compare returns from BTCs to gold or other precious metals? "Gold is bitcoin's most aspirational asset," explained Watkins. "Like BTC, gold is a scarce commodity whose value is derived almost entirely from its monetary premium."
According to a recent report from Bloomberg, BTCs will continue to outperform most of the highly speculative crypto assets. Down about 12% on a one-year basis, the benchmark outshines peers' performance.
Too much supply and ease of entry should continue to weigh on most alt-coins, still in an extended hangover from the parabolic gains to the 2017-18 peaks. It's the increasing differentiation, maturation and more widespread adoption that favours BTCs, which is becoming more of a gold-like store of value.
Vodacom Nigeria gets new MD
Vodacom Business is a leading pan-African telecommunications provider wholly-owned by the Vodacom Group.
Vodacom Business (Nigeria) Limited has appointed Mr Valentine Chime as the Managing Director of its operations. According to a statement from the company on Monday, the appointment is at the instance of the board of directors.
He will now drive the company's vision of becoming Africa's leading cloud and digital service provider, the statement read.
Prior to this appointment, Valentine Chime was with Aruwa Capital, a private equity company investing across West Africa. He also worked at Kaizen Venture Partners, a private equity company focused on distressed assets. He has held various C-suite positions in a number of portfolio companies in different sectors.
Chime expressed his enthusiasm to take up the position and challenge of building the Vodacom brand in the country. He said:
"Vodacom Business Africa (Nigeria) Limited is well-known and very respected in the industry, and I look forward to taking up this mission.
"Covid-19 has accelerated digital transformation, and we are perfectly positioned to deliver intelligent connectivity through seamless delivery of cloud and digital services and technologies to our clients."
Vodacom Business is a wholly-owned subsidiary of the Vodacom Group, and a leading pan-African telecommunications provider that came into Africa since 1992.
America announces modified guidelines for foreign students returning to its schools
If you are a student already enrolled in an American university or just about to be enrolled, then you should read this carefully.
The U.S Immigration and Customs Enforcement (ICE), on Monday announced a much-needed update regarding the guidelines for foreign students hoping to return to campuses for the autumn semester.
A statement published on ICE's website clearly spelled out the guidelines. Unfortunately, for some of the foreign students, these guidelines might as well come across as confusing instead of straightforward/explanatory.
Before we proceed to ICE's modified guidelines, it is important to first note that some American universities have announced various modalities for class attendance amid the ravaging pandemic. For instance, while some schools said their classes can only be attended online, for now, others said they are committed to regular classroom settings, even as some others have plans to combine both face-to-face lecturing and online classes.
As a foreign student planning to return to school in the USA this autumn, the modality adopted by your school will simply determine how ICE's new guidelines will affect you. Let us now examine the guidelines.
Modifications to ICE's Student and Exchange Visitor Programme (SEVP)
Guidelines on online classes: ICE said that foreign students enrolled in American universities offering only online classes, will not be granted student's visas to return to the country. Now, this is tricky because even though such students are permitted by the U.S Customs and Border Protection to enter the country, they will not just be granted their student visas by American consulates anywhere in the world. The implication of this, therefore, is that no foreign student is allowed to be in the USA while undertaking online classes offered by an American university.
Foreign students who wish to return/remain in the USA during the autumn semester must ensure that their classes will not be taught online. If it so happens that a foreign student is enrolled in a school offering only online classes, such a student has the option of transferring to another school that is conducting face-to-face lecturing. Otherwise, the student should stay back in their home country and take the full course online.
Foreign students who are already in the country but enrolled in schools offering only online courses must also ensure that either switch to a different school with the face-to-face lecture option, or leave the country willing. Otherwise, such foreign students risk being deported.
"Nonimmigrant F-1 and M-1 students attending schools operating entirely online may not take a full online course load and remain in the United States. The U.S. Department of State will not issue visas to students enrolled in schools and/or programs that are fully online for the fall semester nor will U.S. Customs and Border Protection permit these students to enter the United States. Active students currently in the United States enrolled in such programs must depart the country or take other measures, such as transferring to a school with in-person instruction to remain in lawful status. If not, they may face immigration consequences including, but not limited to, the initiation of removal proceedings," part of the guideline said.
 Guidelines on regular classes: The revised guideline specified that foreign students enrolled in American schools where classes are still taught face-to-face are required to be available on campus to attend classes during the autumn semester. Upon return to campus, such students are allowed to decide whether to combine both physical class attendance and online classes.
Other guidelines: Foreign students attending US schools that are combining online classes with physical lectures will not be allowed to only attend online lectures while on campus. Instead, they must attend both the online classes and face-to-face classes.
Some issues to consider
-It is obvious that ICE is trying to stop some foreign students from trooping to the USA when they can remotely receive lectures online. After all, this will help prevent further trans-border spread of COVID-19. However, online classes come special challenges, especially for students in foreign countries. The time difference is one of such challenges; what happens when an online class is holding by 12 noon at Harvard when a student somewhere in South East Asia supposed to be sleeping?
-For now, American consulates around the world have suspended visa issuance. This poses a serious challenge to foreign students who were just freshly admitted into American universities and will student visas before they can be on campus for the autumn semester. Now, the saddest part is that any student who does not resume along with the other students, will not be allowed to resume later.
-Meanwhile, Nigerian students hoping to return to the US for their studies would have to grapple with immigration uncertainties mentioned above, along with foreign exchange troubles. Recall that even though the Central Bank of Nigeria announced that it has resumed the sale of dollars to Nigerian students studying abroad, the exchange rate for naira against the dollar remains high. And this is a major challenge to any student who will need to pay the high tuition fees of American universities.