[Cheat sheet] Top deals and promos in Nigeria this week
This Christmas season is off to a great start as companies offer their customers exciting Christmas and New Year deals and promo. Let's see which will interest you this week.
50% off on subscription; StarTimes
Startimes is offering all its subscribers an early Christmas present with a 50% discount on subscription.  This 2017 Christmas Promo which is starting way earlier than their usual Christmas promos started running yesterday 16th November 2017 and will run until January 31st 2018. This means Startimes is not just offering a good Christmas but a great new year as well.
Qasim Elegbede, Startimes Nigeria's brand and marketing director, explained how it works. He said "Subscribers who renew their subscription for at least one month automatically gets 50% discount on their 2nd month subscription."
The brand and marketing director expressed excitement over their offer stating that they wanted to give their subscribers the chance to enjoy their favorite channels for an extended period this Christmas while offering the subscribers the best from its services. He said "we are entering into the festive season with lots of promotion in store for our subscribers. I believe this will allow our subscribers watch all of their favorite programmes already lined up for the Christmas and New Year season without any form of interruption".
Let's hurry and save 50% of our subscription fee.
Black Friday discounts; Zowasel
This season is sure to be filled with lots of shopping for everyone as Black Friday hits the town. Zowasel is offering unbeatable discounts and deals on getaways, health and beauty, training and restaurant in their Black Friday offer this month November.
Talking about the Black Friday, the CEO of the online market place (Zowasel), Jerry Oche said;
"Zowasel is known for best deals and unbeatable offers. This November, which is also the black Friday month; we are ready to offer Nigerians bigger discounts and more exclusive deals that can only be seen on zowasel.com. Nigerians should get ready for the wow experience Zowasel is known for. We are making this November a memorable one with unbeatable discounts up to 90% in getaways, health and beauty, training and restaurants.
Online shoppers should also take advantage of exclusive deals on zowasel.com like our partnership with Dana Airline to get up to 27% discount on selected local destinations across Nigeria".
You don't want to miss these juicy offers. Get online and order for amazing Black Friday discounts.
Investors flock to US dollar, Gold, Bitcoin, as Global Stocks record heavy sell-offs
The US dollar is stronger this morning on the back of a marked drop in risk appetite in European and US markets.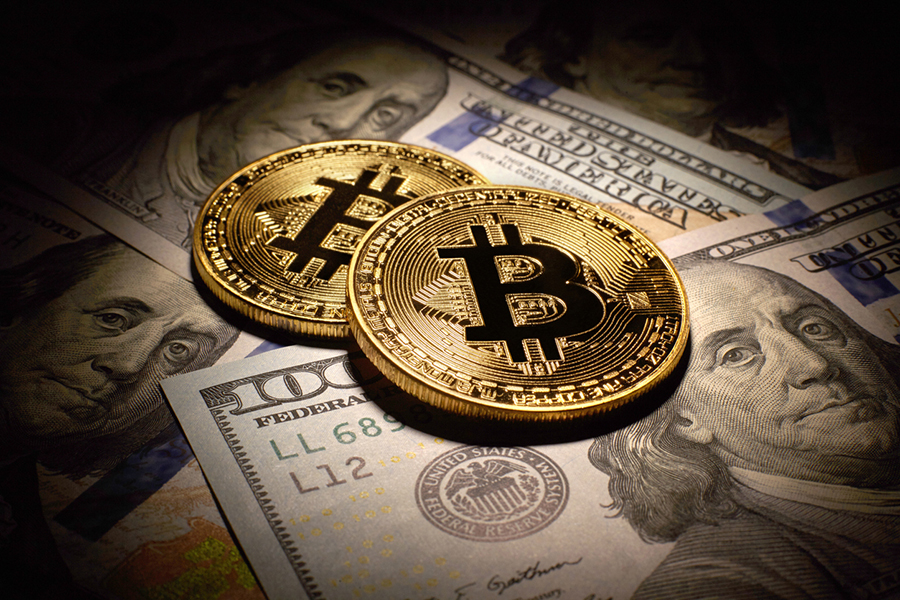 The U.S dollar closed high on Monday, hitting a six-week high, as currency traders and global investors rushed into the safe-haven currency.
This is coming on growing COVID-19 fears and worries over the U.S. Congress' stimulus impasse drove a heavy sell-off in almost all other assets that include gold, Bitcoin, and Stocks.
What we now; At the time this report was drafted, Bitcoin traded at $10,463.98 with a daily trading volume of $23,554,819,012. BTC price is down -4.6% in the last 24 hours.
Overnight on Wall Street, the Dow Jones Industrial Average fell 1.84%, the S&P 500 lost 1.16%, and the Nasdaq Composite dropped 0.13%.
Gold spot lost about 2.1% to trade at $1,909.05 per ounce on Monday, after falling as much as 3.4% earlier in the session, its lowest since Aug. 12. U.S. gold futures settled down 2.6% at 1,910.60.
Australia's S&P/ASX 200 dropped 0.7% pressured by miners and energy stocks, while China's blue-chip index shed 0.1% and Hong Kong's Hang Seng index was down 0.5%. Japanese markets were closed for a public holiday
However, at the time this report was drafted, U.S. Dollar Index, which tracks the greenback against a basket of other currencies, dropped some gains to trade at 93.608
Quick fact: The U.S. Dollar Index tracks the greenback against a basket of major global currencies such as the Japanese yen, British pound sterling, Swedish Krona, Euro, etc. Individuals hoping to meet foreign exchange payment obligations via dollar transactions to countries like Europe, and Japan, would need to pay more dollars in fulfilling such payment obligations.
Stephen Innes, Chief Global Market Strategist at AxiCorp in a note to Nairametrics gave vital insights on the safe-haven currency, saying:
"The US dollar is stronger this morning on the back of a marked drop in risk appetite in European and US markets, but off overnight highs, as US stocks are rebounding in good order.
"Two factors explain much of the risk aversion. Banking shares are sharply lower following the International Consortium of Investigative Journalists report examining bank behavior in the context of Suspicious Activity Reports. Travel and leisure names are weaker in Europe on the back of continued angst around the rising COVID-19 case count in the Eurozone and the UK.
"The fickle nature of currency trading these days suggests that as US stocks fall, the USD rises, reflecting the USD's dominance in demand when there are big down moves in risk sentiment."
U.S Banks now permitted to hold Tether, Circle
The OOC has insisted that national banks and federal savings associations may hold "reserves" on behalf of customers who issue stablecoins.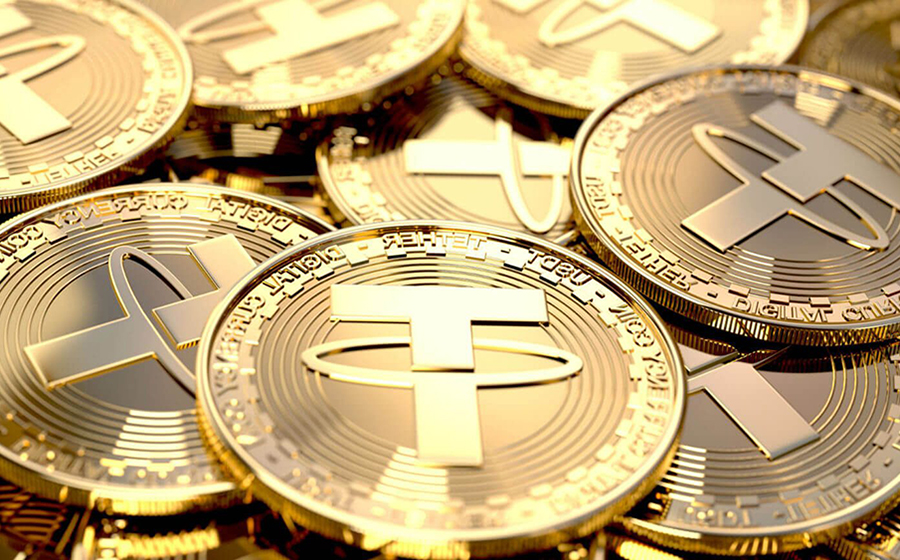 These are surely good times for Stabelcoins. The world's largest economy's banking regulator.
In a detailed letter released yesterday, permitted national banks to hold reserve currencies for stablecoins (Tether, Circle). The letter which was released by the Office of the Comptroller of the Currency (OCC) responds to questions regarding the application of stablecoin-related bank activities. It concludes that national banks and federal savings associations may hold "reserves" on behalf of customers who issue stablecoins, in situations where the coins are held in hosted wallets.
"National banks and federal savings associations currently engage in stable coin-related activities involving billions of dollars each day," Acting Comptroller of the Currency, Brian P. Brooks, said. "This opinion provides greater regulatory certainty for banks within the federal banking system to provide those client services in a safe and sound manner."
The letter addresses the use of stablecoins backed by a single fiat currency on a one-to-one basis, where the bank verifies at least daily that reserve account balances meet or exceed the number of the issuer's outstanding stablecoins.
What are Stablecoins?
Stablecoins are cryptocurrencies created to minimize the price swings that occur in a crypto asset. They are usually pegged to fiat currencies and often exchange-traded commodities.
Stablecoins give owners a sense of security as users can store their assets whenever there is high volatility in the crypto-verse or other financial markets.
Consumers can also with great ease convert from unpegged cryptocurrencies to stablecoins when they are worried about where the markets are heading next, eliminating the need to return to a fiat currency.
These conversions can also be less expensive than when switching between crypto and fiat, as it takes the transaction fees of payment processing providers and banks out of the equation.
Global Investors and traders are using it to give their investment portfolios exposure to the US Dollar during these times when uncertainty is high, as a result of the worst pandemic (COVID-19) known to man.
Sequel to this landmark statement, Nairametrics about a month ago, detailed the importance of stablecoins in modern-day finance.
"Stablecoins like Tether are particularly useful for capital flight, as their USD-pegged value means users selling off large amounts in exchange for their fiat currency of choice can rest assured that it's unlikely to lose its value as they seek a buyer," Chainalysis said in the report.
WHO insists on its COVID-19 transmission guidance despite US new draft change
WHO has once again dismissed warnings by the United States' CDC that the Coronavirus could be transmitted through airborne particles.
The World Health Organization (WHO) disclosed on Monday that it has not changed its policy on the aerosol transmission of the coronavirus disease, after United States health officials mistakenly drafted new guidance, warning that it could be transmitted through airborne particles.
While making the disclosure in a press briefing, the Executive Director of WHO's Emergency Programme, Mike Ryan, said that he would follow up with the US Centers for Disease Control and Prevention (CDC) in the next 24 hours, after it said COVID-19 could spread through airborne particles that could remain suspended in the air and travel beyond six feet.
In a briefing, Mike Ryan said, "Certainly we haven't seen any new evidence and our position on this remains the same."
Nairametrics had earlier reported that the WHO while providing an update on the mode of transmission of SARS-CoV-2 (the virus that caused the Covid-19) from infected people, revealed that based on new scientific evidence, the coronavirus can be transmitted indoors by droplets in the air.
The UN health agency, in a scientific brief, said that people who spend time in crowded places with poor ventilation are at risk of being infected by the coronavirus as the droplets circulate throughout the air in indoor gatherings.
The CDC said that a draft version of changes to its recommendations were posted in error on its website, while it was in the process of updating its guidance.
It, however, said that the guidance would be reposted as soon as it had completed the review.
The CDC previously disclosed that the virus mainly spread from person to person through respiratory droplets when a sick person coughed, sneezed or talked.
The WHO's Ryan said the agency still believes the disease is primarily spread through droplets, but that in crowded closed spaces with inadequate ventilation, aerosol transmission can occur.
He said, "We still, based on the evidence, believe that there is a wide range of transmission modes."