TechFriday: How not to build an App
Investor: Can you share your idea?
Entrepreneur: I want to revolutionize the transport system in Lagos. I want to "disrupt" all these danfos
Investor: So how are you going to achieve this disruption?
Entrepreneur: I am building an App, to be downloaded from Google Play Store. People will then be able to order mass transport buses right from their location. Then we would have disrupted to system before they wake up!
At this point, I flipped! An App? really? to change the face of Lagos public transport and potentially scale to other cities across Africa. Really? Just an App! Clearly, this entrepreneur just knows how to build Apps and not businesses.
Your App on its own is definitely not the answer to any problem! Your App on its own solves nothing.
We must start from the beginning, by asking the right questions. What is the problem I am trying to solve? In fact, is there a problem? If you are not convinced about the existence of a problem, then there is no point building anything! Once you establish the problem, then you can try to find a solution to it.
Again, you have to understand the market context. In Nigeria for instance where there are 143mm active mobile telephone lines users, and 91.5mm mobile data subscribers and 28.4% internet penetration. If you are building a mass market product, then a smart phone app is definitely not your best approach. You might want to consider a text or USSD based solution.
Don't jump for joy yet, because a USSD solution has its own inherent challenges. If you want a single code that works across all Mobile Network Operators ("MNOs"), then you have to navigate the bureaucracy at NCC to get your USSD code. If not, then you have to approach each telco, ask Aunty Adia.
Additionally, in an era where consumers are forced to learn various USSD codes for different things, including airtime recharge, checking airtime balance, mobile data subscription, bank transfer, checking bank balance, all sorts of short codes to call customer care etc. I don't want to be bordered learning an additional code all because I want to order rice from the restaurant down the road!
If you understand these, then you will know that your App is not the answer.
Let's even assume that you have a great app. Your app will have to be installed on a smartphone. Most smartphones in Nigeria are cheap and basic, hence cannot take too many apps. The most essential apps in most phone — Whatsapp, GTB, Gmail, Opera mini, Bible or Quran depending on how vain the person is, you can manage to see SnapChat or Facebook, Candy Crush or Temple Run. Thats all! There is absolutely no space for your App!
I am sure it is very easy to build a hotel booking platform. The technology is not out of this world. The programmers are available, all you need are PHP Stack programmers! However, your work starts after building the platform and no hotel is listed. You can ask Mark Essien about the effort it takes to sign on a single hotel. After signing on a few, you then have to convince me to book hotels on your platform! Why should I? You will then try to lure me with discounts. 2 ways discounts work, you might convince the hotels to give discounts based on the potential volumes of transactions the hotel will get from your platform (Good luck proving that) or you bear the loss! Either way, it is not a simple task.
The same thing goes for every app or platform — Konga, Jumia, Gloo, Paystack, Paga, Flutterwave, etc. The App is never the answer! So, don't rush to building one. You must be sure that the people you are building the product or service for are willing and able to pay for it before building anything! A lot of startups have gone before you, pivoted several times and still died!
In 2017 alone, hundreds of well-funded startups have failed. TechCrunch profiled the top 10 of them;
With the amount of money these businesses have raised, you would have expected them to succeed, however, they did not! Jawbone raised over N300bn, yet failed. This further validates that funding cannot make a bad/outdated product good!
As entrepreneurs, we must think of our product, the market context, the target market and the ability and willingness to pay, the cost of operating the business amongst other things.
Happy entrepreneuring!
Strong gain in U.S dollar leads to high sell-offs in bitcoin, Stocks, Gold
The U.S dollar index jumped up by 0.69% to 90.743 on Wednesday, after a 0.2% decline the previous session.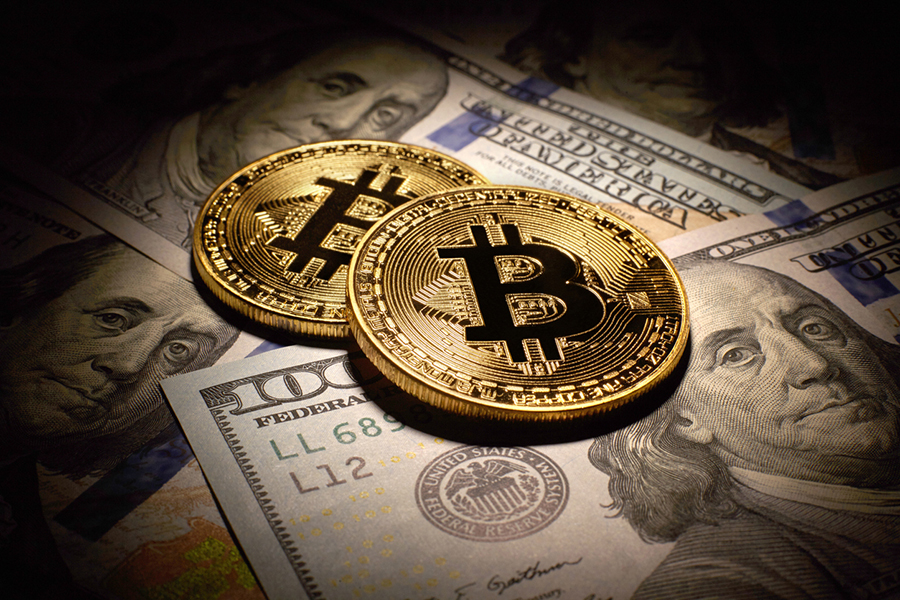 The U.S dollar value fired up at Wednesday's trading session, leading many financial assets to lose value momentarily.
At the time of drafting this report, the U.S dollar index jumped up by 0.69% to 90.743 on Wednesday, after a 0.2% decline the previous session.
Such assets include Bitcoin which at press time, trading at $29,789.11 with a daily trading volume of $74,4 billion. Bitcoin is down 5.86% for the day.
Gold was down 0.50%, and other major currencies like the Euro, British pound suffered heavy losses.
Also, U.S. stock indexes drifted lower despite impressive earnings from Microsoft on the account investors went long on the safe-haven currency.
The Dow Jones Industrial Average dropped by 0.14%, at the open to 30893.78. The S&P 500 fell by 0.33%, at the open to 3836.83​, while the Nasdaq Composite dropped 139.5 points, or 1.02%, to 13486.576 at the opening bell.
What you should know: The U.S Dollar is a universally accepted currency for trade throughout the world and holds the title as the world's reserve currency with over 50% of countries holding their foreign exchange reserves and pegging their currency to the dollar.
It's often regarded as a safe haven currency on the basis that global investors prefer to hold it during times of high geopolitical uncertainty
CBN appoints 3 Pre-Shipment Inspection and 2 Monitoring Agents for non-oil exports
The CBN has announced the appointment of 3 PIAs and 2 Monitoring/Evaluation Agents for non-oil exports.
The Central Bank of Nigeria (CBN) has announced the appointment of 3 Pre-Shipment Inspection Agents (PIAs) for non-oil exports with effect from January 15, 2021.
The apex bank in addition, also announced the appointment of Monitoring and Evaluation Agents (MEAs) to oversee the activities of the PIAs in their respective zones of operations.
This disclosure is contained in a circular that was issued by the CBN on January 26, 2021, and signed by its Director for Trade and Exchange Department, Dr. O. S. Nnaji.
The CBN in the circular said that the Pre-Shipment Inspection Agents are;
Angila International Limited with the responsibility to cover North West and North Central Zones,
Neroli Technologies Limited to cover South West and South-South,
Gojopal Nigeria Limited has the responsibility to cover the South East and North East.
Similarly, the newly appointed Monitoring and Evaluation Agents are;
Foops Integrated Services Limited with the responsibility to cover North East, North West and North Central,
Ace Global Depository whose areas of coverage include South East, South West, and South-South.
The apex bank in the circular directed all authorized dealers, operators in the non-oil export sector, and members of the general public to take note and ensure compliance.
What you should know
It can be recalled that in a revised policy, the Federal Government had said that all non-oil exports from Nigeria shall be subject to inspection by Pre-Shipment Inspection Agents appointed for that purpose by the government.
The focus of the PIAs shall be to ascertain the quality, quantity, and price competitiveness of exports from Nigeria and shall collaborate with other regulatory agencies like NAFDAC, SON, Plant and Animal Quarantine, Federal Produce Inspectorate, and so on, for quality inspection of regulated products.
Benue State Governor, Ortom tests positive for COVID-19
Benue State Governor has commenced treatment after testing positive for COVID-19.
Governor Samuel Ortom of Benue State has tested positive for COVID-19.
This was disclosed by his Chief Press Secretary, Terver Akase, in a statement issued on Wednesday.
He stated, "This follows the test results of most of the Governor's close aides who also returned positive in the last few weeks.
"Though the Governor has not shown any symptoms of the disease, he has already commenced treatment as prescribed by medical personnel."
According to him, the governor has advised those who have come in contact with him in the last couple of days to go for a test.
"The Governor says it is equally important that those who came in contact with other persons who have tested positive for the virus should go for a test to ascertain their COVID-19 status.
"Governor Ortom urged Benue people to continue to observe the protocols for the prevention of the virus such as wearing of face masks, use of sanitisers, regular hand washing and physical distancing," he added.
What you should know
Some of the governor's aides which included his personal physician, aide de camp, orderly, permanent secretaries among others had recently tested positive for the virus.