Promos and deals from top Nigerian companies this week
The 'ember' months are characterized with an influx of promos and deals from Nigerian companies. As usual, Nairametrics will keep you covered as we present our weekly compilation of all the best promos and deals from Nigerian companies.
Western Union launches Mega Promo for customers
Global payments service company, Western Union, this week, announced the launch of Western Union 'Mega' Promo, in Nigeria for 2017. This promo is meant for Nigerian consumers who conduct outbound money transfer transactions between July and September 2017. Customers are entitled to one ticket per transaction while those who use their My Western Union loyalty card have 3 tickets per transaction. ''The Western Union mega promo, is an initiative to reward Nigerian customers. To qualify for this promotion individuals must send money overseas via Western Union within the speculated period,'' a statement issued by the company stated. The grand prizes are 2 brand new cars while consolation prizes will exist for 50 other customers.
Malta Guinness wants loyal consumers to "Go Get It" in N100 million bumper promo
Guinness Nigeria Plc, makers of Malta Guinness, have announced the launsh of their "Go Get It" consumer promotion. The promo involves a prize fund of over N100 million and in the words of the company, will "help turn loyal Malta Guinness consumers from Malta Goodness into Greatness"
The promo is expected to garner widespread popularity due to the successful nature of its pilot, conducted by the brand's ambassador, Basketmouth, where Nigerians were asked to share their idea of what N1 million could do for them. The eventual winner, a young, small scale farmer, Babayemi Ibrahim, who exhibited the 'can do' spirit by sharing an inspiring video of how he plans to use the money to boost his rabbitory , expand into crop and contribute to sustaining food security in Nigeria, was given his prize at the launch event.
Over the next 13 weeks, from August 8 till November 16, Malta Guinness will make another 13 millionaires in its "Go Get It" national consumer promo, which will run for 90 days while three winners will win N100, 000 each. Furthermore, consumers will win N5, 000 plus airtime worth millions of naira daily.
More promos and deals as Ecobank to double the savings of 60 lucky customers
Ecobank Nigeria has promised to double the savings of 60 lucky customers in their "Double Your Target Saving" promo. The promo is intended for customers who want to build up savings with the Bank to meet their future financial goals or execute specific desired projects. The six-month promo, from august 2017 to January 2018, is designed to reward both new and existing customers of the Bank who save a fixed amount of money from N10, 000 monthly. However, the customer is expected to have retained funds in the Target Saving Account for a minimum of 1 month to qualify for the grand draw where a total of 60 winners will emerge.
Announcing the launch of the promo in Lagos, Head, Consumer Banking Ayotunde Kuponiyi, said the promo is in line with the Bank's policy of rewarding customers who participate by making steady monthly contributions into their Target Savings Account. ." He explained that the target project could be saving for school fees, holidays, pilgrimage, weddings, purchasing personal assets, among others. He reiterated that apart from its very competitive interest rate, the product offers the much needed opportunity for customers to achieve their dreams.
With that, we round up this week's edition of the best promos and deals from Nigerian companies. If these promos and deals interest you, stay tuned this time next week for another of such compilation.
Covid-19: FG reports 36% drop in confirmed cases, disburses N32 billion to 32 states
Nigeria has witnessed a decline in the number of coronavirus cases in the month of August from that recorded in July.
The Federal Government has announced a 36% decline in confirmed COVID-19 cases in the month of August, as against what was recorded in July across the country.
This disclosure was made by the Director-General of the Nigeria Centre for Disease Control (NCDC), Dr Chikwe Ihekweazu, during a press briefing on Monday by the Presidential Task Force (PTF) on COVID-19 in Abuja.
He, however, said that it is not time to celebrate as the decline could be attributed to low COVID-19 tests in the states.
"The number of reported cases daily has declined nationally in the last few weeks. We have seen a 36 per cent decline in August compared to July on national figures. Unfortunately, we cannot celebrate this until we test sufficient figures in every state," the NCDC boss maintained.
Meanwhile, the Presidential Task Force on Covid-19 has disclosed the disbursement of N1 billion each to 32 states in the country amid the coronavirus pandemic.
This was part of the statement made by the PTF Coordinator, Dr Sani Aliyu, during a press briefing of the task force on Monday in Abuja.
Aliyu said, "We have released money to the state governments recently, to 32 state governments. Each state government was given a billion naira. This is for the purpose of driving their COVID-19 responses and we are asking them to prioritize testing in addition to surveillance activities linked to COVID-19.''
The Chairman of PTF on Covid-19, who also doubles as the Secretary to the Government of the Federation (SGF), Boss Mustapha, called for greater vigilance from both the government and citizen.
While explaining the importance of the call, Mustapha noted that the country's economy has been devastated by the global pandemic.
The SGF stressed that President Muhammad Buhari's administration, as a serious government, is pushing through with reforms that will help the nation's economy recover from the effect of the virus.
Mustapha said, "The call for greater vigilance is underscored by the fact that our economy has been seriously affected by the pandemic and we are pushing through with home-grown economic recovery strategies to cushion the economic impact of the pandemic."
Investors flock to US dollar, Gold, Bitcoin, as Global Stocks record heavy sell-offs
The US dollar is stronger this morning on the back of a marked drop in risk appetite in European and US markets.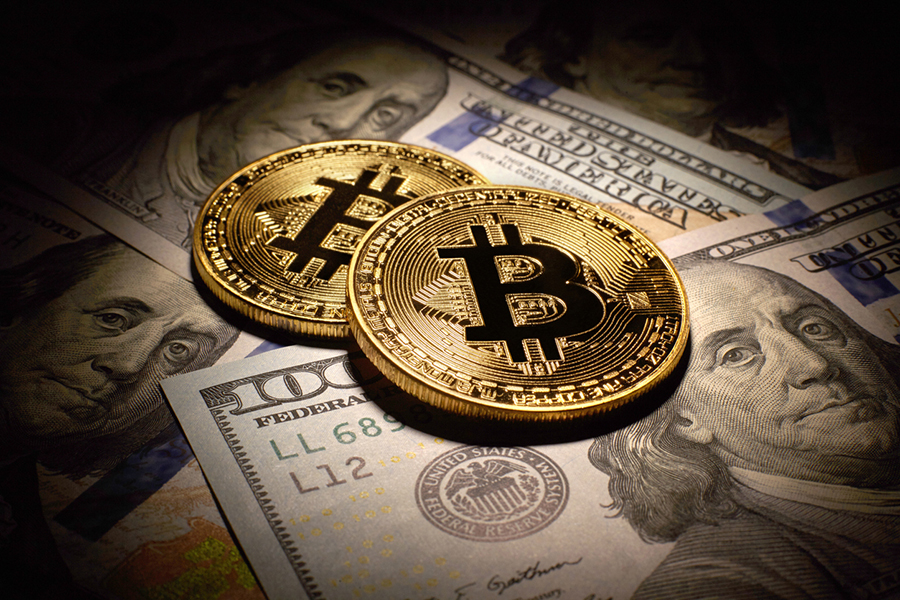 The U.S dollar closed high on Monday, hitting a six-week high, as currency traders and global investors rushed into the safe-haven currency.
This is coming on growing COVID-19 fears and worries over the U.S. Congress' stimulus impasse drove a heavy sell-off in almost all other assets that include gold, Bitcoin, and Stocks.
What we now; At the time this report was drafted, Bitcoin traded at $10,463.98 with a daily trading volume of $23,554,819,012. BTC price is down -4.6% in the last 24 hours.
Overnight on Wall Street, the Dow Jones Industrial Average fell 1.84%, the S&P 500 lost 1.16%, and the Nasdaq Composite dropped 0.13%.
Gold spot lost about 2.1% to trade at $1,909.05 per ounce on Monday, after falling as much as 3.4% earlier in the session, its lowest since Aug. 12. U.S. gold futures settled down 2.6% at 1,910.60.
Australia's S&P/ASX 200 dropped 0.7% pressured by miners and energy stocks, while China's blue-chip index shed 0.1% and Hong Kong's Hang Seng index was down 0.5%. Japanese markets were closed for a public holiday
However, at the time this report was drafted, U.S. Dollar Index, which tracks the greenback against a basket of other currencies, dropped some gains to trade at 93.608
Quick fact: The U.S. Dollar Index tracks the greenback against a basket of major global currencies such as the Japanese yen, British pound sterling, Swedish Krona, Euro, etc. Individuals hoping to meet foreign exchange payment obligations via dollar transactions to countries like Europe, and Japan, would need to pay more dollars in fulfilling such payment obligations.
Stephen Innes, Chief Global Market Strategist at AxiCorp in a note to Nairametrics gave vital insights on the safe-haven currency, saying:
"The US dollar is stronger this morning on the back of a marked drop in risk appetite in European and US markets, but off overnight highs, as US stocks are rebounding in good order.
"Two factors explain much of the risk aversion. Banking shares are sharply lower following the International Consortium of Investigative Journalists report examining bank behavior in the context of Suspicious Activity Reports. Travel and leisure names are weaker in Europe on the back of continued angst around the rising COVID-19 case count in the Eurozone and the UK.
"The fickle nature of currency trading these days suggests that as US stocks fall, the USD rises, reflecting the USD's dominance in demand when there are big down moves in risk sentiment."
U.S Banks now permitted to hold Tether, Circle
The OOC has insisted that national banks and federal savings associations may hold "reserves" on behalf of customers who issue stablecoins.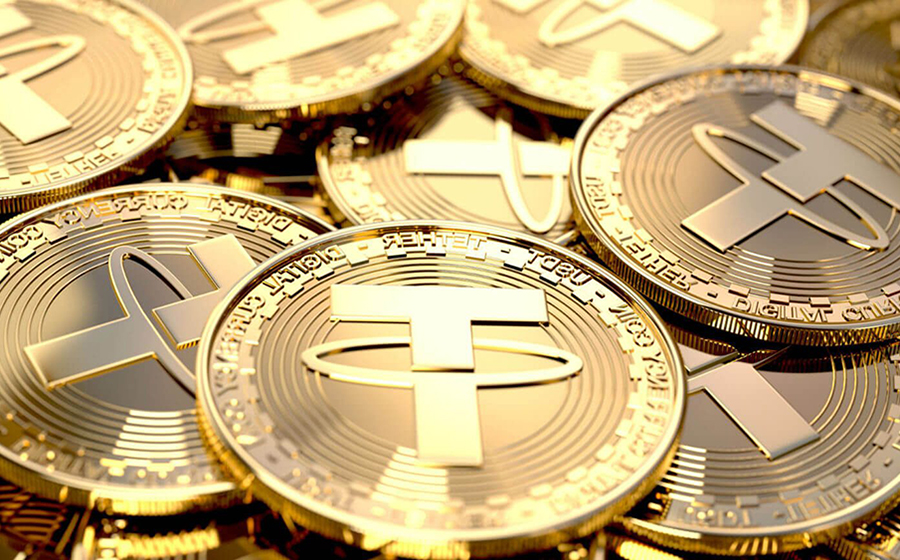 These are surely good times for Stabelcoins. The world's largest economy's banking regulator.
In a detailed letter released yesterday, permitted national banks to hold reserve currencies for stablecoins (Tether, Circle). The letter which was released by the Office of the Comptroller of the Currency (OCC) responds to questions regarding the application of stablecoin-related bank activities. It concludes that national banks and federal savings associations may hold "reserves" on behalf of customers who issue stablecoins, in situations where the coins are held in hosted wallets.
"National banks and federal savings associations currently engage in stable coin-related activities involving billions of dollars each day," Acting Comptroller of the Currency, Brian P. Brooks, said. "This opinion provides greater regulatory certainty for banks within the federal banking system to provide those client services in a safe and sound manner."
The letter addresses the use of stablecoins backed by a single fiat currency on a one-to-one basis, where the bank verifies at least daily that reserve account balances meet or exceed the number of the issuer's outstanding stablecoins.
What are Stablecoins?
Stablecoins are cryptocurrencies created to minimize the price swings that occur in a crypto asset. They are usually pegged to fiat currencies and often exchange-traded commodities.
Stablecoins give owners a sense of security as users can store their assets whenever there is high volatility in the crypto-verse or other financial markets.
Consumers can also with great ease convert from unpegged cryptocurrencies to stablecoins when they are worried about where the markets are heading next, eliminating the need to return to a fiat currency.
These conversions can also be less expensive than when switching between crypto and fiat, as it takes the transaction fees of payment processing providers and banks out of the equation.
Global Investors and traders are using it to give their investment portfolios exposure to the US Dollar during these times when uncertainty is high, as a result of the worst pandemic (COVID-19) known to man.
Sequel to this landmark statement, Nairametrics about a month ago, detailed the importance of stablecoins in modern-day finance.
"Stablecoins like Tether are particularly useful for capital flight, as their USD-pegged value means users selling off large amounts in exchange for their fiat currency of choice can rest assured that it's unlikely to lose its value as they seek a buyer," Chainalysis said in the report.