How Startup Founders/CEOs can work better with their Board members
Most small businesses and startups have found it increasingly difficult to relate with their Boards of Directors and to a large extent, most their investors. Some board members that we have spoken to have often aired a measure of discontent with their management team over issues ranging from cash flow management, incoherent strategy, poor execution of strategic goals etc. In extreme cases, this leads to clashes between management teams and the board and has cost some CEO/Founders their jobs.
So, how can small businesses work better with their board. Here are a few tips you can use.
Get the right board members – This is more of a "prevention is better than cure" approach. In the initial stages of sourcing for investors and partners, it is critical to find like-minded people who key into your goal, strategy and work ethos in order to make interaction as smooth as possible. AS much as is possible, try to create a board that understands your business model thoroughly and what you are trying to achieve with the business. Don't fall into the trap of picking the first set of investors that come by without properly assessing them. After all, they assessed you too.
Introduce them to a 5 year plan ASAP – Give your board members what you hope will be your 5-year strategic plan for the business. This is a very important step you must take as soon as possible, preferable during the inaugural board meeting. Why this is important is that for the investors and/or directors, it gives everyone an opportunity to understand the strategy and methods to be used in executing the plan. If any are uncomfortable with it, they can voice their concerns early enough to see whether the board is right for them or not. As for the CEO, you can have a bird's eye view of how the board members communicate with each other and with you. If necessary, you can quickly weed out potential troublemakers.
Give short but concise reports- One mistake most founders often do is trying too much to impress their board. During board meetings, or management reports they send bulky slides that quite frankly no one has time to read. Never make your slides more than 15 and let it tell a story that's in line with your 5 year plan. Use a lot of graphics, pictures speak louder than words.
Ensure periodic updates keep everybody up to speed– Information bridges divide like no other, so you must communicate frequently with your board members, particularly your Chairman. By giving them a monthly report of not more than 5 slides or pages, you let them in into some of your major achievements and challenges during the month. This makes it easy for board meetings to go more smoothly.
Stick to the rules – Most founders can sometimes be fixated with exerting control over the business. After all, the business is truly their vision and most startups businesses can't survive without their founders. If you are a stickler for control, then have that entered in your Memorandum and Articles of Association, MEMAT. Your MEMAT is the documents that outlines how your company is governed. It also protects you from undue interference
Corporate Governance – This needs no introduction. Most companies today, however big or small, are expected to instill governance rules in their business. Try and get a lawyer to draft one for you and get your board to approve it. It also helps protect you from undue interference from your board and gives you something to refer to in case one of them steps out of line.
Provide checks and balances – I have seen some founders call then self MD/CEO/Executive Chairman. This is not a good way to manage your business. If you want your business to be a legacy and survive long after you are gone, then it is important that you allow for checks and balances. Let there be a clear delineation of responsibilities and a mechanism that subjects everybody's actions to the scrutiny of others. This enhances transparency, honesty and improved communication.
Prudence – An investor once told me he saw someone he just invested in fly business class with him. This is as bad as it gets. You must always appear to be prudent and in control of your budget. Board members are always in love with revenue growth that is not just driven by aggressive marketing but by cutting cost too. Let them understand that you are not using their funds to bankroll your own luxurious lifestyle. In fact, let them see that you are making sacrifices as well to cut costs and grow revenue.
Never lie to you board – If there is one rule you must imbibe from day one, it is to never lie to your board. It will always come out one day, and the day it does, you can kiss your board bye-bye. A breach of trust is quite frankly the beginning of the end for you.
Give other members of your team access – You must not be the only face of the company, after all two heads are better than one. Give other members of your management team access to your board and you should also invite them to board meetings even if it is to observe. It not only enhances your image to the public but also makes the other members feel important and part of the project. This, in turn, will keep them engaged and supportive of your business ideas.
TLG Capital and Fidelity Bank to invest $20 million on Nigerian SMEs
TLG Capital announced that it would be investing with Fidelity Bank Plc amount to the tune of $20 million on SMEs in Nigeria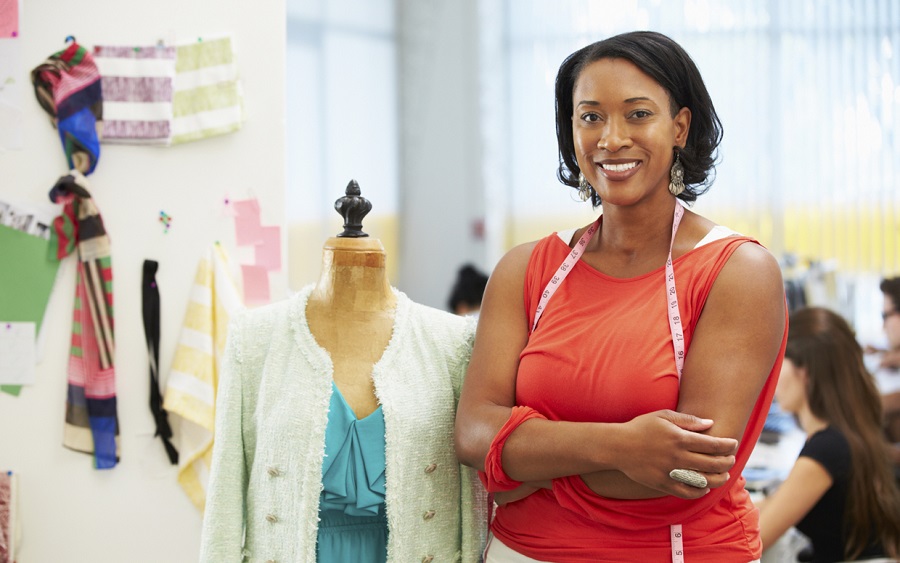 Private Equity firm, TLG Capital has announced that it would be investing together with Fidelity Bank Plc, an amount to the tune of $20 million on SMEs in Nigeria.
The funds will be channelled through TLG's Africa Growth Impact Fund (ADIF), towards the development of SMEs in the country. Notably, the fund will be directed to SMEs that are focused on healthcare, education, consumer sectors, amongst others.
This new investment is in line with the bank's move to provide innovative funding options and other forms of relevant support to entrepreneurs in the country.
READ: Investors react to Fidelity's bond listing, as it gains N1.74 billion
What you need to know
Fidelity Bank Plc is a commercial bank in Nigeria with over 5 million customers, serviced across its 250 business offices and other digital banking channels.
According to information from the website of TLG Capital, a total of $303 million loans was still outstanding to SMEs and the unbanked through its portfolio companies.
READ: Bank sell-off triggers bearish move in the S&P 500 index 
Why this matters
This new investment will come as good news to SMEs and other entrepreneurs in the country, especially those seeking to obtain loans in the listed sectors.
FG to set up micro, small and medium enterprises in 774 LGAs
The FG has disclosed plans to establish micro-enterprises in the 774 Local Government Areas (LGA) across the country.
The Federal Government has said that it plans to establish micro-enterprises in the 774 Local Government Areas (LGAs) across the country to help create jobs and ensure improvement in the well-being of the local populace.
This disclosure was made by the Minister of Special Duties and Inter-Governmental Affairs, Dr George Akume, at the Association of Local Governments of Nigeria (ALGON) General Assembly with the Theme: Strategic Positioning for the Future: A New Era, on Wednesday in Abuja.
Akume, who was represented by the Deputy Director, Office of the Minister, Mr Simon Tyungu, said that the establishment of the micro-enterprises was conceived to cushion the effect of the current economic situation.
READ: Why e-commerce platforms are struggling to capture Nigerian population
What the Minister for Special Duties and Inter-Governmental Affairs is saying
Akume said, "As a ministry, we have proposed the establishment of Micro, Small and Medium enterprises in the 774 local governments in Nigeria based on economic corridors. We believe that this will create jobs and ensure improvement in the well-being of the local populace.''
Akume also applauded the role played by ALGON during the COVID-19 pandemic in bringing relief to the people at the grassroots despite their limited resources.
The Minister said, "The administration of President Muhammadu Buhari has taken some bold steps to reposition the local government administration such as granting of local government autonomy and enforcement of democratically-elected local government councils by the states."
READ: EdTech startup Kabakoo receives funding from Zoom, launches first no-code training in Africa
"This is a clear demonstration of political will by Mr President. The COVID-19 pandemic that has ravaged the entire country in 2020 was felt more in our local communities. The leadership of ALGON contributed in no small measure, particularly on stimulus packages and advocacy, notwithstanding your financial limitations,'' he said.
The minister said the Federal Government recognized the fact that people could be reached through the local government area councils and then put some measures in place.
Going further he said, "The Federal Government in its wisdom then realised that the local government area councils are the veritable vessels through which the dividend of democracy will reach the vulnerable indigent citizens.
"Mr President (of ALGON), I urge you to take advantage of this initiative and key into President Muhammadu Buhari's resolve to lead 100 million Nigerians out of poverty in the next 10 years. The Federal Government is favourably disposed to attaining this developmental goal.''
READ: FG earns N28.6 trillion from VAT, others 
Speaking at the occasion, the ALGON National President, Dr Kolade Alabi, said that ALGON's general assembly seeks devolution of powers, both financial and administrative, with concomitant fiscal devolution. He said that this is in addition to the request for complete autonomy for local government area councils for effective administration and service delivery to the people noting that such would require the review of the 1999 constitution as relates to local government administration and uniform tenure of the 4-year term for local government administration among others.
What this means
The establishment of such micro-enterprises by the Federal Government will create jobs especially among the unemployed youths and help to boost the economy. This is as the nation tries to recover from the impact of the coronavirus pandemic on the economy, businesses and households.
Nairametrics | Company Earnings
Access our Live Feed portal for the latest company earnings as they drop.