3 alternatives to bitcoins
Though the world may be going gaga about bitcoin and cryptocurrencies, in Nigeria, its price is beyond the reach of the average investor. One bitcoin is about N1.1 million. 0.1 bitcoin is a N100,000 still quite expensive. There however several lesser known but equally valuable coins.
They are known as alternative coins or altcoins. Though one still has to purchase bitcoin to buy, the lower prices mean one can buy a higher quantity, as well as benefit from a significant upside.
Ether
While used inter-changeably, there is a slight difference between ethereum and ether. Ethereum is the network, while ether is the currency on which is used to carry out transactions on the network. Ether is the second most valuable cryptocurrency after bitcoin.
Ethereum's strength lies in its having a faster transaction time than bitcoin, as well as being the most common platform used by other cryptocurrencies. Most Initial Coin Offerings (ICOs) are paid for with either bitcoin or ethereum, thus leaving it at the risk of wide swings in price. Ether currently goes for about $250 a coin.
Litecoin
Litecoin is the 3rd biggest cryptocurrency in terms of trade volumes. Litecoin is also faster and more efficient than bitcoin. For investors who prefer to hold than trade, litecoin is also fairly stable in terms of price volatility. Litecoin founder Charles Lee resigned from Coinbase this year to face the project fully. Litecoin currently trades at $45.
NEO
Formerly known as antshares, Neo is China's answer to ethereum. Neo has a faster transaction compared to ethereum with 1000 transactions mined per second and plans to make it even faster. China plays a key role in cryptocurrency markets due to its large population size and the presence of several Chinese exchanges. Movements in the Chinese markets, have a deep effect on the larger crypto market. The Chinese also tend to prefer their versions of popular services. Popular ride sharing app Uber, had to merge with the Chinese version Didi when it couldn't cope with the competition. Taobao. China's version of Amazon is bigger and faster. Neo currently trades at $18.
77% of BTC investors are in a state of profit
Hodlers have made a net increase of 233,000 BTC to their positions.
Most BTC investors are presently profiting from their BTC investment, as Glassnote's (a crypto analytic data firm) Twitter's feed shows that about 77% BTC supply are in a state of profit still. However, many investors have chosen not to cash out, but instead, prefer to hold.
BTC supply not moved in over a year: 62%

BTC supply in a state of profit: 77%

Read: Many investors could be profitably cashing out, but instead choose to hodl.

How can you not be bullish on #Bitcoin?

Chart: https://t.co/Ym0A58ssc5 https://t.co/pQZeZJvuuM pic.twitter.com/3D78rb0Cb6

— Rafael Schultze-Kraft (@n3ocortex) July 13, 2020
Quick fact: It should be noted that BTC is not really anonymous because all BTC transactions are kept permanently and publicly on the blockchain or ledger system, so it's very easy for anyone to see the transactions and balance of any BTC address.
READ ALSO: Crypto: Elrond gives investtors 1,735.54% since its inception
A couple of weeks ago, Chainalysis researchers explained in detail that as the rush for BTCs keeps increasing, the price will most definitely be affected. The report said:
"With more people looking to trade BTCs, which is only becoming scarcer following the recent halving, bitcoin moving from the investment bucket into the trading bucket could become a crucial source of liquidity. However, one would expect this will only happen if bitcoin's price rises to a level at which long-term investors are willing to sell."
READ MORE: ChainLink's digital coin skyrockets 388% in 130 days, still soaring
The report claims that the Hodler net position change, which provides an aggregate of long-term wallet holder behaviour, has been positive on 154 of the first 170 days of 2020. Glassnode data shows that Hodlers have made a net increase of 233,000 BTC to their positions since the start of the year.
Meanwhile, BTC difficulty has hit a new all-time-high of 17,345,948,872,516 (+9.89%).
Explore useful research data from Nairametrics on Nairalytics
Bitcoin difficulty hits a new all-time-high. New difficulty: 17,345,948,872,516 (+9.89%)

data: @glassnode pic.twitter.com/0HnrKuHpX9

— Unfolded (@cryptounfolded) July 13, 2020
Whales move 100,000,000 USDT in less than 24 hours
Tether is ranked as the 3rd most valuable cryptocurrency by market cap.
Tether, the world's most valuable stable coin by market capitalization, has been gaining a lot of traction lately. The latest development is that Tether whales moved about 100 million USDT to unknown wallets in less than a day, as seen on Whale Alert, an advanced blockchain tracker, and analytics system.
Data from Conimarketcap shows that Tether is ranked as the 3rd most valuable cryptocurrency by market cap of $9.165 billion, with a daily volume of about $20 billion as at the time this report was drafted.
Quick fact: Tether is designed as a blockchain-based cryptocurrency whose digital coins in circulation are backed by the same value of traditional fiat currencies like the U.S dollar, Japanese Yen, or the Euro. It trades under the ticker symbol USDT.
READ ALSO: Fastest growing cryptocurrency, Compound (COMP) up over 143% in 24 hours
The "Tether Treasury's" USDT wallet has grown in recent times in becoming the top holder of the stablecoin, meaning that some crypto traders, investors may have managed to successfully withdraw their stakes from circulation. The removal of about 29% of the total volume of Tether in circulation has recently coincided with a huge depletion in the amount of Tether held in 2 USDT wallets separately owned by Huobi and Binance.
Recall about a month ago, Nairametrics, outlined a report talking about the organic growth of Tether's market capitalization as one of the major reasons for the gain Bitcoin (BTC) is presently having in the mid-term. "Interest in digital links to the dollar represents the need to handle and store value in the world's reserve currency without an intermediary."
READ ALSO: 13,000 BTC wallets are now worth more than $1,000,000
Tether expected to surpass Ethereum, based on strength of the U.S dollar
$30 billion worth of BTCs disappears forever 
Data from Coinmarketcap shows that BTC is presently trading around the $9300 support levels.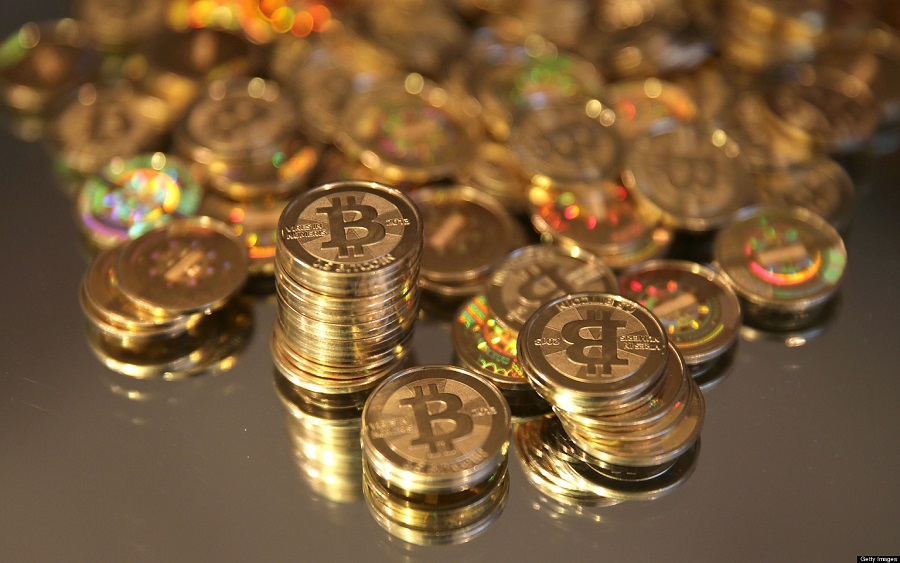 When access to a BTC wallet disappears, the BTC is lost forever. Data retrieved from Coincover, a British crypto analytic firm, showed that about 4 million BTCs are (worth some $30 billion at current prices) lost as a result of BTCs owners dying, and their next of kin not having access to such BTC wallet  
As BTCs and cryptos become more prominent in human daily activities, the volume of BTC being lost forever is more likely to surge  
READ ALSO: 83% of BTCs addresses are smiling to the Bank 
"As bitcoin becomes more popular and its value continues to increase, considering how to manage it as part of an estate planning exercise is becoming increasingly difficult," said David Janczewski, Coincover's co-founder and chief executive, adding that, with bitcoin, "there's no bank manager to ask, and no one can break in for you." 
Explore useful research data from Nairametrics on Nairalytics
What you need to know: Only 21 million BTCs are ever going to be produced in total, and presently, there are about 18.5 million BTCs in circulation. This shows a differential of about 2.5 million BTCs that are left to be produced. 
Meanwhile, data from Coinmarketcap shows that BTC is presently trading around the $9300 support levels, with a market capitalization of over $170 million dollars and the flagship cryptocurrency having a trading volume at around $13.8 billion, 
READ ALSO: There are now 13,173 BTC millionaires around the world
BTC transformed digital money by decentralizing this accounting process. Instead of a central figure that is responsible for making sure that their users' transactions were always adding up, BTC works by sharing the account balances and transactions of every user across the globe in a pseudonymous form.