DSTV: Multichoice Nigeria Says There Will Be No Price Increase On Its Bouquets
MultiChoice, owners of DSTV has announced that there will not be any price hike in any of its bouquets, a practice usually done in April.
The Managing Director for MultiChoice Nigeria, John Ugbe, in a statement said barring any further external economic shocks, the company did not anticipate a price increase in 2016.
Here's a statement from Multichoice:
"It has been a tough year for Multichoice Nigeria. Our markets have suffered because of commodity and oil price weakness, coupled with the huge devaluation of local currencies. Most of MultiChoice's costs are incurred in dollars forcing us to pass through price increases in 2015. Nevertheless, we continue to take financial strain."

"Subscribers are the reason why we exist, so we commit to bring you the best possible content at the most affordable price. We want you to have a great in home viewing experience and the best local and international television entertainment," it said.

"We started this journey last month when we launched two new SuperSport channels in order to bring the English Premier League, La Liga and the EURO 2016 tournament to DStv Compact subscribers and we are not stopping there.

"This April, DStv channels will showcase the best and latest upcoming new seasons of popular series including the highly-anticipated Season 6 of Game of Thrones starting on M-Net Edge, Express from the United States, along with the brand new telenovela, Hush, on Africa Magic Showcase and The Voice: Nigeria," the statement read in part.

"Subscribers will also be spoilt for choice with a variety of local and international entertainment shows available on their DStv bouquets including a new telenovela on Zee World, East Meets West while a 'Wedding Season' film marathon theme on Universal channel will warm viewers' hearts with its selection of romcom titles.

"More themed film marathons await on Studio Universal where 'Manscape', 'April Fools', 'Getting Away With it' and a Steven Spielberg marathon will provide plenty of laughs and thrills."

"Hollywood's glitz and glamourous stars will be showcased on E! Entertainment with the return of #Richkids Of Beverly Hills and the premier of LA Clippers Dance Squad. Get a front row view of your favourite stars as they walk the red carpet at the star-studded Black Girls Rock 2016 on BET and the 2016 MTV Movie Awards on MTV Base.

Football fans on DStv Premium, Compact Plus and Compact are also in for a treat with live EPL, La Liga and EURO 2016 tournament action on SS3, SS5, SS11 and SS12 with the Spanish side gearing up to showcase the anticipated El Clasico match between Barcelona and Real Madrid on April 3."
Earlier this month, MultiChoice announced new prices for its DStv services in South Africa recently, which will result in increases for many subscribers. The new prices will kick off on 1 April 2016, subscribers will see fees going up by 8% or more.
MultiChoice usually increase prices in line with the inflation rate, but this price hike according to MultiChoice, is as a result of the dramatic weakening of the rand in 2015 – with the currency losing 29% of its value since April 2015.
Former Liberian President to sit on WHO review panel of COVID-19 response effort
Ellen Sirleaf has been picked alongside Helen Clark, to serve as co-chairs of the independent panel.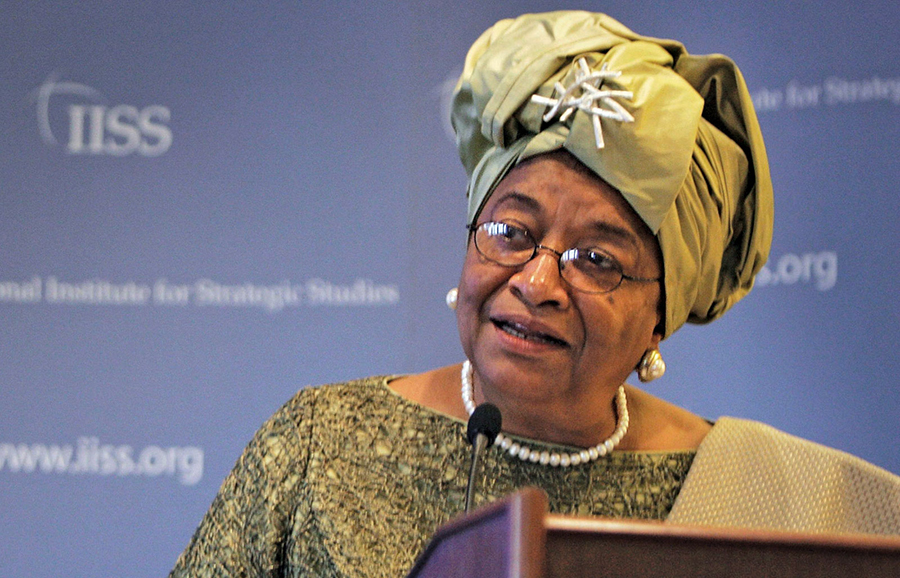 Following stern criticism by US President, Donald Trump, over their handling of the COVID-19 response efforts, the World Health Organization (WHO) has announced it will implement an independent panel to review said response efforts to the pandemic.
To this end, Liberia's former President and West Africa's first female President, Ellen Johnson Sirleaf, has been picked alongside former Prime Minister of New Zealand, Helen Clark, to serve as co-chairs of the independent panel. They will be responsible for selecting the other members of the panel, according to the WHO.
WHO's Director-General, Tedros Adhanom, announced the panel will produce an interim report in a November meeting of global health ministers. Meanwhile, the substantive report would be produced by May 2021.
Tedros also said that the size of the pandemic calls for the need for a "commensurate evaluation, an honest evaluation", adding that the WHO would be very serious with the preparation of the report.
READ MORE:COVID-19: WHO warns worst is yet to come as firm charges $2,340 for virus treatment
The WHO members in May agreed to an independent review of the organization's response to the pandemic. Ellen Johnson Sirleaf said the review of the body's response would be challenging but looks forward to her role in doing what she can contribute to the response of the pandemic's challenges.
The panel will also report monthly updates on the body's response and will not only review the WHO's response but also the International community's response. Tedros added that it's time for an honest reflection on the global response, saying a response will help with lessons on the pandemic.
Presidency dismisses allegation of Osinbajo receiving N4 billion from recovered loots
The accusation was described to be an obvious campaign of lies and calumny.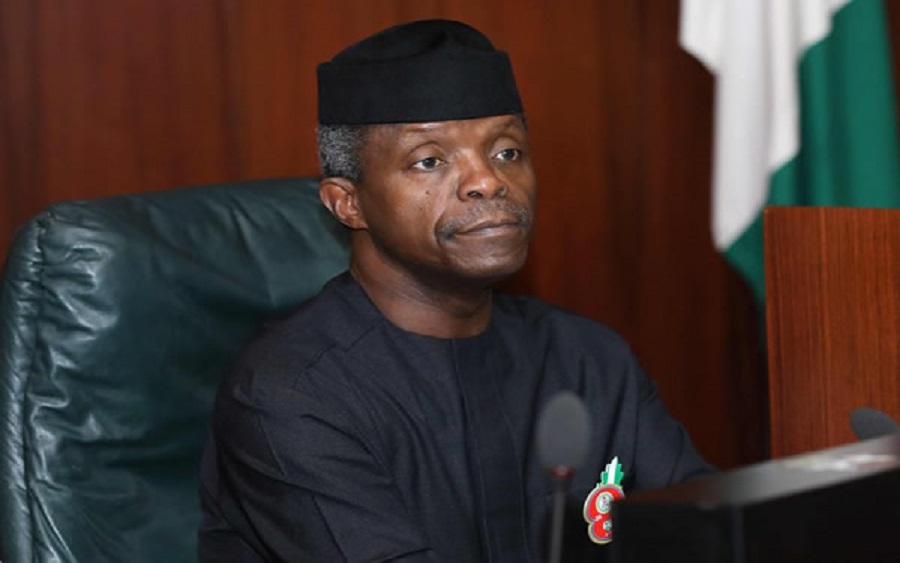 The office of the Vice President has reacted to a series of tweets accusing Professor Yemi Osinbajo of instructing the embattled acting Chairman of the EFCC, Ibrahim Magu, to release the sum of N4 billion out of N39 billion that was recovered from alleged looters. 
These allegations have been described as "false and baseless". 
READ ALSO: UPDATE: President Buhari appoints Prof. Gambari as new Chief of Staff
A statement that was signed by the Senior Special Assistant to the Vice President on Media and Publicity, Laolu Akande, said, "with all emphasis at our disposal, let it be firmly stated that these are totally false and baseless fabrications purposing to reflect goings-on at the probe panel investigating Mr Ibrahim Magu". 
Ibrahim Magu was relieved of his duties this week, after a probe was conducted on his activities as Acting Chairman of the nation's anti-graft agency. He has since been replaced with Mohammed Umar. 
READ MORE: Just In: DSS invites EFCC's Acting Chairman, Ibrahim Magu for questioning)
Meanwhile, the statement by the Presidency also complained about the recent rise in people being paid to "peddle blatant falsehoods" against the Vice President and says Mr Osinbajo "will not be distracted by these obvious campaigns of lies and calumny". 
The statement added that the online publications "being criminally defamatory in nature"  have been referred to law enforcement agencies for investigation. 
Explore economic research data from Nairametrics on Nairalytics
OFFICE OF THE VICE PRESIDENT

PRESS STATEMENT

VP @ProfOsinbajo WILL NOT BE DISTRACTED BY CAMPAIGNS OF LIES & CALUMNY pic.twitter.com/HjdGzEJVpI

— Presidency Nigeria (@NGRPresident) July 8, 2020
Stanbic IBTC observes closed period, as directors set to consider H1 results
The directors will also consider a proposal to pay an interim dividend to shareholders.
Stanbic IBTC Holdings Plc announced earlier today that its board of directors will meet on Wednesday, July 29, as part of preparations towards the release of the company's consolidated and separate audited financial statements for half-year 2020. The directors will also consider a proposal to pay the company's shareholders an interim dividend.
A statement issued by the Stanbic IBTC to the Nigerian Stock Exchange (NSE) noted that the scheduled board meeting is in tandem with guidelines contained in section 1.2 of the NSE's rules book.
In the meantime, the bank Hold-Co has already commenced observing its closed period ahead of the release of the half-year financial statements. Specifically, Stanbic IBTC began observing its closed period on June 1st, 2020, the implication being that all insiders and their relatives have been prohibited from trading the company's shares for more than one month now.
Explore economic research data from Nairametrics on Nairalytics
Note that the Stanbic IBTC's closed period will continue until the half-year financial statements are released. Part of the statement which was signed by Chidi Okezie (Company Secretary), said:
"In accordance with the provisions of Section 1.2 of the Rules of The Nigerian Stock Exchange (The NSE) relating to Board Meetings and General Meetings of Issuers, we would like to notify The NSE and our Shareholders, that a meeting of the Board of Directors of Stanbic IBTC Holdings PLC (the Company) is scheduled to hold on Wednesday 29 July 2020 at 1:00 pm. The meeting will discuss amongst other items, the Company's Consolidated and Separate Audited Financial Statements for the Half-year ended 30 June 2020 as well as a proposed interim dividend.
READ ALSO: COVID-19: NSE extends time for submission of audited financial statements
"In view of the above, the closed period for the release of half-year results, which commenced on Monday, 01 June 2020 will continue to be in effect until the release of the Company's Half-year audited financial statements."
Recall that the last earnings report that was released by Stanbic IBTC Holdings Plc was for Q1 2020. The unaudited report showed that gross earnings stood at N61.4 billion as against N58.7 billion in Q1 2019, even though interest income for the period declined by 12% year on year to N27.5 billion. Meanwhile, profit for the period stood at N20.6 billion, an increase when compared to N19.2 billion in Q1 2019.
Stanbic IBTC Holdings' share price closed at N30.25 at the end of today's trading session on the Nigerian Stock Exchange. Year to date, the stock has declined by nearly -20%.