Court restrains  AIT from airing "Lion of Bourdillon" documentary
The High Court of Lagos State presided over by Honourable Justice Akinkugbe I.O. granted an injunction restraining DAAR COMMUNICATIONS[The owner of AIT] from broadcasting, transmitting or airing how-so-ever a documentary titled "The Lion of Bourdillon" pending the determination of "The Motion on Notice"
The application was moved by Chief Wole Olanipekun, SAN, the LEAD COUNSEL FOR ASIWAJU BOLA AHMED TINUBU[The Plaintiff/Applicant] in the defamation case against DAAR COMMUNICATIONS.
The court also adjourned the motion for INTERLOCUTORY INJUNCTION on the application of the defendant/respondent counsel to Friday, March 20, 2015 at 1pm.
The defendant/respondent, that is, DAAR COMMUNICATIONS[owners of AIT] was represented by Chief Mike Ozekhome, SAN.
Ecobank Transnational appoints Alain Nkontchou as new Chairman
"I am honoured to be appointed as Chairman of Ecobank Transnational Incorporated."
Ecobank Transnational Incorporated (ETI) has announced the appointment of Alain Nkontchou as its new Chairman of the board of directors.
Nkontchou, who is Camerounian by nationality, has been serving as an Independent Non-Executive Director of the pan-African banking group since 2015. A statement made available to the Nigerian Stock Exchange (NSE) confirmed that his latest appointment took effect on June 30, 2020.
The Camerounian is taking over from Nigeria's Emmanuel Ikazoboh, whose six-year tenure as Chairman of Ecobank's holding company ended last month, even as he just reached the retirement age of 70.  The company also noted that the new appointment is in tandem with its Articles of Association.
While reacting to his own appointment as Chairman, Alain Nkontchou said he is quite honoured and that he was looking forward to working with the rest of the board members.
"I am honoured to be appointed as Chairman of Ecobank Transnational Incorporated. Having served on its Board since 2015, I have seen Ecobank's resilience and its proud history, built on strong foundation to secure the Bank's future success. I look forward to working with the Board and Executive team as we continue our journey ahead and I know that we are well-placed to navigate through the current environment and set the standards in financial services for our customers across Africa. I would also like to express my thanks to my predecessor, Mr Emmanuel Ikazoboh, for his leadership of the Board and to wish him all the best for the future," he said.
Alain Nkontchou co-founded Enko Capital Management LLP, a London-based asset management company with Johannesburg office. He currently serves as the Managing Partner and of the firm which specialises in prospecting investment opportunities in Africa.
Prior to this time, ETI's newly-appointed Chairman was a Non-Executive Director at Laurent Perrier champagne between 1999 and 2009. He was also the Managing Director of Credit Suisse's Global Macro Trading from 1995 to 2008. He held a similar role at JP Morgan Chase & Co.
Meanwhile, from 1989 to 1994, Nkontchou worked with Chemical Bank first in Paris and then New York. At the bank, he rose through the ranks to become the Vice- President, Head of Trading, and Sales. Apparently, he is an accomplished business executive.
Alain Nkontchou obtained an MSc in Electrical Engineering from Supélec and P.M. Curie University, Paris, and another MSc in Finance and Accounting from ESCP (Ecole Supérieure de Commerce de Paris).
---
It should be noted that ETI's stock closed yesterday's trading session on the Nigerian Stock Exchange with a share price of N4.80. The share price gained by +1.05% to appreciate from its previous close of N4.75. Year to date, ETI's share price has declined by about 22%.
Nigeria's public debt is officially N29.83 trillion
Further disaggregation of Nigeria's total public debt showed that N9.99trn or 34.89% of the debt was external.
The total public debt stocks of the Federal Government of Nigeria, states within the Nigerian federation, and the Federal Capital Territory (FCT) jumped to N28.63 trillion as of Q1 2020. This is according to a report by the National Bureau of Statistics (NBS) which was released on Friday. 
A breakdown of the report showed that the total debt stock of the states as of 31 March 2020 is N4.1 trillion. Meanwhile, these states' total Internally Generated Revenue (IGR) for 2019 was N1.3 trillion. They also received N2.47 trillion from FAAC. 
Note that as always, Lagos State recorded the highest IGR at N398.7 billion. The state also received N117.8 billion in FAAC disbursements and has a total debt stock of N444.2 billion, thereby making up 10.8% of the total debt stock of the states. 
On the other hand, Yobe State recorded the lowest debt stock out of all the states with just N29.2 billion. This made up just 0.7% of the total debt stock of the states. Meanwhile, the state generated a total IGR of N8.4 billion in 2019. 
Part of the report by the NBS said: 
"Nigerian States and Federal Debt Stock data as at 31st March 2020 reflected that the country's total public debt portfolio stood at N28.63trn. Further disaggregation of Nigeria's total public debt showed that N9.99trn or 34.89% of the debt was external while N18.64trn or 65.11% of the debt was domestic. 
"Similarly, States and FCT domestic debt was put at N4.11trillion with Lagos state accounting for 10.8% of the total domestic debt stock while Yobe State has the least debt stock in this category with a contribution of 0.7%." 
Q1 2020 National Debt report published @ https://t.co/NOYYbReUP8 pic.twitter.com/r7V4xZ70Bt

— Dr Yemi Kale (@sgyemikale) July 10, 2020
Meanwhile, the FCT had total debt of N106.8 billion, making up 2.6% of the total debt stock of the states. The FCT also recorded an IGR of N74.5 billion in 2019 and received N71.9 billion in FAAC. 
The Federal Government's total domestic debt stock by Q1, 2020 was N14.5 trillion, with FGN bonds making up 72.5% of the total portfolio followed by treasury bills at 18.24%. 
The total public debt stock has risen by 4% since December 2019, as the previous figure stood at N27.4 trillion. 
---
You may download NBS' Nigerian Domestic and Foreign Debt report by clicking here.  
OPEC crude oil production drops to its lowest in nearly 30 years
Crude oil production of OPEC+ members for June reduced by almost 2 million barrels.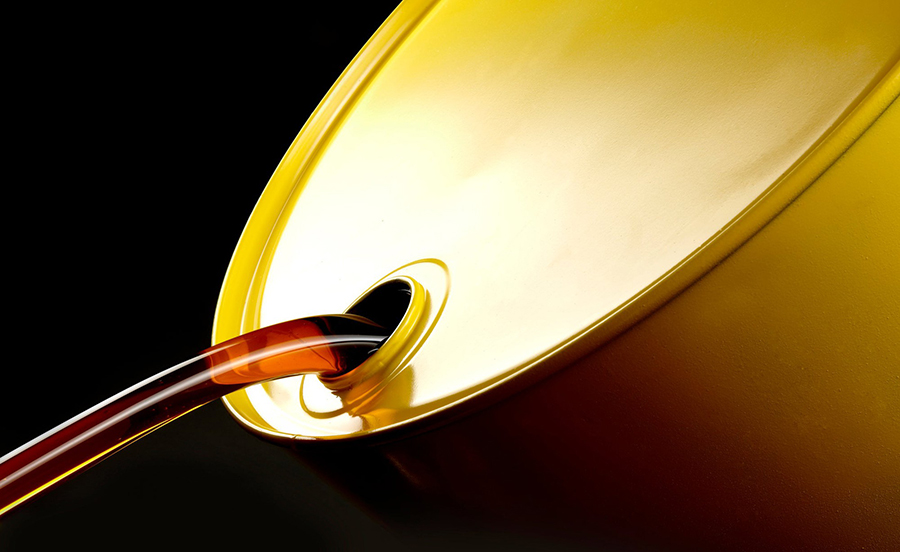 The over-performance by Saudi Arabia that has cut its crude oil production by 1 million barrels per day (more than mandated), has helped in reducing OPEC crude oil production to its lowest point in nearly 30 years, thus sending crude oil price soaring to about $42 support levels, and dampening growing concerns of COVID-19 resurgence.
In the month of July, a report from the International Energy Agency (IEA) showed a 108% compliance rate against 89% a month earlier.
Crude oil production of OPEC+ members for June reduced by almost 2 million barrels, compared to the month of May showing 33.4 million barrels per day. This agreement by major oil producers has helped in limiting oil production.
READ MORE: NNPC GMD says recent oil price surge is cosmetic, driven by sentiments
The report from International Energy Agency (IEA) said, "On the supply side, global oil production fell sharply in June to stand 13.7 million barrels per day below the April level. The compliance rate with the OPEC+ supply agreement was 108%."
Data from the report also shows that in the month of June, major oil producer, Russia fulfilled its quota for reducing oil production by 100%.
"This solid performance by the OPEC+ group has been supplemented by substantial market-driven cuts, mainly in the United States," the report added.
READ ALSO: Rising COVID-19 cases in world's biggest economy falter crude oil prices
Meanwhile, Edward Moya, senior market analyst at Oanda, in a note, said that Crude prices got a boost for the session, in part due to the "upbeat COVID-19 vaccine and treatment news" and a softer dollar, but U.S. benchmark prices remain "anchored below the $41 level and will likely struggle for any major moves" until after next week's OPEC+ Joint Ministerial Monitoring Committee meeting.
He added that, "The demand outlook risks warrant a discussion for OPEC+ to consider extending production cuts into August."