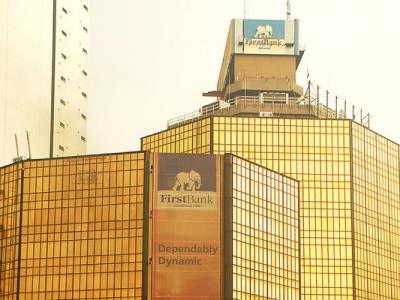 First Bank of Nigeria Limited has extended its African footprint with the completion of its acquisition of FBNBank DR Congo.
The bank was formerly registered as Banque Internationale de Credit (BIC).
FirstBank Nigeria disclosed this in a statement at the weekend. In 2011, FirstBank acquired 75 per cent equity interest in BIC and immediately reinforced it as one of the strongest banking institutions in the DRC.
Following the recent approval by Central Bank of Congo (BCC), the Banque Internationale de Credit has now become FBNBank DR Congo, a subsidiary of First Bank of Nigeria Limited.
Speaking on the development, the Group Managing Director/Chief Executive Officer, FirstBank, Bisi Onasanya, said: "The launch of FBNBank DR Congo fulfills one of the critical stages of our ambition to steadily broaden and build a more diverse footprint across Africa.
We are committed to developing a multi-local business model that broadens our geographic revenue base while providing enhanced service delivery to our new customers and equity participation to local investors.
On his part, the Managing Director, FBNBank DR Congo Cheikh-Tidiane N'Diaye noted that having built value for Nigeria over the last 120 years, FBNBank DR Congo was poised to do even more in the DR Congo financial markets.
FBNBank DR Congo will provide customers with a bouquet of banking solutions that make their financial lives less cumbersome and stressful whilst providing a delightful service experience
FBNBank has a history of leading the market with banking solutions that set the pace for other players in the financial landscape. The orientation of FBNBank towards co-creation means it is constantly listening and inputting feedback received from customers in development of products and services that are relevant.
BIC's most recent results shows gross earnings increased by 1.8% to N8.4 billion (2012: N8.2 billion), operating income rose by 1.7% to N6.0 billion (2012: N5.9 billion) while interest income rose by 33.7% to N3.8 billion (2012: N2.8 billion) and net interest income stood at N3.4 billion (2012: N2.5 billion). Profit before tax increased by 60.8% year on year to N1.4 billion. Total assets of N53.6 billion (2012: N46.1 billion) impacted by 19.6% increase in deposits, resulting in 16.2% increase in loans and advances to customers