How Honeywell intends to paydown its First Bank loans
Honeywell intends to repay its loans via a corporate bond issuance which it announced back on March 18th 2021.
Honeywell Nigeria Plc has been in the news lately over its indebtedness to First Bank Plc. The Central Bank issued a query to the bank last week asking that it recover the loans within 48 hours while also divesting from its equity interest in the company.
Honeywell in turn issued a press release claiming that its First Bank loans are being serviced and that it has paid down the loans by 30% over a two-year period.
"Honeywell Group has continued to meet all its obligations on its facilities with the Bank according to agreed terms and has reduced its exposure by nearly 30% in 2.5 years. The facilities were charged at market rates and the Bank continues to earn significant interest therefrom."
READ: DEAL: Honeywell initiates Commercial Paper to restructure debt profile
As of December 2020, Honeywell reported total loans of N59.4 billion out of which N23.5 billion are non-current loans and the balance N35.8 billion, current loans. The current loans are also designated for Import Finance Facilities.
In its full-year results for the period ended March 2020, Honeywell explained its N58.2 billion loans (at the time) were divided into term loans and overdrafts (N2.9 billion). The list of banks who have lent money to Honeywell includes First Bank, Fidelity Bank, Bank of Industry, and Polaris Bank. The totality of First Bank's loan to Honeywell was not reported explicitly in its annual or interim reports, however, it did disclose that the current portion of its loans to First Bank was about N13.5 billion including the overdraft facility of N2.9 billion.
READ: Honeywell seeks supreme court review over alleged N3.5 billion debt
How Honeywell intends to repay its FBN loan
Nairametrics gathers Honeywell intends to repay its loans via a corporate bond issuance which it announced back on March 18th 2021. In a press release, the company stated that its Board of Directors had approved "the initiation of a Commercial Paper Program and a Medium-Term Note Program for the purpose of refinancing/restructuring the Company's debt profile," which suggests this is how it plans to repay the loans.
Debt issuance will typically take 3 to 6 months to consummate which might put the company on a collision course with the central bank. The CBN in its letter to First Bank demanded that Honeywell repay its loans to First Bank within 48 hours (from April 26th) failing which it (CBN) would "take appropriate regulatory measures against the insider borrower and the bank" which means it could send AMCON to make a move on the company in order to recover the loans for depositors of the bank.
READ: Why CBN sacked board of First Bank
Despite the debacle, Nairametrics analysts expect an amicable solution to the disagreements over the next few days and weeks as tempers cool off. Honeywell will likely tap into the thriving bond market to raise enough funds to repay the loans.
While CBN pressures remain an immediate concern, its next challenge will be to convince potential bond buyers that it can generate enough cash flows to service the bonds in a timely manner. Honeywell generates an operating profit before finance cost of about N5.5 billion and generates around N4.8 billion in free cash flow according to details of its third-quarter results.
Guinness announces retirement of Chairman, appoints former Minister as replacement
Guinness Nigeria Plc has announced the appointment of Dr Omobola Johnson as the new Chairman of its board, with effect from July 1, 2021.
Guinness Nigeria Plc has announced the appointment of Dr. Omobola Johnson as the new Chairman of its board, with effect from July 1, 2021.
This follows the retirement of the current Chairman, Babatunde Savage, from the position, with effect from June 30, 2021.
The announcement is contained in a notice sent to the Nigerian Exchange Limited, investing public, and other stakeholders on May 4, 2021, and signed by the Company Secretary, Rotimi Odusola.
READ: Guinness, Int'l Brew, Nigerian Breweries spend N65.5 billion on key acquisitions in 2020
Johnson, who has over 30 years of experience from both the private and public sectors of the Nigerian economy, was a former Minister of Communications Technology and a former Country Managing Director in Accenture.
While commenting on her appointment, Johnson who has been serving on the board of Guinness, said, "Guinness Nigeria is an excellent company with tremendous value creation opportunities, and I believe the refreshed board and management team remain committed to maximizing shareholder value."
In his letter addressing the board in compliance with the applicable corporate governance regulation, Savage expressed his pleasure at the opportunity to have been a part of the Guinness story over the last four decades.
He thanked the board of Guinness Nigeria and Diageo UK for the opportunity to have served in several capacities, first as an employee who held various strategic senior roles, then as an Executive Director, and later as Chairman of the board, a role that he held for almost 12 years.
READ: Guinness Nigeria's market value surged by N23.8 billion in March 2021
He said, "After almost 40 amazing years, my journey with Guinness Nigeria is coming to an end. Guinness Nigeria is and will always be family to me."
NB Plc gains as profit-taking in Dangote Sugar, PZ weigh on consumer goods stocks
Profit-taking activities in the shares of Dangote Sugar, PZ Cussons, and Honeywell Flour mills pressured NGX CGI downward.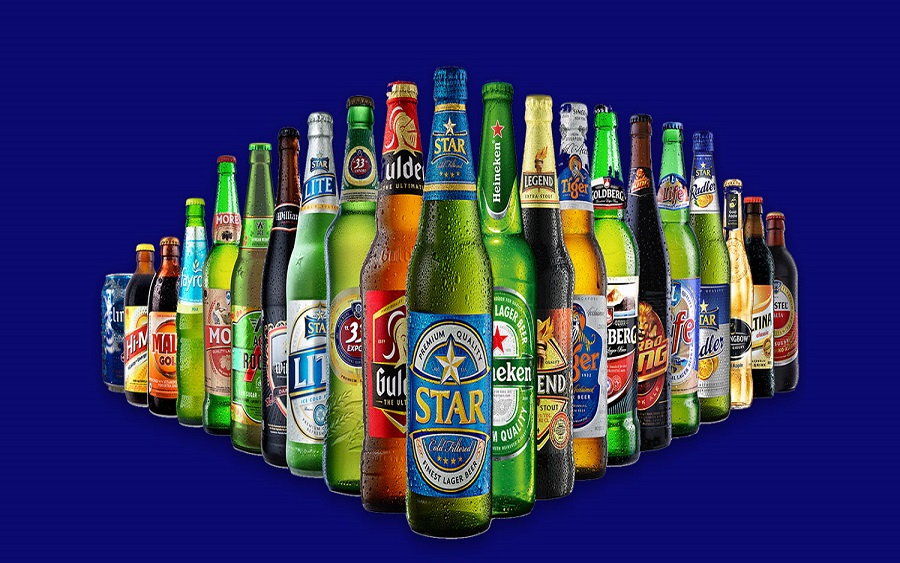 Shares of consumer goods companies listed on the Nigerian Stock Exchange (NGX) traded slightly lower today owing to profit-taking activities in the shares of Dangote Sugar, PZ Cussons, and Honeywell Flour mills.
The index failed to break even despite the gains in the shares of Nigerian breweries which added a total of about N6.4 billion market value to the total market capitalization of the NGX today.
Investors react to Nigerian Breweries 38.59% year-on-year growth in profit
Recall that Nigerian Breweries recently declared a 38.59% year-on-year growth in profit to N7.66 billion for the first quarter of 2021, up from the N5.53 billion profit it reported in the corresponding quarter of 2020.
Investors were quick to react to the release of Nigerian Breweries' Q1 2021 earnings report on Friday 23rd of April, and they sustained buying interest in the shares of the company today following the 2.2% gains in the brewer's shares on Friday.
The attendant effect of the sustained interest spiralled into a 1.96% increase in the share price of NB, with the shares of the brewery company increasing from N51.20 to N52.00.
Gains in Nigerian Breweries failed to push above losses in PZ, Honeywell, and Dangote Sugar
Despite these gains, The NGX consumer goods index declined marginally by 0.01% or -0.05 index points to close slightly lower at 558.40 index points, driven largely by the drop in the market value of PZ Cussons, Honeywell, and Dangote Sugar on the Nigerian Stock Exchange.
At the close of trade today, shares of PZ Cussons halted a four-day gaining streak, as shares of the consumer goods company lost 5 kobo to close lower today at N5.4 per share.
Shares of Honeywell Flour Mills and Dangote Sugar traded at N1.35 and N17.4 per share, lower than their respective open prices of N1.4 and N17.9 per share respectively.
The decline in their shares can be pegged on the profit-taking activities driven by the actions of bargain hunters and value investors who felt their target prices have been met.
These moves saw Honeywell shares decline by -3.57%, while the shares of Dangote Sugar declined by -2.79%.
What you should know
The Nigerian Stock Exchange All-share Index and market capitalization today appreciated by 0.04% to close higher at 39,318.52 and N20.577 trillion respectively, as companies start to release their first-quarter results.
Nairametrics | Company Earnings
Access our Live Feed portal for the latest company earnings as they drop.