Nigerian corporates spend N1 trillion on capital investment in 2020
The top three listed companies spent N571.4 billion, about half the amount disbursed as cash.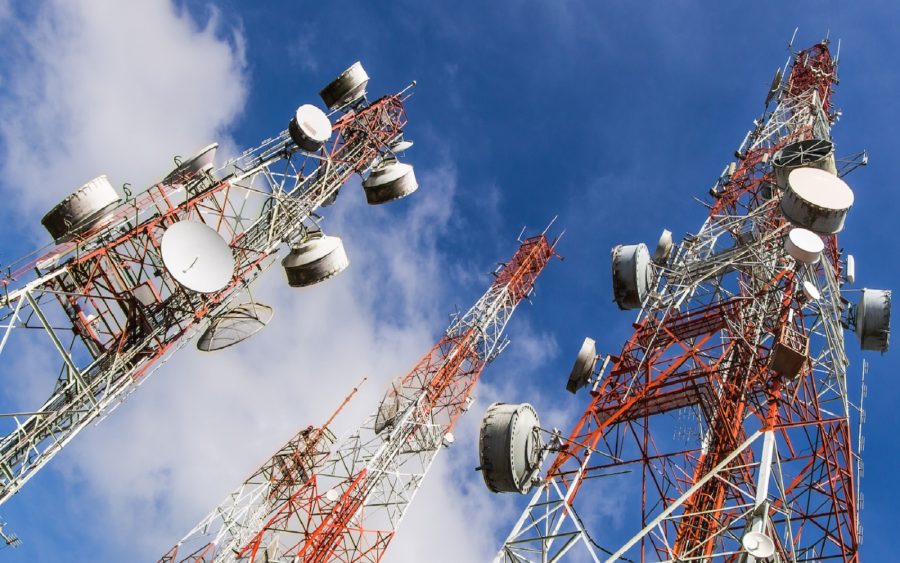 Corporate Nigeria invested an estimated N1 trillion on property, plants and equipment in the financial year ended December 2020. This represents a 3.4% increase year on year, as the elite companies spent a total amount of N1.06 trillion on capital investment in 2020.
The data was compiled by Nairalytics and sourced from the cash flow statements of thirty of the most capitalized companies on the Nigerian Stock Exchange.
For a year marked by Covid-19 induced lockdown, widespread insecurity, and social unrest, corporate Nigeria still invested more than they ever did since we started collating this data for about 5 years. In 2019 a total of N1.03 trillion was spent while N823.5 billion was invested in 2018.
Three listed companies spent N571.4 billion, about half the amount disbursed as cash
Three of Nigeria's largest listed organisations topped the list of major spenders doling out a combined N571.4 billion, about half the amount disbursed as cash.
MTN topped the list with about N214.9 billion in property, plant and expenditure expenses followed by cement giant Dangote Cement. Fierce rival, BUA Cement came third with about N146.1 billion.
On a sector basis, the manufacturing sector topped the list, as Nigeria's major cement players spent about 65% more on property, plant and equipment perhaps buttressing the fierce competition in the space.
Out of the N366 billion spent in 2020, Dangote Cement and BUA alone dished out N356.4 billion. Lafarge only invested N9.9 billion in 2020, by far the lowest of the three and much lower than the N22.3 billion spent in 2019.
BUA and Dangote Cement have been at loggerhead over the last few years as they struggle for market share across the country. But while nearly all of BUA's spending is in Nigeria alone, Dangote Cement also expends a significant amount of money in other parts of Africa.
The banking sector spent a total of N285.7 billion to expand capacity in 2020
Eleven Nigerian banks spent a sum of N287.7 billion to expand their operating infrastructure in 2020, 26.5% lower than what they jointly spent on property, plant and equipment in 2019, with Ecobank doling out a total N113.9 billion compared to N147.0 billion the bank spent in 2019.
UBA and GT bank spent N33.4 billion and N31.4 billion respectively on PPE in 2020, while Nigeria's largest lender by asset value, Access bank spent a total of N29.2 billion on capital investments in 2020, down from the N37.5 billion it spent in 2019.
Impact of these capital investments on capacity
The second-largest spender of the thirty most capitalized companies on the Nigerian Stock Exchange, Dangote Cement Plc, increased its capacity in Nigeria by 3 million MTPA, this move saw the Group's cement production and bagging capacity increase from 45.550 million MTPA in 2019, to 48.55 million MTPAin 2020.
In addition to this, Dangote Cement Plc completed and commissioned two export terminals, and a gas power plant in Tanzania.
The investment of BUA Cement Plc on key production capacities in previous periods especially 2020, looks set to produce some results as the cement manufacturer prepares to commission its second Kalambaina Cement Line of 3 million MTPA in Sokoto State in the third quarter of 2021.
When the cement line is commissioned it will add to the robust infrastructure of the cement tiger, and expand its installed capacity from 8 million MTPA to 11 million MTPA.
This in addition to the new cement plants in Sokoto, Edo, and Adamawa which will be constructed at the cost of $1.050billion and completed by the end of 2022, will expand the total installed cement production capacity of the company to 20 million MTPA.
MTN Nigeria, another big spender in 2020 also acquired an additional 10MHZ spectrum in the 800MHZ band from Intercellular Nigeria Limited.
This move came in shortly after the acquisition of Visafone, and the transfer of 800MHz spectrum to MTN Nigeria by the Nigerian Communications Commission.
Lagos says Lake rice will soon be back in the market
The Lagos State Commissioner for Agriculture blamed flooding and the COVID-19 pandemic for the disappearance of Lake rice from the market.
The Lagos State Government has said that Lake rice, which is a collaboration between the Lagos State and Kebbi State Governments, is still in existence and will soon be back in the market on a big scale.
This follows the sudden disappearance of the Lake rice due to the disruption caused by the Covid-19 pandemic and last year's devastating flooding, which wreaked havoc on rice plantations in Kebbi and other northern states.
This disclosure was made by the Lagos State Commissioner for Agriculture, Ms Abisola Olusanya, during a ministerial briefing to commemorate the second year in office of Governor Babajide Sanwo-Olu, admitting that 3 years of seamless record of providing the rice for Lagosians was broken last year, as the brand disappeared from the market.
What the Lagos State Commissioner for Agriculture is saying
Olusanya in her statement said, "It is not that Lake rice is missing to the extent that it will not surface again. Lake rice is still in existence. I think we need to go back to a lot of things that happened last year. Lake rice was available last year in January and February, COVID-19 hit us in March and subsequently, we had issues around flooding, particularly in Kebbi.
The impact of the flooding was grave on rice farms in the state. So, it is not so much about why it is not available, it is a function of why in the producing state there were so much issues of production and supply, for them to process and send to us," she said.
The commissioner further stated, "Kebbi is the number one producer of rice in Nigeria, so it only makes sense for Lagos to partner with the state to get processed rice.
But part of the agreement also is that if Lagos State is setting up its own rice mill, the agreement is going to shift from receiving processed rice to receiving paddy rice for us to process in our mill. So, it's not that the partnership has been terminated."
She announced that once the state mill in Imota, Ikorodu is completed, the state would have its own brand adding that the 32 Metric tonnes per hour capacity integrated rice mill under construction is the biggest in Nigeria and in West Africa and at full capacity is capable of producing approximately 2.4 million (50kg) bags of rice for the over 22 million people in the state and for Nigerians as a whole.
Olusanya said that the mill will further create employment of approximately 267,580 jobs in the state at different stages of the value chain, reduce the cost of rice locally, enhance food self-sufficiency and revenue generation in the state and the country at large, as well as, ensure a sustainable supply of wholesome rice at an affordable price to the people in Lagos and its environs.
What you should know
The Lagos-Kebbi Rice christened Lake rice stemmed from the collaboration between Lagos and Kebbi State Governments and was launched at the Lagos House, Ikeja, Lagos on December 21, 2016, by the former Lagos State Governor, Mr Akinwunmi Ambode and his Kebbi State counterpart, Alhaji Atiku Bagudu.
The partnership which culminated in the launch was not only designed to ensure food security but also to showcase Nigeria's ability to become a rice-producing nation. The partnership was also part of initiatives aimed at helping Lagos State succeed in its goal of achieving 40% food security and self-sufficiency status by the year 2023 in addition to being less dependent on other states for food production.
CBN, others move to stop rejection of Nigerian crops by other countries
CBN, government agencies and private firms have moved to stop the rejection of crops produced in Nigeria by other nations.
The Central Bank of Nigeria (CBN) in collaboration with the International Institute of Tropical Agriculture (IITA), government agencies and private firms have moved to stop the rejection of crops produced in Nigeria by other nations.
This follows the adoption of appropriate technologies for the reduction of aflatoxin in our crops, food, feeds and livestock which is expected to help achieve zero rejection of commodities exported from Nigeria.
This disclosure is contained in a communique issued at the end of a one-day workshop organised in Abuja by Harvest Field Industries Limited and IITA, aimed at sharing results of aflatoxin levels in maize sampled nationwide under the CBN Anchor Borrowers Programme 2020 Wet Season Project.
The workshop's theme was 'Scaling Solutions to Control Aflatoxin in Nigeria's Crop Value Chain: The test results under the CBN Anchor Borrowers Programme 2020 Wet Season Project.'
What the CBN, IITA, Others are saying
The communique partly reads, "Also, it (the workshop) is to prompt concerted efforts towards the adoption of appropriate technologies for the reduction of aflatoxin in our crops, food, feeds and livestock as required by global food quality standards.
"Reduced aflatoxin prevalence will contribute tremendously towards achieving zero rejection of our export commodities and ensure food safety in Nigeria."
Other participants at the workshop apart from CBN, IITA and Harvest Field, included the Federal Ministry of Agriculture and Rural Development, the National Agency for Food and Drug Administration and Control, and the Standards Organisation of Nigeria.
The list of participants in the workshop also includes the Federal Competition and Consumer Protection Commission, the Federal Ministry of Health, Value Seeds Limited, Maize Association of Nigeria, National Groundnut Producers Processors and Marketers Association of Nigeria, among others.
During the technical session, participants at the workshop recommended that the inter-ministerial committee on aflatoxin regulation and enforcement of food safety laws in Nigeria should be revived in addition to calls for the enactment of technical policy regulating the testing and enforcement of allowable aflatoxin limits in food and feed processing and distribution industries, among others.
What you should know
Aflatoxins are harmful toxins produced by certain fungi that are found on agricultural crops such as maize (corn), peanuts, cottonseed, and tree nuts. Their presence on some grains grown in Nigeria has prompted the rejection of these agro-products in the international market.
In a bid to diversify the economy and ensure food security in the country, the federal government through the CBN and other government agencies and ministries have introduced various policies and measures to increase productivity in the agricultural sector, which is arguably the largest employer of labour in the country.
Nairametrics | Company Earnings
Access our Live Feed portal for the latest company earnings as they drop.