Savyt launches, set to provide investors up to 15% on savings & investment
Savyt has been in beta and it has partnered with a licensed financial institution to provide its services in Nigeria.
In its quest to help Nigerians grow and preserve their wealth, Savyt (pronounced 'Save+It), a fintech start-up, has launched its savings offerings.
Savyt is a savings and investment platform leveraging technology to help Nigerians grow wealth by connecting them to high-yielding savings and investment opportunities.
With savings rate in Nigeria currently estimated at 23% according to the World Bank, and the country's 10-year average inflation rate standing at 12%, Nigerians are constantly in search of investment opportunities that can improve their returns and protect their portfolio from inflation and currency devaluation. Savyt aims to make this process easier.
Commenting on the launch, Muyiwa Babarinde, Savyt's head of marketing & growth highlighted how rising inflation continues to erode Nigerians' purchasing power and deplete savings.
 "Over the years, the persistent rise in inflation indicates that Nigerian savers and investors are not getting adequate returns for their investments on an inflation-adjusted basis, thereby reducing per capita wealth of the middle class wealth even with rising local currency income levels". " The Nigerian middle class is also simply not saving enough" he said. "At Savyt, we are focused on improving economic mobility through an improved national savings rate and finding better yielding investments for our subscribers. Savyt provides alternative savings & investment options where users can set personal goals, save towards them and earn up to 15%, per annum". 
"With our goal-focused 'target savings' and 'fixed investments' (Maintain, Accelerate & Elevate) plans, our users can improve the value of their portfolio. By providing Nigerians with investment products that help their capital appreciate, we can help unlock more value and ensure upward economic mobility", he added.
On Savyt, users can set up an account, create a savings plan with as low as N50 and enable recurring deposits through its 'Autosave' function, in a matter of minutes.
With Autosave, users can automatically save funds at a frequency they are comfortable with, either daily, weekly or monthly.
Customers funds are invested in low to medium risk financial instruments, transactions are processed by a PCI DSS complaint processor, and all deposits are held by our partner banks, and insured by Nigeria Deposit Insurance Commission (NDIC)
Savyt has been in beta and it has partnered with a licensed financial institution to provide its services in Nigeria.
The platform is currently available via web app, and you can kickstart a secure and profitable financial journey on www.savyt.com by setting up an account and creating a savings & investment plan.
CWG Plc gets ISO 27001 and ISO 22301 certifications
CWG also passed the ISO 9001 in Quality Management System recertification audit, which was issued by the SON.
The leading technology solutions provider in West Africa, CWG Plc, has been issued both the ISO 27001 in Information Security Management System and ISO 22301 in Business Continuity Management System certifications.
According to CWG's Head of Quality Assurance and Business Intelligence, Bunmi Adewunmi, 'In addition to receiving these certifications, CWG also passed the ISO 9001 in Quality Management System recertification audit, which was issued by the Standard Organization Nigeria (SON).
"We are thrilled that CWG Plc has been awarded the globally acclaimed and coveted ISO 27001 and ISO 22301 certifications in recognition of our dedication towards quality and commitment to the highest level of information and data security management systems," Adewunmi said in a statement.
The statement added that these certifications reflect CWG's efficiency and determination in providing impeccable services, which has established the ICT company in four African countries as a world-class brand.
While assuring that CWG Plc will continue to offer high-quality services using international standards the Pan-African ICT company believes that its enthusiasm for developing long-term initiatives is growing and performance at all levels improving too.
Both ISO 27001 and ISO 22301 certifications are internationally recognized standards that define a framework for how modern organizations should manage information and data, as well as the policies and procedures that govern information risk management processes.
The certificates were issued to CWG by Canadian based PECB MS, a global provider of audit and certification services that offer its expertise on multiple fields, including but not limited to Information Security, Quality Management, Business Continuity, Service Management, Health, Safety and Environmental Management. said after an annual surveillance audits, it found CWG Plc to be in accordance with the management system requirements in ISO 22301.
"We hereby certify that the management system of CWG Plc has been assessed and found to be in accordance with the management system requirements in ISO/IEC 27001 and ISO 22301," the certificates show.
The scope of the certifications includes Human Resources and General Services, Finance and Accounts, Treasury, Software Development, Internal IT Services, Procurement/Logistics, Internal Control, Corporate Development/Quality Assurance & Metrics, Business Development/Product Management, Data Center & DR Sites, Corporate Finance, Brand and Marketing Communications, Legal, ATM Support Operations.
UBA Business Series to equip SMEs with Performance Management Strategies for Organisational Growth
UBA has been assisting with essential tips to help businesses ensure that they stay afloat and remain thriving.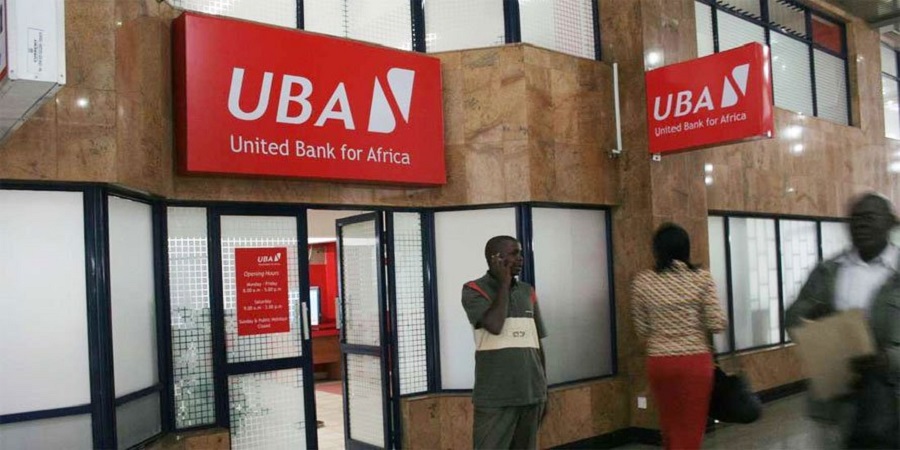 As part of its commitment to support the growth and sustainability of Micro, Small and Medium-scale Enterprises (MSME) in the continent, Pan African financial Institution, United Bank for Africa (UBA) Plc, is set to organise the next edition of its UBA Business Series.
The UBA Business Series which is a monthly event, is an MSME Workshop as well as a capacity-building initiative of the bank where business leaders and professionals share well-researched insights on best practices for running successful businesses, especially in the face of the difficult operating environment that dominates the African business landscape.
Through this initiative, UBA has been assisting with essential tips to help businesses re-examine their models and strategies and ensure that they stay afloat and remain thriving.
The topic for the next edition of the series is ' Managing Performance for Business Growth,' and it will be held on Wednesday, April 14, 2021, via Microsoft Teams. At this session, the Managing Director, Secure ID Limited, Mrs Kofo Akinkugbe, will be sharing useful tips and insights on the key strategies of performance management to boost business growth.
Akinkugbe is the founder of SecureID Nigeria, a MasterCard, VISA and Verve certified Smartcard Personalization Bureau and Digital Technology company. She currently serves as the Managing Director/CEO, Secure Card Manufacturing, – a Smartcard manufacturing plant producing high-security identity cards and documents for the Banking, Telecoms and Public sectors across Africa and beyond.
The capacity-building event is a virtual session which is open to all – including business owners and leaders – and will be held on Wednesday, April 14th, 2021, at 2pm WAT. Interested participants can register via http://bit.ly/UBASMEWorkshopMarch2021
UBA's Head, SME Banking, Sampson Aneke said of Akinkugbe, 'with her vast experience garnered over the years from various sectors, she will help business owners understand how performance management strategies can be effectively implemented to ensure business growth'.
He emphasised UBA's commitment and deep passion for small businesses, which according to him, remains the engine of any developing economy adding, "We know small businesses are the backbone of the economy in every country. In many climes, businesses with fewer than 100 employees account for 98.2% of all businesses. This no doubt captures the importance of SMEs to a thriving economy which is why UBA is committed to seeing them flourish."
Nairametrics | Company Earnings
Access our Live Feed portal for the latest company earnings as they drop.