DEAL: Rise Fund to invest $200 million in Airtel's mobile money business
Rise Fund's $200 million investments values AMC BV at $2.65 billion
Airtel Africa Plc, through a press release dated March 18, 2021, revealed Rise Fund's intention to invest $200 million in the company's mobile money business named 'Airtel Mobil Commerce BV ("AMC BV")'. AMC BV is currently wholly owned by the telecommunications giant. The business caters to a large addressable market in Africa, particularly those with limited access to banks and other financial institutions
Some of its services include mobile wallet deposits and withdrawals, merchant and commercial payments, benefits transfers, loans and savings, virtual credit cards, and international money transfers. Airtel's mobile money business presently operates in 14 different countries through partnership local banks. The company has applied for its own banking license and intends to consolidate all its mobile money operations to be owned and managed by AMC BV.
READ: Airtel's reduced PAT position doesn't tell the whole story
The transaction values AMC BV at $2.65 billion on a cash and free basis (Airtel Nigeria is valued at about N3.49 trillion or $8.3b). Rise Fund will be investing $200 million, while Airtel Africa holds the majority stake at the completion of the transaction.
Besides Rise Fund, Airtel is in talks with other potential investors to increase the minority stake in the business up to 25% of the issued share capital.
READ: Airtel Africa to sell its 4,500 tower assets to cut down $3.5 billion debts
Details of the $200 million investment
The $200 million investment will be done through Rise Fund's newly incorporated vehicle (TPG) and the purchase will be in 2 stages.
A sum of $150 million will first be transferred to AMC BV. At the completion of the transfer of sufficient mobile money operations and contracts into AMC BV (first close), the remaining $50 million will be invested at a second close upon further transfers. It is expected that the transaction will reach its first close in the next 3 to 4 months.
Airtel aims to explore the possibility of listing the mobile money business within four years of operation. In the event that the business is not listed within four years, Rise Fund's firm TPG would have the option to either sell its stake to Airtel Africa or acquire maximum shares in AMC BV such that the consideration does not exceed $400 million.
Proceeds from the transaction will be used to reduce the Airtel Group's debt and invest in network and sales infrastructure in the respective operating countries.
READ: Analysis: Airtel Nigeria is winning where it matters
Mobile Money Service Segment Performance in Q3 2020
Generated revenue of $110 million.
Achieved an EBITDA margin of 48.7% with an EBITDA of $54 million.
Revenue grew by 41.1% (constant currency) on the back of 29% growth in customer base to 21.5 million and 9.7% ARPU growth.
Transaction value grew to $12.8 billion (+53.0%).
In the statement, Airtel revealed its strategy to continue to drive sustainable long-term growth in Airtel Money with a focus on assured float availability, distribution expansion, and increased usage cases for its customers.
The company also stated that they have secured partnerships with Mastercard, Samsung, Asante, Standard Chartered Bank, MoneyGram, Mukuru, and WorldRemit to expand both the range and depth of the Airtel Money offerings and to further drive customer growth and penetration.
DEAL: Nigerian fintech API startup Okra raises $3.5million to expand its data infrastructure
The new investment fund will be used to expand Okra's data infrastructure across Nigeria and execute an imminent pan-African expansion.
Okra, Nigeria's fintech API startup announced that it has closed $3.5 million in a seed round.
This funding round was led by U.S.-based Susa Ventures. Other investors include TLcom Capital (the sole investor from its $1 million pre-seed round in 2020); Accenture Ventures; Angel investors like Rob Solomon, Chairman at GoFundMe and a former partner at Accel; Arpan Shah, founding engineer and ex-head of data platforms and data products at Robinhood; and Hongxia Zhong, founding engineer and ex-senior engineering manager at Robinhood.
The API company has raised a total of $4.5 million in two funding rounds.
Founded in 2019 by Fara Ashiru Jituboh and David Peterside, Okra's API empowers companies and developers to build products with seamless access to inclusive financial data and secure payments.
Okra has also analyzed more than 20 million transactions; last month, it analyzed 27.5% of this figure at over 5.5 million transaction lines.
The company also claims to onboard new clients in 24 hours or less while supporting them through the use of cases specific to their product.
Okra is connected to every bank in Nigeria with several connection methods to choose from. Some companies using Okra's API include Renmoney, Carbon, Autochek, Access bank and Interswitch.
This new investment fund will be used to expand its data infrastructure across Nigeria and execute an imminent pan-African expansion to Kenya and South Africa.
What they are saying
Seth Berman, General Partner at Susa, said "We're thrilled to partner with Okra as they enable developers across the African continent to transform digital financial services. We're blown away by the quality of Okra's team, pace of development and the excitement from the customers building on their API."
Tom Lounibos, President and Managing Director at Accenture Ventures, said the reason behind the investment stems from partnering with Okra to bring open finance to Africa, the calibre of founders and their technology.
Omobola Johnson, Senior Partner at TLcom Capital, said her firm had been consistently impressed with the quality of the Okra team.
"Fara's technical depth and expertise, which when combined with the entrepreneurial acumen she and David bring to the company, leaves us confident that they are building Africa's most stable and robust API infrastructure. TLcom is delighted to continue partnering with Okra."
Fara Ashiru Jituboh CEO of Okra said "We build the tools that businesses need to achieve full digital transformation and we are excited to be welcoming some highly strategic global investors as we scale our Open Finance-as-a-Service operations. The opportunities to collaborate and grow together are significant and we are now in a strong position to continue to build and scale in the African, and global API space."
Access Bank moves to acquire BancABC Botswana
The Nigerian bank would buy just over 78% of BancABC Botswana for an undisclosed cash amount of about 1.13 times the book value plus a two-year deferred payment.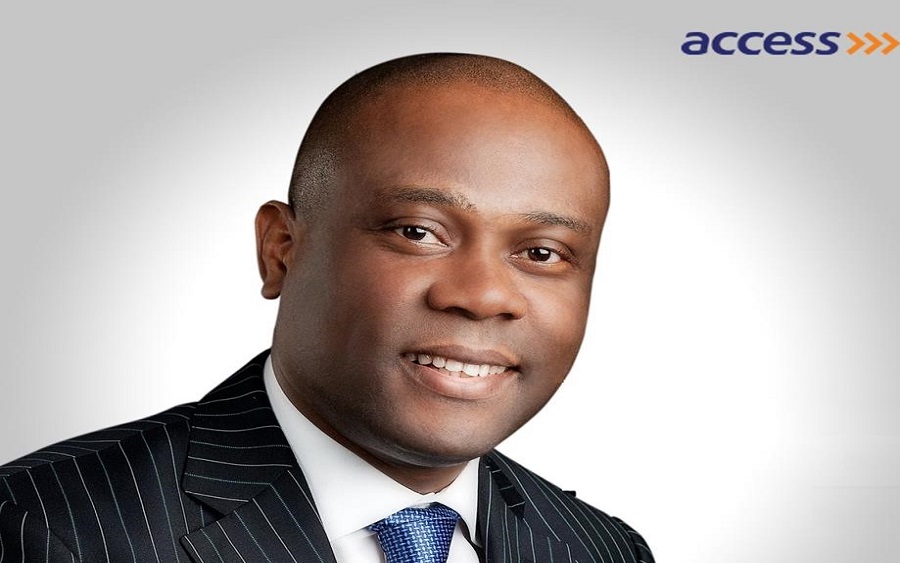 According to a memo published today, Access Bank, Nigeria's largest lender, has agreed to buy a majority stake in African Banking Corporation of Botswana for cash, only a month after buying a South African bank.
Stagflation and dollar shortages in Nigeria have frustrated industries and shrunk the lending sector, prompting Access Bank to extend across the African continent. Atlas Mara said in a statement on Monday that the Nigerian bank would buy just over 78% of BancABC Botswana for an undisclosed cash amount of about 1.13 times the book value plus a two-year deferred payment.
Access Bank now has a presence in ten African countries thanks to the agreement with ABC Holdings, a local subsidiary of Atlas Mara, a London-listed company. It should be completed by the end of the second quarter.
Herbert Wigwe, the Chief Executive Officer of Access Group, told the public that the company is focused on growth. "We remain committed to a focused and deliberate expansion strategy in Africa, which we believe will generate solid, long-term returns," the bank said.
According to Access Bank, BancABC is Botswana's fifth-largest bank, with a strong retail loan portfolio and plans to expand into corporate and small-to-medium-sized business lending. Nigerian lenders have been looking for new ways to increase profits in the face of slowing domestic inflation, falling government bond yields, and an increase in restructured loans as a result of the COVID-19 pandemic.
In March, Access Bank paid $60 million for a majority stake in South Africa's Grobank, making it the first Nigerian bank to enter the country. It has also recently signed agreements in Zambia and Mozambique. Access Bank is restructuring into a holding firm to drive its international growth with more than $16 billion in reserves and an emphasis on corporate and retail banking.