#FuelPriceHike: IPMAN asks members to sell at N175
IPMAN has directed members in the Southeast to revert to the old price of N170-N175.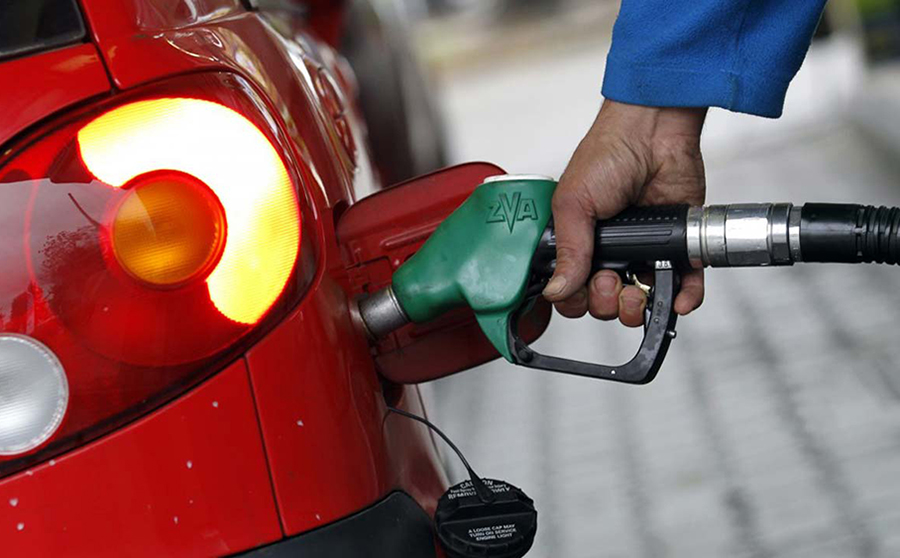 The Independent Petroleum Marketers Association of Nigeria (IPMAN) has ordered its members to sell fuel between the range of N170-N175 in the South East region.
This was disclosed by Mr Chinedu Anyaso, Chairman of IPMAN Enugu Community Depot in charge of Anambra, Ebonyi and Enugu States, in an interview in Awka on Friday.
Marketers in the South East said the increase in the price of fuel was due to the confusion on Friday between NNPC and PPRA, as reports suggest some depots already started selling at N212
READ: Another reason why oil price will keep rising
"There is confusion and uncertainty in the system now, the problem is that we are not sure that the increment has ended.
"Curiously, they say the sector is deregulated why would they be determining price for us," a marketer told NAN.
IPMAN says the price uncertainty caused marketers to increase the prices on Friday but says members are reverting to the older prices. He said no member had reason to sell above the N170-N175 range and directed them to revert immediately in the interest of the public.
READ: #FuelPriceHike: IPMAN urges FG to deregulate industry
"There was uncertainty on price of the product this morning (Friday) which made some of our members to increase their rates, but I can confirm to you that the increase had been reversed by PPRA," Mr Anyaso said.
"So, we have directed out members to revert and respect the old rate pending further development, but I must add that some of my members bought at high price already," he added.
In case you missed it: Nairametrics reported that the Nigerian National Petroleum Corporation (NNPC) insisted that the ex-depot price of Premium Motor Spirit (PMS), popularly known as Petrol, will not be increased in March.
Sanwo-Olu says Lagos rail projects will cost over N100 billion
The physical construction of phase 1 has moved from about 55% completion to about 93% completion.
The Lagos State Governor, Babajide Sanwo-Olu, has said that the rail line projects being constructed by the state government will cost more than ₦100 billion.
This is as the Governor revealed that his predecessor, Akinwunmi Ambode, did not fund the project.
This disclosure was made by the Governor while appearing on a Channels Television programme, Sunday Politics, in Lagos on Sunday. He said that since his administration came in, the physical construction of phase 1 has moved from about 55% completion to about 93% completion.
What the Governor of Lagos State is saying
Sanwo-Olu said, "I don't criticize my predecessor, but indeed for whatever planning and for whatever reasons, he never funded it. So when we came in the last two years, the contractor has since significantly moved from about 55 per cent; now we are about 93, 94 per cent in terms of the physical construction of phase 1."
On the question about the cost of the rail projects being constructed by the state government, the governor said, "It's a lot of money. It is well over N100 billion to be honest with you. It is largely government funding but you know we have to use what is called creative financing.''
The disclosure by Sanwo-Olu is coming 3 days after he flagged off the 'red line' rail project which, when completed, has the capacity to commute at least one million persons daily.
During the ground-breaking ceremony for the construction, the governor explained that the 37-km Rail Mass Transit will traverse from Agbado to Marina, noting that it would become operational by the last quarter of 2022.
"Since efficient transportation is the backbone of any economy, we are happy to be committing this investment in our transport infrastructure, so that our people can meet their daily targets and aspirations.
This all-important transport project we are all gathered to witness today represents a major step in this direction," the governor said during the event held at the proposed site of the Ikeja Train Station.
NOVA Merchant Bank's growth trajectory continues as it declares N3.52bn profit
The Bank declared a profit after tax of N3.49bn in 2020 compared to N1.65bn in 2019 which represents a 112% increase.
NOVA Merchant Bank Limited has released its audited results for the financial year ended December 31st 2020, recording impressive growth across its major financial lines.
The Bank declared a profit after tax of N3.49bn in 2020 compared to N1.65bn in 2019 which represents a 112% increase. All the key financial parameters recorded major improvement over the prior year performance; Gross Earnings showed a quantum leap of 130% growth over 2019 and Profit Before Tax at N3.52bn recorded a 135% growth over the 2019 figure of N1.5bn. On a similar note, the Bank recorded a decline in the Cost to Income Ratio from 55% in 2019 to 44% in 2020.
Customer deposits stood at N89.6bn in 2020 compared to N40.5bn in 2019 while loans to customers grew by 71% to N50bn in 2020 compared to N29.3bn in 2019.
The Managing Director and Chief Executive Officer, Mr Nath Ude, said, "Our full year 2020 performance is especially gratifying as we achieved such growth amidst the unprecedented nature of the COVID-19 pandemic and resulting macro-economic headwinds."
"In 2021, we will continue to build on our strong foundation to significantly scale the business by focussing on exceeding the expectations of our customers through innovative financial solutions while expecting our non-bank subsidiaries to start contributing effectively to the group in line with our strategic intent," Ude further stated.
The Chairman, Mr Phillips Oduoza stated, "I am particularly delighted to see how the Bank has maintained its growth trajectory and improve its efficiency during such a challenging period.
Oduoza added, "The Bank is well-positioned to benefit from the expected upsurge in economic activity and profit from the emerging opportunities this presents as the global economy emerges from the impact of the COVID-19 crisis."
NOVA Merchant Bank offers an integrated suite of financial solutions covering Wholesale Banking, Investment Banking, Asset Management, Wealth Management, Trade Services, Transaction Banking, Cash Management and Digital Banking.
Nairametrics | Company Earnings
Access our Live Feed portal for the latest company earnings as they drop.