CBN's Naira4Dollar Scheme may have been copied from Bangladesh
Bangladeshis launched a similar cash incentive for forex remitted into their country by the Diaspora.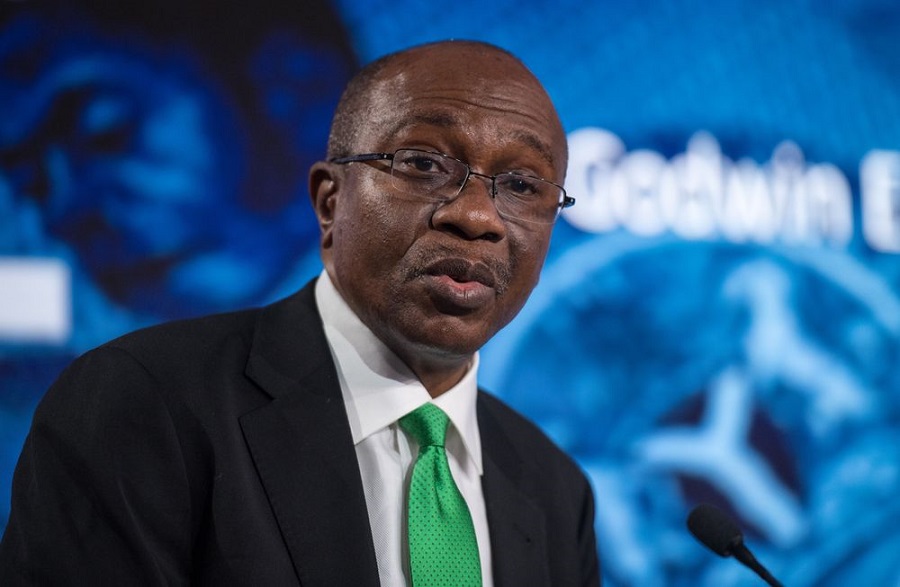 It appears Nigeria's CBN may have copied its new Naira4Dollar scheme idea from South Asian country Bangladesh who have been running a similar policy since 2019.
According to our reports, the Bangladesh government offers its citizens a 2% cash incentive on money remitted by its citizens in the diaspora. They claim this is geared towards curbing "overbearing costs of increased expenses in sending remittances and to encourage bringing in remittance through legitimate channel."
This sounds very much like what Nigeria's central bank is trying to do.
"In an effort to reduce the cost burden of remitting funds to Nigeria by working Nigerians in the Diaspora, the #CBN has introduced a rebate of N5 for every $1 of fund remitted to Nigeria, through IMTOs licensed by the CBN. The Scheme will take effect on the 8th of March 2021. We believe this new measure will help to make the process of sending remittance through formal bank channels cheaper and more convenient for Nigerians in the diaspora" CBN
READ: Total credit to the economy rose to N19.54trillion – CBN Governor
How the Bangladesh Model works
Beneficiaries will receive a direct 2% incentive for transfers of up to USD 1500 without any verification. However, for amounts exceeding USD 1500, they will have to show valid supporting documents; to prevent the misuse of money.
If you are a Bangladeshi national sending money back home, the government will add 2% to your transfer – the incentive is 2% of the sent value and will be paid in BDT.
For higher values, beneficiaries will need to show the remitter's passport, an appointment letter from the employer, and a certification from the Bureau of Manpower, Employment, and Training (BMET). In the case of businesspersons remitting amounts exceeding USD 1500, their beneficiaries need to produce a copy of the business license.
If beneficiaries fail to submit the required documents instantly they are given a period of five days to submit the documents, after which the beneficiary will be entitled to receive the cash incentive.
If remitters or beneficiaries are found violating these rules, they will not qualify to receive any incentives in the future.
Source: XpressMoney  Also read this article on WorldRemit to get how it works.
READ: Bangladesh calls for collaboration with Nigeria on textile  
Nigeria's CBN is yet to publish guidelines explaining how its own policy will be governed and if there are any terms and conditions as detailed by Bangladeshis. However, Nairametrics understands the N5 will be paid in cash to beneficiaries of the remittance or credited to their bank account.
Has it worked for Bangladesh?
In a report credited to New China News Agency, the Bangladesh Bank statistics claimes Bangladeshis in the diaspora remitted $16.69 billion in the first 8 months of its fiscal year (July 2020 – June 2021) a 33% increase year on year.
Bangladesh had received $12.5 billion in the first 8 months of the fiscal year July 2019-June 2020).
The report also cited Bangladesh Bank (BB) statistics data which revealed the remittance in February alone stood at 1.78 billion U.S. dollars up 22% when compared to the year before.
This amount is up by over 22 percent from 1.45 billion U.S. dollars received in the same month of the 2019-20 fiscal year.
Bangladesh's remittances hit an all-time high of 18.20 billion U.S. dollars in the last 2019-20 fiscal year.
The report also claims remittance has been steadily rising since the announcement of a 2.0-percent incentive on remittance receipts in June 2019 to encourage the expatriate Bangladeshis to send home more money through formal channels.
READ: Why external reserves is falling despite a rise in oil prices
Bottom Line
There is absolutely nothing wrong with copying what has worked anywhere else especially if it is for the greater good. However, it is unclear if Bangladesh's challenges with the exchange rate are similar to ours.
For example, Nigeria has a thriving black market for trading currencies that have better price discovery when compared to the official market. Whether this policy will work will depend on how lucrative Nigerians in the diaspora find the incentive.
Naira falls against US dollar as CBN extends Naira4dollar scheme indefinitely
The exchange rate between the naira and the US dollar, closed at N411/$1 at the I&E Window.
Thursday, 6th May 2021: The exchange rate between the naira and the US dollar, closed at N411/$1 at the Importers and Exporters window, where forex is traded officially.
Naira fell against the US dollar to close at N411 to a dollar on Thursday, 6th May 2021, representing a 50 kobo decline when compared to N410.5/$1 that was recorded on Wednesday, 5th May 2021.
Meanwhile, the naira maintained stability at the parallel market as it closed at N485/$1, while Nigeria's external reserve plunged $28.94 million to close at $34.76 billion on Wednesday, 5th May 2021.
Also, the apex bank issued an indefinite extension to its Naira4dollar scheme for foreign remittances, which was introduced some months ago. This is aimed at sustaining the country's foreign exchange market liquidity.
READ: Naira gains at NAFEX window as dollar supply improves by 305%
Trading at the official NAFEX window
The naira depreciated against the US dollar at the Investors and Exporters window on Thursday to close at N411/$1, representing a 50 kobo decline when compared to the N410.5/$1 that was recorded on Wednesday.
The opening indicative rate closed at N410.37 to a dollar on Thursday, 6th May 2021, representing a 12 kobo depreciation when compared to the N410.25/$1 recorded on Wednesday.
Also, an exchange rate of N420.9 to a dollar was the highest rate recorded during intra-day trading before it settled at N411/$1. It, however, sold for as low as N400/$1 during intra-day trading.
Forex turnover at the Investor and Exporters (I&E) window declined by 38.4% on Thursday, 6th May 2021.
A cursory look at the data tracked by Nairametrics from FMDQ showed that forex turnover decreased from $172.52 million recorded on Wednesday, 5th May 2021 to $106.34 million on Thursday, 6th May 2021.
READ: Exchange rate depreciates at NAFEX window as Bitcoin slumps by over 5%
Cryptocurrency watch
Bitcoin, the world's most popular cryptocurrency, slumped by 2% on Thursday to trade at $56,358.03.
As of 11:31 pm on Thursday, the highly valued cryptocurrency asset witnessed a decline despite soaring as high as 5.5% on Wednesday.
However, Ethereum recorded a marginal growth of 0.07% to close at $3,530.75, capitalising on the 9.1% gain recorded in the previous day.
The total crypto market capitalisation depreciated by 0.53% to close at $2.33 trillion on Thursday.
Meanwhile, payments giant, Visa and financial services provider TALA have partnered to boost cryptocurrency adoption in emerging markets.
This partnership is aimed at easing the process of converting, storing and using cryptocurrencies by the underbanked consumers.
READ: Naira depreciates as dollar sales top $100m a day at I&E window
Crude oil price stalls
Crude oil prices witnessed a bearish trading session on Thursday, 6th May 2021 as the oil price rally stalled due to the worsening covid-19 crisis in India.
Brent Crude dipped by 0.97% on Thursday to close at $68.29 compared to its closing price of $68.96 recorded at Wednesday's trading session.
The decline in oil prices, which cut short the rally to $70 a barrel was due to a fresh record of new daily coronavirus cases reported by the third-largest importer of oil in the world.
Also, according to energy analytics firm OilX, China's crude oil imports fell by 11% in April 2021 to stand at 10.41 million barrels per day.
External reserve
Nigeria's external reserve plunged for the 12th consecutive day on Wednesday, 5th May 2021 as it dipped $28.91 million to close at $34.76 billion.
The nation's foreign reserve declined from $34.79 billion recorded as of Tuesday, 4th May 2021 to $34.76 billion on Wednesday, representing a 0.28% decline.
Nigeria's foreign reserve has dipped $497.36 million since 16th April 2021 to date.
Nigeria will hope to boosts its foreign reserve position as oil prices continue to rally high and the CBN intensified effort to encourage dollar remittances into the country.
How rise in oil prices will impact exchange rate
Oil prices are currently inching closer to $70 per barrel as the positive outlook of a return to global economic recovery swells investor sentiments.
Nigeria, Africa's top oil producer and home to the second-largest reserves on the continent, is expected to benefit from the rise in oil prices in many ways.
Oil prices are currently inching closer to $70 per barrel as the positive outlook of a return to global economic recovery swells investor sentiments.
Historically, there has been a strong positive correlation between crude oil prices and the performance of the Nigerian economy. For example, when oil prices plummeted due to the COVID-19 outbreak and the implementation of lockdown protocols in 2020, the Nigerian government scaled down the budget to align better with the drop in crude oil price.
Now that there is a surge in oil price, we should expect that there would be an increase in government revenue translating to a stirring-up of aggregate demand.
READ: Nigeria records highest trade deficit since 1981
Why oil price is rising
The OPEC+ output restrains, despite the strong recovery of oil consumption, continues to give formidable fitting to bullish sentiments about soaring oil prices.
Oil prices are rising as optimism about a strong rebound in fuel demand in developed countries overshadows concerns of full lockdown to curb covid-19 in India.
Oil (BRENT) has seen a 34.3% increase Year to Date with the oil price at $69.34 showing an increase of +1.15% as of the time of writing this article.
What it means for the exchange rate
Perhaps the greatest benefit of the recent oil price rise is exchange rate stability. Since the crash in oil prices began in late 2019, Nigeria's official currency has faced a barrage of sell pressure as local and foreign investors increase demand for the dollar.
This forced the central bank to curtain demand, implementing various forms of capital controls across the economy. With oil prices on the rise, Nigerians can begin to expect the following:
An increase in government revenue, which also means higher dollar earnings and thus increased FX reserves. Nigeria's FX reserve reportedly stands at $34.7 billion as of Tuesday, May 4th, 2021. Soaring oil prices strengthen the exchange rate and promote economic growth. This effect trickles down to higher reserves held by the CBN meant for stabilization of the currency.
Higher oil prices could also mean a more stable economy thus propelling economic growth. This, in turn, attracts foreign investor dollars or at least retains what we already have and reduces the pressure on demand.
Nigerians have intensified diversifying their currency holdings, keeping less of naira and holding more dollars as they hedge against depreciation. This has kept the pressure on the exchange rate over the last one and a half years. This trend could reverse if oil prices continue their steady rise.
READ: Dangote: Cement price from our factories is between N2,450 and N2,510 per bag, VAT inclusive
The implication? The parallel market exchange rate might appreciate closer to the NAFEX rate if this trend continues.
Hence, it is safe to presume that as the world resume business and travel activities, the demand for Black Gold will continue to increase, and with supply held steady by OPEC+ we can speculate that this is enough catalyst to relieve the pressure of FX demand and increase our foreign reserves thereby propelling growth.
However, the inclusivity of this growth may still be in question.
Nairametrics | Company Earnings
Access our Live Feed portal for the latest company earnings as they drop.