These are the top stockbrokers in Nigeria – February 2021
The top 10 stockbroking firms on the Nigeria Stock Exchange have traded stocks valued at N126.74 billion in the month of February 2021.
The All-share Index of the Nigerian Stock Exchange (NSE) dipped by 6.16% in February 2021, a major drawback on the 5.32% gain recorded in the previous month to bring the year-to-date loss to 1.17%.
While they may not be Wolf of Wall Street, the top 10 stockbroking firms on the Nigeria Stock Exchange have been doing big businesses, and have traded stocks valued at N126.74 billion in the month of February 2021, accounting for 58.43% of the total value of shares traded.
This is contained in the Broker Performance Report for the month of February 2021.
A cursory look at the data shows that the February 2021 figure represents a 12.32% increase when compared to N112.84 billion recorded in January 2021 and 19.27% increase compared to N106.27 billion recorded in the corresponding period of 2020.
Stockbrokers by value
Stanbic IBTC Stockbrokers is top on the list with trades worth N24.28 billion, representing 11.19% of the total value of traded stocks in The Exchange. It is worth noting that Stanbic IBTC also maintained the top spot in the 2020 ranking and also in the previous month.
Absa Securities Nigeria Limited followed closely with trade-in stocks worth N23.64 billion, accounting for 10.9% of the total value. Absa Securities climbed by position from third recorded in January 2021.
Cardinalstone Securities Limited stands third on the list with trades on stocks worth N18.98 billion representing 8.75% of the total trades. A step down from the second position held in the previous month.
EFG Hermes Nigeria Limited followed with trades valued at N14.15 billion. This represents 6.52% of the total value of shares traded on the floor of The Exchange.
Rencap Securities (NIG) Limited with a total value of N9.88 billion traded in stocks, accounted for 4.56% of the total recorded in the month of February.
Others on the list include; Meristem Stockbroker (N9.25 billion), RMB Nigeria Stockbrokers (N8.89 billion), Apel Asset Limited (N6.26 billion), Imperial Asset Managers (N6.11 billion), and Cordros Securities Limited (N5.29 billion).
Notably, the top 5 firms in the month of January, did well to retain the top spot in the month under review.
Stockbrokers by volume of shares
Cardinalstone Securities Limited topped the list in terms of volume of shares traded in February 2021, having recorded trades in 2.02 billion units of shares, hereby accounting for 11.33% of the total shares traded.
Atlass Portfolios Limited followed closely with trades in 1.83 billion units of shares. This represents 10.24% of the total volume traded in the month under review.
Meristem Stockbrokers Limited traded in 1.24 billion units of shares to stand in the third position. This accounts for 6.93% of the total volume of shares trades in the Nigerian Stock Exchange in February 2021.
Morgan Capital Securities recorded total trades of 1.03 billion unit of shares, which represents 5.79% of the total trades.
Stanbic IBTC Stockbrokers traded in 859.62 million unit of shares in the month of February 2021, representing 4.77% of the total traded volume.
Others on the list include; Greenwich Trust (740.2 million), EFG Hermes (471.05 million), Rencap Securities (364.02 million), Apel Asset (344.13 million), and CSL Stockbrokers (300.49 million).
Read Also: Top 10 Stockbroking firms trade shares worth N138.1 billion in January 
What you should know
The All-share index dipped by 6.16% to close at 39,799.89 index points as of 26th February 2021 from 42,412.66 points recorded in the previous month.
Of all the sub-indices captured by the Nigerian Stock Exchange, only two of them recorded positive growth in the month of February. NSE Growth index (+9.33%) and NSE Oil & Gas Index (+4.36%).
Meanwhile, the equities market capitalisation currently stands at N20.78 trillion as of 2nd March 2021, while the total bourse capitalisation stands at N38.15 trillion.
Banks earn N216 billion in E-banking income amidst threat from challenger banks
Nigerian banks raked in a sum of N216.52 billion from their e-business earnings in the year 2020.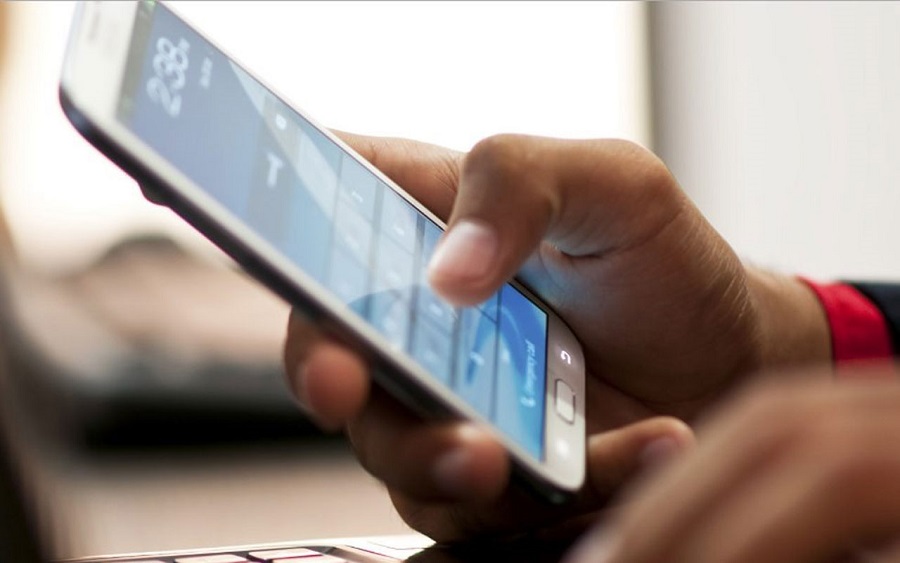 Nigerian banks raked in a sum of N216.52 billion from their e-business earnings in the year 2020 as tier-1 banks popularly known as FUGAZ (First Bank, UBA, Access Bank, GT Bank, and Zenith Bank) topped the list of highest earners. 
Income from digital channels is also classified as electronic business or banking income by the majority of commercial banks. Nairametrics gathered this research from the audited financial statements of 12 of the leading banks in the country. The same banks reported N217 billion in income from digital channels in 2019 dipping marginally by 0.24%.
Banks attribute the reason for the drop in 2020 compared to 2019 to the revision of fees and charges for electronic transfers by the central bank in early 2020.
On January 1st, 2020, the CBN ushered in a new regime for bank charges. While these mostly affected things like card maintenance fees, charge for hardware tokens it also affected the amount that can be paid for electronic transfers.
For example, a graduated fee scale for electronic transfers replaced the current flat fee of N50 such that transfers below N10,000 now attract a maximum charge of N10; and transfers above N50,000, N50.
USSD fees also got a cut a few months later announcing that customers will pay a flat fee of N6.98 per transaction every time they use USSD services with effect from Tuesday, March 16, 2021.
The Covid-19 pandemic also played a major role in bank performance as it affected the expansion of the digital rollout plans earlier on in the year. However, the pandemic will swing in their favour as Nigerians increasingly relied on mobile banking for transactions while avoiding banking halls for fear of contracting Covid-19.
READ: EXCLUSIVE: Best performing banks in Nigeria judging by the numbers
Banks and Digital Channels
Banks in Nigeria have increasingly resorted to generating income from digital channels such as their mobile applications, USSD channels, and online banking targeting Nigerians from all works of life. Efforts at increasing revenue from digital channels have been supported heavily by the Central Bank through initiatives such as BVN, POS, and other banking policies driving financial inclusion.
While the apex bank's policy was aimed at reducing the number of unbanked in the country, banks have seized on the opportunity to offer a wide range of services that have increasingly provided an alternative source of income. According to NIBSS, the total value of electronic transfers for 2020 topped N158 trillion in 2020 a 50% growth when compared to 2019. Transaction volume also rose to 2 billion up 77% when compared to 2019.
READ: Zenith Bank spends N20 billion on IT in 2020, up 122%
Rise of Challenger Banks
Banks will face stiffer competition in 2021 as Challenger Banks such as Kuda Bank and V-Bank are more capitalized having attracted significant funding in recent months. These banks offer zero fees as an attractive selling point which they hope will sway customers from the big commercial banks who have long started monetizing their platforms.
Challenger Banks typically earn money from other sources such as providing bespoke services wrapped around savings and investments with their customers. Thus, rather than rely on digital revenues earned from fees and charges per transaction, they earn by actually engaging in the business of banking, lending depositors funds, and investing their free float.
READ: Highest paid Nigerian bank MD/CEOs of 2020
Here are the top earners in 2020:
Apart from Access Bank, UBA, and FBNH, all the other banks posted year-on-year declines. For example, Zenith Bank and GTB recorded a 36% and 25% drop respectively.
However, Access Bank and UBA both recorded an increase of 56% and 14% respectively topping N56 billion and N44.2 billion respectively. Access Bank is now the largest bank making money from e-business income having topped FBNH which posted N48 billion from E-business income, the highest in 2019.
---
Fifth position – GT Bank (N11.77 billion)
Guaranty Trust Bank, the most capitalized financial institution listed on the Nigerian Stock Exchange generated a sum of N11.8 billion from its e-business unit, accounting for about 5.4% of the total e-business revenue in 2020.
Its e-business revenue declined massively by 24.85%

 compared to N15.66 billion recorded in the previous year.

The bank, however, posted a profit after tax of N201.44 billion in 2020 (second only to Zenith Bank), representing a 2.33% increase compared to N196.85 billion recorded in 2019.

 
READ: Ecobank Transnational Inc. records 24% increase in Profit After Tax for Q4 2020.
---
Fourth position – Zenith Bank (N27.08 billion)
Zenith Bank earned a sum of N27.08 billion from its e-business in 2020 to stand fourth on the list behind UBA.
Its income from e-business accounted for 12.5% of the total income generated by the twelve banks. Zenith Bank's e-business income witnessed a huge plunge of 36.3% in 2020 compared to N42.5 billion it recorded in 2019.

However,

 Zenith Bank posted the highest profit of N230.6 billion in the review period, 

growing its profit after tax by 10.4% from N208.8 billion recorded in 2019.

 
---
Third position – UBA (N44.25 billion)
UBA retained its position in third place with a total e-business revenue of N44.25 billion, accounting for 20.4% of the total e-business income generated by the banks on our list.
UBA recorded a 14.14% increase in its e-business revenue in 2020 compared to N

38.8 billion recorded in the prior year. 

UBA has also intensified its effort to build on its 2020 success by releasing a new mobile banking app, which aims to 

improve the ease of transacting by their customers.

The tier-1 bank posted a profit after tax of N113.77 billion in 2020, representing a 27.7% increase compared to N89.09 billion recorded in the previous year.

 
---
Second position – FBN Holdings (N48.68 billion)
First Bank lost its first position to Access Bank, having increased its e-business revenue marginally by 1.35% to stand at N48.68 billion in 2020. Its e-business revenue accounted for 22.5% of the e-business income recorded by the twelve banks under consideration. 
Despite being one of the oldest banks in the country, First Bank has been at the forefront of the mobile banking revolution.

The bank was one of the pioneers of the USSD platform which is used to transfer money via a text messaging application of a mobile phone

and has continued to create products within the electronic space.

For example, in November 2020, First Bank launched a Next Generation ATM, referred to as FastTrack ATM, designed to eliminate the need for physical interaction with the automated machine

.

This was as a result of the need to reduce physical contact with people and substances, due to the covid-19 spread in the country.

 
---
First position
–

Access Bank (N56.09 billion )

The largest bank in Nigeria by total assets toppled First Bank, Zenith, and UBA to occupy the first position with e-business revenue of N56.09 billion in 2020.
Access Bank was in the fourth position in 2019 but catapulted to first as it grew its

e-business 

income by a whopping 55.64% from N36.04 billion recorded in the previous year.

This increase also translated to a 12.71% growth in profit after tax

 to stand at N106.01 billion

 in 

the 

review period from N94.0

6

 billion recorded in 2019

.

 

Access Bank does mention that its E-business income includes earnings from its Channels business.
The increase in its e-business revenue is no surprise as the tier-1 bank spent a sum of N18.7 billion on IT and E-business related initiatives in the same year, as against N9.7 billion incurred in the previous year and N11.39 billion in 2018, a move that clearly translated to a boost in E-business income. 
According to a recent article published by Nairametrics, Access Bank stated that it created 4 million digital loans in the year under review and disbursed N105 billion loans through its digital lending platform, indicating a 48% year-on-year growth. 
---
Bubbling
under
FCMB – N8.61 billion
Union Bank – N7.04 billion
Sterling Bank – N4.97 billion
Stanbic IBTC – N2.74 billion
Wema Bank – N2.61 billion
Fidelity Bank – N2.46 billion
Jaiz Bank – N214 million
---
Bottom line
The disruption caused by the covid-19 pandemic plunged into the revenue generated by Nigerian banks from their e-businesses, however, they were able to make up for it from their multiple streams of income which translated to a general stellar performance from the sector. It is worth noting that only Access Bank, UBA, and First Bank recorded growth in e-business income in the period under review. 
Is something fishy going on at Custodian Plc?
Custodian stock hit a year high just as it announced a Convertible Loan Instrument set to be approved at its AGM.
Custodian Plc, one of the largest insurance companies in Nigeria is currently trading at a new year high of N7.10 and is up 21% year to date. Nairametrics Blurb team has in recent days noticed an upsurge in its share price especially since the company announced its AGM.
As we pen this article, about 2.9 million units have exchanged hand at a share price of N7.
The stock is included in the Pension Index and by some measure quite illiquid. It is also one of the stocks recommended in our Premium Service Stock Select Newsletter thus the need for further introspection.
READ: Buy what? GTBank vs Zenith Bank
Custodian Investment AGM
Typically, when companies announce AGMs we are keenly curious as this is where decisions that can ultimately affect shareholders (especially smaller retail investors) are approved.
In its recent filings, the company stated as follows in item 10.
That the Board of Directors of the Company be and is hereby authorised to:
(a) raise the Naira equivalent of up to $15,000,000.00 (Fifteen Million US Dollars), as additional capital through a convertible loan instrument;
(b) convert the loan in the Naira equivalent of up to $15,000,000.00 (Fifteen Million US Dollars) into shares in the Company (the "Conversion Shares") at a conversion price, being the higher of N6 per share or the 12-month historical average daily share price of the Company derived from the Daily Official List of The Nigerian Stock Exchange (for the period ending on March 23, 2021), subject to adjustment upon the occurrence of certain adjustment events;
(c) allot the Converted Shares to the Lender upon the exercise by the Lender of its right to convert the Loan into shares in the Company, subject to applicable law; and
(d) take steps necessary or reasonably desirable to give effect to the foregoing resolutions and for effecting any transactions pursuant thereto, including the appointment of professional advisers, and the obtention of relevant regulatory approvals.
READ: Notore Chemicals is swimming in debts – company to access equity market in Q2 2021
What this means?
In simple English, the directors of Custodian are seeking the approval of its shareholders to borrow $15 million (N6.1 billion) in convertible loan instrument.
A convertible loan instrument is simply a loan that you can convert into shares if the lender so wishes. The share price for conversion are predetermined and in this case, they stated N6 per share or the 12-month historical average daily share price of the company's stock.
If the lender does decide to convert the loans to shares at the current share price of N6 per share, it means about 1 billion shares will be offered to the lender, an equivalent of 17.4% of the total outstanding shares of the company. This loan is in effect, a potential dilution of existing shareholders of the company if it is approved at the AGM.
So why is the company seeking a convertible loan or even diluting its shareholders?
READ: Gains on quoted investment stocks rescued Custodian Investment Plc from loss in Q3 2020
Fishing around for why
Typically when a company decides to raise money via a convertible loan instrument, they are looking for lower interest rates, debt that avoids the burden of periodic repayment, and/or looking to delay when the actual equity is issued. There are also tax considerations at play but not as significant as the ones mentioned above.
Except, Custodian is looking to purchase another asset, after it bought UPDC, we do not understand why it will be looking to raise capital huge enough to dilute existing shareholders. It also did not explain why it is seeking to raise the said capital in its AGM Notice, a slight departure from the norm in cases like this.
Custodian is also highly capitalized with a Net Asset of about N46 billion and a balance sheet size of N176.1 billion (after the acquisition of UPDC) as of 2020.
Suffice to add that the company recently paid shareholders about N2.6 billion in dividends, making us wonder why it is seeking to dilute shareholders when it could have just ploughed that amount to its capital raising needs.
In fact, the dividends paid in 2020 was just 21% of profits, meaning it had retained about N10 billion in profits made during the year. Again, why does it need N6.1 billion in loans?
Custodian also has a thriving insurance business which fetched it about N58 billion in gross premium income out of which N32 billion was from non-life. Again, why does it need N6.1 billion on convertible loans?
The company currently carries a debt of about N5.5 billion which was inherited from its acquisition of UPDC. The debt is mostly a bond issued at an interest rate of 16% per annum and due for full liquidation in 2023.
There is no rush to pay down this debt.
READ: NPF Microfinance vs C&I Leasing: A tale of two rights offer
What then?
We are lost as to why the company is looking to raise this capital and can only now think of two reasons. Firstly, could it be the existing shareholders looking to tighten their stake in the company? Custodian's majority shareholders are Gratitude Capital Limited and Mikeade Investments Limited with 22.48% and 15.72% respectively.
The company CEO Oluwole Oshin represents Gratitude Capital while Business Mogul Micheal Ade (Elizade) owns Mikeade Investments Limited. Could it be either of these two investors looking to up their stakes?
There could also be a reason for this back door approach. About 74.5% of the company is owned by just 20 shareholders so it is clear that increasing majority stake will be difficult to achieve.
The other reason is perhaps an institutional investor looking to acquire a significant stake in the company through the backdoor. Is this plausible?
READ: Investors react to Fidelity's bond listing, as it gains N1.74 billion
Well, these are speculations that only Cusdotian can confirm. We hope they do so as soon as possible.
Nairametrics | Company Earnings
Access our Live Feed portal for the latest company earnings as they drop.