FMCG companies and retailers gain as consumers' preference shifts towards food items
FMCG Companies and consumer goods retailers benefitted from the changes in consumer behaviour.
FMCG Companies and consumer goods retailers have done exceptionally well, benefiting from an increase in "at home consumption", as consumers buying patterns shifted slightly towards more food items, since its demand and other essentials increased substantially, compared to pre-pandemic levels.
The recent shift has translated to an increase in sales volume, revenue and profits for key players in the Fast Moving Consumer Goods (FMCG) sector, as they experienced substantial improvement in their operations at the back of changes and modification in how we live, economic reality and expectations, and most importantly consumer consumption patterns.
In this line, the COVID-19 pandemic has massively accelerated a shift in consumer behavior, and demand for food items, essential products and anything related to wellness and comfort.
In a conversation with Nairametrics, Mr. Onyekachi Izukanne, the CEO and Co-founder of TradeDepot, a retail distribution company for over 60,000 retailers, and route-to-market service provider for key FMCG companies (like Unilever, Nestle, Arla, UAC, PZ… just to mention few), maintained that the dramatic shift in consumer behaviour is expected to remain in 2021 and beyond.
He explains that people will continue to take a cautious social approach, and spend more time at home than in previous years. As a result, spending on food and essential goods is likely to remain high, going forward.
What you should know
It is important to understand that consumers' spending in the country, on food items, has always been relatively higher than spending on non-food items. The latest household expenditure pattern report revealed that out of the total N40.20 trillion household consumption expenditure incurred by Nigerians in 2019, 56.65% was spent on food, while the balance of about 43.35 was spent on non-food items.
This figure is expected to be higher in 2020 given the dramatic shift in consumer behavior and demand for food items.
A recent Consumer Expectations Survey (CES) conducted by the CBN in Q3 2020, revealed that the overall buying intention index indicates that most consumers do not intend to buy big-ticket items in the next 12 months.
The report revealed that the buying intention indices for consumer durables, motor vehicles and house & lot were below 50 points, which shows that respondents have no plans to make these purchases in the next twelve months. Hence, consumers are expected to focus on key necessities and essential items which include, food, home and personal care products, while paving way for savings if possible.
Performance of key FMCG companies, and how they have benefited from this shift
Figures disclosed in the recent financial reports of key FMCG companies like Unilever, Flour Mills and Honeywell revealed that the food segment of these companies remain a major winner and key profit contributor among other operating segments.
According to the reports, the food segment of these FMCG companies witnessed a substantial improvement, as sales volume and revenue, increased despite the economic vulnerabilities and disruptions created by the COVID-19 pandemic.
It is important to note that Flour Mills' revenue from its food segment at the end of Q3 of its accounting year, 2020/21 increased from N262 billion to N344 billion. While, Honeywell's revenue during this period increased from N58 billion to N82 billion, thus setting the company on the path of profit after some bland years.
However, figures contained in Unilever's unaudited 2020 financial statement revealed that the company's revenue from its food segment increased from N32 billion in 2019, to N35 billion at the end of 2020.
What they are saying
In a bid to gain more insight into the changing dynamics of the consumer goods industry, and also understand the shifts in consumer behaviour, Nairametrics engaged a conversation with an expert in the FMCG sector who works with a top flour miller in the country.
The expert who did not want to be named said, "There was an upsurge in the sales volume of food items, especially pasta, as the segment benefited from "at home consumption", driven majorly by the COVID-19 pandemic, as consumers had to stock their homes with food items going into the pandemic.
"Steadily, with consumers spending more time at home, buying pattern shifted slightly towards more food items as household units had to eat and consume more of food items, and this led to an upsurge in the consumption of consumer goods products especially food items, with demand for food items like pasta, semo and wheat increasing substantially, compared to levels recorded in pre-pandemic periods.
"This shift in consumer preference added to the funds we made from the sales of our products, however, purchases made by CACOVID, through the pandemic relief fund, also was a major driver of sales and revenue in 2020, as the purchases of the private-sector taskforce spiked the sales of pasta –macaroni.
"While sales through the neighborhood retail units driven by household consumption spiked the sales of semo and wheat during the period."
While speaking about how pandemic unraveled a new market segment for players in the FMCG, as restrictions imposed by the government impacted the ability of key FMCG companies and distributors to sell into the open markets, he said:
"There was a change in the distribution channel and strategy to some extent, as the open markets which were closed were readily replaced by the neighborhood retail units.
"In a bid to reach out to customers, one of the key things FMCG companies did during the lockdown, which is very much the reality now, was finding their way into the neighborhood retail markets.
"It is important to note that the potential in these markets 'neighborhood retail markets' are very much unexploited, nonetheless, the major challenge here remains the high fragmentation of the retail units in these markets, and how difficult it is to aggregate."
Onyekachi Izukanne, also added that consumer buying patterns shifted slightly towards more food items, with growth in purchase of food and essentials as opposed to other categories. He said:
"Across the retail sector, the COVID-19 pandemic occasioned a dramatic change in consumer behaviour generally, we found out that food items generally became a bigger contributor compared to other categories. However, personal care products outside categories like soap had a dip, because there wasn't as much growth on those categories, as you would find in previous years.
"Homecare products, such as detergents and other products along this line grew decently in 2020. The biggest increase we saw in 2020, looking at the stores we worked with, was in the relative increase in the sales volume of food items, this was the only thing that stood out.
"However, we also noticed that suppliers of electrical appliances did more volume in terms of sales in 2020, compared to 2019, same with suppliers in home building-related sectors, like the paint manufacturers had a decent year compared to previous years."
Bottomline
There was a 10% increase in the overall contribution of food items to the distribution volumes, compared to 2019.
The lockdown impacted the ability of manufacturers and distributors of drinks to sell to bars, restaurants and clubs, which usually account for up to 60% of their revenue. As a result, many shifted their attention to Mom and Pop, convenience stores, to cushion the impact
The pandemic also saw the introduction of more hygiene-related products to help curtail the spread of the virus.
NSE CGI depreciates by 8% in February, recording highest decline since March 2020
The NSE Consumer goods index shed a total of 49.84 index points in February, the highest loss on the index since March 2020.
The Nigerian Stock Exchange Consumer Goods Index (CGI), an index that tracks the performance of consumer goods companies, depreciated by 8.12% in the month of February at the back of sell-offs and building negative sentiments in the market.
A preview of the performance of the index revealed that as of the close of trading activities on Friday 26th February 2021, the index stood at 563.85 index points, from 613.69 index points at the open of trade for the month.
In line with this, the Consumer Goods Index shed a total of 49.84 index points – the highest since March 2020 (-132.53 index points)- as wary investors offload shares of top consumer goods company on NSE, leading to the decline in the share price of Nestle, Dangote Sugar, Flour Mills, NB and eight (8) others.
Source:Tradingview
What you should know
The NSE Consumer goods Index was designed to provide an investable benchmark to capture the performance of companies in the consumer goods sector. The index comprises the most capitalized and liquid companies in food, beverage, and tobacco.
The index is based on the market capitalization methodology, as it tracks the performance of fifteen consumer goods companies on the Nigerian Stock Exchange which includes, Nestle, Nigerian Breweries (NB), Dangote Sugar, and Flour Mills.
The overall performance of the companies was bearish, as the index closed on a negative note in the month of February with 12 losers relative to 3 gainers.
NNFM (-27.48%) led the losers' chart, while MCNICHOLS (+56.86%) was the top gainer in the month of February, followed by GUINNESS (+21.32%).
Top gainers
MCNICHOLS up 56.86% to close at N0.8
GUINNESS up 21.32% to close N23.05
UNILEVER up 0.74% to close at N13.95
Top losers
NNFM down by 27.48% to close at N7.02
VITAFOAM down by 22.89% to close at N7.75
CHAMPION down by 18.97% to close at N2.52
NB down by 17.46% to close at N52
FLOURMILLS down by 16.86% to close at N28.85
Unilever to spin off Tea business such as Lipton, Brooke Bond in major restructuring
Unilever wants to split its Tea business as a separate entity.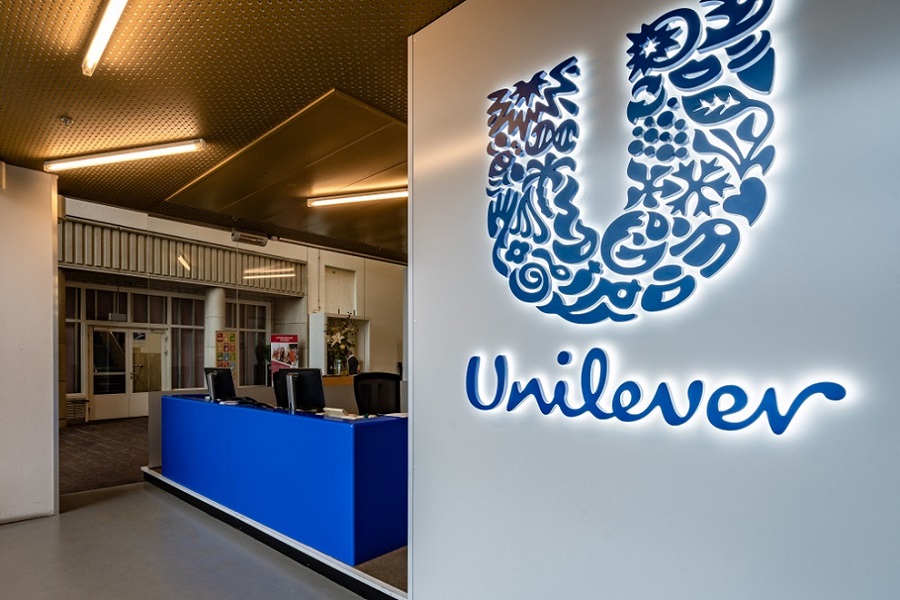 Leading personal care and consumer goods company, Unilever announced plans to spin off its Team Business into a separate legal entity. 
The company announced this via a press release published on the website of the Nigerian Stock Exchange. The update is coming at least 6 months after its Parent company Unilever Global announced plans to spin off of its Tea Business.  
In January 2020, Unilever announced a strategic review of the global tea business, agreeing to retain the tea businesses in India and Indonesia, and the partnership interests in the ready-to-drink tea joint ventures. 
The company also revealed the balance of its "tea brands and geographies and all tea estates have an exciting future, and this potential can best be achieved as a separate entity" paving the way for the implementation of a separation that will conclude this year. Unilever did not announce if it will own the entity that will be overseeing its Tea Business. The tea business that will be separated generated revenues of €2 billion in 2019. 
Unilever Nigeria's announcement confirms its Lipton segment will be spun off its balance sheet, a move that could potentially affect its top line revenue.  
What you should know 
The Food Products division which includes its tea and savoury segment reported a revenue of N34.71 billion in 2020, higher than the revenue of N31.91 billion the company made in 2019 through the sales of tea and savoury. 
Unilever Nigeria is currently valued at N78 billion. 
Nairametrics | Company Earnings