Paystack investors cash out big
Paystack investors cashed big following heavy returns on their investments.
It was indeed a big day for the African startup ecosystem as it was distribution day for individual and corporate investors who invested in Paystack.
A lot of investors took to Twitter to express their joy in their return on investment. Jason Njoku, Founder of IrokoTV who is also an investor confirmed the distribution on social media.
The Angels who invested in the seed round of Paystack back in 2016 made approximately 1,440% ROI. That is 14.4 times their money in only 5 years, according to Njoku.
What you should know
Paystack, the Lagos-based payments startup that helps merchants accept payments from their customers, has grown so big that it's said to process more than half of Nigeria's online transactions.
And currently, over 60,000 businesses in Nigeria and Ghana use the platform to collect online and offline payments.
Paystack was the first-ever startup out of Nigeria to get into Y Combinator (YC), a US-based seed-stage accelerator.
Their success into YC opened the door for other Nigerian startups to get into YC, access foreign investments, and raise significant rounds.
In 2020, Stripe, a US payment giant acquired Paystack in a deal worth over $200 million (₦76 billion). Stripe acquired Paystack to accelerate online commerce across Africa.
In 2018, stripe led Paystacks Series A round of $8 million with participation from Visa, Tencent and others.
The Stripe-Paystack deal has been a turning point in the Nigerian startup ecosystem. More investors will be on the lookout for the new "Paystack". Nobody wants to be left behind.
In the coming years, more investors will sign checks as they see Nigeria as a market where startup exits are possible.
Following Paystack participation in its Accelerator, YC invested $125,000 (₦32.5 million) in Paystack for 7% equity. YC return on investment (ROI) would be about $14 million (₦5.3 billion).
In addition to YC, some early investors in Paystack include:
Abasiama Idaresit (CEO Wild fusion & Greentree Director)
Dr Ola Brown, Director at Greentree Investment;
Jason Njoku, CEO of Irokotv and Partner at Spark
Kola Aina, Founding Partner at Ventures Platform Fund
Maya Horgan Famodu, Partner at Ingressive Capital
Olumide Soyombo, Managing Director at LeadPath
Leonard Stiegeler, Founder of LS;
Comcast Ventures;
Singularity Investments;
Tencent Holdings
Lauren Cochran, Managing Director at Blue Haven Initiative
Sudeep Ramnani, CEO at Sporty Internet Group
Tom Stafford, Managing Partner at DST Global
Gbenga Oyebode, Founding Partner at Aluko & Oyebode
Nedu Ottih, Principal at Apax Partners
Lexi Novitske, Managing Partner at Acuity Venture Partners
Dale Mathias, Co-Founder at Innovation Partners Africa
Bastian Gotter, Co-Founder at irokotv
Wale Ayeni, Investor
How scammers use SIM cards to rob your bank accounts
An arrested fraudster has confessed to the methods use to rob bank accounts via access to your phone.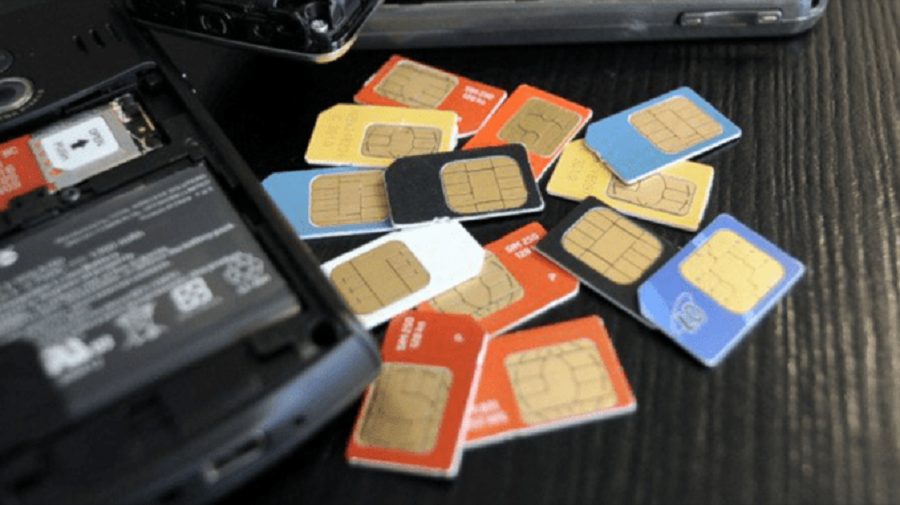 A lot of people are highly ignorant to how losing their phones to fraudsters can lead to a complete clean-up of their bank accounts.
If you ask any banker, he or she will tell you about the hundreds of customers who have often come crying to the banks for help after realising that the money in their bank accounts have either fallen short of what it should be or has hit red.
These frudsters do this by stealing victims' identity; name, address, bank information which they use in gaining access to their bank aacounts. They also use the stolen identity to defraud other people and even apply for loans, leaving the victim with debts.
READ: Don't be fooled by COVID-related scams
A local fraudster arrested by the Police confesses to how he steals money from people's bank accounts through their SIM cards. He claims he does "Wire Wire" also called SIM transaction or "Joker wire" where he can unlock, transfer and withdraw from any SIM card that is linked to a bank account.
In a video posted on Twitter by Jubril Gawat, the Senior Special Assistant (SSA) on New Media to the Governor of Lagos State, Babajide Sanwo-Olu, the arrested fraudster confessed that once he gets hold of such a phone, he gains access to it easily by dialing the code, *425*100# to reveal the bank account connected to the SIM card.
For example, if it is an Access Bank aacount, he will dial *901*00# to show the users account balance. He will then proceed to reset the PIN, and the bank will ask for the account number and date of birth of the account holder. Since a lot of people save their account number on their contact list, He can easily get it there.
READ: Here are 6 directives NCC gave MTN, Airtel, others on SIMs without NIN
He will then proceed to use the account number to get the victim's BVN, then use the BVN to get all his/her details by dialing *565*0#. With this information, he will proceed to reset the PIN, then use the date of birth to create a new PIN. From there, he will be able to transfer money out of the account.
He explains further that if the SIM card owner is a salary earner or owns a salary account, he will be eligible to apply for loans. As long as it's the SIM used to receive bank account alerts, he can hack it. He does it so efficiently that the main owner of the account will receive no alert on any transactions done.
He transfers the stolen money to a "No trace Account" (Aza) using another stolen sim with its BVN to create it,
so the new account will be used to receive the funds and the owner of that stolen SIM card will be the one that will be traced.
Even if he does not see a SIM to use, as long as he can get the BVN, he can use it to receive the funds.
It can be tough to keep up with the many vices of internet fraudsters, who are constantly changing their techniques to keep ahead of the authorities. Being a victim of fraud can affect people of any age, and it can cost a lot of money.
We have valuable information we let out easily, but unconsciously. And there are people out there waiting to get hold of such information. It is advisable to always be careful of where and how we store our personal information.
Twitter launches Clubhouse competitor, Spaces
Twitter has launched Spaces, an app that could rival the popular Clubhouse.
Social media giant, Twitter has announced the launch of a voice content app for use mainly on iOS. Several users have been invited to join the Spaces feature for testing so far.
Twitter disclosed this in a statement on Wednesday announcing product updates and then during a Q&A session for the Spaces feature.
"Spaces is a place to come together, built around the voices of the people using Twitter, your Twitter community. Spaces are live for as long as they're open; once ended, they will no longer be available publicly on Twitter," Twitter said.
READ: Twitter considering subscription fee for Tweetdeck and other new features
It added that the feature would be rolled out to a select few to learn and gather feedback from a variety of communities on Twitter.
"While anyone on iOS will be able to join a Space, only people in the small group will be able to create Spaces. We will expand the list of people who can create Spaces over time," Twitter added.
READ: Twitter considers paying its staff in Bitcoin
What you should know 
Twitter is not the only social media giant working on a Clubhouse competitor. Nairametrics reported that Facebook is creating an audio chat similar to the popular audio chat app, Clubhouse.
Nairametrics | Company Earnings