CBN instructs banks to close accounts related to Crypto
The apex bank has warned Nigerian banks against having any transactions in cryptocurrencies or facilitating payments for crypto exchanges.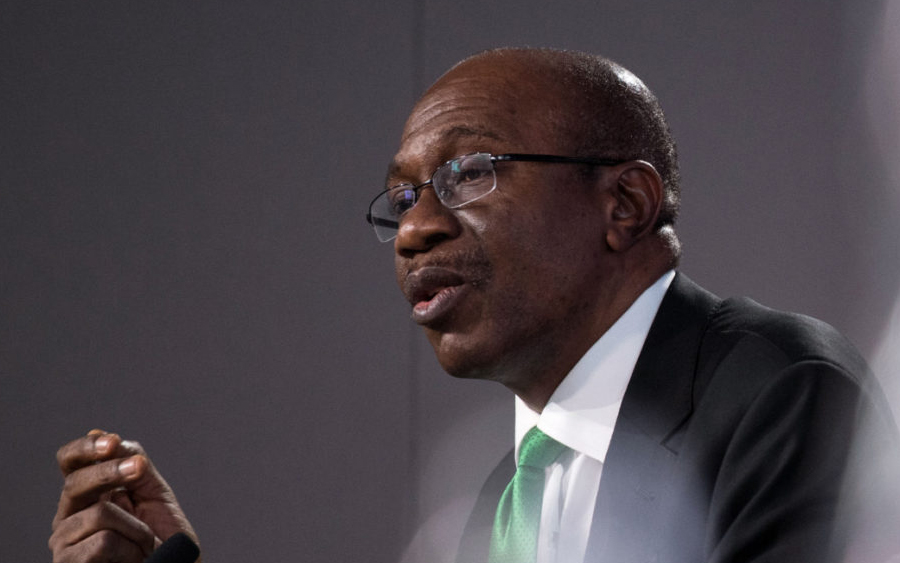 The Central Bank of Nigeria has notified Deposit Money Banks, Non-Financial Institutions, other financial institutions against doing business in Crypto and other digital assets.
In a circular dated 5th February 2021 and distributed to regulated financial firms, the apex bank of Africa's largest economy warned and reminded local financial institutions against having any transactions in crypto or facilitating payments for crypto exchanges.
In addition, the apex bank instructed the financial institutions to immediately close the accounts of such persons or entities transacting in or operating cryptocurrency exchanges.
The Apex bank further warned the Nigerian Financial Stakeholders that any breach of this directive will attract serious regulatory sanctions.
See excerpt:
"The Central of Bank of Nigeria's (CBN) circular of January 12, 2017 ref FPR1DIR/GEN/C1R106/010 which cautioned Deposit Money Banks (DMBs), Non-Bank Financial Institutions (NBFIs), Other Financial Institutions (OFIs) and members of the pubic on the risk associated with transactions in cryptocurrency refers."
"Further to earlier regulatory directives on the subject, the Bank hereby wishes to remind regulated institutions that dealing in cryptocurrencies or facilitating payments for cryptocurrency exchanges is prohibited."
"Accordingly, all DMBs, NBFIs and OFIs are directed to identify persons and/or entities transacting in or operating cryptocurrency exchanges within their systems and ensure that such accounts are closed immediately."
"Please note that breaches of this directive will attract severe regulatory sanctions. This letter is with immediate effect."
Not the first time
In 2018, Nairametrics reported that the Central Bank of Nigeria had issued a statement reiterating that cryptocurrencies are not a legal tender and as such are illegal.
In a circular dated February 28th, 2018, and published on its website, the apex bank reiterated that "cryptocurrencies such as Bitcoin, Ripples, Monero, Litecoin, Dogecoin, Onecoin, etc and Exchanges such as NairaEx are not licensed or regulated by the CBN."
This was the strongest against cryptocurrencies made by the CBN at the time. It also coincided with a bullish run for cryptocurrencies especially when bitcoins rallied to an all-time high of $17,000 at the time.
That same year, the Securities and Exchange Commission (SEC), as well as the Nigerian Stock Exchange (NSE) were all directed by the Senate to enlighten Nigerians on the risks involved in trading with Bitcoins, but this report shows the enlightenment campaign has done little or nothing to dissuade Nigerians.
Bitcoins and other cryptocurrencies have rallied since late last year as investors flock to alternative assets in pursuit of sharp gains.
Can the CBN actually stop trading?
The central bank has control over the banking sector and by a large extent can use its powers to determine how banks allow customers to use their bank accounts for transactions.
While cryptocurrencies are a digital form of currency it still relies heavily on the regular currencies for everything from pricing its value to how its ownership is being determined.
To buy cryptocurrencies, you can either pay with a cryptocurrency or pay in dollars using your bank account.
Thus, Nigerians looking to trade in cryptocurrency will now have to seek other means outside of the banking sector, assuming Nigerian banks strictly implement the new directives.
There is also the suspicion that this could be tied to the CBN's foreign currency controls.
How Banks will stop it
Banks can use the KYC information of their customers to determine which of them are used for cryptocurrency-related transactions. Once this is determined, they can block the accounts or restrict anyone from depositing money into the accounts.
In fact, they can place a no-debit on the account, meaning that when you transfer money to a cryptocurrency trading platform, the money could be stuck as they won't be able to access it.
This process is very easy now that banks have BVN of their customers and can easily determine how funds are being utilized.
Ironically this is the very reason why cryptocurrencies exist in the first place, to stop any regulator, third party from getting in between transfers from one person to another.
What this means
The recent directive of the CBN will have clear negative consequences for the international crypto community, taking into consideration Nigeria (Africa's largest economy and home to over 200 million people, mostly young), has the highest interest in Bitcoin globally.
According to a recent report released by Google, Nigeria emerged the first amongst other countries around the world in Bitcoin searches on Google.
If this policy is strictly implemented it will snuff out millions in demand from crypto hungry young Nigerians, taking out a major source of investments for many.
VP Osinbajo disagrees with CBN, calls for crypto regulation
Vice President Yemi Osinbajo had recently called for Crypto regulation knowing fully well the role Crypto play in the global financial ecosystem.
The Vice President of Nigeria, Prof. Yemi Osinbajo has recently called for Crypto regulation knowing fully well the role Crypto plays in the global financial ecosystem as he opined that such disruption often makes room for progress.
Osinbajo also advised the SEC, and Central Bank of Nigeria in creating a regulatory road map, while fully appreciating the stance of the CBN, Nigerian SEC, and law enforcement agencies on the possible abuses of crypto assets.
The vice president further stressed the importance Cryptocurrencies would play in the coming years as they will most likely challenge traditional banking, including reserve banking, in ways the world hasn't yet imagine, stressing the need for Nigeria in being prepared for such a seismic shift.
He also called for scaling up of government-private sector interventions because, "the task of national development requires that we fire on all cylinders, after all at one stage China was building 1.9m housing units per year."
READ: Why Crypto black market is thriving in Nigeria
Cryptocurrencies in the coming years will challenge traditional banking, including reserve banking, in ways that we cannot yet imagine, so we need to be prepared for that seismic shift. pic.twitter.com/tbIR8eah2s

— Prof Yemi Osinbajo (@ProfOsinbajo) February 26, 2021
Why a number of investors are trading stocks through blockchain
More than half (56%) of Robinhood account holders are considering leaving the platform as a result of the fiasco.
The recent outrage by WallStreetBets over the temporary suspension of GameStop (GME) and a few other stocks has led a significant number of stock traders to seek other viable means of trading stocks.
Recent data retrieved from Fortune Magazine revealed that such fiasco which led to the suspension of trading such stocks by leading American stock trading app, Robinhood, has severely damaged its brand.
More than half (56%) of Robinhood account holders are considering leaving the platform as a result of the fiasco. 40% of Robinhood investors say they aren't considering it, and 4% say they've already left the platform as a result of its stock limiting. It looks like Robinhood is learning the lesson Warren Buffett preached for years: "It takes 20 years to build a reputation and five minutes to ruin it."
READ: This US stock gained 185% since we selected it
Blockchain technology is already revolutionizing financial system services. This technology has made the need for a third party unnecessary in transactions or access to the stock market. Conventionally, buying stocks usually requires a stockbroker, paperwork, or a long list of financial assessments.
Unlike regularly traded stocks, tokenized stocks do not require any sort of paperwork or the need for a stockbroker as a middle-man, which makes them free from the stockbroker's fees.
Tokenized stocks are derivatives assets. This simply means that the price of a tokenized stock is determined by the price of the company's stock. If a particular asset is traded at a certain price on a stock market, the same price or a little difference in price will be traded on different exchanges.
Tokenized stocks are digitalized forms of a company's stock traded on secondary markets. What this means is that Tesla, Apple, Facebook, etc. stocks can be traded on a crypto exchange. Trading Tesla's stocks, for instance, on crypto exchanges makes it easily accessible to purchase anywhere.
READ: What bad stocks have in common with bitter relationships 
Tokenized Gold, Silver, Tesla, etc. are traded on FTX Exchange and other leading crypto exchanges where spot markets and futures can also be traded.
What you must know: The group tagged as the Wallstreetbets is a longstanding subreddit channel founded in 2012, where many Reddit users discuss highly speculative trading strategies and ideas.
The group has caused huge disruption to financial markets in the previous week, especially among institutional investors like Melvin Capital who recently recapitalized their fund amid its losing positions at Gamestop.
Stock traders are becoming concerned that hot trending stocks such as GameStop, rising at such an alarming rate might lead to great chaos at global financial markets, in the long run.
That said, tokenized stocks are traded round the clock like crypto assets, though the flip-side is, they can't be liquidated when the traditional market is closed.
Nairametrics | Company Earnings