SERAP asks NASS leadership to probe missing N4.4 billion, threaten legal action
SERAP has urged the National Assembly to urgently probe allegations of missing, misappropriated N4.4 billion of public funds.
Socio-Economic Rights and Accountability Project (SERAP) has urged the Senate President, Dr Ahmad Lawan, and Speaker of House of Representatives, Mr Femi Gbajabiamila, to urgently probe and refer to appropriate anti-corruption agencies, allegations that N4.4 billion of public funds budgeted for the National Assembly is missing, misappropriated, diverted or stolen.
The allegation follows the statements contained in 3 audited reports by the Office of the Auditor-General of the Federation.
This disclosure was made in an open letter issued on January 30, 2021, and signed by SERAP deputy director, Kolawole Oluwadare.
READ: House of Reps summon Emefiele, NNPC GMD over unremitted N3.24 trillion
What SERAP is saying
SERAP in its statement said, "By exercising strong and effective leadership in this matter, the National Assembly can show Nigerians that the legislative body is a proper and accountable watchdog that represents and protects the public interest, and is able to hold both itself and the government of President Muhammadu Buhari to account in the management of public resources."
"If not satisfactorily addressed, these allegations would also undermine public confidence in the ability of the National Assembly to exercise its constitutional and oversight responsibilities to prevent and combat corruption, and to ensure the public interest, transparency and accountability in the management of public resources."
The non-governmental organization expressed concern that these allegations of corruption, mismanagement and misappropriation of public funds amount to fundamental breaches of the Nigerian Constitution of 1999 [as amended] and the country's international obligations, including under the UN Convention against Corruption and the African Union Convention on Preventing and Combating Corruption."
READ: Nigeria's low corruption rating not a reflection of nation's anti-corruption agenda – FG
What the letter to NASS is saying
SERAP's letter to the National Assembly, partly reads, "Any failure to promptly, thoroughly and independently investigate these serious allegations, prosecute suspected perpetrators, and recover missing public funds and assets would undermine public trust in the ability of the leadership of the National Assembly to ensure probity, transparency and accountability in the management of public funds.
"The Auditor-General noted in his 2015 report that the National Assembly account was spent N8,800,000.00 as unauthorised overdraft, contrary to Financial Regulations 710. The National Assembly also reportedly spent N115,947,016.00 without any documents. Another N158,193,066.00 spent as cash advances to 17 staff between January and June 2015 is yet to be retired.
READ: FG's personnel costs to grow by 23% in 2021 – Dr. Zainab Ahmed
"The Senate reportedly spent N186,866,183.42 to organise Senate Retreat and Pre-Valedictory Session for the 7th Senate, although the money was meant to pay vehicle loan. The Senate also reportedly spent N15,964,193.63 as bank charges between July and December, 2015, contrary to Financial Regulations 734.
"The House of Representatives also reportedly spent N624,377,503.30 to buy 48 Utility Vehicles. However, 14 vehicles were not supplied. The House also failed to make the 34 vehicles supplied available for verification. Similarly, the House spent N499,666,666.00 as cash advances to staff to carry out various assignments but has failed to retire the money.
"The House of Representatives also reportedly paid N70,560,000.00 as overtime and 'special' allowances to officials who are not legislative aides between November and December 2015 without any authority.
READ: NNPC releases audited financial statements, refineries record losses of N154 billion
"The National Assembly Service Commission reportedly failed to remit N30,130,794.10 deducted from the salaries of the Executive Chairman and the Commissioners as car loan.
"The National Assembly Budget and Research Office reportedly spent N66,303,411.70 as out-of-pocket expenses without any documents. The National Institute for Legislative and Democratic Studies paid N246,256,060.51 by cheques, despite the prohibition of payments by cheque by the Federal Government, except in extreme cases, and contrary to Financial Regulation 631.
"According to the Auditor-General Report for 2017, the House of Representatives reportedly spent ₦95,212,250.00 without due process and without any documents. The National Assembly Management Account also reveals that N673,081,242.14 was spent between April and October 2017 without any documents. The Auditor-General reported that the funds may have been misappropriated.
READ: Tax debt: Dwindling fortunes of WEMPCO Steel Mill
"The Senate Account also reportedly shows that ₦1,364,816,397.95 was spent on store items without any documents to show for the spending. The Auditor-General stated that his office was denied access to the store and to the Senate's records.
"The National Institute for Legislative and Democratic Studies also reportedly failed to remit ₦2,181,696.50 from contract of goods and services. The Institute also paid ₦67,296,478.00 without any payment vouchers.
"We would be grateful if you would indicate the measures being taken to address the allegations and to implement the proposed recommendations, within 14 days of the receipt and/or publication of this letter. If we have not heard from you by then, SERAP shall take all appropriate legal actions to compel the leadership of the National Assembly to implement these recommendations in the public interest, and to promote transparency and accountability in the National Assembly.
"The Auditor-General also noted in his 2018 report that the National Institute for Legislative and Democratic Studies failed to remit N577,634,638,20 due from contracts and supplies, even though the deductions were made. However, the Institute claimed that it was the National Assembly that was required to remit the money, as it is the body that maintains the account on behalf of the Institute."
What you should know
It can be recalled that a few days ago, SERAP had asked the Federal Government to publish details of proposed payments of N729 billion to 24.3 million poor and vulnerable Nigerians for a period of 6 months.
It also wanted the government to provide details of the mechanisms and logistics for the payments, list of beneficiaries, how they have been selected, projected payments per state and whether the payments will be made in cash or through BVN or other means.
They threatened legal action if the government does not respond within 7 days.
Reps to investigate train ticket racketeering after Nairametrics report
Lawmakers allegedly found that ticket racketeering is done by operators of the Abuja and Kaduna railway stations.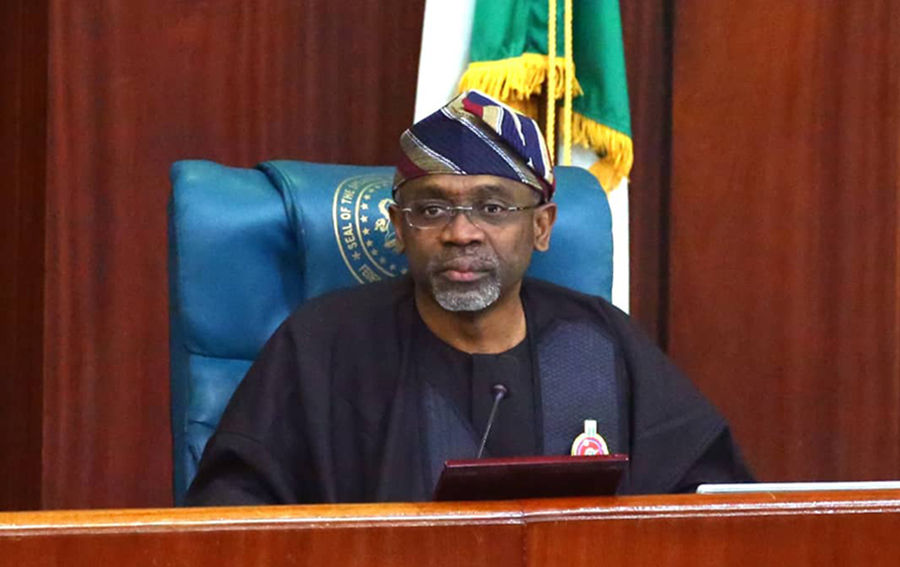 Legislators in the House of Representatives are set to investigate alleged railway ticket racketeering after Nairametrics uncovered the menace in a special report in March.
The House of Representatives resolved to do this after they allegedly found that ticket racketeering activities were being carried out by operators of the Abuja and Kaduna railway stations.
Welcome to a new legislative day in the House of Representatives, Speaker @femigbaja is presiding.#HousePlenary pic.twitter.com/HuVZWFl8DU

— House of Reps NGR (@HouseNGR) May 4, 2021
READ: Nigerians lament over hike in train fare caused by black market racketeering
What lawmakers are saying about racketeering
Zayyad Ibrahim of APC from Kaduna at the plenary, on Tuesday, said:
"The e-Ticketing System for the Abuja-Kaduna train services enabled commuters to book tickets online, thus curbing ticket racketeering and the stress of purchasing tickets at the train stations.
"[We are] concerned that ticket racketeering, which the e-Ticketing System sought to eradicate, is still going on unabated, as tickets can no longer be adequately accessed online due to the mischievous activities of some people, who buy wholesale tickets and resell to passengers at exorbitant prices.
"Taking cognizance of the fact that if the activities of racketeers are not curbed, passengers will continue to be denied the privilege of accessing the train services as, sometimes, a train may leave the station without carrying the required number of passengers, because the tickets are not accessible or affordable to the majority of passengers."
READ: Sanwo-Olu says Lagos rail projects will cost over N100 billion
The House urged the management of the Nigerian Railway Corporation (NRC) to strengthen their internal mechanisms with a view to eradicating ticket racketeering.
In his ruling, the Speaker of the House, Rep. Femi Gbajabiamila, mandated the Committee on Land Transport to investigate the matter and report back within two weeks for further legislative action.
What you should know about the e-Ticketing system
The Abuja-Kaduna train services were officially commissioned by President Muhammadu Buhari on 26th July 2016, to provide an alternative to road transportation in the area.
There had been a tremendous increase in passengers at Idu and Kubwa stations in Abuja, as well as at Rigasa in Kaduna, due to increased patronage following security challenges on the Abuja and Kaduna Expressway. But it appears that that the increase in passengers led to ticket-racketeering, an ugly practice.
READ: Train 7 project: NLNG reacts after NNPC, others delay decision 
On March 16, 2021, Nairametrics published a special report where Nigerians lamented over the recent hike in train fares, which many of them said was illegal.
Aside from the difficulties and over 100% hike in the fares, most of the victims, who spoke with Nairametrics, urged the Federal Government through the Rotimi Amaechi-led Ministry of Transportation to investigate the allegations and expose the activities of the corrupt individuals involved in the menace.
Insecurity: Lagos to roll out extensive policies in May to keep the state safe
Governor Sanwo-Olu has assurred Lagos residents of his government's intention to tackle impending security challenges in the state.
The Lagos State Government has said that it would in the month of May roll out extensive policies to tackle impending security challenges in addition to providing far-reaching support to all security operatives to keep the state safe.
This follows the high rate of insecurity which is characterized by kidnapping, banditry, terrorism, armed robbery and so on, in different parts of the country.
This was disclosed by the Lagos State Governor, Babajide Sanwo-Olu, on Monday, while speaking at the 3rd session of the 34th Synod of the Diocese of Lagos, Church of Nigeria (Anglican Communion) held at Our Saviour's Anglican Church, Tafawa Balewa Square, Lagos.
Sanwo-Olu assured that Lagos will be a state that everybody would be proud of, adding that his administration will deliver on all the THEMES six-pillars developmental agenda for 'Greater Lagos.'
READ: Lagos takes steps to prevent third wave of Covid-19, facilities on high alert
What the Lagos State Governor is saying
Sanwo-Olu in his statement said, "Talking about security, we can say Lagos is relatively better but I sit on it and I know what we are doing and the things we need to do. We know we have issues to deal with as a country and Lagos will certainly be leading that conversation because we know how critical this State is to the nation.
"This is the melting pot for our nation where anybody can come in with a lot of aspirations and do well. Lagos is a state that gives hope to a lot of Nigerians. Lagos is a state that gives hope to all of Nigeria. So, we cannot afford anything to happen here. I can assure you with every sense of commitment that we will stop at nothing to make sure that Lagos remains safe and secure.
"In this month of May, you will see extensive pronouncements in that regard. You will see extensive policies and far-reaching support that would be given out to all our security operatives so that it is not just a talk show and film show; it is something we are committed to and we will continue to make sure that our Lagos remains safe, secure, prosperous and a place where all of you would truly be proud of."
READ: Lagos announces the closure of Ikorodu Road inbound Anthony for 4 weeks
On some of the measures being taken by his administration to curb insecurity in the state, Governor Sanwo-Olu said "We will deal with the issue of motorcycle in systematic order and to have a human face to it, we would provide credible alternatives. We cannot throw the baby and the water away. The alternatives would be properly fashioned out before the end of the month of May."
Governor Sanwo-Olu also appealed to citizens who have buildings that are either not completed or abandoned to get a professional security company to take them over so that they can monitor and police them well instead of leaving them open for criminals as hideouts.
WE'LL STOP AT NOTHING TO MAKE LAGOS SAFE, SECURE FOR ALL, SAYS SANWO-OLU@jidesanwoolu @drobafemihamzat @gboyegaakosile @gbenga_omo @HMOKUNOLA1#LASG #ForAGreaterLagos
Read More.. https://t.co/OnYlJ8Nxe0 pic.twitter.com/f5P3sWb38Z

— The Lagos State Govt (@followlasg) May 3, 2021