Joe Biden to return United States to WHO on first day as President
In-coming US President, Joe Biden has resolved to immediately return the country back to the WHO after his inauguration.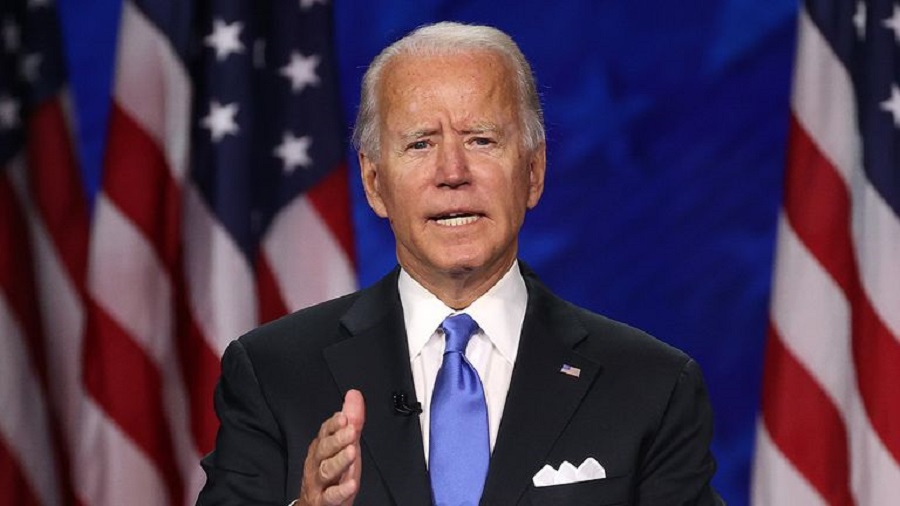 The US President-elect Joe Biden plans to immediately return back the country to the World Health Organization (WHO) on the first day after his inauguration as he intends to make a sweeping review of the policies of outgoing President, Donald Trump.
This is as he intends to send top US medical expert Anthony Fauci to speak to the group in a strong rejection of Donald Trump's snubs and criticisms during the coronavirus pandemic.
This disclosure is contained in a fact sheet released by President-elect Joe Biden's transition team.
READ: Joe Biden gains additional 4.6 million Twitter followers in less than 12 hours
According to a report by Bloomberg, the incoming administration plans to take part in the WHO executive board meeting this week, with Fauci, the top U.S. infectious disease expert, heading the delegation and speaking.
The statement says that as soon as the United States resumes its engagement with the WHO, the new administration will work with the body to strengthen and reform the UN health agency.
READ: Banking giant, Deutsch Bank to cut ties with President Trump
What this means
With these announced plans, the Joe Biden administration is showing that it intends to set a new science-based tone in seeking to reverse Donald Trump's dismissal of strategies to mitigate the virus as well as seek international cooperation in addressing the pandemic.
It also further reinforces the incoming President's earlier criticism of Trump's handling of the pandemic especially in the early days rather than laying blames.
READ: U.S dollar stays firm, Joe Biden to unveil COVID-19 support programs
What you should know
It can be recalled that President Donald Trump in May 2020, announced that the US would exit the WHO because of what he said was its undue deference to China and failure to provide accurate information about the coronavirus.
He often referred to the UN health agency as being controlled by China and criticized their handling of the coronavirus pandemic.
The US had been the WHO's largest contributor, providing $400 million to $500 million in mandatory and voluntary contributions annually, with Trump's last year decision drawing sharp criticism in Congress, as well as from allies in Europe.
Covid-19: US economy grappling with 10 million job losses, adds 379,000 jobs in February 
The Covid-19 pandemic has led to the mandatory lockdown of major businesses and factories in the US.
The World's biggest economy is grappling with the loss of 10 million jobs due to the Covid-19.
The Covid-19 pandemic led to the mandatory lockdown of major businesses and factories in the country. This meant downsizing for most companies who could not continue paying salaries with no incoming revenue
According to the Nasdaq, the unemployment rate in the United States economy was at its highest in April last year, reaching a record high of 14.7%. The unemployment rate dropped to 6% but that is still a significant number.
According to CNN, the US economy added 379,000 Jobs in February this year. This is a clear sign of the world biggest economy getting back on track. Although the US economy is still missing around 9.5 million jobs since the beginning of Covid-19.
Biggest losers 
According to Nasdaq, the most affected industries in the Covid 19 economic decline is the Hospitality and Outdoor industry. Hotels and restaurant workers were mostly put out of jobs. They also fall into a category regarded as the long-term unemployment category. This category is used to define those who have been without a job for 27 weeks.
Big government to the rescue 
The United States government has rolled out the following packages to cushion the effect of the Covid 19:
The Joe Biden Administration has postulated a 1.9 trillion Covid Relief Package for Americans. The Bill made it through a house vote and now needs to pass the senate-house too.
Jobless American workers will be entitled to an extra $400 a week.
The Joe Biden new relief bill will also contain a $1,400 stimulus check for citizens.
 What to know 
The US economy is gradually shifting to the post-Covid-19 era adding 379,000 jobs in February alone. It added a paltry 166,000 jobs in January.
The United States major economic rival China is already in the post-Covid-19 era, the only major economic country in the post-Covid-19 era.
Jack Dorsey's Square set to acquire majority stake in Jay Z's Tidal for $297 million
Jack Dorsey's company, Square set to acquire Tidal, the streaming music service owned by Jay-Z for a $297 million deal.
Square, the mobile payments company owned by Jack Dorsey, announced on Thursday its plan to acquire a "significant majority" of Tidal, the streaming music service owned by Hip-hop music mogul, Jay-Z.
Square said it expects to pay $297 million, in a combination of cash and stock, for a stake in Tidal. Shawn "Jay-Z" Carter will join Square's board, subject to the closing of the transaction while Tidal will operate independently within Square.
Existing artist shareholders will still remain stakeholders. Other Tidal artist-owners include Beyoncé, Alicia Keys, Coldplay's Chris Martin, Kanye West, Madonna, Nicki Minaj, and Rihanna.
In a tweet made by Jay-Z today, he highlighted that "from the beginning that TIDAL was about more than just streaming music, and six years later, it has remained a platform that supports artists at every point in their careers. Artists deserve better tools to assist them in their creative journey."
He also commented that "Jack is one of the greatest minds of our times, and our many discussions about TIDAL's endless possibilities have made me even more inspired about its future. This shared vision makes me even more excited to join the Square board.
"This partnership will be a game-changer for many. I look forward to all this new chapter has to offer!"
Jack Dorsey, who is CEO of both Square and Twitter, also commented on this deal "comes down to one simple idea: finding new ways for artists to support their work."
"New ideas are found at intersections, and we believe there's a compelling one between music and the economy. I knew Tidal was something special as soon as I experienced it, and it will continue to be the best home for music, musicians, and culture."
Jesse Dorogusker, a Square executive will lead Tidal on an interim basis. He added that Square will offer financial tools to help Tidal's artists collect revenue and manage their finances. "There are other tools they need to be successful and that we're going to build for them,".
What you should know
Last month, Jack Dorsey and Jay-Z announced a Bitcoin fund focused on developing the cryptocurrency's adoption in Africa and India.
In 2017, Sprint bought a 33% stake in Tidal. This week, Jay-Z bought back those shares from T-Mobile (which acquired Sprint).
Last month, Jay-Z announced that he would sell 50 percent of his champagne company, Armand de Brignac — better known as Ace of Spades — to LVMH Moët Hennessy Louis Vuitton amid a downturn in the entertainment industry caused by the pandemic that has affected some of Jay-Z's holdings.
Nairametrics | Company Earnings
Access our Live Feed portal for the latest company earnings as they drop.