Nneka Onyeali-Ikpe assumes role as Fidelity Bank CEO
Fidelity Bank Plc's Mrs. Nneka Onyeali-Ikpe has formally assumed her new role as CEO.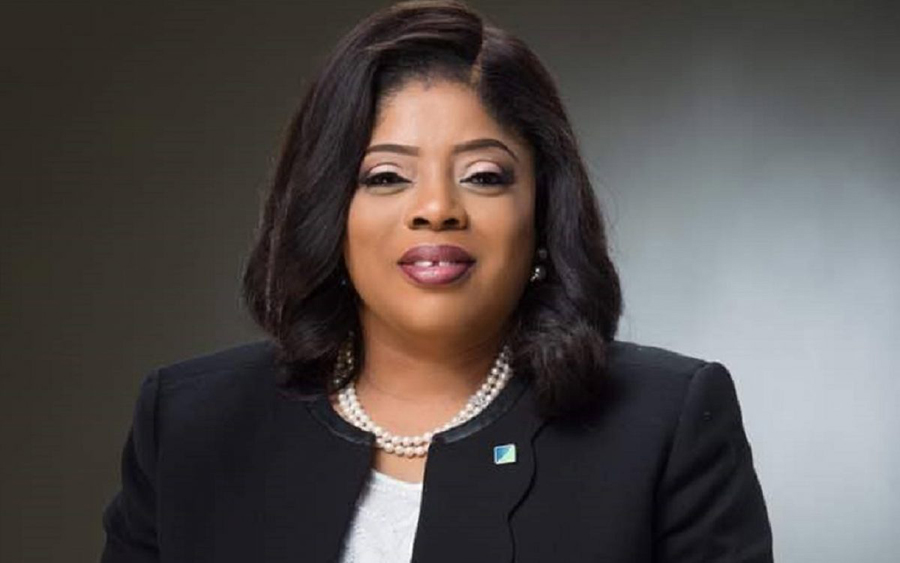 Mrs Nneka Onyeali-Ikpe has formally assumed her role as the Chief Executive Officer of Fidelity Bank Plc. She will also become the first female executive to lead the bank.
This was confirmed in a statement by Fidelity Bank, which stated that her role became effective from January 1, 2021. She took over from Mr Nnamdi Okonkwo, whose contract formally ended on December 31, 2020.
READ: Fidelity Bank Plc must cover the chink in its curtains to keep rising
Fidelity Bank says Onyeli-Ikpe's leadership will ensure growth based on a track record of performance.
"Under Mrs Onyeali-Ikpe's leadership, the bank will consolidate on the already laid foundation and track record of performance, to execute the next growth phase. Onyeali-Ikpe was formerly the Executive Director, Lagos and South West Directorate of the bank, and has been an integral part of management in the last six years.
"She joined the bank in 2015 and spearheaded the transformation of the Directorate, leading it to profitability and sustained its impressive year-on-year growth across key performance metrics, including contributing over 28 per cent of the Bank's profit before tax, Deposits and Loans.
"She is vastly experienced and has spent over 30 years working across various banks, including Standard Chartered Bank Plc, Zenith Bank Plc and Citizens International Bank/Enterprise Bank, where she held several management positions in Legal, Treasury, Investment Banking, Retail/Commercial Banking and Corporate Banking.
"As an Executive Director at Legacy Enterprise Bank Plc, she received formal commendation from the Asset Management Corporation of Nigeria (AMCON), as a member of the management team that successfully turned around Enterprise Bank Plc."
READ: Fidelity Bank posts N20.41 billion profit in nine months
What you should know 
Nairametrics reported in July that Fidelity Bank Plc announced the appointment of Mrs Nneka Onyeali-Ikpe as its new Chief Executive Officer Designate.
In December, Nairametrics reported that Mrs. Nneka Onyeali-Ikpe purchased additional five million units of the bank's shares totalling N12.97million.
READ: Fidelity Bank non-Executive Director purchases 3.1 million shares
Usman Alkali Baba assumes office as new IG of Police
The FG announced that IGP Usman Alkali Baba assumed duty as the new Inspector General of Police on Wednesday.
The Federal Government announced that IGP Usman Alkali Baba assumed duty as the new Inspector General of Police on Wednesday.
The FG disclosed this in a statement on Wednesday evening, citing that he is taking over from IGP Mohammed Abubakar Adamu, NPM, who retired after 35 years of meritorious service to the nation.
What the FG is saying
"The handing/taking over of leadership between the former and new Police Chiefs was held in a brief but colourful ceremony at the Force Headquarters, Abuja. The event was climaxed with the symbolic handover of the Nigeria Police flag.
The new IGP, who is the 21st indigenous Inspector General of Police, Ag. IGP Usman Alkali Baba, NPM, psc (+), fdc, a fellow of the National Defence College, hails from Geidam in Yobe State. He was commissioned into the Nigeria Police Force on 15th March 1988 as a Cadet Assistant Superintendent of Police.
He holds a Masters degree in Public Administration (MPA) and a Bachelor of Arts degree in Political Science.
The FG also disclosed that the new IGP believes in the provision of motivational and credible leadership driven by professionalism and strategic planning, all directed at stabilizing internal security and modernizing police operations within the framework of citizens' consent, trust, and the rule of law.
In case you missed it 
The Federal Government revealed why President Buhari terminated the appointment of the outgoing Inspector General of Police (IGP), Muhammad Adamu, before the expiration of the 3-months extension, saying the ex-IGP's tenure was terminated following the completion of the selection process for a new Inspector General of Police.
FSDH appoints FCMB Director, Bukola Smith as new Managing Director and CEO
FCMB appoints FCMB Executive Director, as new Managing Director and CEO, to replace Hamda Ambah.
Bukola Smith, the Executive Director, Business Development, in First City Monument Bank Limited has been appointed by FSDH Merchant Bank as the new Managing Director and Chief Executive Officer of the Lagos based financial institution.
This information was revealed in a recent post made by Smith, the new MD/CEO of the bank via her official LinkedIn account.
Her appointment will take full effect in mid-April, 2021, as she moves to take over from Hamda Ambah who will retire from the bank with effect from April 27th, 2021, after 28 years of service to the company, including four years and three months as the Managing Director of the Merchant Bank.
Smith is expected to take on the full responsibility of leading FSDH Merchant Bank to greater heights of global success, building on the impressive work Ambah has done in the last four years and three months as the Managing Director of the Merchant Bank.
What they are saying
Commenting on her appointment, Bukola Smith said:
"Super excited to announce my appointment as the new MD/CEO of FSDH Merchant Bank from mid-April, 2021. Thus, bringing an end to 14 beautiful and impactful years at FCMB."
Special thanks go to all my friends and colleagues, who made my time at FCMB an amazing experience.
It is a privilege to take over from a Super Mentor, Hamda Ambah who has done a great job in steering the ship over the years."
About Smith
Bukola Smith holds a Bachelor's Degree in Economics from the University of Lagos, and also holds an MBA from Manchester Business School, University of Manchester, United Kingdom.
Smith was appointed Executive Director, Business Development at First City Monument Bank (FCMB) in 2017, and prior to this, she was the Regional Head, Lagos Region of the Bank.
She has occupied several key positions in FCMB as the Group Head Treasury and Financial Institutions; Divisional Head, Investment Banking and Financial Markets; Director Project and Structured Finance; and Divisional Head, Group Internal Audit, since she joined the bank in 2006.
As the Executive Director in charge of Business Development in FCMB, the bank's Small and Micro business-focused team moved up to the first position in 2019, to emerge as the best SME supporter in the country – according to a KPMG Customer Service Report 2020.
Nairametrics | Company Earnings
Access our Live Feed portal for the latest company earnings as they drop.