Fear of U.S Financial regulators cripple XRP, tumbles by 61%
XRP traded at $0.26406, recording losses of 61.45%, turning out to be the biggest one-day percentage drop since May 28, 2015.
Crypto bears are clawing hard on XRP, amid a legal suit filed against it by a powerful financial regulator in the world's largest economy
What you should know: At the time of drafting this report, XRP traded at $0.26406, recording losses of 61.45% on the day. It was the biggest one-day percentage drop since May 28, 2015.
READ: Computers might steal Satoshi Nakamoto's Bitcoin fortune
The price plunge seen in XRP pushed its market value down to $12.16 Billion, or 1.92% of the total cryptocurrency market value. At its highest, XRP's market value was $31.6 billion.
XRP had been trading around $0.25690 to $0.44785 in the previous twenty-four hours.
Over the past seven days, XRP has seen a drop in value, as it lost 48.69%.
READ: Bitcoin's market value can reach $600 billion – JP Morgan Chase
What this means: Ripple and its top executives were accused by the U.S. Securities regulators of deceiving crypto investors about the status of XRP, the world's third-largest cryptocurrency by market value, in selling over $1 billion of the crypto assets without approval from the U.S. Securities and Exchange Commission.
The complaint alleges that Ripple raised funds, beginning in 2013, through the sale of digital assets known as XRP in unregistered security offerings to investors in the U.S. and worldwide.
Ripple also allegedly distributed billions of XRP in exchange for non-cash consideration, such as labor and market-making services.
According to the complaint, in addition to structuring and promoting the XRP sales used to finance the company's business, Larsen and Garlinghouse (Ripples' co-founder and CEO respectively) also affected personal unregistered sales of XRP totaling approximately $600 million.
READ: U.S. approves New York Stock Exchange listing plan to cut off investment banks
Meanwhile, in an official press release, Bitwise, a leading crypto hedge fund, announced recently that its holdings on XRP had been closed because its fund "does not invest in assets that are deemed securities under federal or state securities laws."
READ: 230 million XRP worth over $117 million moved by powerful investors
It continued:
"Bitwise's decision to liquidate its position in XRP was based on consideration of new public information from the SEC's complaint."
Bitcoin surges past $51,500
Bitcoin traded above $51,508.78 with a daily trading volume of $51.7 billion and is up 4.83% for the day.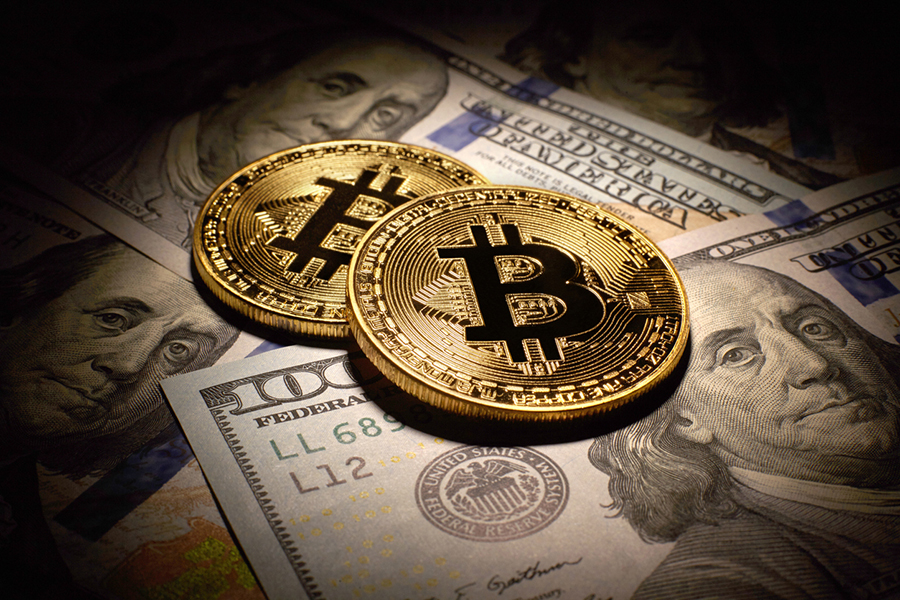 The flagship crypto-asset, Bitcoin surged past a one-week high as risk appetite in markets gained momentum despite growing concerns facing the crypto industry.
At the time of writing this report, Bitcoin traded above $51,508.78 with a daily trading volume of $51.7 billion. Bitcoin is up 4.83% for the day.
The world's most popular crypto asset had been under pressure, particularly on Tuesday when Gary Gensler, nominee for chairman of the U.S. SEC disclosed that protecting investors against the crypto market's manipulation and illicit activity is a challenge for the agency.
Institutional investors are perceived to be driving Bitcoin's bullish record-setting run. Amongst them; Anthony Scaramucci's Skybridge Capital, Mass Mutual, and Guggenheim (up to 10% of its $5 billion macro funds).
.
Bitcoin is fired up on all cylinders, smashing its past record highs at the speed of light, and it seems the momentum trade is strengthening as mass media outlets embrace crypto coverage, on the bias that the flagship crypto rallied to an all-time high today, as it broke above the $51,000 level.
Also, the flagship crypto is on its record high amid strong purchases seen in accredited investors gaining more exposure to Bitcoin through the world's biggest crypto hedge fund, Grayscale, and the CME Bitcoin futures market.
Google adds Bitcoin, Ethereum, Litecoin on its finance platform
Google has added selected cryptos to its finance platform.
Google, the world's most powerful and valuable search engine, recently added selected cryptos to its finance platform.
Alongside leading financial markets, particularly in emerged markets, the trillion-dollar company added a "Crypto" section thereby giving Bitcoin, Ethereum, Litecoin, Bitcoin Cash more limelight.
This comes as no surprise to many market watchers, as the leading tech brand incorporating cryptos on its finance page follows a long wave in mainstream approval over the past months.
There is no doubt, 2021 continues to shape up as a very exciting year for crypto assets relatively.
The flagship crypto has gotten more credibility in recent days from blue-chip companies like Mastercard and America's oldest bank, BNY Mellon showing support for Bitcoin.
Mastercard had earlier disclosed it would open up its network to some cryptocurrencies including Bitcoin.
PayPal and the world's largest asset fund manager BlackRock have also made big moves to support crypto.
Investments from Square, Paul Tudor Jones, MassMutual, and SkyBridge Capital are further indisputable evidence of big money investors in the flagship crypto market.
Recall some months ago, as the fastest ever-changing financial asset continued to gain traction, renowned financial data media company, Bloomberg Intelligence, gave critical insights on why bitcoin, in just about five years' time, could hit a valuation of $100,000.
"Bitcoin's foundation is firming for further price advances if its history is a guide. Since initially reaching $10,000 in 2017, the benchmark crypto corrected about 70% and remains in an extended period of consolidation around that level."
"It would be recalled that in 2013, Bitcoin was trading barely at a price of about a thousand dollars. It corrected about 80% and consolidated in 2017, after initially reaching $1,000, it added a zero.
"Considering normal maturation, about double the time frame from $1,000 to $10,000 would come in around 2025, for Bitcoin to potentially add another zero."
Nairametrics | Company Earnings