CBN revokes licenses of 7 Payment Service Providers
CBN has revoked the licenses of 7 payment service providers and 1 switch service provider.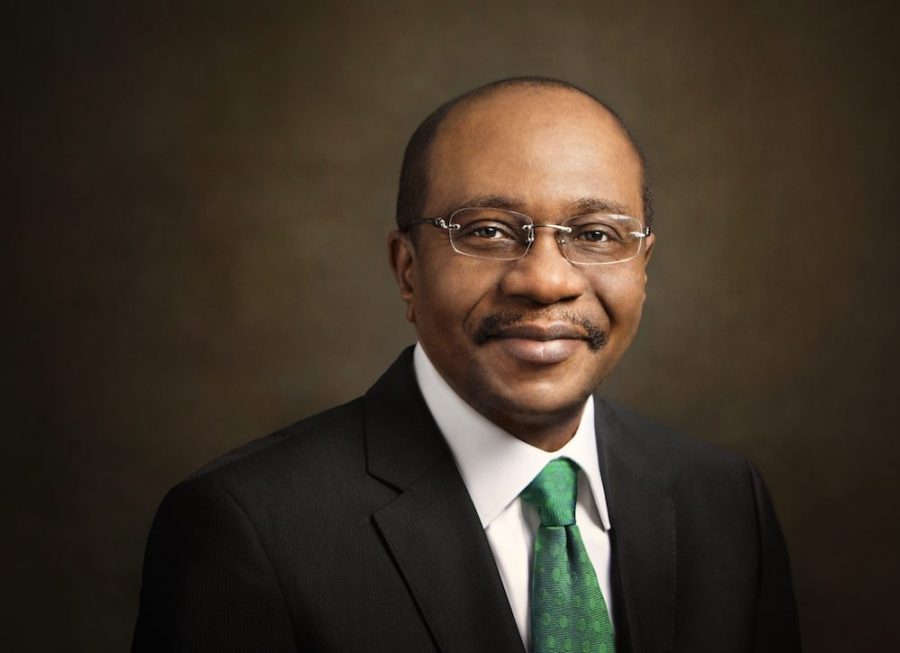 The Central Bank of Nigeria has revoked the licenses of seven (7) payment service providers and one (1) switch service provider due to their inability to meet up with their statutory obligations and conditions, wherein they were formed.
This is according to an Official Gazette of the Federal Republic of Nigeria, seen by Nairametrics.
READ: Violation of payment system rules: CBN vows to sanction erring financial institutions
Although the statutory obligations that the affected firms failed to fulfil were not mentioned, Nairametrics, however,  understands that the recent revocation might be connected to CBN's renewed drive to strengthen and ensure a credible payment system in Nigeria amidst the new wave of Fintechs in the country offering varying but often nuanced services.
Recall that Nairametrics had earlier reported that CBN had approved new license categorizations for the Nigerian payment system.
Checks into the latest disclosure by the apex bank revealed that the affected institutions will for a period of six months consecutively, cease to carry on in Nigeria, the type of business for which their licenses were granted.
READ: Anchor Borrowers Programme: CBN flags off input distribution to rice farmers and loan recovery
What you should know
From the Gazette, Nairametrics gathered that the affected institutions are categorized into 2 schedules, with the first comprising of the 7 PSPs whose licenses were revoked, while the other comprised of a PSP whose Switch license was revoked.
The 7 affected payment service providers (PSPs) whose licenses were revoked as contained in Schedule I are; Easifuel Limited, Transaction Processing System (TPS), Grand Towers Limited, Paymaster Limited, E-Revenue Gateway Limited, Eartholeum Network Limited and Globasure Limited.
As contained in Schedule II, the sole payment service provider whose switch license was revoked is; 3Line Card Management Limited
It is also pertinent to state that the affected firms are not barred from conducting businesses in Nigeria, however, their licenses to operate in their previous capacities as PSPs and Switch operator is what is revoked for the time being.
According to an earlier modified guideline released by CBN two weeks ago, the minimum capital requirements to operate in Payment Service Providing and Switching/Processing capacities are N100 million and N2 billion respectively.
Some of the services provided by a Payment Service Provider and Switch operators include; POS terminal deployment and services, PTAD, Merchant/agent training and support, switching, card processing, transactions clearing and settlement agents etc.
READ: "No forex" banks tell holidaymakers desperate for travel allowance (PTA)
What they are saying
Excerpts of the press release reads:
"I, Godwin Ifeanyi Emefiele, Governor of the Central Bank of Nigeria, in exercise of the powers conferred on the Central Bank of Nigeria under Sections 60 and 62 of BOFIA, CAP B3, Laws of the Federation of Nigeria, 2004 hereby revoke the licenses of the payment service providers listed in Schedule I and the switch licence of payment services providers listed in Schedule II attached hereto."
Interest rates will remain low until the end of H1 2021 – Meristem Securities
Meristem Securities has argued that interest rates will remain low until, at least, the end of H1 2021.
Meristem Securities has asserted that interest rates will remain low until, at least, the end of H1 2021.
This statement was made at the recently held webinar on Global Economy and Outlook, which the company themed: Bracing for a Different Future.
Although the company acknowledged that there is mounting pressure for upward movement in yields from several stakeholders, it appears the company concurs nothing concrete is in sight.
This line of reasoning seems to have influenced their decision to advise investors to move away from Treasury instruments.
What they are saying

Meristem advises that:
"Buy and hold strategy investors seeking to generate above average returns should move away from risk free Treasury instruments and focus on investment grade commercial papers and bonds which satisfy investment objectives."
"Active traders with higher risk appetite are advised to focus on high-yield short duration instruments, which would be re-invested into a higher yield environment should rate reversals occur."
The advice regarding shunning Treasury instruments appears to be in order, considering that treasury bill rate has been declining, with the latest figure — November 2020 — 0.03% as per the CBN monthly interest rate data.
Further checks from the Debt Management Office website, indicates that the latest figures for Eurobonds and Diaspora bond fall short of the fixed yield at issue for all the different categories of bonds in issue.
What you should know
Latest figures from the CBN's monthly interest rate indicate that:
Treasury bill rate has been on a steady decline for six months, down to 0.03% since the last rise (2.47%) in May 2020.
Fixed deposit rates (one, three, six and twelve months) have also been declining – the latest figures for these indicate that in November 2020, one-month deposit rate was 1.92%, 2.9% for three months, 2.84% for six months, and 4.89% for 12 months.
Compared with the corresponding period in 2019, the figures indicate that these rates fell by 75%, 66%, 71% and 49% respectively.
CBN issues framework for QR payments
CBN has issued a framework that would guide Quick response (QR) code payments in Nigeria.
The Central Bank of Nigeria has issued the framework that would guide Quick Response (QR) Code Payments in Nigeria.
This is a proactive move by the Apex bank towards ensuring the safety and stability of the Nigerian Financial System, as well as promoting the use and adoption of electronic payments and foster innovation in the payments system.
READ: Over 1 million people took loans from banks below 20% interest rate in 1 year- CBN
Quick Response (QR) Codes are matrix barcodes representing information presented as square grids, made up of black squares against a contrasting background that can be scanned by an imaging device, processed and transmitted by appropriate technology.
The codes are used to present, capture and transmit payments information across payments infrastructure and further enable the mobile channel to facilitate payments and present another avenue for promoting electronic payments for micro and small enterprises.
READ: Binance offers DeFi coders $100,000; DeFi market value hits $8 billion
What you should know
Quick Response (QR) codes are two-dimensional bar codes. QR code payments allow merchants to receive payments from customers simply by scanning generated QR codes using a smartphone camera. The QR code payments carry the purchase transaction information to the mobile device of the buyer/customer.
Making payments via QR codes is very secure. It is because the QR code is nothing but just a tool that is used to exchange information. Any data which is transferred via QR codes is encrypted, thus making the payment secure.
The Participants in QR Code Payment in Nigeria include Merchants, Customers, Issuers (Banks, MMOs and Other Financial Institutions), Acquirers (Banks, MMOs and Other Financial Institutions) and Payments Service Providers.
QR payments are increasingly becoming a popular means of payments in Nigeria, and some industry players would see the framework as a perfect way of regulating the sector.
QR codes are capable of storing lots of data. But no matter how much they contain, when scanned, the QR code should allow the user to access information instantly. It can be used for payments, sharing contacts and Wi-Fi passwords and lots more.
The popular and common argument is that since POS machines are expensive, cheaper options such as QR scanners should be pushed forward to local traders.
READ: Telecoms, FSI to hugely boost Nigerian Economy in 2021 – CWG's Business Director
CBN unveils framework for regulatory sandbox operations
CBN has issued a regulatory Sandbox framework towards engaging with the operators in the Fintech space.
The Central Bank of Nigeria has taken proactive steps towards ensuring more flexible ways of engaging with operators in the payment solutions/fintech space, in a bid to tacitly regulate how operators churn out their new products and services.
To this end, CBN has introduced Regulatory Sandbox which is a formal process for firms to carry out live tests of new, innovative products, services, delivery channels, or business models in a controlled environment, with regulatory oversight, subject to appropriate conditions and safeguards.
It is expected that the CBN would stay abreast of innovations while promoting a safe, reliable and efficient Payments System to foster innovation, without compromising the delivery of its mandate.
What you should know
A regulatory sandbox is a framework set up by a regulator that allows FinTech start-ups and other innovators to conduct live experiments in a controlled environment under a regulator's supervision. It encourages innovation that can improve the design and delivery of payment services.
No doubt, regulations around Fintech are still emerging and developing, there is still a high entry barrier for new entrants and it is expected that Sandboxes would present them with a safe testing environment and ease regulatory onboarding.
Sandbox is quite suited for new products, services or solutions that are either not contemplated under the prevailing laws and regulations, or do not precisely align with existing regulations.
Sandbox is intended to promote effective competition, embrace new technology, encourage financial inclusion and improve customer experience, with a view to engendering public confidence in the financial system.
The framework provides guidance on the establishment, the applicable rules and operations of a Regulatory Sandbox for the Nigerian Payments System, as well as providing standards for the operations of a Regulatory Sandbox, prescribes the processes and procedures for analysing, collecting, updating, integrating, and storing consumer data and information.