CBN approves new license categorizations for payment systems
The CBN has approved new license categorizations to help promote a strong and credible payment system.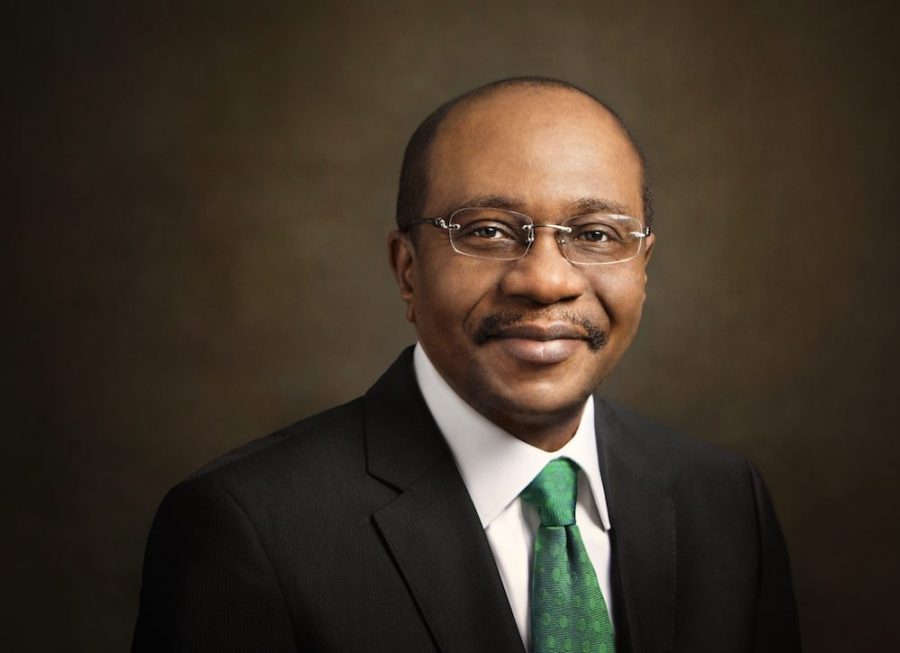 The Central Bank of Nigeria (CBN) has approved a new license categorization system for the Nigerian Payment System.
The apex bank made this known in a press release published on its website and dated 9th December 2020.
According to the CBN, the license categorization is meant to help promote a strong and credible payment system and offers "clarity for new and existing market participants, given the significant evolution and innovation in the Nigerian payments system."
The central bank appears to be updating its regulations amidst the new wave of FinTechs in the country offering varying but often nuanced services.
According to the new guidelines, Payment Systems are now to operate within 4 broad categories.
a. Switching and Processing
b. Mobile Money Operations (MMOs)
c. Payment Solution Services (PSSs)
d. Regulatory Sandbox
It further clarified that "only MMOs are permitted to hold customer funds. Companies with licenses within any of the other categories are not permitted to hold customer funds," meaning operators who offer Payment Solution Services cannot for any reason hold customer funds or deposits.
Other key clarifications
Companies seeking to combine activities under the Switching and MMO categories are only permitted to operate under a holding company structure with the subsidiary entities clearly delineated to prevent commingling.
Payments System companies in the PSS category may hold any of PSSP, PTSP and Super Agents license or a combination of the licenses thereof.
All licensed payment service providers in any of the categories covered by this framework holding or seeking any other CBN issued licenses are required to obtain a no-objection from the Payments System Management Department.
The object clauses in the Memorandum and Articles of Association of Payment Service Providers shall be limited to the permissible activities under their licensing authorizations.
Collaborations between licensed payment companies, banks and other financial institutions in respect of products and services are subject to CBN's prior approval.
All new licensing requests including those with Approvals-in-Principle are to comply with the new requirements immediately. Existing licensed payment companies are to comply with the new licensing requirements where applicable not later than end of June 2021
All payment service providers and stakeholders in the payments system are required to ensure strict compliance with these requirements and all other payments system regulations.
What this means: The CBN has now clearly demarcated the often thin lines within which various service providers in the FinTech space currently operate in the country. For example, merchant payment transfer apps that is used for POS transactions or internet-based transactions will not be allowed to be used for Peer to Peer transactions (transfers between persons).
Examples of Payment Solution Service providers in Nigeria are Interswitch WebPAY, Remita, Paystack, Flutterwave, eTranzact, Parkway Project Limited etc.
Top digital banking apps in Nigeria
These digital banking apps have offered a more convenient full-banking experience to their users.
Traditional banks have been facing stiff competition from fast-rising digital banks. These digital banks emerged with higher consumer demand and have offered a more convenient full-banking experience to their users including higher interest rates on savings thereby attracting more people to adopt their services.
This has caused some traditional banks like Wema Bank and Sterling Bank to adopt this trend and also develop their own digital banking platforms.
Here is a list of the top digital banking apps in Nigeria.
Vbank
VFD Microfinance Bank is a fully digital bank that offers a wide range of financial products and services to professionals and entrepreneurs across all sectors. The digital bank has over 100,000 downloads on Playstore. They offer zero charges on transactions. Free account maintenance, monthly interest on savings, swift and secure transfers, withdrawals, and bill payments.
Pros
Instant account opening without any paperwork.
Fingerprint authorization: Login with your fingerprint and authorize transactions using your 4-digit PIN.
Good customer service.
Set up and track your spend budgets.
Order debit cards from the apps.
USSD banking service available.
Easy bill payments on the app.
Target savings with 8% interest rate.
User complaints
New update causes app to crash.
Upgrading KYC takes relatively longer.
---
Kuda bank
Kuda Bank is a free, digital-only bank with a microfinance banking license from the Central Bank of Nigeria. The bank includes tools for tracking your spending habits, saving more, and making the right money moves. They don't charge card maintenance or account maintenance fees. Kuda has 1M+ downloads on Playstore. Its customers get 25 free transfers to other banks every month.
Pros
Free debit cards.
Good user experience.
Free withdrawals at over 3,000 ATMs across Nigeria.
15% annual interest rates on savings.
No paperwork involved when signing up.
Automatic budgeting tools for easier money management.
User complaints
Cards often take a long time to arrive.
No SMS notification when you get credited.
No USSD code option for transactions.
Identity verification takes time.
---
AlatbyWema
ALAT is Nigeria's first fully digital bank, designed to help you do more with your money. Alat is owned by Wema bank. Just like every other digital bank, there is no need to visit a bank to open an account. Alat has over 500,000 downloads on Playstore.
Pros
Free bank card delivery anywhere in Nigeria.
A Virtual Dollar Card for online payments.
Bill payments option.
Collateral-free loans are available.
Save easily with automated goal saving.
User complaints
The virtual card does not yet work.
Delay in physical card delivery.
---
Sparkle
Sparkle is a lifestyle and finance app. It is a digital ecosystem providing financial, lifestyle, and business support services to Nigerians around the world. Licensed by the Central Bank of Nigeria (CBN), Sparkle is all about helping people achieve what they want, whether it's entertainment, education, saving, or investing in the future. Sparkle has over 100,000+ downloads on the play store.
Pros
Create an account with just your Bank Verification Number (BVN), email address and phone number.
If you ever lose or misplace your card, you can freeze and unfreeze it in the Sparkle app.
Save using Sparkle Stash for different goals at the same time.
Percentage savings where you determine what percentage of your account balance will be going to your savings every day, week or month!
Get real-time instant notifications for your transactions.
Bill payments; Pay your bills whenever you want, wherever you are.
Split bills with friends and family on the app.
Physical and virtual cards available.
User complaints
New update causes the app to crash.
Reversal on failed transaction takes time.
Cards can't be used for international transactions.
Poor customer service.
---
Mint App
MyMintApp is a self-service platform developed for customers to carry out a range of digital and mobile banking transactions on their accounts. It offers customers benefits such as convenience, speed, online real-time access, the security of transactions and options to initiate basic service requests without having to physically visit the bank.
MyMintApp also offers different banking services such as SME Banking, Personal Banking, Corporate Banking, Internet Banking (Electronic Banking), Current Account Opening, Savings Account Opening, Business Services, Loans, e-Business Solutions, Personalized Money Tracking and Card Solutions, etc. Mint has over 10,000+ downloads on Playstore.
Pros
Good customer service.
Seamless account funding via Paystack or directly from your existing bank account.
Different saving goals with competitive interest rates to help you save for a targeted purpose.
Money Manager to help you tag your expenses according to the most common categories, and see real views of how and where you spend monthly.
Zero transaction fees on bill payments.
User complaints
No bonus when you refer someone to the app.
The selfie verification process takes time.
---
Onebank
Onebank brings a whole new financial and non-financial experience to the digital space. This application comes with sophisticated features and an impeccable user experience. It is highly secure, convenient, and easy to use. Onebank also offers payments, lending, investment, advisory, informational, and lifestyle services which brings that intuitive banking experience on your mobile. Onebank is owned by Sterling Bank
Pros
Create a wallet account instantly with your mobile number.
Biometric authentication.
Instantly create your virtual card for online shopping and decide the card's usage and expiry.
Investments; enjoy up to 100% returns on Naira and Dollar investments.
Quick loans of up to N5 million in 5 minutes.
Receive money from Onebank user via QR code scan.
Pay for airline tickets, cable & internet subscription directly on the app.
Cardless withdrawals are available.
User complaints 
Prone to error when you try to sign in.
Bad user experience.
Transaction history only shows debits and not credit transaction.
Failed transactions take time to be reversed.
Difficulty when you try to switch devices.
---
Rubies
Rubies is a digital bank that disrupts regular banking by providing 100% digital top-notch services and technology at its peak. With Rubies, you can decide what your account number looks like. Rubies give you the financial freedom to do more than just banking and the app has garnered over 100,000 downloads on Playstore.
Pros
No maintenance fees.
Free Debit Cards: Also comes with an option of free delivery.
Independent Banker: Refer people and earn every time they transact on Rubies.
Customizable Account: Decide what your Account Number looks like.
Proximity Transfer: Transfer money easily to friends on Rubies around you with a single tap.
Open Account: Get an account on the fly, from anywhere (App, Website).
Request Money: Request funds from friends on Rubies with a single button.
User complaints
Verification process takes time.
BVN verification unstable.
App downtime takes more than 24 hours to resolve.
Difficulties upgrading account.
---
Why this matters
With the increasing number of digital banks and fintech startups, the competition for acquiring and retaining new and old customers is getting stiffer. More traditional banks will need to adopt digital banking to stay competitive.
CBN moves against bad debtors to other financial institutions in new circular
The CBN has said it will extend its Credit Risk Management System to other financial institutions in the country.
The Central Bank of Nigeria (CBN) has further moved against bad debtors as it said it will extend its Credit Risk Management System (CRMS) to the other financial institutions (OFIs) in the country.
This follows the successful implementation of the CRMS in deposit money banks across the country.
This disclosure is contained in a circular titled, 'Credit Risk Management System: Commencement of Enrolment of all Development Finance Institutions, Microfinance Banks, Primary Mortgage Banks and Finance Companies, issued by the apex bank and signed by its Director, Financial Policy and Regulation Department, Kelvin Amugo, on April 8, 2021.
CBN in the circular noted that this policy is to help promote a safe and sound financial system in the country as well as prevent the bad debtors from undermining the banking system.
READ: CBN warns banks against rising level of Non Performing Loans
What the CBN is saying in the circular
The statement from the CBN's circular reads, "As part of efforts to promote a safe and sound financial system in Nigeria, the CBN introduced the CRMS to improve credit risk management in commercial, merchant and non-interest banks as well as to prevent predatory borrowers from undermining the banking system.
"With the successful implementation of the CRMS in deposit money banks, it has become expedient to commence the enrolment of Other Financial Institutions on the CRMS platform.
Accordingly, all DFIs, MfBs, PMBs and FCs are required to report all credit facilities (principal and interest) to the CRMs and to update same on monthly basis. OFIs shall note the Bank Verification Numbers and Tax Identification Numbers are the only basis for regulatory renditions.
READ: CBN reviews minimum interest rates on savings deposit to 1.25%
To ensure full compliance, OFIs are reminded to conclude the tagging of ALL life credits files for ALL individual and non-individual borrowers with BVN and TIN respectively by May 14, 2021.''
The apex bank in the circular also advised concerned OFIs to acquaint themselves with the regulatory guidelines for the operations of the redesigned CRMS for commercial, merchant and non-interest banks in the country.
While noting that it would monitor compliance with the requirements of this circular, the CBN said that appropriate sanctions would be applied for non-compliance.
READ: U.S Government to unveil Crypto nemesis before end of July
What you should know
The CRMS was introduced due to rising cases of non-performing loans in banks and this contributed significantly to the financial distress in the banking sector.
This was also compounded by the existence of predatory debtors in the banking system who are fond of abandoning their debt obligations in some banks only to move to contract new debts in other banks. This led to the need for a central database from which consolidated credit information on borrowers could be obtained.
The CRMS is web-enabled thereby allowing banks and other stakeholders to dial directly into the CRMS database for the purpose of rendering statutory returns or conducting status enquiry on borrowers.
Nairametrics | Company Earnings
Access our Live Feed portal for the latest company earnings as they drop.