Union Bank Nigeria Plc announces Emeka Okonkwo as incoming CEO
Union Bank Nigeria Plc has announced the retirement of its incumbent CEO and the resumption of an incoming CEO for 2021.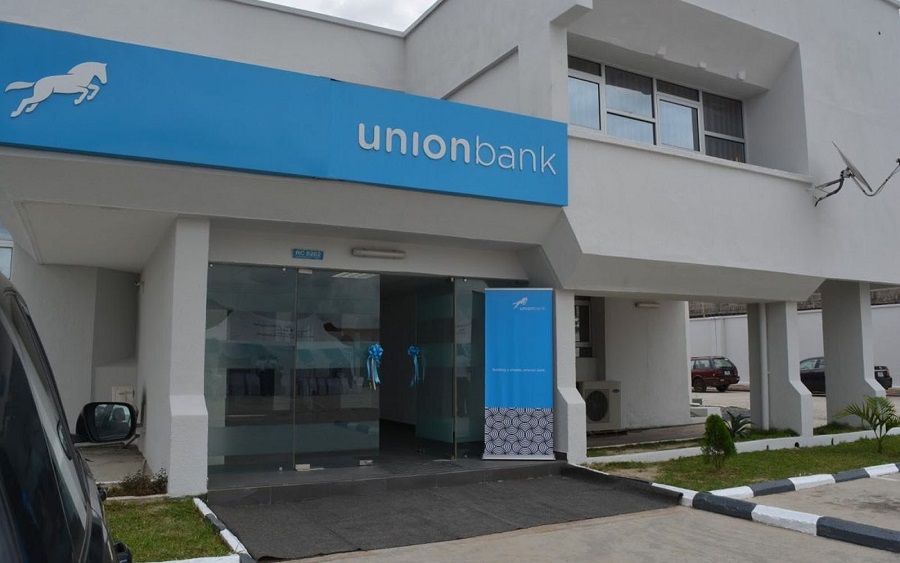 The Board of Union Bank Nigeria Plc has announced the appointment of Mr Emeka Okonkwo as its incoming Chief Executive Officer.
This appointment is sequel to the decision of the incumbent CEO, Mr Emeka Emuwa, to retire from the aforementioned capacity by 31st of March 2021, according to the press release sent by the financial giant to the Nigerian Stock Exchange platform.
Nairametrics gathered that Mr Emuwa joined Union Bank in November 2012, following a $500 million investment by Union Global Partners. Following his resignation, Mr Emuwa is expected to step down from the Board of Union Bank, bringing to an end a fruitful and meritorious 8 years of service.
What they are saying
Commenting on the recent development, Mr. Emuwa said:
"I have enjoyed the significant challenge of leading Union Bank over the last eight years. I am extremely proud of the management team and what we have been able to accomplish during my time as CEO. Today, we have a strong bank that is well positioned to compete and deliver on its vision to be 'Nigeria's most trusted and reliable partner.' With a clear strategic direction, a growing and loyal customer base and a strong brand, this is now the natural time for the next generation of leadership to take Union Bank forward and deliver further value.
"In over three decades of banking, my time at Union Bank has been one of the richest experiences in a long and fulfilling career with a treasure of work and life lessons to carry into the future. Together as a team, we scaled many hurdles and accomplished significant feats and I would like to thank my Executive team, Senior management and every one of our employees for their integrity, support and hard work that have brought Union Bank to where it is today.
"I would also like to thank the Board for the opportunity to lead this storied institution that has impacted generations of Nigerians for over a century and for supporting our efforts and vision during my tenure.
"As we begin the transition into a new era of leadership under Emeka Okonkwo, a consummate professional with the right experience and values, I know that Union Bank will continue on its path as a values driven organisation that is deeply committed to our customers and the communities we serve."
What you should know
The newly appointed CEO, Mr Okonkwo, has over three decades of experience in banking. He joined Union Bank in 2013 as an Executive Director, a role he held until his recent appointment.
Prior to joining the bank, he had held leadership positions at Citibank, such as Executive Director and Head of the Corporate and Investment Banking Division in Citibank Bangladesh, amongst others.
Mr Okonkwo is an alumnus of the University of Nigeria, Nsukka and the University of Lagos, where he obtained a Bachelors and Master's degree in Civil Engineering and Construction Management respectively. He also has an MBA from Warwick Business School, UK.
Airtel Nigeria announces appointment of Surendran as new Chief Executive Officer
Airtel Nigeria, has announced the appointment of Mr C. Surendran as the new MD/CEO with effect from August 1, 2021.
Telecommunications giant, Airtel Nigeria, has announced the appointment of Mr C. Surendran as the new Managing Director and Chief Executive Officer with effect from August 1, 2021.
Surendran would be replacing the outgoing Managing Director and Chief Executive of Airtel Nigeria, Olusegun Ogunsanya, who has been elevated to the position of Chief Executive Officer of Airtel Africa Plc with effect from October 1, 2021.
According to a report from the News Agency of Nigeria, this disclosure is contained in a statement issued by Airtel on Wednesday, May 5, 2021, in Lagos.
READ: Airtel Africa signs new $500 million loan with Bank of America, HSBC, others
The statement says that Surendran would also be appointed to the Executive Committee (ExCo) as Regional Operating Director, reporting to the CEO of Airtel Africa plc, and onto the Board of Airtel Networks (Nigeria) Limited.
Airtel in its statement said, "Surendran has been with Bharti Airtel since 2003 and has contributed immensely in various roles across customer experience, sales and business operations.
He was the Chief Executive Officer of Karnataka, which is the largest circle in Airtel India, with over one billion dollars in revenue.
Surendran delivered an exceptional performance with significant movement in Revenue Market Share (RMS) over the last few years, currently at 54 percent. He has over 30 years of business experience, including 15 years at Xerox.''
Airtel said that Surendran would transition into his new role from June 1, 2021, and spend the time onboarding into the business until July 31, 2021.
READ: Meet the latest billionaires on the Nigerian Stock Exchange
In case you missed it
It can be recalled that a few days ago, Airtel Africa Plc, a leading provider of telecommunications and mobile money services in Nigeria and 13 other countries, announced the appointment of Mr Olusegun Ogunsanya as the new Chief Executive Officer, following the notice of retirement given by the current Managing Director/Chief Executive Officer, Raghunath Mandava, to the Board.
In the notification sent by Airtel Africa to the Nigerian Exchange, Ogunsanya is expected to join the board of Airtel Africa with effect from October 1, 2021.
Guinness announces retirement of Chairman, appoints former Minister as replacement
Guinness Nigeria Plc has announced the appointment of Dr Omobola Johnson as the new Chairman of its board, with effect from July 1, 2021.
Guinness Nigeria Plc has announced the appointment of Dr. Omobola Johnson as the new Chairman of its board, with effect from July 1, 2021.
This follows the retirement of the current Chairman, Babatunde Savage, from the position, with effect from June 30, 2021.
The announcement is contained in a notice sent to the Nigerian Exchange Limited, investing public, and other stakeholders on May 4, 2021, and signed by the Company Secretary, Rotimi Odusola.
READ: Guinness, Int'l Brew, Nigerian Breweries spend N65.5 billion on key acquisitions in 2020
Johnson, who has over 30 years of experience from both the private and public sectors of the Nigerian economy, was a former Minister of Communications Technology and a former Country Managing Director in Accenture.
While commenting on her appointment, Johnson who has been serving on the board of Guinness, said, "Guinness Nigeria is an excellent company with tremendous value creation opportunities, and I believe the refreshed board and management team remain committed to maximizing shareholder value."
In his letter addressing the board in compliance with the applicable corporate governance regulation, Savage expressed his pleasure at the opportunity to have been a part of the Guinness story over the last four decades.
He thanked the board of Guinness Nigeria and Diageo UK for the opportunity to have served in several capacities, first as an employee who held various strategic senior roles, then as an Executive Director, and later as Chairman of the board, a role that he held for almost 12 years.
READ: Guinness Nigeria's market value surged by N23.8 billion in March 2021
He said, "After almost 40 amazing years, my journey with Guinness Nigeria is coming to an end. Guinness Nigeria is and will always be family to me."
Nairametrics | Company Earnings
Access our Live Feed portal for the latest company earnings as they drop.