Bitcoin's transaction fees Jump by 344%
Bitcoin's average transaction cost has risen to $12, per the highest price level since November 5.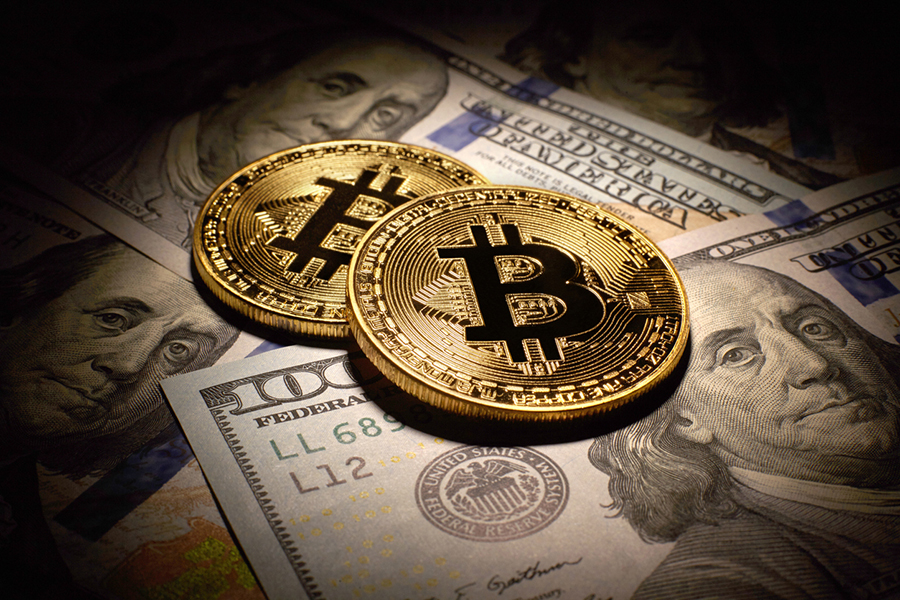 The average cost of completing a transaction had the world's flagship crypto(Bitcoin) market skyrocket again.
Data retrieved from BitInfoCharts revealed Bitcoin's average transaction cost has risen to $12, per the highest price level since November 5, when Bitcoin had just started its bull run.
READ: Ripple drops over 10% amid profit-taking
At last week's trading session the average cost of sending a Bitcoin transaction was just $2.7. That marks an increase of 344% in less than a week.
The surge in transaction fees is coming at the incredible bullish gains prevailing effect, in which Bitcoin's price reached a new all-time high of $24,084 and rose by 30% in the past seven days.
READ: 88.0% of all Bitcoins mined, as 2.5 million BTCs left to be mine
What this means: Bitcoin fees usually go high whenever there is a huge activity on the blockchain, taking into consideration there is a specific supply of Bitcoin miners willing to process transactions, and they charge more whenever demand for processing transactions outweighs supply.
That means that only those who are in dire need to transact the flagship crypto-asset shall pay the high prices required to send the Bitcoins between wallets.
READ: Econet founder Strive Masiyiwa secures $100m investment in Nigeria data center
What you should know
Bitcoin mining involves the act of solving tasks that come in the form of algorithms in affirming a transaction and fixing it within a block on the blockchain.
BTC miners, who successfully mine a block are paid or rewarded in BTC. BTC miners also help in facilitating the security mechanism of the blockchain network by confirming transaction information or data to the Bitcoin ledger.
This confirmation process involves solving complex mathematical problems and a lot of computing power. BTC Miners are successfully rewarded with BTC for their contribution to the ledger based on their proof-of-work.
Cryptocurrency: FG should set up presidential commission on cryptocurrency – ACCI
The Federal Government has been urged to set up a presidential task force on cryptocurrency adoption.
The Abuja Chamber of Commerce and Industry (ACCI) has urged the Federal Government to set up a presidential task force on cryptocurrency adoption, citing increased adoption of cryptos in the global markets.
This was disclosed by Dr Almujtaba Abubakar, ACCI President, in a statement on Friday in Abuja. He suggested that the FG should propose a plan which would enable cryptocurrency to be used in Nigeria's financial markets.
"The commission should propose a plan of action for phased usage of the technological currency within the Nigerian financial system," he said.
"We suggest that members of the commission should be drawn from the Central Bank of Nigeria (CBN), Nigerian Stock Exchange, banking /financial Institutions, bitcoin community, digital currency experts and relevant MDAs and organised private sector.
It is our considered view that such a commission will have all facts on the table and will be able to chart a sustainable path forward for Nigeria," he added.
The ACCI cited Vice President, Osinbajo's views on cryptocurrency being a global phenomenon that nations must address rather than run away from.
"The policy lacuna impresses on the administration to consider possible options to prepare the nation to cope with the positive and negative fallouts of this new financial technology," the ACCI boss added.
In case you missed it 
Nairametrics reported that the Securities and Exchange Commission (SEC) had revealed that it was working with the Central Bank of Nigeria for a better understanding and regulation of cryptocurrencies in the country.
Dogecoin up 168%, more valuable than Polkadot, Cardano
The fast-rising crypto at the time of writing traded at $0.359439 with a daily trading volume of $63.5 billion.
Dogecoin (DOGE), once again, shocked traders, investors and many crypto analysts by gaining over 200% to flip Cardano and Polkadot, becoming the sixth most valuable crypto asset by market value.
The fast-rising crypto at the time of writing traded at $0.359439 with a daily trading volume of $63.5 billion.
Dogecoin is up 167.95% for the day on the FTX exchange. The dog meme crypto is now the 6th most valuable crypto with a market value of $46.4 billion.
READ: Bitcoin miners are consistently earning $50 million daily
Recent data from Coinmarketcap reveal it has a circulating supply of 129,210,007,256 DOGE coins and the maximum supply is not available.
Market pundits argue that the credence of the world's leading billionaires might have given the fast-rising crypto enough support amid the recent price correction ongoing in the flagship crypto market. These two individuals are Elon Musk and Mark Cuban.
A leading crypto social analytic firm revealed the altcoin has the highest number of activities in the past 18 hours and social mentions of over 410, 0000, thereby making it the most popular crypto on social media.
READ: Crypto market surges above $2 trillion, as Bitcoin stages a huge comeback above $60,500
$DOGE with the #1 AltRank™ for 18 hours in a row and nearly half of the last seven days.

24-Hour Activity
💎211.0% price change
💎410,051 social mentions
💎812,992,765 social engagementshttps://t.co/BAyITJB6v2 #dogecoin pic.twitter.com/reokxcJ06K

— LunarCRUSH Social Listening for Cryptocurrencies (@LunarCRUSH) April 16, 2021
Nairametrics | Company Earnings
Access our Live Feed portal for the latest company earnings as they drop.