Access Bank Nigeria Plc spent N9.34 billion on CSR in 2019
The sum of N9.34billion was spent by Access Bank on Corporate Social Responsibility in 2029, according to the bank's report.
Access Bank Nigeria Plc has revealed that it spent the sum of N9.34billion on Corporate Social Responsibility, in a bid to live up to its role as a responsible corporate citizen.
This is according to a recent report by the bank tagged "Access Bank Plc – 2019 Sustainability Report," made available on the Nigerian Stock Exchange platform.
READ: Access Bank N15bn green bond set to be the first cross listing ensuing from NSE-LuxSE partnership
Nairametrics gathered from the report that a large focus of the bank's CSR efforts has been on health and education, which is evident from its numerous initiatives, such as the Adopt-A-School Programme, project L.E.A.D amongst others.
The report stated that the bank carried out over 2,500 HIV tests during the 2019 Access Bank Lagos City Marathon.
In addition, it also provided improved access to healthcare for over 90,000 beneficiaries through its partnership with Aspire Coronation Trust Foundation.
Furthermore, the report emphasized that the Bank had made further investments in alternative energy, bringing the total number of its solar-powered ATMs to 605.
The bank also reduced its carbon footprint through the implementation of more environmentally-focused initiatives, including the expansion of its waste recycling initiative, through which it achieved a 5.5% increase in the amount of waste recycled.
To improve its waste management system, it launched a Paper to Pencil recycling initiative to convert Access and Diamond Bank's branded paper waste to pencils for schools.
The bank noted that the use of alternative energy sources across most of its branches led to a 33.6% reduction in electricity consumption for 2019.
READ: FBN Holdings Plc posts Profit of N21.9 billion in Q3 2020
What you should know
Access Bank Nigeria Plc was ranked as the 2019 overall best company in corporate social responsibility (CSR) and sustainability in Nigeria by Forbes Africa.
To demonstrate its commitment to sustainability, the bank in 2019 issued a N15 billion green bond, the first-ever corporate green bond in Africa to be 'Climate Bonds Certified.'
READ: May&Baker announces the appointment Patrick Ajah as Managing Director
Linkage Assurance Plc proposes N500 million as final dividend for 2020, bonus issue on existing shares
In addition to the payment of the cash dividend of 5 kobo per share, shareholders will also be issued a bonus of 2 new shares for every 5 existing shares held in the company.
The Board of Linkage Assurance Plc has proposed a final dividend of N500 million and a bonus issue to existing shareholders of the company for the period ended 31st December 2020.
The company's Board made this announcement in a notification published on the website of the Nigerian Exchange Group Plc (NGX), stating that a dividend of 5 kobo per share will be paid on all the issued 9,999,999,994 ordinary shares of the company.
In addition to the payment of the cash dividend of 5 kobo per share, shareholders will also be issued a bonus of 2 (two) new shares for every 5 (five) existing shares held in the company, amounting to N2 billion.
READ: Linkage Assurance set to raise capital to N15 billion  
Qualifying conditions
The following conditions must be met by shareholders, to benefit from the recent bonus issue and dividend:
Only shareholders, whose names appear in the Register of Members at the close of business on the 30th of April, 2021 will be considered.
Shareholders must have completed the e-dividend registration and must have mandated the Registrar (Centurion Registrars) to pay their dividends directly into their bank accounts.
For the purpose of the dividend payment, the Register of Shareholders will be closed from 3rd to 10th of May, 2021.
Sequel to the aforementioned points, the dividend will be electronically paid to qualified shareholders on the 26th of May, 2021.
READ: UBA proposes N11.97 billion as final dividend for shareholders in 2020
What you should know
Linkage Assurance Plc had earlier declared a profit after tax of N2.4 billion in FY 2020, and consequently proposed a final dividend of 5 kobo per share.
It is pertinent to note that the firm did not declare any cash dividend last year. However, it announced a bonus issue of 1 (one) share for every 4 (four) shares held by existing shareholders, amounting to N1 billion in the same period.
Therefore, the recent bonus issue is 50% higher than what was declared in the preceding year.
Linkage Assurance shares is currently trading at 80 kobo at the time of writing this report.
To read related contents and for more insights, visit: https://stocks.nairametrics.com/
Access Bank moves to acquire BancABC Botswana
The Nigerian bank would buy just over 78% of BancABC Botswana for an undisclosed cash amount of about 1.13 times the book value plus a two-year deferred payment.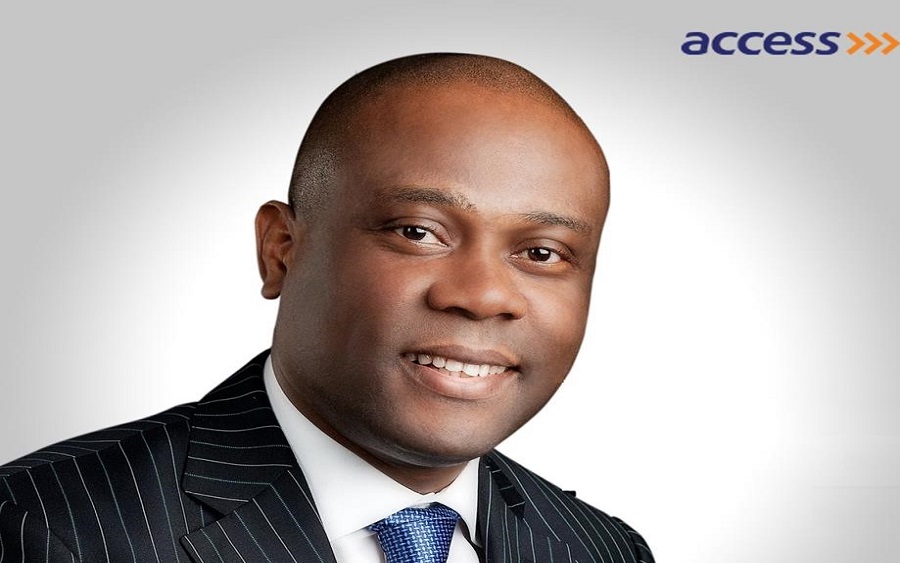 According to a memo published today, Access Bank, Nigeria's largest lender, has agreed to buy a majority stake in African Banking Corporation of Botswana for cash, only a month after buying a South African bank.
Stagflation and dollar shortages in Nigeria have frustrated industries and shrunk the lending sector, prompting Access Bank to extend across the African continent. Atlas Mara said in a statement on Monday that the Nigerian bank would buy just over 78% of BancABC Botswana for an undisclosed cash amount of about 1.13 times the book value plus a two-year deferred payment.
Access Bank now has a presence in ten African countries thanks to the agreement with ABC Holdings, a local subsidiary of Atlas Mara, a London-listed company. It should be completed by the end of the second quarter.
Herbert Wigwe, the Chief Executive Officer of Access Group, told the public that the company is focused on growth. "We remain committed to a focused and deliberate expansion strategy in Africa, which we believe will generate solid, long-term returns," the bank said.
According to Access Bank, BancABC is Botswana's fifth-largest bank, with a strong retail loan portfolio and plans to expand into corporate and small-to-medium-sized business lending. Nigerian lenders have been looking for new ways to increase profits in the face of slowing domestic inflation, falling government bond yields, and an increase in restructured loans as a result of the COVID-19 pandemic.
In March, Access Bank paid $60 million for a majority stake in South Africa's Grobank, making it the first Nigerian bank to enter the country. It has also recently signed agreements in Zambia and Mozambique. Access Bank is restructuring into a holding firm to drive its international growth with more than $16 billion in reserves and an emphasis on corporate and retail banking.
Nairametrics | Company Earnings
Access our Live Feed portal for the latest company earnings as they drop.