COVID-19: Over 70% of jobs lost in aviation, tourism industries in 2020 – AfDB
The AfDB has stated that about 5 million jobs have been lost in the aviation and tourism industries in Africa due to the COVID-19 pandemic.
About 5 million out of Africa's 7 million aviation and tourism industry-related jobs have been lost in 2020. Also, as much as $15 billion in revenue, half of this to African airlines.
This was disclosed by the African Development Bank (AfDB) in a statement issued and seen by Nairametrics on Friday.
READ: FG bars aides of VIPs from airport terminals, to grant loans to airlines, others at 5%
Vice President for Infrastructure, Industrialization and Private Sector, AfDB, Solomon Quaynor explained that the pandemic's effect was felt more in Africa, a claim that was backed up by numerous panelists at the just concluded AfDB's webinar themed 'African Aviation Recovery Conference: coordinating an efficient response to the COVID-19 crisis's effects on the Aviation sector in Africa.'
READ: FG to double number of airports across the country by 2023
He said, "The air transport system is really at the forefront of all our collective objectives to realize Africa as a single economic bloc. The centrality of the aviation sector to Africa's long-term goals by referencing three flagship projects of the AU's Agenda 2063 that aim to advance open skies and closer connectivity: SAATM, The African Continental Free Trade Area, and the African Passport-Free movement of people.
READ: These are the sad reasons Nigerian airlines struggle and fail 
"The air transport system is really at the forefront of all our collective objectives to realize Africa as a single economic bloc of 1.3 billion people with a GDP of almost 3 trillion dollars, for which we want to begin to really focus and increase trade among ourselves, as well as investment."
Also at the event, Minister of Aviation, Hadi Sirika called on African governments to embrace full liberalisation of the aviation sector, invoking the Yamoussoukro Decision, which established an arrangement for the gradual liberalization of intra-Africa air transport services.
READ: Aviation: Aviation sector grasps for stimulus in worst ever crisis
He said, "Nigeria today has all its bilateral air service agreements with the YD and was also among the first ten countries that signed a commitment to implement the Single African Air Transport Market."
Dr. Amani Abou Zeid, African Union Commission for Infrastructure and Energy, explained that Africa's aviation industry represents a huge market that the continent's airlines need to exploit more fully, with technology and AI offering the way forward for expansion, regional development experts.
READ: Plentywaka raises $300,000, seeks partners as it launches operations in Abuja
"Technology and smart technologies are offering this fantastic opportunity, so let's make use of AI, let's make use of the Internet of Things, let's capacitate our people to revamp and to rethink our industry, to make sure that both our airports and our airlines cater for the very near future," said Zeid.
READ: COVID-19: Travel agencies beg FG for interest-free loans
What they are saying
A key takeaway was the urgent need for coordinated action among the sector's actors, including governments, aviation authorities and multilateral stakeholders such as the Bank.
"The time is now. All of us who have really been working on upstream issues such as SAATM, the World Bank, ourselves, the AU and others, now is the time to really pool our advocacy and resources to make this happen once and for all because if we continue to operate as a federation of 54 states as opposed to an integrated market, our economies will continue to be sub-optimal," said Quaynor
READ: SAHCO acquires eco-friendly electric tractors for its ramp operations
Explore Data on the Nairametrics Research Website
President Biden directs international air travelers must quarantine upon arrival
President Joe Biden has directed international air travellers to quarantine upon arrival in the United States.
The United States President Joe Biden has issued an executive order on Thursday that makes it mandatory for international air travellers to quarantine upon arrival in the US.
Similarly, the executive order also includes a directive that all interstate travellers in the US will be expected to wear a face mask. This travel order applies to airports and planes, trains, ferries, intercity buses and public transportation, but grants them the ability to issue exemptions.
READ: Here is reason Turkish Airlines was allowed to land in Abuja 
What the US President is saying in the executive order
According to a report from Reuters, President Biden's order says, ''To the extent, feasible air travellers must comply with applicable U.S. Centers for Disease Control and Prevention (CDC) guidelines concerning international travel 'including recommended periods of self-quarantine."
However, the executive order does not explain how it will be enforced as the implementation still remains quite hazy.
READ: A Joe Biden presidency and its impact on Nigeria's oil
The order also directs US agencies to engage with Canada and Mexico on public health protocols for land ports of entry including implementing CDC guidelines. Almost all non-essential travel at US land borders with Canada and Mexico has been suspended till February 21.
The CDC recommends a 7-day quarantine for people arriving in the United States from nearly all countries.
READ: Biden reverses US immigration ban on Nigeria, others
Biden is directing agencies to reconsider international contact tracing requirements for U.S.-bound passengers, which was abandoned by the Trump White House, as well as the possibility of follow-up Covid-19 testing for travellers after they arrive in the United States.
In addition, the US President has also directed that all travellers including US citizens, will be required to show proof of a negative Covid-19 test before entering the country from abroad in an order that underscores the CDC policy announced last week.
READ: Air travellers across Nigerian Airports hit 8.5 million in 6-month
What you should know
It can be recalled that the Trump administration had resisted calls for the enforcement of a mask-wearing requirement.
The Biden administration has also announced that it would reimpose coronavirus-related ban on most non-U.S. citizens arriving from European Union, Brazil, the United Kingdom.
This follows the lifting of the restrictions by former US President, Donald Trump through an executive order on Monday.
Biden reverses US immigration ban on Nigeria, others
US President, Joe Biden has signed an executive order to repeal the immigrant visa ban on Nigeria and others.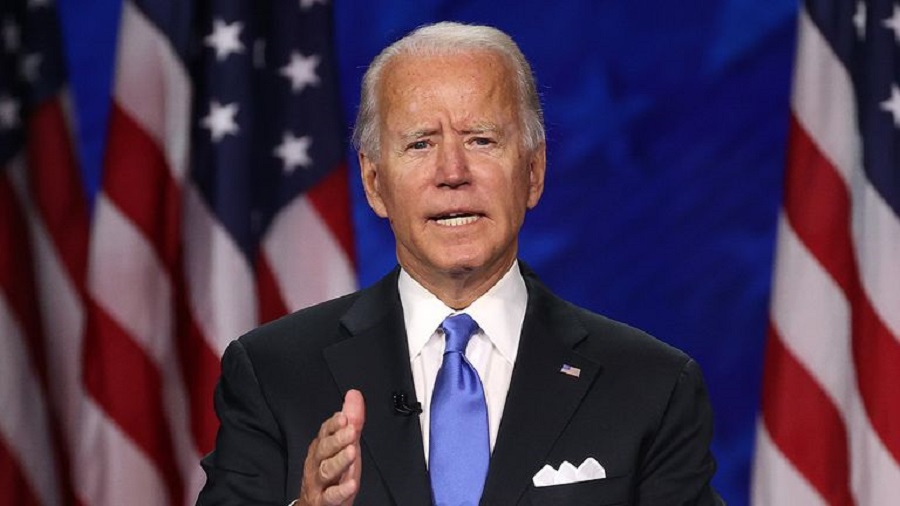 Newly-elected President, Joe Biden has signed his first executive orders as US President including reversing a Donald Trump-administration travel ban on 13 countries which were mainly Muslim and African nations.
Biden's executive orders, amongst other acts, also returns the US back to the Paris Climate agreement and stopping the construction of the border wall with Mexico.
This was disclosed in a report by Reuters after Biden signed 15 executive actions immediately after his inauguration.
"In the coming days and weeks, we will be announcing additional executive actions that confront these challenges and deliver on the president-elect's promises to the American people," Jen Psaki, Biden's press secretary said.
Other actions by Biden include reversing the Presidential permit for the controversial Keystone XL oil pipeline.
What you should know
Donald's Trump administration introduced a ban on citizens from countries which was upheld at the US Supreme Court, barring citizens of seven countries — Iran, Libya, Somalia, Syria, Yemen, Venezuela, and North Korea — from obtaining any kind of visas, and largely preventing them from entering the US.
Nairametrics reported that the US subsequently added six more countries to its travel ban list. They were Nigeria, Eritrea, Sudan, Tanzania, Kyrgyzstan and Myanmar. The extra ban meant citizens were allowed to visit but were banned from settling permanently in the United States.
US government gave conditions to get it to review Nigeria's status on the ban list, including getting Nigeria to improve on its data intelligence such that it would be easy to investigate any immigrant wishing to visit the United States and meet information-sharing systems.
In August 2020, President Muhammadu Buhari disclosed that it will take enormous resources to reverse the ban on immigrant visas for Nigerians by the United States Government. He also noted that the country was making some progress in that regard.
Biden's reversal of Trump's policies is part of an aggressive push to roll back some of his predecessor's strict and controversial immigration policies which have been condemned by world leaders and civil groups in the past.
Transport Fare Watch: Commuters by bus journey intercity paid more in December 2020
NBS report indicates that commuters paid more for bus journey intercity in December 2020 than they did in November 2020.
The average fare paid by commuters for bus journey intercity increased by 4.98% from N2,240.66 in November 2020 to N2,532.19 in December 2020, according to the National Bureau of Statistics (NBS) report for the month of December 2020.
According to the report, commuters in Abuja FCT (N4,415.73), Sokoto (N3,255.20), and Lagos (N3,250.60) paid the highest bus journey fare intercity while commuters in Bayelsa (N1,550.73), Bauchi (N1,600.70), and Akwa Ibom (N1,700.54) paid the lowest bus journey fare intercity.
Other key highlights of the report…
The average airfare paid by air passengers for specified routes single journey increased by 0.42% from N36,301.74 in November to N36,454.59 in December 2020.
Passengers from Anambra (N38,700.00), Lagos (N38,550.00), Cross River (N38,500.00) paid the highest airfare were while passengers from Akwa Ibom (N32,600.00), Sokoto (N33,500.00), and Gombe (N34,750.00) paid the lowest airfare.
The average fare paid by commuters for bus journeys within the city increased by 6.18% from N333.86 in November 2020 to N354.49 in December 2020, according to the National Bureau of Statistics(NBS) report for the month of December 2020.
Commuters in Zamfara (N600.50), Bauchi (N526.30), and Cross River (N458.07) paid the highest bus journey within the states whiles commuters in Abia (N200.50), Anambra (N242.23), and Borno (N243.12) paid the lowest bus journey fare within the city.
The average fare paid by commuters for journey by motorcycle per drop increased by 6.14% from N276.38 in November 2020 to N293.36 in December 2020.
Commuters in Niger (N1,575.70), Yobe (N397.45) and Imo (N397.42) paid the highest journey fare by motorcycle per drop while commuters in Adamawa (N80.40), Katsina (N130.25) and Kebbi (N146.25) paid the lowest journey fare by motorcycle per drop.
The average fare paid by passengers for waterway transport increased by 0.19% from N756.84 in November 2020 to N758.27 in December 2020.
Passengers in Delta (N2,300.35), Bayelsa (N2,240.00) and Rivers (N2,200.00) paid the highest fare by waterway passenger transport while passengers in Borno (N240.73), Gombe (N293.24) and Kebbi (N349.64) paid the lowest fare by water way passenger transport.
 Why this matters
Cost of transportation has been noted to account for the huge chunk of the budget for most lower/middle-class Nigerians and as well takes not less than 20% of their take-home pay packages.
The increase in transport cost for the month of December 2020 may not be unconnected with the yuletide seasons that come with an unusually high cost of goods and services.