Kimpton Kawana Bay Resort – Beyond real estate investing
Owning a piece of this luxury resort will allow Nigerians visa-free travel to 160 countries- including the US, China and EU Schengen Zone.
Overlooking the white sands and eternal blue waters of Grande Anse beach- voted by CNN and Conde Nast Traveller as one of the best beaches in the world, will stand the new 5-star Kimpton Kawana Bay Resort in all of its majesty.
Heralded by Forbes as one of the most anticipated luxury openings in 2021, the resort will feature an infinity-edge pool, state-of-the-art gym and spa facilities, exquisite fine dining restaurant, roof-top bar, beach bar, lounge with terrace and water sports facilities. The resort will be operated by an internationally recognised hotel brand – Kimpton Hotels & Restaurants, part of IHG (InterContinental Hotels Group), one of the largest hotel groups in the world.
A Once in a Lifetime Opportunity
Now selling with title deeded studios and suites for a minimum investment of USD220,000, this luxury 5-star resort offers more than just real estate investing. Kimpton Kawana Bay, endorsed by the Prime Minister of Grenada, is Grenada's most popular government-approved Citizenship by Investment Project. And as a result, owning a unit of what promises to be a spectacular work of art, provides the investor a Grenadian Passport, which in turn will allow you visa-free travel to 163 countries- including the US, China, Russia, Singapore and the EU Schengen zone.
With a projected rental income of 3-5% through a transparent revenue-sharing model, personal accommodation usage of up to 2 weeks each year with zero annual out of pocket fees, the fast-selling but limitedly available Kimpton Kawana Bay resort is a financially sound investment. It operates a hassle-free ownership model for potential buyers who can choose to disinvest and recoup their initial investment after 5 years should they require whilst retaining their Grenadian citizenship.
But why choose Grenada? There's so much to love about the famous "Isle of Spice'. The Caribbean country is rich with culture laced with a strong West-African influence. Its gorgeous beaches, fantastic scenery and amazing local cuisines make it a paradise on earth. But its economic and political stability, low crime rate, tax benefits, citizenship that can be passed on to future generations and the ability to live and work in the United States via the E-2 Visa category make it most alluring. And as other Nigerians have experienced, owning a unit of this magnificent resort allows the investor to include up to 4 dependents across 4 generations in one citizenship application.
Its also very interesting to note that Grenada does not require holders of its passport to live in the country- meaning you can live wherever you desire as your business and personal life dictates.
Getting Started
Acquiring a unit at Kimpton Kawana Bay Resort is a simple process that commences with the appointment of an international marketing agent. La Vida Golden Visas is a London-based Investment Migration firm and a leading facilitator of the Grenadian Citizenship by investment programme who has advised over 30,000 potential investors and currently serves clients from over 80 countries, including many Nigerians.
Interested buyers can reach out to La Vida Golden Visas for more information and advice on how to get started.
Website: www.goldenvisas.com
Phone: +44 207 060 1475
Email: [email protected]
Glo-sponsored African Voices brings back Mo Abudu, 2 others in compilation edition
African Voices Changemakers shows on DSTV CNN Channel 401 on Saturday at 9.30 a.m. and 12.00 p.m.
The compilation edition of African Voices Changemakers, the Globacom-sponsored magazine programme of the Cable News Network (CNN), this week brings back to viewers media mogul, Mo Abudu, and two other talents who are positively affecting the African continent.
The two others are 30-year-old Elijah Amoo Addo, a Ghanaian chef and food stylist who has become a social entrepreneur through his creation of "Food for All Africa", and Karabo Poppy Molestane who in 2019 made the Forbes list as one of Africa's Foremost Under 30 CEOs.
Abudu hit the limelight with her talk show, Moments with Mo, on which she brought many issues to public attention through interviews with top personalities, the needy and citizens with mental health issues. In 2006, she founded her own TV channel, Ebony Life Television, which is received by viewers in over 49 countries across Africa, the UK and the Caribbean.
Ghana-based Addo uses advocacy and a food-sharing mobile phone app to feed thousands of vulnerable children through food recovery and redistribution. In collaboration with local restaurants, supermarkets, food distribution companies and rural small-hold farmers, Addo's organization collects leftover food or unwanted food that is close to its 'use-by' date and redistributes it to disadvantaged children in orphanages, hospitals and low-income schools.
Born in Vereeniging, South Africa, Molestane is a multi-award-winning Illustrator, graphic designer and street artist who is committed to the preservation of her cultural heritage. She is renowned as a Nike shoe designer and basketball court murals artist who has equally worked with the Wall Street and on Netflix's Strong Black Lead season.
African Voices Changemakers shows on DSTV CNN Channel 401 on Saturday at 9.30 a.m. and 12.00 p.m. Repeat broadcasts will be aired on Sunday  at 4.30 a.m.,   7.30 a.m., 12.30 p.m., 7.30 p.m. and on Monday at 12.30 a.m. and  5.30 a.m.
Unilever sets out plans to help build a more equitable and inclusive society
Unilever's ambition is to improve living standards for low-paid workers worldwide.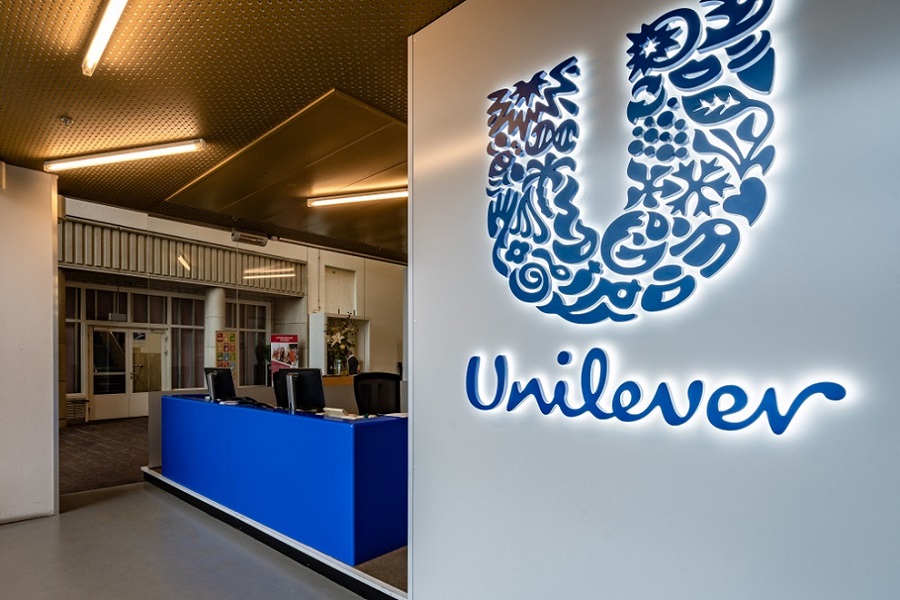 Unilever today announced a wide-ranging set of commitments and actions to help build a more equitable and inclusive society by raising living standards across its value chain, creating opportunities through inclusivity, and preparing people for the future of work.
Unilever's main commitments include:
Ensuring that everyone who directly provides goods and services to the company earns at least a living wage or income, by 2030
Spending €2 billion annually with suppliers owned and managed by people from under-represented groups, by 2025
Pioneering new employment models for our employees, and equipping 10m young people with essential skills to prepare them for job opportunities, by 2030
Alan Jope, Unilever CEO, explained, "The two biggest threats that the world currently faces are climate change and social inequality. The past year has undoubtedly widened the social divide, and decisive and collective action is needed to build a society that helps to improve livelihoods, embraces diversity, nurtures talent, and offers opportunities for everyone.
"We believe the actions we are committing to will make Unilever a better, stronger business; ready for the huge societal changes we are experiencing today – changes that will only accelerate. Without a healthy society, there cannot be a healthy business."
Unilever's ambition is to improve living standards for low-paid workers worldwide. The company will therefore ensure that everyone who directly provides goods and services to them earns at least a living wage or income, by 2030. The company already pays its employees a living wage, and they want to secure the same for more people beyond its workforce, specifically focusing on the most vulnerable workers in manufacturing and agriculture.
In addition to improving living standards through economic inclusion, Unilever is also critical about creating more opportunities for people from under-represented groups – both within and outside of the organisation. Diversity in the workplace directly results in improved financial performance through its capacity to foster innovation, creativity, and empathy.
Speaking further Jope said, "As we help to build a more equitable and inclusive society, we recognise that changes to the world of work will affect the employment prospects of many people. Many current ways of working – roles, places, hours, skills – are rapidly evolving. We have a responsibility to generate and sustain employability, by preparing our employees and other people beyond our organisation for the societal and technological changes that are taking place."
Beyond its immediate organisation, Unilever plans to help equip 10m young people with essential skills to prepare them for job opportunities, by 2030. "By investing in skills-building and providing work experience opportunities for young people, we will drive growth, and accelerate digital capabilities, building expertise and increasing productivity." Jope said.
About Unilever
Unilever is one of the world's leading suppliers of Beauty & Personal Care, Home Care, and Foods & Refreshment products with sales in over 190 countries and reaching 2.5 billion consumers a day. It has 150,000 employees and generated sales of €52 billion in 2019. Over half of the company's footprint is in developing and emerging markets. Unilever has around 400 brands found in homes all over the world, including Dove, Knorr, Dirt Is Good, Rexona, Hellmann's, Lipton, Wall's, Lux, Magnum, Axe, Sunsilk and Surf.
Unilever's Sustainable Living Plan (USLP) underpins the company's strategy and commits to:
Helping more than a billion people take action to improve their health and well-being by 2020.
Halving the environmental impact of our products by 2030.
Enhancing the livelihoods of millions of people by 2020.
The USLP creates value by driving growth and trust, eliminating costs and reducing risks. The company's sustainable living brands delivered 78% of total growth and 75% of turnover in 2019.
Since 2010 we have been taking action through the Unilever Sustainable Living Plan to help more than a billion people improve their health and well-being, halve our environmental footprint and enhance the livelihoods of millions of people as we grow our business. We have made significant progress and continue to expand our ambition – in 2019 committing to ensure 100% of our plastic packaging is fully reusable, recyclable or compostable by 2025.
While there is still more to do, we are proud to have been recognised in 2019 as sector leader in the Dow Jones Sustainability Index and in 2020 – for the tenth-consecutive year – as the top-ranked company in the GlobeScan/SustainAbility Sustainability Leaders survey.
For more information about Unilever and its brands, please visit www.unilever.com.
For more information on the USLP: www.unilever.com/sustainable-living/
Nigeria´s rising debt, rising inflation and more | Economic Roundup