SEC says state governments have borrowed N900 billion from capital market
The SEC has disclosed that state governments have borrowed at least N900 billion from the Nigerian capital market in the last four decades.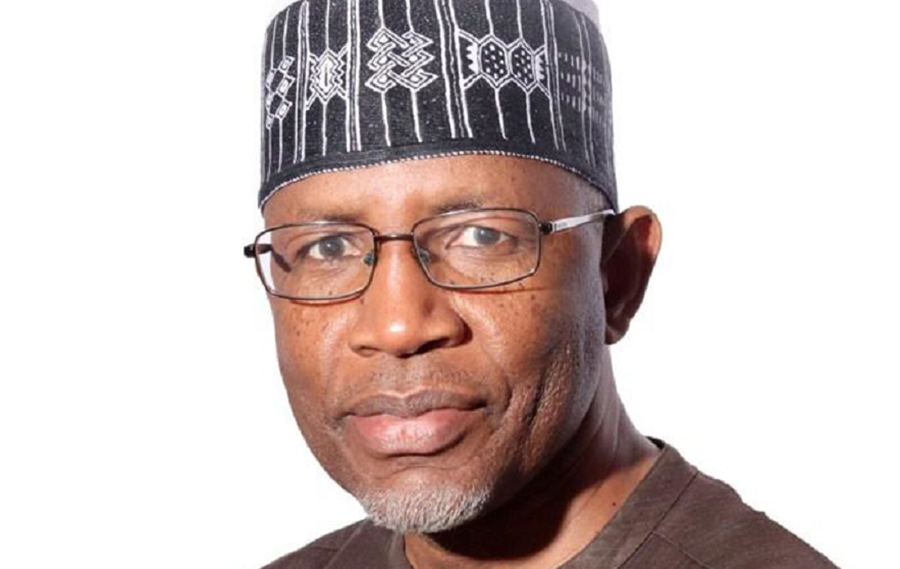 The Securities and Exchange Commission (SEC), has revealed that state governments in the country have borrowed at least N900 billion from the Nigerian capital market since 1978.
According to a report from Vanguard, this disclosure was made by the Director-General (DG) of SEC, Mr Lamido Yuguda, at a webinar which was organized by the Nigerian Stock Exchange (NSE) on ways sub-nationals can raise funds through the sale of state-owned enterprises.
READ: Nigeria's total public debt stock increased by N2.381 trillion in 3 months
The SEC DG who was represented by the Executive Commissioner in charge of Legal and Enforcement, Mr. Reginald Karawusa, revealed that this amount was raised from the capital market through the issuance of debt since 1978.
While speaking on 'Privatization in Nigeria and the Outlook for Sub-National Economic Development', the theme of an event organized in partnership with the Nigeria Governors' Forum (NGF) and the Nigerian Investment Promotion Council (NIPC), he said a huge part of these funds were deployed to financing capital projects and some critical infrastructures for the development of their various states.
READ: FG to disburse N97.3 billion to tech innovators, agric enterprises
He said, "Sub-national issuers in Nigeria have been able to access the debt capital market over the years since 1978, state governments in Nigeria have raised close to N900 billion through debt issuances. A significant part of these funds was deployed to finance capital projects across the country.''
It must be noted that State governments raise long-term funds from the capital market through bond issuance. In the past, many states including Lagos, Ekiti, Delta, Edo State, Yobe, Osun among others, have raised funds from the market which were basically used for the execution of projects and development of infrastructures.
READ: FG reveals amount spent on school feeding program during lockdown, denies spending N13.5bn monthly
The SEC boss, however, noted that a drop in allocation from the Federal Government due to significant decline in oil revenue, low level of internally generated revenue and so on, has negatively affected the ability of most of these states to pay salaries after servicing its debts. This has also affected the states' ability to continue to borrow in a sustainable manner.
On the privatization of state-owned enterprises, Yuguda said, "Several enterprises are still owned and controlled by the government, both at the state and federal levels. A number of these entities have the capacities to generate cash flows and corporate profitability.''
READ: Unclaimed dividend stands at N158.44 billion, over N100 billion from unclaimed shares
He noted that privatization is a way for governments to unlock economic potentials inherent in these state-owned enterprises.
It must also be noted that raising these funds from the capital market which are needed badly for development, will be good for transparency, meet the financial obligation and good for funding of capital projects for development. Such improved infrastructure can help increase the internally generated revenue.
N200 billion Unclaimed Dividend: Securities dealers reject FG's plan to manage fund
ASHON has rejected plans by the Federal Government of Nigeria to manage the N200 million unclaimed dividends.
Some capital market experts, represented by the Chairman of the Association of Securities Dealing Houses of Nigeria, have rejected plans by the Federal Government of Nigeria to manage unclaimed dividends – which is projected to hit N200bn by the end of this year, according to a report by Punch.
The Chairman, Association of Securities Dealing Houses of Nigeria, Onyenwechukwu Ezeagu, explained that capital market regulators and operators had leveraged technology to put in place many initiatives to address the issue of unclaimed dividends. Some of these initiatives include de-materialization of shares, which entails upload of quoted companies share in the Central Securities Clearing System for ease of reconciliation, adoption of e-dividend and e-mandate, consolidation of multiple accounts, identity management engagements, and introduction of electronic Initial Public Offering.
(READ MORE: Nigeria needs $5billion for National Broadband Plan – Chairman, BISC)
What they are saying
Commenting on the recent development, Mr. Ezeagu said, "Generally, the incentives for savers and capital providers in the capital market is the expectation of dividends and capital appreciation.
"It is, therefore, our considered view that the proposed legislation, if passed, will be a great disincentive to savings, long-term capital mobilization, and serious disruption of the Nigerian economy, since it will take away the only expectation of investors in the market."
Corroborating him, the President, Chartered Institute of Stockbrokers, Mr. Olatunde Amolegbe, said the Securities and Exchange Commission would always ensure the transfer of unclaimed dividends to the capital reserves of the company for restricted utilization, such as capital expansion and issuance of bonus shares to the company's shareholders.
What you should know
Nairametrics had earlier reported that some law makers (Reps) raised alarm over N200 billion unclaimed dividends in 2020. In lieu of this perceived need, a proposal for the creation of an unclaimed dividend and utilized bank balance trust fund was emphasized in the 2020 Finance Bill — wherein, dividends declared and unclaimed would be warehoused and owed as a perpetual debt to shareholders.
Chapel Hill Denham Nigeria infrastructure debt fund offers up to N20.2 billion
A leading Nigerian investment bank announced Chapel Hill Denham Nigeria Infrastructure Debt Fund Series 7 Offer of up to N20.24 Billion
Chapel Hill Denham Advisory Limited and Chapel Hill Denham Management Limited announced the opening of Chapel Hill Denham Nigeria Infrastructure Debt Fund Series 7 Offer of up to N20.24 billion under the CHD NIDF's N200 billion Issuance Programme.
READ: NSIA to invest $5 million in Chapel Hill Infrastructure Fund
What you should know
The proceeds from the offer will be applied towards infrastructure loans approved by the fund manager's investment committee.
It also disclosed that African Development Bank (AfDB), following its announcement in October 2018 to invest in the NIDF, will be committing the Naira equivalent of USD$10 million to the series 7 offer.
AfDB's commitment to the NIDF was on the back of a detailed due diligence and review process undertaken by a multi-disciplinary team of AfDB experts.
READ: Top 10 Stockbroking firms trade shares worth N138.1 billion in January 
In the current volatile yield environment, the NIDF still remains a compelling investment outlet, both from a total return and cash yield perspective.
With net assets in excess of N58.6 billion, the Fund continues to deliver consistent and predictable returns, along with principal preservation to investors.
What this means
The cash yield generated by the CHD NIDF has consistently been above the 10-yr FGN. Since its inception in June 2017, the fund has delivered a total return of 82.3% (assuming the cash distributions were reinvested). Total returns for the trailing twelve months (up to September 2020) was 12.4%.
READ: Nigerian mutual funds made an estimated N1.9 billion gain in 2018
Highlights of the Chapel Hill Denham Nigeria Infrastructure Debt Fund include:
Entity: Chapel Hill Denham Nigeria Infrastructure Debt Fund
Fund Manager: Chapel Hill Denham Management Limited
Structure: Close-ended Unit Trust, regulated by the Nigerian Securities & Exchange Commission. Compliant with PENCOM Investment Guidelines and SEC Rules on Infrastructure Funds.
Program: ₦200 Billion under which the Units will be issued from time to time
Series: 7 Offer
Size: Up to ₦20.24 billion
Offer: Price ₦109. 58 per unit
Offer: Units 184,740,440 units
Minimum Subscription: 100,000 units
Offer: Open Date November 16, 2020
Offer: Close Date December 9, 2020
Listing: FMDQ-OTC
Nigerian Treasury bills yield falls to minus 0.09%
With Treasury bills rate at minus 0.09%, investors are now paying the government to keep their cash
The Nigerian Interbank Treasury Bills True Yield went negative on Tuesday with a 90-day treasury bill trading for -0.0109%. The 6 months, 3 months, and 9 months treasury bills true yield traded at -0.0369%, 0.0689%, and -0.0920% respectively. This suggests investors are now willing to pay the government to keep their money for them.
Nairametrics confirmed this from a reliable investment house that trades in fixed income and equity securities. The information is also available via premium subscription with the FMDQ
According to the FMDQ, The Nigerian Inter-Bank Treasury Bills True Yield (NITTY) is a reference rate for tenured money market instruments. It is calculated from the discount rates of treasury Bills and represents the prevailing yield at which treasury bills trade among Nigerian Dealing Member (Banks)("DMBs").
Interest rates on treasury bills sold on the primary market sold for as low as 0.5% for a 9 months tenor as investors scampered or yields in the low yield market. Despite the low yields, investors still oversubscribed treasury bills suggesting that fund managers are willing to keep their money with the government at yields next to zero. Thus, it is not surprising to see yields fall below zero and into negative territory.
Why this matters
Interest rates on fixed income securities such as treasury bills have fallen significantly throughout the year as the central bank abandoned a multi-year monetary policy that had focussed on cutting down the inflation rate and defending the naira.
However, since it kicked out local investors from purchasing the previously lucrative OMO bills, interest rates have nosedived drastically leaving investors will limited investment choices.
The low-interest-rate environment has also driven investors into the stock market where yields were previously as high as 17% for dividend-paying stocks with solid fundamentals. Nigerians stocks are now up 30% YTD and one of the best performing stock market in the country.
Meanwhile, while interest rates on risk-free securities like treasury bills  remain depressed and now in negative territory, Nigeria's inflation rate continues to gallop
One more thing…
Negative interest rates are not new around the world. Since the 2008 financial crisis that ushered in an unprecedented injection of cash into the global economy by central banks, interest rates have remained depressed.