6 fundamental risks every business owner must not take for granted
Being aware of the risks and proactively planning on how to manage them can be quite helpful.  
Running or managing a business irrespective of the size, requires that the owners or managers are fully aware of the fundamental risks they may face in their daily operations.  
Risk is the possibility of something bad happening to your business and making it impossible for you to realize your business objectives.  
Some risks may be known while others may not be known. For example, the risks and losses associated with the COVID-19 lockdown and the recent #EndSARS protests.
In all things, it is vital that the business owner articulates the type of risks he is to contend with and find appropriate ways of managing them – ignoring them as if they do not exist could jeopardize the continued existence of the business enterprise, in line with the popular parlance that "ignorance is not excuse". 
In fact, nobody can eliminate the business risks, but being aware of them all and proactively planning on how to manage them can be quite helpful.  
Any business owner that wants to reap the dividends of their investment in the business must consider the following risks and plan how the risks are to be sufficiently mitigated.
Operational risk
Operational risk is the prospects of loss resulting from inadequate or failed procedures, systems, or policies like employee errors, inadequate processes and procedures, system failures, fraud or other criminal activities by staff or any unfavorable events that could unduly expose the business to losses. 
One unexpected event is just enough to crumble the business. It could come in form of natural disaster, riots/protests, technical issues, burglary, or fire that could destroy the physical structure of the business or cost huge losses to the business. 
Whether it's a people or process failure, the operational risks can adversely impact the business in terms of money, time, and reputation. 
Each of these potential operational risks can be managed in different ways.
It could be by way of training of

 sta

ff

Putting in place adequate

 processes and standards of 

operations (SOPs)

that would not create opportunities for fraudulent or criminal activities by staff.

Establishing backup systems to ensure operations aren't affected in the case of unforeseen events occurring.
Competition risk
Every business owner should know there are competitors offering the same products and services to the public.
It is instructive that they always think ahead of the competition and should not be comfortable with past successes recorded, in order not to be upstaged.
The business owner should ensure that he is reinventing, retooling, and rejigging his products and services to win more stakes in the business sector.
A sure way to fail in business and lose the existing customers is when a businessman in the midst of the stiff competition in his industry is unwilling to review business strategies.
A successful business owner should always put his eyes on his competitors by regularly conducting SWOT (Strength, Weakness, Opportunities, and Threat) analysis on its business, as well as, monitoring the activities of his competitors via online and social media channels.  
Economic risk
Every business owner must be mindful of what is happening in the larger economy where his business operates. This is imperative because the economy keeps changing and the business must keep changing its strategies in tandem with the economic directions and realities.  
To this end, the business owner must always understand the direction of the economy by being on top of different macro economic policies of the government, national budget, as well as, various economic indicators made available from time to time. 
It is important that the business maintains a robust and stable cash flow via savings and operating a lean budget with low overhead as a conscious financial management strategy. 
Financial risk
The business owner must review at regular intervals, all the credits extended to his customers, as well as his company's debt load.  
In a regime of interest rate fluctuations, it could present a serious challenge to the business if the direction is northward, as the business needs to have a good cash flow to manage the exposure, especially if it has huge debt loads with the financial institutions.  
Therefore, it is important to make necessary adjustments in his financial plan to avoid limiting his cash flows or creating unexpected losses. 
Planning to keep his debts as low as possible in sync with his business cash flow would help to prevent unnecessary pressures on the business' finances.  
Increasing and broadening the income streams of the business would also be a proactive measure of remaining financially stable in hard times, as a loss of cash flow from one or two business segments could be compensated for by robust inflows from other business lines.  
Compliance risk
Every business has several laws and regulations that it should always strive to comply with or face the wrath of the government. Some of the laws have to do with the business, staff or the environment.
Non-compliance with these laws and regulations always result in paying significant fines and penalties to the government, which may even affect the reputation of the company, if not properly managed.  
It is therefore important that the business owner remains vigilant in tracking all the compliance issues related to his business, as well as, regularly reviewing government agency information and seeking necessary assistance from consultants and experts in statutory regulations and compliance. 
Reputation risk
This is the risk of negative publicity, public perception, or uncontrollable events that could have an adverse impact on a company's reputation and possibly affect its revenue. 
Reputation risk sometimes occurs as a result of the crystallization of other risk events, which is referred to as the interaction of risk.
If a business fails to comply with the subsisting rules and regulations relating to its industry, this could lead to publishing its name on the 'offenders list', in addition to payment of penalties and fines to the government.
When the stakeholders – partners, customers, staff, business associates, bankers, etc. read or hear about such, they are very likely to perceive the business in a negative light and could lead to the loss of such vital relationships. 
Unfortunately, the social media channels have amplified the speed and scope of reputation risk, as just one negative tweet or bad review can swiftly diminish the brand's equity or ratings and cause the  the revenue to plummet. 
A single negative publicity about a business travels so fast and could completely wipe off all the goodwill built over the years.
To manage this risk, the business owner should make a conscious effort to regularly monitor what others are saying about him and his business via online and offline channels, and be ready to professionally engage the comments and promptly address any concerns via using the services of notable media firms or persons.  
Summarily, it is better to avoid any event that could tamper or infringe on the image of the business by making sure that all relevant regulations and laws are obeyed, and that service failures by way of poor products offerings or service deliveries are completely avoided or thoroughly explained.  
Cost of building materials rise by over 60% in one year
The price of building materials in the market experienced a rise of over 60% in the last one year.
The cost of Cement, Steel, Tiles and Plaster of Paris (PoP) cement, among others have risen by over 60% between March 2020 and March 2021.
For instance, the cost of steel, which was sold at N234,000 per tonne as of March 2020, had increased to N380,000 at the end of March 2021. This represents a 62% increase within the period under review.
While Dangote Cement increased from N2,600 to N3,800 (though it is sold at N3,600 in some areas in Lagos), Lafarge Cement and BUA Cement increased from N2,400 and N2,250 to N3,600 and N3,250 respectively within the same period.
The price hikes are not limited to the cost of steel and cement alone but also to other materials like Tiles, PoP cement, and roofing sheets.
The cost of super white cement increased from N2,500 (25kg) to N3,700, and the cost of high-quality white cement (40kg) also increased from N4,000 to N6,500.
The cost of gravel increased from N80,000 to N140,000; that of 8mm diameter and 25mm diameter (imported) increased from N234,000 and N245,000 to N330,000 and N380,000 respectively.
Doors are not left out in the hike. Costs of Flush door (high quality), Panel door and Turkish steel door (1,500 x 2,100) also rose from N35,000, N40,000, N165,000 to N60,000, N75,000 and N235,000 respectively.
Why the hike?
Industry experts have attributed the hike to persistent depreciation of the naira and the rising cost of other building materials.
Tunde Oluwole, a fellow of the Nigerian Institute of Builders, explained that the development was caused by high interest rate, inflation, increasing exchange rate and scarcity of forex in the country.
He said, "The increasing prices in Nigeria is a result of the combined effects of high-interest rates, devaluation of the naira, inflation, and non-effective distribution network of the materials."
To Kolawole Adebisi, an Estate Developer, the development in the cement industry is caused by the ban of imported cement in the country.
He told Nairametrics that he is not against the ban, as the government's intention is to boost local production of cement but explained that "the local manufacturers were unable to produce enough cement to meet the demand and this contributed to the rising cost of the product."
FG to extend fuel subsidy for 6 months
Reports indicate that the FG plans to spend N720 billion for the next 6 months on Premium Motor Spirit (PMS) subsidies.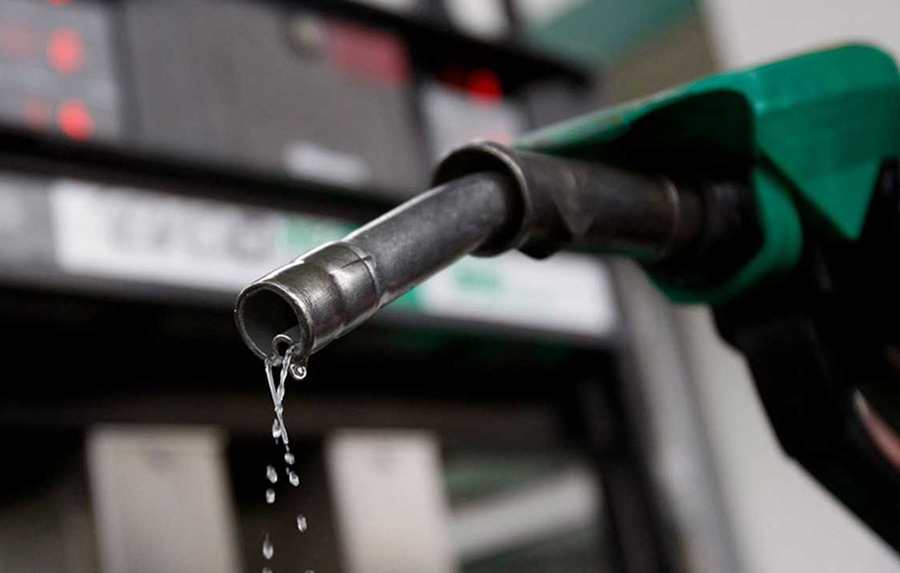 The Nigerian Government may have suspended plans to end its subsidy payments as reports indicate that the FG plans to spend N720 billion for the next 6 months on Premium Motor Spirit (PMS) subsidies.
This was disclosed in an exclusive report by The Guardian on Sunday, citing that President Muhammadu Buhari ordered that the subsidies remain in place for the next 6 months.
"Specifically, President Buhari has asked the Nigeria National Petroleum Corporation (NNPC) to suspend any idea on subsidy removal for five to six months so that a plan that does not harm ordinary Nigerians is evolved if the deregulation must go on," a Government official said.
What you should know 
NNPC GMD, Mele Kyari disclosed last month that the "NNPC may no longer be in a position to carry that burden because we cannot continue to carry it in our books," after reports of fuel imports under-recovery revealed the FG was spending N120 billion a month on subsidy.
Kyari also hinted that they may soon start selling PMS at market prices saying: "NNPC importing PMS at market price and selling at N162/L. The actual market price should be between N211 and N234/L. Meaning is that consumers are not paying the market price.
"NNPC is currently the sole importer of PMS, and we're trying to exit the underpriced sale of PMS. Eventual exit is inevitable, when it will happen I cannot say, but engagements are ongoing because the government is cognisant of the implications."
Nairametrics | Company Earnings
Access our Live Feed portal for the latest company earnings as they drop.