Consumers overall confidence index dipped by 25.0% Y-o-Y- CBN
According to the latest Consumer Expectations Survey Report for Q3, 2020, consumers' overall confidence index dipped to -21.2 points.
The consumers' overall confidence index dipped to -21.2 points as at the third quarters of 2020(Q3,2020), down by 25.0%, from 3.8 points it recorded in the corresponding period last year. This is according to the latest Consumer Expectations Survey Report for Q3, 2020
What this means: The slip in outlook indicates that consumers were pessimistic in their outlook for Q3 2020. Respondents attributed this unfavourable outlook to declining economic conditions, family financial situation and declining family income.
Why this matter: The pandemic negatively impacted consumers' income and businesses. Hence, the CBN wanted to gauge the impact of this pandemic on their confidence and outlook, both in the past and going forward, through their quarterly survey.
Other Key Highlights:
The unemployment index for the next 12 months remained positive at 35.4 points in Q3 2020, indicating that consumers generally expect the unemployment rate to rise in the next one year.
With indices of 20.8 and 5.3 points, consumers expect the borrowing rate to rise and anticipate the naira to appreciate in the next 12 months.
Overall buying intention index in the next twelve months stood at 29.7 index points, indicating that most consumers do not intend to buy big-ticket items in the next 12 months. The buying intention indices for consumer durables, motor vehicles and house & lot were below 50 points, which shows that respondents have no plans to make these purchases in the next twelve months.
What you should know
The Overall consumer confidence index is computed as the average of the three indices, namely: Economic Condition, Family Financial Situation and Family Income.
a. Economic Condition refers to the perception of the respondent regarding the general economic condition of the country.
b. Family Financial Situation refers to the level of savings, investments, other assets including cash at hand and outstanding debts.
c. Family Income includes primary income and receipts from other sources received by all family members as participants in any economic activity or as recipients of transfers, pensions, grants, and the like
Here are macro trends that will shape Nigeria in 2021 – KPMG
Analysts in KPMG Nigeria have stated that there are 10 macro trends that will determine the fate of the nation's economy next year.
Nigeria may be out of recession by the first quarter of 2021, as projected by the Minister of Finance, Budget and National Planning, Mrs. Zainab Ahmed, but analysts in KPMG Nigeria have stated that there are 10 macro trends that will determine the fate of the nation's economy next year.
The macros are Global dynamics, fiscal sustainability, uncertain forex environment, stringent policy posture, constrained productivity and accelerated credit penetration.
READ: Nigeria needs to spend $3 trillion in over 30 years to bridge infrastructural gap – Moody's Report
Others are cautious private sector investment activities, emerging digital economy, socio-political threats, and consumer pressure points.
This was disclosed by Olusegun Zacchaeus, Associate Director, Strategy and Economics, KPMG, during the American Business Council webinar recently.
READ: Nigeria can become an exporting nation through indigenous entrepreneurship – Pantami
Global dynamics
Zacchaeus explained that the modest recovery expected in 2021 is threatened by the second wave of COVID-19 pandemic. According to him, everyone should expect more pressure that will emanate from the global economy. For instance, the change of baton of the Democratic government in the United States is expected to impact several economies, including Nigeria. He said,
"The emergence of a new democrat president will have implications on the global economy. The bigger fiscal stimulus package totaling US$2.5 trillion from 2021 to 2024 is expected to drive recovery.
"On oil price dynamics, bilateralism with possible easing of trade tensions between the US and China. Possible catalyst for distortion in oil prices given strong advocacy for shift away from fossil fuel."
READ: Port Harcourt Refinery to get a facelift in Q1 2021 – NNPC
KPMG added that OPEC is considering deepening oil production cuts amidst rising Covid-19 cases, and fresh economic lockdown in Europe Outflows from SSA between February and March totaled $5 billion.
According to the firm, 47% of investors think emerging market economic activity will slow over the next 12 months, compared with 37% who think it will accelerate and borrowing costs are still high and financial conditions remain difficult.
"WTO expects a significant downturn in global trade in 2020 between 13% and 32%, and some recovery in 2021 at 8%. Risks to the outlook include a second wave of COVID-19 with the results being very sensitive to the length of time that the Covid-19 threat remains in place or trade restrictions," he added.
READ: Nigeria @ 60: The Aviation sector and its travails
Fiscal sustainability
It stated that the proposed 2021 budget provides indications of tight spending and worsening debt. KPMG projected that the Budget implementation will likely underperform in line with historical trends.
According to the firm, Nigeria's fiscal flexibility is constrained by a high interest bill as a percentage of general government revenue and by inefficient non-oil tax collection.
Noting that the impact of new tax policies could be watered down by overall low economic outputs, KPMG advised that the Integrated Revenue Monitoring System (IRMS) needed to ease revenue recognition.
READ: Afreximbank's African commodity index dips by 1% q-o-q in Q3 2020
Uncertain FX environment
It stated, "The foreign exchange environment will remain under pressure exacerbated by lower FX earnings.
"Fair value estimation at N422/$1, reflecting a 9% overvaluation of real effective exchange rate. Fair value may improve but rates will still be misaligned in 2021.
"Liquidity is low due to the pressure on foreign reserves and sharp fall in capital importation by -78% in Q2 2020 (QoQ). Liquidity will remain challenged given oil price outlook and capital flows," it added.
On the multiplicity of rates, KPMG stated that multiple exchange subsist, considering the spread of N80 between BDC, government intervention rate, and official rate. CBN may not likely close the multiple exchange rate window.
READ: FAAC disburses N696.2 billion in July 2020, as Lagos State parts with N1.46 billion  
Constrained productivity
KPMG stated that Volatile, Uncertain, Complex and Ambiguous (VUCA) policy environment has negative impact on the overall growth in the economy.
Following this, social wheel pressure is spinning and this has resulted in a growing flux of skilled talent to other climes like Canada, U.K, Australia, and the United States.
"The nature, speed, volume, and magnitude of change is not predictable e.g. rising Inflation and low aggregate demand. Lack of clarity resulting in multiple and conflicting interpretations.
"Lack of predictability in issues and events make it difficult to see future outcomes or make decisions. Focus will be more on social vs economic growth," it added.
Accelerating credit penetration
The tax firm stated that Nigeria has been credit starved despite increased supply to the private sector. On what is expected in 2021, it added that deepened credit penetration is expected to continue in 2021. Albeit, there may be increased concentration
While concluding on this, it noted that LDR stipulated at 60%, now increased to 65% and that the OMO restrictions increasing overall liquidity in the banking sector.
"Increase in CRR from 22.5% to 27.5% to tame excess liquidity and inflation. The Reduction in MPR by 100bps from 12:5% to 11.5%. Development Finance Initiative as a policy tool will enhance credit penetration," it recalled.
Cautious private sector investment activities
According to KPMG, the Private sector confidence remains low as FDI is expected to dim in 2021. The firm noted that the largest component of capital importation, contributing 58.8% of total capital importation.
It attributed this to the government aggressive policies toward enhancing other strategic investments e.g. technology development in the economy.
It also attributed the Portfolio investment, which declined by 91% (YoY) at $385.32million in Q2 2020 from $4,292.893million in Q2 2019, to the impact of Covid-19 on global activities, which dampened investors' sentiments.
Emerging digital economy
The emerging digital economy is expected to witness growth in 2021, as Nigeria boasts of an industry driven by increased investment resulting in capital to drive growth.
On the influx of start ups in the segment, KPMG stated that the total funding in Nigerian startups in 2018 up to $178 Million. Entry of new players, 15 startups raised more than $1million in the fintech segment.
"Tech start-ups have begun to attract funding from venture capital firms, however, foreign investors provide over 80% of this funding," it added.
Socio-political threats
The social wheel of pressure is spinning, as an additional 5million Nigerians are expected to be pushed into poverty in 2021 due to crisis. This will be driven largely by contraction of remittances and growth in population (2.6% annually) above the GDP growth rate.
Consumer pressure points
Even in 2021, the tax firm is optimistic that there are several macro forces pitched against the consumer. One of them is employment, which remains a major challenge in Nigeria, as inflationary pressures on the rise are expected to be sustained in 2021, driven by rising costs.
Despite the challenging environment, consumers' confidence is expected to be positive, as consumer spending will remain under pressure.
In conclusion, unemployment and erosion of purchasing power, due to inflation, will form additional pressure points.
What you should know
Speaking at the same forum in 2019, as reported by Nairametrics, Zaccheaus explained that the the global developments in 2020 portends significant risks for the Sub-Saharan countries. Other factors are investment for growth, productivity, technology and digital disruption, socio-economic pressure and consumer pressure points.
While providing an update on the Nigerian economy, it was stated that it currently stands on a slippery slope of recovery. According to KPMG, the Nigerian economy which recorded a growth rate of 6.21% in the first quarter of 2014, has continued to witness very slippery growth recovery since the 2016 recession.
No more N100 a plate meal in Nigeria
Food items across markets have experienced a spike in prices, making it impossible for one to find a decent meal for N100 today even in local outlets.
Gone are the days when an average Nigerian could purchase a meal with N100 and be filled to the brim. Even in Lagos, where foodstuffs are generally perceived to be expensive, a hungry Nigerian with just N100 could buy a loaf of 'Agege' bread for N60, beans for N30, and two sachets of pure water at N5 each; or White rice for N50, beans N30, spaghetti N10, and 2 pure water.
READ: Central Bank says monetary policy not to blame for rising food cost
Similarly, with N100, an average Nigerian could purchase 1 wrap of "amala" for N50 and 2 slices of meat at N20 each with 2 pure water, while some other person could prefer to buy "fufu" in place of "amala" and still be filled.
However, prices of food items are known to be downward sticky in Nigeria, as food items across diverse food classes have experienced price increases in recent times. Of all items, staple food items are the most affected, especially the prices of rice, garri, yam, potato, cassava, and yam flour, to the prices of relatively ostentatious items like semovita, semolina, or poundo yam.
READ: Poor state of roads, unfavourable policies hinder food production- So Fresh boss
Even the market prices of spaghetti and indomie, which are considered close substitutes for rice, have experienced major spike in recent times. By taking an investigative stance, one would realize that Golden penny pasta (spaghetti) which sold for between N120 – N150 a year ago, ow sells for between N230 – N250 a piece, marking about a 66.67% increase in 12 months.
Similarly, egg, a pocket-friendly and close substitute for fish, meat, chicken, and turkey, is not so pocket-friendly anymore, with a price increase from N25 a year ago to N50 as of today – a 100% increase.
READ: How the proposed minimum wage will affect those earning above N30,000
In line with the recent development, coupled with the widespread economic vulnerabilities in the nation, it is obvious that the cost of cooking a meal in Nigeria today is twice as expensive as it was a year ago. As the price of cooking ingredients like tomato paste has increased by more than 200% this year alone. The price of onion, which is a widely eaten vegetable in the country, has also increased.
READ: Delta State House of Assembly passes N384 billion 2021 Appropriation Bill
Consequently, the cost of buying cooked food from 'Mama Put', food restaurants, and other outlets has also gone skyrocketed — it is impossible to get a satisfying meal without spending as much as N300 or more in the process, depending on the type of outlet you patronise. If a person were to spend on meals, an average of N300 twice a day for 31 days, it therefore indicates that an average Nigerian spends at least N18,600 on feeding in a month considering that many Nigerians still earn below the minimum wage of N30,000.
READ: Update: FEC approves 2020 Finance bill as FG denies plans to increase taxes
What they are saying
A food vendor in Abule Egba, known by her street name, Iya Sodiq, said that the cost of items she uses in cooking has gone up recently, and the only option she had was to increase the price she charges her customers to compensate for the recent increase. She disclosed that most times when asked to sell a fixed amount of food by a customer, the quantity she sells now is considerably lower than what she would have sold at the same amount earlier this year.
She stressed that even the smallest bread she sells in her shop currently goes for nothing less than N100.
"The prices of everything in the market is now high. Even the customers are complaining that my food is now small, but they don't understand that I am not even making many gains anymore because food items are now so expensive in the market," Iya Sodiq said.
In a conversation with another food vendor at Ikeja, by the name Mrs. Tobiloba, she highlighted that the cost of preparing a pot of soup has spiked significantly, given that the price of tomato paste, onions, pepper, seasoning, fish, meat, and even rice has gone up relative to last year, which meant her customers have to spend above N100 to quench their hunger.
She said, "Onions, pepper, tomatoes, rice, fish, meat and everything you need to prepare soup or stew have increased in prices in the market. If I sell in the quantity I was selling before, I will definitely run at a loss."
What this means
The persistent increase in the prices of food items has put downward pressures on the real value of money and also the real income of Nigerians. With food inflation rate moving towards the 2017 level of 17.38%, the purchasing power of Nigerians has never been this constrained, with nothing to compensate for the recent increase in the prices of food items, despite the increase in the national minimum wage.
What you should know
After a careful comparison of the composite food index between September 2015 and September 2020, Nairametrics reported last month that food inflation increased by 110.5%, this shows that the purchasing power of Nigerians is constrained, as real income has reduced significantly, despite the 66.7% increase in the National minimum wage from N18,000 to N30,000.
---
Article jointly written by Samuel Oyekanmi and Omokolade Ajayi
Central Bank says monetary policy not to blame for rising food cost
The CBN has insisted that rising food inflation can not be attributed to its monetary policy but to supply-related issues.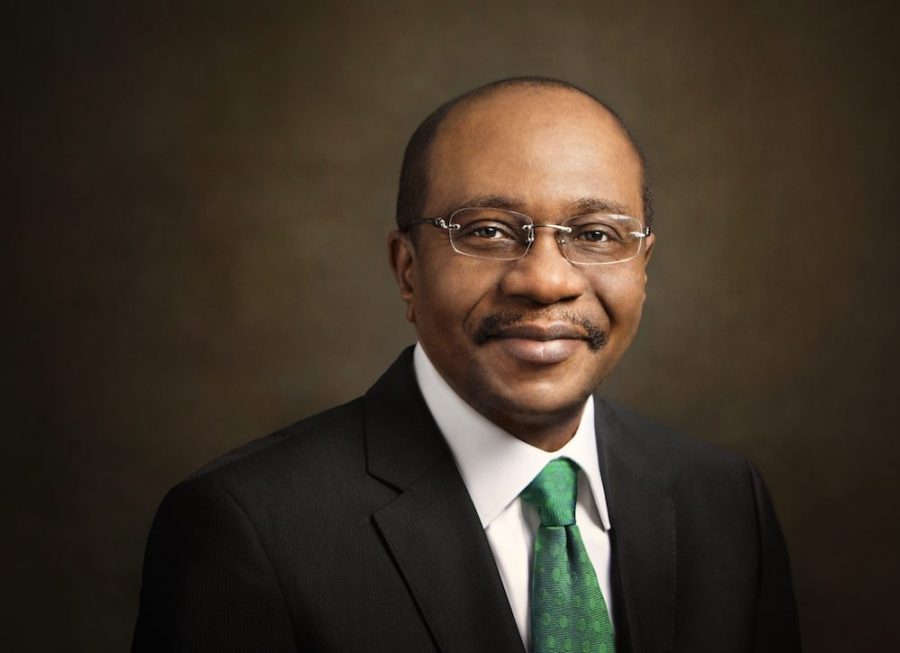 The Central Bank of Nigeria has once again blamed the rising food inflation on supply-related issues, shifting the blame away from its monetary policy.
The latest data from the National Bureau of Statistics (NBS) reveals that the inflation rate for the month of October rose to 14.23% year on year. Food inflation, a major component of Nigeria's inflation rate, rose by 17.38% year on year, underpinning the high cost of food suffered by millions of Nigerians.
Reasons for high food inflation
The central bank in its monetary policy committee meeting held in September identified the rising food inflation and blamed it on factors that are beyond its control. The latest MPC release contains the personal statements of the members.
The increase in headline inflation was largely driven by the persistent increase in the food component, which rose to 16.00% in August 2020, from 15.48% in July 2020. The core component also rose to 10.52% in August from 10.10 per cent in July 2020.
These upticks were driven primarily by legacy structural factors, such as the inadequate state of critical infrastructure and broad-based security challenges across the country, which dampened production activities. Other factors include the disruptions to supply chains, following restrictions to movements to curb the spread of the pandemic; adverse weather conditions, which resulted in the flooding of farmlands; as well as the inflation pass-through to domestic prices, following the depreciation in the exchange rate.
The recent increase in energy cost is also expected to further impact the domestic price level in the short-term.
What this means: By dumping inflation targeting from the demand side, the CBN is simply betting that spending money on stimulus programs will pay off down the road, as cheaper long-term credit will reduce the cost of goods and services and will eventually reflect in the lower inflation rate.
The CBN did not state where it sees the inflation rate and when it will drop to its new target by relying on supply-side management as a strategy.
The CBN claims it has spent about N3.5 trillion on several stimulus programs since Covid-19 broke in the first quarter of the year. However, the inflation rate continues to gallop, eroding the purchasing power of ordinary Nigerians.
The downside of this strategy is that there is very little impetus for foreign investors to purchase CBN securities at very low-interest rates.
This shuts the door to the reliance of foreign portfolio inflows to shore up dollar reserves, leaving us with investors who may want to return to the stock market.
What to expect: If oil prices fail to pick up and foreign investor inflow is not forthcoming, there will likely be heavy pressure on the CBN, effectively worsening things.