Total, GTBank, Zenith Bank up, Bulls return to Nigerian Stock Market
TOTAL led 30 Gainers as against 11 Losers topped by CUTIX at the end of today's session.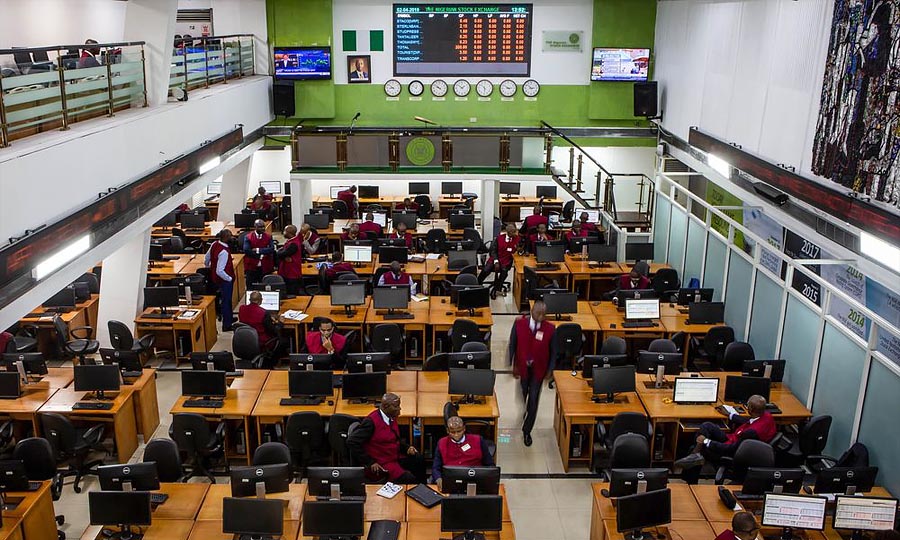 In spite of headwinds, the Nigerian Stock Market ended positively at its last trading session for the week. The All Share Index gained by 1.11% to close at 28,344.04 points, as against a neutral position recorded on Thursday. Its Year-to-Date (YTD) returns currently stands at +6.77%.
 Trading turnover was positive on Friday as volume gained by 42.93%, against a +56.66% gain recorded in the previous session. UBA, ZENITHBANK, and FBNH were the most active to boost market turnover.
Market breadth closed positive as TOTAL led 30 Gainers, against 11 Losers topped by CUTIX at the end of today's session. This is improved performance when compared with the previous outlook.
ROYALEX leads the list of active stocks that recorded an impressive volume spike at the end of today's session.
What you should know
Top gainers
TOTAL up 10.00% to close at N112.2
PRESCO up 8.93% to close at N65.9
ZENITHBANK up 7.75% to close at N21.55
NASCON up 7.44% to close at N13
GUARANTY up 2.88% to close at N30.35
Top Losers
CUTIX down 10.00% to close at N1.62
ETRANZACT down 9.42% to close at N1.73
ETERNA down 7.37% to close at N4.9
FIDSON down 1.69% to close at N3.5
UBN down 1.00% to close at N4.95
What this means
Nigerian bourse ended positive on Friday amid falling oil prices and the U.S dollar losing value.
Trading activities turned impressive amid the prevailing macro, showing the intensity of protests by Nigerian youths for Nigerian police reforms.
The inflation rate surged to 13.71% (year-on-year) in September 2020, indicating a 0.49% point difference when compared to 13.22% recorded in August 2020.
This weakened buying pressure in financial-based stocks.
Nairametrics envisage cautious buying amid rising COVID-19 caseloads globally.
Flour Mills Nigeria gain N28 billion on NSE in 10 trading days
Flour mills gained N28 billion on the Nigeria Stock Exchange in just ten trading sessions, as the share price rose by 26.15%.
Shares of Flour Mills Nigeria Plc, Nigeria's leading food business company, have gained N28 billion on the Nigeria Stock Exchange, in just 10 trading days this year.
After a preview of the performance of the shares of Flour Mills, Nairametrics discovered its shares increased by 26.15% within the review period.
The increase witnessed in the company's share price was triggered by renewed buying interests among investors for the shares of Flour Mills, on the back of its robust fundamental strength, and the impressive financial results the food and agro-allied company delivered in 2020.
Checks by Nairametrics also revealed that the company has gained N27,882,581,314.00 on the NSE so far this year. This is logical as the buying interest in the shares of the company saw the market capitalization increase from N106.61billion on the 4 January 2021, to N134.49billion at the close of trade on the exchange today.
What you should know
The impressive valuation and the current price of the company, which some investors see as under priced given the solid fundamental strength of the company, spiked buying interest in its shares.
Former GMD of Flour Mills, Paul Miyonmide and the Vice-Chairman of the Company, Chief Emmanuel Ukpabi, acquired additional shares of the company worth millions of naira since the company released its Q2 Financial Report on 27 October 2020.
Access Bank shares gain N44.4 billion in first 10 days of trading
Market capitalization moved from N300.36 billion as at the 4th of January, 2021 to N346.57 billion.
The shares of Access Bank Nigeria Plc have gained N44.4 billion since the commencement of trading at the Nigerian Stock Exchange (NSE) market on the 4th of January 2021 – 10 days of transaction.
This was uncovered by Nairametrics after tracking the performance of the shares of the bank on the floor of the NSE.
This is sequel to efforts by the group to further expand its territory and consolidate on its growth potentials, evident by its obtaining of regulatory approval to operate as a holding company and completion of the Cavmont Bank Limited deal, as reported by Nairametrics.
Nairametrics learnt that a combination of impressive financial performance by the group, evident by its 9M 2020 results, and the increased buying interest in its shares, all contributed to the upward movement of the bank's market capitalization, from N300.36 billion to N344.79 billion, indicating a gain of 14.8% in the review period.
What you should know
Access Bank Plc had earlier reported a Profit After Tax of N102.3 billion for 9M 2020, up by 15.7%
At the time of this report, Access Bank Plc shares traded at N9.7, compared to an opening price of N8.45, indicating an increase of 14.8%.
The outstanding shares of the firm currently stand at 35,545,225,622 units.
MTN, NB keep Nigerian stocks up, investors gain N112 billion
UACN (+10.00%) led the gainer's chart today, while ARDOVA (9.84%) was the top loser.
Nigerian bourse extended its positive rally at Friday's trading session, appreciating further by N112 billion, amid increased buying interest. Specifically, the market capitalization inched higher by 0.52% to close at N21.530 trillion from N21.418 trillion on Thursday.
In the same vein, the All-Share Index garnered 0.52% to close at 41,176.14 compared with 40,963.14 on Thursday.
Consequently, the market breadth remained positive with 42 gainers relative to 12 losers. UACN (+10.00%) led the gainer's chart today, while ARDOVA (9.84%) was the top loser.
Also, the total volume of shares transacted improved with an exchange of 666.60 million shares worth N6.39 billion in 6,980 deals.
JAPAULGOLD was the most traded shares by volume with 115.8million units, while GUARANTY and ACCESS topped by value at N1.27b and N461 respectively.
Top Gainers
UACN up 10.00% to close at N8.25
FLOURMILL  up  9.33% to close at N32.8
NB up 3.36% to close at N60
PRESCO up 2.78% to close at N74
MTNN up  1.19% to close at N170
Top Losers
ARDOVA down 9.84% to close at N19.7
MAYBAKER down 5.71% to close at N3.63
STERLNBANK down 1.96% to close at N2
ZENITHBANK down 0.38% to close at N26.3
UNILEVER down 0.37% to close at N13.45
Outlook
Nigerian Stocks ended the trading session on an impressive note.
The uptrend was driven by price appreciation in large capitalized stocks among which are; UACN, Flourmill, MTN Nigeria Communications, NB and PRESCO.
Nairametrics, however, envisages cautious buying as the COVID-19 crisis seems to be getting out of hand in Nigeria's key international markets that include Western Europe and the United States.