CBN invests over N120 billion on 320,000 farmers across CTG within four years
CBN has invested over N120 billion on 320,000 Cotton, Textile and Garment (CTG) farmers within four years.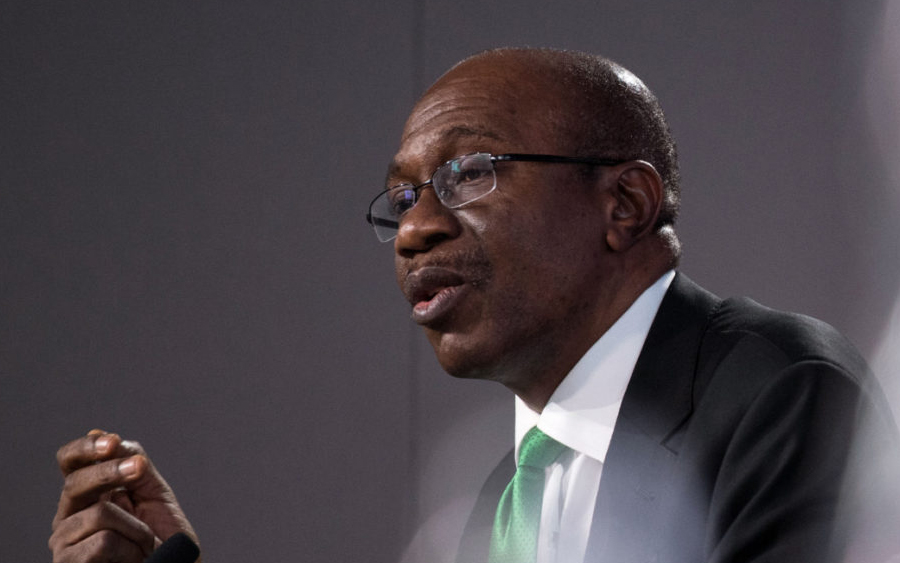 The Central Bank of Nigeria (CBN) via its verified Facebook account has announced that it has spent over N120 billion across the Cotton, Textile and Garment (CTG) sector, with over 320,000 beneficiaries (farmers) financed between 2016-2020.
This is in line with the diversification agenda of the present Federal Government, as enshrined in the Economic and Recovery Growth Plan (2017-2020).
Backstory
This latest development is the sequel to an earlier disclosure by CBN to invest over N100 billion in the CTG value chain. In addition, Nairametrics had earlier reported on the inherent economic potentials available in the CTG sector. It reported that if well harnessed, the sector has the potential to create nothing less than 2 million jobs and save the nation about $4 billion of our hard-earned forex on import bills annually.
What to expect
CBN justified the investment in the sector so far. According to the post, the following are the expected outcome of its sustained financing in the aforementioned sector:
The expected output for seed cotton in 2020 is projected to be over 300,000 metric tons
Enhance production capacity of Ginneries to over 102,000 metric tons of cotton lint, which is expected to meet and surpass the cotton lint requirement of our Textile industries
19 Ginneries resuscitated across the country and more expected to join before the end of 2020
Why this matter
A part of the CBN press release succinctly captured why the recent development is of delight to every well-meaning citizen of the country,
"CBN Interventions in Cotton, Textile and Garment sector is designed to resuscitate and return the Textile industries back to its glory days, creating jobs, diversifying Nigeria's economy, and achieving self-sufficiency in cotton production."
Update: Suspected hoodlums looting Palms Mall, Shoprite in Ilorin
Hoodlums have invaded Palms Mall and Shoprite in Ilorin, looting stores and carting away items.
Some suspected hoodlums are allegedly looting the Palms Mall on Fate road, Ilorin, Kwara State capital. The mall hosts stores of Shoprite, and Lifemate Furniture among other stores including Mobile phones retailers.
This was revealed by findings conducted by a Nairametrics analyst who is presently in Ilorin.
He said, "They allegedly stole iPhone 11 mobile sets, other mobile sets brands, Refrigerators, and households items among others."
According to the analyst, the suspected hoodlums forced their way into the Mall after they have stormed and allegedly looted Kwara Agro Hall, an agro resettlement centre, where they carted away Aluminium roofing sheets, mattresses, bags of cement and bags of flour among others.
Back story: Similarly, similar incidents had occured in Lagos when suspected hoodlums looted at Shoprite Malls across Surulere, Sangotedo.
According to reports, suspected thugs from Orile have invaded the mall and the neighbourhoods.
The alleged looters were seen with a cartload of goods on the streets along Ajah Road.
An eyewitness account also submitted that the hoodlums were looting shops around Bode Thomas and Adeniran Ogunsanya.
#EndSARS: President Buhari reaffirms commitment to protecting the rights of all citizens
President Buhari has reassured that the rights of all citizens will be protected.
President Muhammadu Buhari has restated his commitment to improving good governance and ensuring that the rights of all citizens are protected, in a bid to preserving the unity of Nigeria. He made this known during a virtual meeting with all living former Heads of State and Presidents of Nigeria.
According to a statement by the Presidency via its official Twitter handle, the meeting was well attended by former Presidents Olusegun Obasanjo, Goodluck Jonathan,  Chief Ernest Shonekan; former Heads of State, Gen. Yakubu Gowon, Gen. Ibrahim Babangida, and Gen. Abdulsalami Abubakar.
The meeting comes less than 24 hours after President Buhari's state of the nation address, where he called for an end to the #EndSARS protests as their voices have been heard.
Backstory
Nairametrics had earlier reported that President Buhari would be presiding over a National Security Council meeting with former Heads of State and Presidents.
According to the information contained in the tweets, President Buhari stressed that his administration will continue to improve good governance through the defined democratic process and sustained engagement.
During the meeting, the President recounted the initial concessions made by his administration on the demands of youths protesting against the excesses of some SARS members.
Buhari said that all the demands are accepted and that he has proceeded immediately to scrap SARS and commence the process of addressing the other demands made.
Instagram tenders apology for flagging #EndSARS posts as fake
Instagram has apologized for its algorithm malfunction that led to the flagging of #EndSARS posts as fake.
Social media is not just changing the way we communicate, it's changing the way we are governed and the way we live in society.
Instagram apologizes for its algorithm malfunction that leads to the dismay of its users.
Backstory:
Instagram on the 21st of October flagged a series of posts in support of #EndSARS protest killings, as false information.
Users received messages of, "False: The same false information was reviewed in another post by fact-checkers. There may be small differences. Independent fact-checkers say this information has no basis in fact."
This came as a huge disappointment to some of its users as the company refused to be of help in a critical time.
The social networking service apologizes, saying that its algorithm incorrectly flagged the posts, "Yesterday our systems were incorrectly flagging content in support of #EndSARS and marking posts as false. We are deeply sorry for this. The issue has now been resolved, and we apologize for letting our community down in such a time of need," they stated
Yesterday our systems were incorrectly flagging content in support of #EndSARS, and marking posts as false. We are deeply sorry for this. The issue has now been resolved, and we apologize for letting our community down in such a time of need.

— Instagram Comms (@InstagramComms) October 22, 2020
(READ MORE:#EndSARS: Nigerian Army set to commence Exercise Crocodile Smile VI)
The incident of October 20th took place at the Lekki toll plaza where the Nigerian military shot at several of the youths who were on a peaceful protest seeking an end to police brutality amongst other demands. Amnesty International confirmed that about 12 of the protesters were killed while hundreds of them sustained injures.
What you need to know:
The #EndSARS movement was first introduced in 2017. Its most recent protest started on the 7th of October, youths initiated back the protest to call for the disbandment of the Special Anti-Robbery Squad (SARS) unit of the Nigeria Police Force.