EndSARS: Police bans SARS from carrying out routine patrols
The IGP condemned acts of unprofessionalism, abuse of human rights and high-handedness by some personnel of the Squads.
The Inspector-General of Police, M.A Adamu, has banned the Federal Special Anti-Robbery Squad (FSARS) and other Tactical Squads of the Force including the Special Tactical Squad (STS), Intelligence Response Team (IRT), Anti-Cultism Squad operating at the Federal, Zonal and Command levels, from carrying out routine patrols and other conventional low-risk duties – stop and search duties, checkpoints, mounting of roadblocks, traffic checks, etc – with immediate effect.
This was announced by the Police in a statement on Sunday afternoon, after the Online outrage from the activities of the officers of SARS.
IGP BANS FSARS, OTHER POLICE TACTICAL SQUADS FROM ROUTINE PATROLS

– As Police Arrest 2 FSARS Operatives, 1 Civilian Accomplice in Lagos State

The Inspector-General of Police, IGP M.A Adamu, NPM, mni has banned the personnel of the Federal Special Anti-Robbery Squad (FSARS) and

— Nigeria Police Force (@PoliceNG) October 4, 2020
Nairametrics reported today that Nigeria's Ministry of Youth, former Senate President, Bukola Saraki, and the former Vice President, Atiku Abubakar all called on actions to be taken on SARS after the online outrage on Saturday.
"The Special Anti-Robbery Squad (SARS) unit of the Police was set up to confront violent crimes such as armed robbery, kidnapping and other related crimes. However, the unit has today morphed into an oppressor of the Nigerian masses who strive every day for a better life. Reports of intimidation, harassment and outright extortion by officers of the Special Anti-Robbery Squad (SARS) have continued unabated," Atiku said.
The Police also announced today that no personnel of the Force is authorized to embark on patrols or tactical assignments without Police uniforms.
Stating, "They must always appear in their police uniforms or approved tactical gear".
The IGP's directives come against the backdrop of findings by the leadership of the Force that a few personnel of the Tactical Squads hide under this guise to perpetrate all forms of illegality, contrary to the Standard Operating Procedure (SOP), Code of Conduct and Rules of Engagement establishing the squads.
The IGP warned that SARS should not invade the privacy of Nigerian citizens through indiscriminate and unauthorized search of mobile phones, laptops and other smart devices.
"They are to concentrate and respond only to cases of armed robbery, kidnapping and other violent crimes when the need arises," he said.
The IGP urged that SARS is a critical component of the Police in fighting violent crimes nationwide, and condemned the acts of unprofessionalism, abuse of human rights and high-handedness by some personnel of the Squads.
The IGP has therefore ordered the X-Squad and the Monitoring Unit to embark on immediate and massive nationwide monitoring of activities of Tactical Squads and other police officers on the road.
"They are to ensure prompt arrest, investigation and prosecution of all erring police officers who violate these directives and other extant regulations of the Force," he stated.
The IGP warned that the Commissioner of Police in charge of FSARS and other State Area Commanders will be held liable for any misconduct within their Area of Responsibility (AOR).
CBN to bar exporters with unrepatriated export proceeds from banking services
The CBN will from January 31, 2021 bar all exporters with unrepatriated export proceeds from accessing banking services.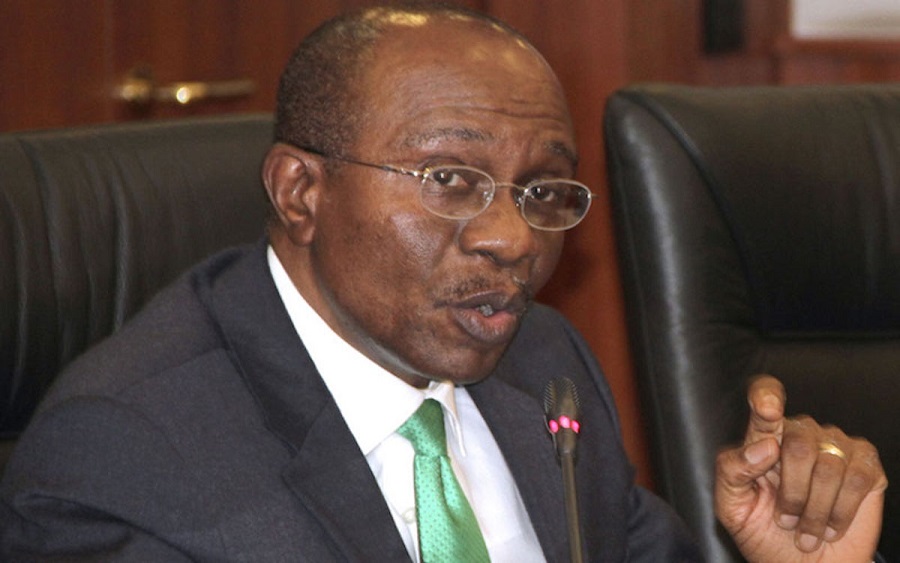 The Central Bank of Nigeria (CBN) has announced the prohibition of all Nigerian exporters who are yet to repatriate their export proceeds, from banking services effective from January 31, 2021.
The apex bank had in an earlier circular warned that failure to repatriate exports within 90 days for oil and gas and 180 days for non-oil exports constitute a breach of the extant regulation.
Analysts believe that the directive is part of a monetary control mechanism by policymaker to maintain relative stability in the exchange rate, especially after the pandemic created a wide disparity between the official exchange and the parallel market rates, eliminating incidences of over-invoicing, transfer pricing, double handling charges, etc.
In lieu of this, all concerned exporters are urged to comply with the directive before the specified date.
What you should know
According to Bloomberg sources, the new directive applies to exports up until June last year.
In a bid to ensure prudent use of foreign exchange resources, the Central Bank of Nigeria had earlier instructed authorised dealers and exporters to only open forms M for letters of credit, bills for collection and other forms of payment
Access Bank rejects Appeal Court's suspension of injunction against Seplat, approaches Supreme Court
Access Bank has expressed its displeasure over the ruling by the Court of Appeal which lifted the Mareva injunction against Seplat Petroleum.
Access Bank Plc has filed a Notice of Appeal at the Supreme Court, objecting to the suspension of the interim Mareva injunction on the assets of Seplat Petroleum Development Company, by the Appeal Court.
Nairametrics had earlier reported that the Court of Appeal had suspended the Mareva injunction, and subsequently ordered the opening of Seplat's corporate offices.
Nairametrics reported that Access Bank Plc had obtained the Mareva injunction through an Ex-Parte order dated November 13, 2020 to seal offices and freeze the accounts of Seplat, over the indebtedness of Cardinal Drilling Services, a company which Access Bank believes is partly owned by Seplat's boss, Mr ABC Orjiakor.
After some months of being under lock and keys, respite came the way of Seplat Petroleum on January 22, 2021 when Hon. Justice Ikyegh of the Appeal Court lifted the interim order on Seplat Petroleum assets, pending the determination of the appeal filed by Seplat.
Access Bank's reaction to the ruling
Expressing dissatisfaction over the ruling by the appeal court, Access Bank, through its Solicitors, Kunle Ogunba and Associates maintained that the learned justices of the court erred in law through the suspension of the interlocutory orders made by the trial judge at the Federal High Court. The solicitors regarded the outcome as an abuse of court process filed to interfere with the due administration of justice.
The bank in an affidavit maintained that "by discharging the said interlocutory orders, the Lower Court had unwittingly (via a motion) determined the main Appeal which seeks to also discharge the interlocutory orders made by the trial court."
The bank is praying that the Supreme Court reinstate the interlocutory orders made by the Trial Court on December 24, 2020, thereby overriding the judgement of the Appeal court en route.
In the same vein, the Bank is also seeking a court order restraining the defendants, that is Seplat, Cardinal Drilling Services Ltd, Mr. Orjiako, Ambrose Bryant, Kalu Nwosu and/or any other person acting through them from taking further steps towards enforcing, executing or giving any effect to the ruling/order of the Court of Appeal pending the hearing and final determination of the appeal it has filed at the Supreme Court.
Flashback:
Recall that Nairametrics reported some months ago that Access Bank obtained an Ex-Parte Order dated November 13th, 2020, to seal the assets of Seplat over debt owed by Cardinal Drilling Services Limited.
The bank also obtained a Mareva injunction freezing the accounts of Seplat in Nigeria and abroad.

Seplat had appealed the December 24, 2020 decision of the Federal High Court granting injunctions that, among others, resulted in the sealing of its corporate offices in Lagos.

The Federal High Court had earlier turned down an application by Seplat to access its accounts and offices which were earlier shut down by a Mareva injunction obtained by Access Bank against it.
Access Bank is understood to be grappling with a string of bad loans issued under the defunct Diamond Bank and is now stepping up efforts to go after some of the debtors by obtaining several court orders to seize properties.
Dangote, Rabiu, Adenuga make top 10 on Forbes' Africa billionaires list
Nigerian billionaire entrepreneurs; Aliko Dangote, Mike Adenuga and Abdul Samad Rabiu appear in the top spots of Forbes' Africa billionaires list.
Nigerians and South Africans dominate the top 10 spot on Forbes' Africa billionaires list, which is an annual ranking of the richest Africans compiled and published by American business magazine, Forbes.
The 10 richest people in Africa according to Forbes have made their wealth sources including investments in diamonds, telecom, cement, sugar, media and mining amongst others. In total, they have a combined net of $59.8 billion.
The top 10 list doesn't include a woman and is dominated by four South Africans and three Nigerians, with notable names like Aliko Dangote, Nicky Oppenheimer, Johann Rupert, Mike Adenuga, Abdul Samad Rabiu amongst the rest.
10. Koos Bekker
Net Worth: $2.8billion
Age: 68
Location: South Africa
Origin of wealth: Media and Investments
Company: Naspers
According to Forbes, Koos Bekker is revered for transforming South African newspaper publisher, Naspers into an eCommerce investor and cable TV powerhouse. In 2019, Naspers put some assets into two publicly-traded companies, MultiChoice Group and Prosus which contain the Tencent stake.
9. Patrice Motsepe
Net Worth: $3billion
Age: 58
Location: South Africa
Origin of wealth: Mining
Company: African Rainbow Materials
Patrice Motsepe, the founder and chairman of African Rainbow Minerals, became a billionaire in 2008 – the first black African on the Forbes list. In 2016, he launched a new private equity firm, African Rainbow Capital, focused on investing in Africa.
8. Naguib Sawiris
Net Worth: $3.2billion
Age: 66
Location: Egypt
Origin of wealth: Telecom
Company: Orascom Telecom Holding
Naguib Sawiris is a scion of Egypt's wealthiest family. His brother Nassef is also a billionaire. He built a fortune in telecom, selling Orascom Telecom in 2011 to Russian telecom firm, VimpelCom (now Veon) in a multibillion-dollar transaction.
7. Isaad Rebrab
Net Worth: $3.2billion
Age: 76
Location: Algeria
Origin of wealth: Food
Company: Cevital Industrial Group
Issad Rebrab is the founder and CEO of Cevital, Algeria's biggest privately-held company. Cevital owns one of the largest sugar refineries in the world, with the capacity to produce 2 million tons a year. Cevital owns European companies, including French home appliances maker Groupe Brandt, an Italian steel mill and a German water purification company.
6. Abdul Samad Rabiu
Net Worth: $5.5billion
Age: 60
Location: Nigeria
Origin of wealth: Cement, Sugar
Company: BUA Group
Abdulsamad Rabiu is the founder of BUA Group, a Nigerian conglomerate active in cement production, sugar refining and real estate. In early January 2020, Rabiu merged his privately-owned Obu Cement company with listed firm Cement Co. of Northern Nigeria, which he controlled. The combined firm, called BUA Cement Plc, trades on the Nigerian stock exchange; Rabiu owns 98.5% of it. Rabiu, the son of a businessman, inherited land from his father. He set up his own business in 1988 importing iron, steel and chemicals.
5. Mike Adenuga
Net worth: $6.3billion
Age: 67
Location: Nigeria
Origin of wealth: Telecom, Oil
Company: Globacom
Mike Adenuga, Nigeria's second richest man, built his fortune in telecom and oil production. His mobile phone network, Globacom, is the third-largest operator in Nigeria, with 55 million subscribers. His oil exploration outfit, Conoil, operates 6 oil blocks in the Niger-Delta.
4. Johann Rupert
Net Worth: $7.2billion
Age: 70
Location: South Africa
Origin of wealth: Luxury goods
Company: Compagnie Financiere Richemont
Johann Rupert is chairman of Swiss luxury goods firm, Compagnie Financiere Richemont. The company is best known for the brands Cartier and Montblanc. It was formed in 1998 through a spinoff of assets owned by Rembrandt Group Limited (now Remgro Limited), which his father formed in the 1940s. He owns a 7% stake in diversified investment firm Remgro, which he chairs, as well as 25% of Reinet, an investment holding co. based in Luxembourg.
3. Nicky Oppenheimer
Net Worth: $8billion
Age: 75
Location: South Africa
Origin of wealth: Diamonds
Company: De Beers Group
Nicky Oppenheimer, the heir to his family's fortune, sold his 40% stake in diamond firm, DeBeers to mining group, Anglo American for $5.1 billion in cash in 2012. He is the third generation of his family to run DeBeers, and took the company private in 2001. For 85 years until 2012, the Oppenheimer family occupied a controlling spot in the world's diamond trade.
2. Nassef Sawiris
Net Worth: $8.5billion
Age: 60
Location: Egypt
Origin of wealth: Constructions, Investments
Company: Orascom Construction
Nassef Sawiris is an investor and a scion of Egypt's wealthiest family. His most valuable asset is a nearly 6% stake in sportswear maker Adidas. In December 2020, he acquired a 5% stake in New York-listed firm Madison Square Garden Sports, owner of the NBA Knicks and the NHL Rangers teams. He runs OCI, one of the world's largest nitrogen fertilizer producers, with plants in Texas and Iowa; it trades on the Euronext Amsterdam exchange.
1. Aliko Dangote
Net Worth: $12.1billion
Age: 63
Location: Nigeria
Origin of wealth: Cement, Sugar
Company: Dangote Group
Aliko Dangote, Africa's richest person, founded and chairs Dangote Cement, the continent's largest cement producer. He owns 85% of publicly-traded Dangote Cement through a holding company. Dangote Cement produces 45.6 million metric tons annually and has operations in 10 countries across Africa. Dangote also owns stakes in publicly-traded salt and sugar manufacturing companies. Dangote Refinery has been under construction since 2016 and is expected to be one of the world's largest oil refineries once complete.