Software bug brings down Microsoft Teams, Azure
Microsoft's Teams app recently experience a bit of a glitch that affected services globally.
Microsoft recently disclosed that it was investigating an outage that brought down its cloud-based office services, including the meetings software, Teams, worldwide.
Microsoft reported challenges with authentication for its cloud services at around 9.25 pm UTC, meaning people were having issues logging into the online services; Teams, Outlook, and Office. The outage had affected services globally.
READ: Apple to settle customers with $500 million over slow iPhones
In a series of tweets sent by the world's most valuable software maker and seen by Nairametrics, the company said:
"We're investigating an issue affecting access to multiple Microsoft 365 services. We're working to identify the full impact and will provide more information shortly.
"We've published MO222965 to the Microsoft 365 Admin Dashboard, and will also be updating http://status.office.com with updates to our investigation.
"We've identified a recent change that appears to be the source of the issue. We're rolling back the change to mitigate the impact. Please follow http://status.office.com for updates on this issue if you are unable to access the admin portal."
READ: Oracle wins bid to acquire TikTok's US operations after Microsoft offer was rejected
We're investigating an issue affecting access to multiple Microsoft 365 services. We're working to identify the full impact and will provide more information shortly.

— Microsoft 365 Status (@MSFT365Status) September 28, 2020
Why it's important: In the midst of the COVID-19 pandemic, value chain services like Teams have been critical for individuals, and businesses working remotely.
In the month of April, Microsoft reported 75 million daily active users on Teams as a result of more people working from home.
READ: Guinness Nigeria finding it hard to refinance its loans due to dollar scarcity
With so many users depending on its services, Microsoft cannot afford to have any downtime. However, it reported that the services were mostly restored, though a small subset of customers in North America and the Asia Pacific were still unable to access them.
How scammers use SIM cards to rob your bank accounts
An arrested fraudster has confessed to the methods use to rob bank accounts via access to your phone.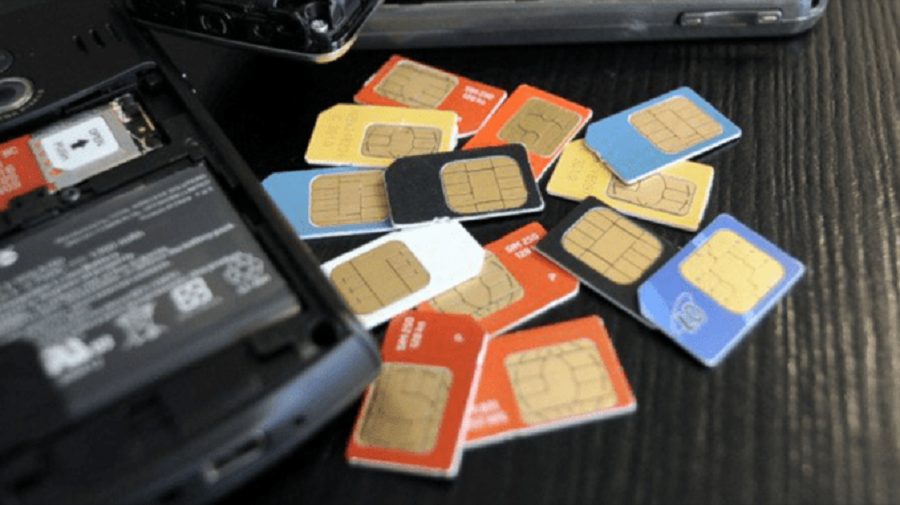 A lot of people are highly ignorant to how losing their phones to fraudsters can lead to a complete clean-up of their bank accounts.
If you ask any banker, he or she will tell you about the hundreds of customers who have often come crying to the banks for help after realising that the money in their bank accounts have either fallen short of what it should be or has hit red.
These frudsters do this by stealing victims' identity; name, address, bank information which they use in gaining access to their bank aacounts. They also use the stolen identity to defraud other people and even apply for loans, leaving the victim with debts.
READ: Don't be fooled by COVID-related scams
A local fraudster arrested by the Police confesses to how he steals money from people's bank accounts through their SIM cards. He claims he does "Wire Wire" also called SIM transaction or "Joker wire" where he can unlock, transfer and withdraw from any SIM card that is linked to a bank account.
In a video posted on Twitter by Jubril Gawat, the Senior Special Assistant (SSA) on New Media to the Governor of Lagos State, Babajide Sanwo-Olu, the arrested fraudster confessed that once he gets hold of such a phone, he gains access to it easily by dialing the code, *425*100# to reveal the bank account connected to the SIM card.
For example, if it is an Access Bank aacount, he will dial *901*00# to show the users account balance. He will then proceed to reset the PIN, and the bank will ask for the account number and date of birth of the account holder. Since a lot of people save their account number on their contact list, He can easily get it there.
READ: Here are 6 directives NCC gave MTN, Airtel, others on SIMs without NIN
He will then proceed to use the account number to get the victim's BVN, then use the BVN to get all his/her details by dialing *565*0#. With this information, he will proceed to reset the PIN, then use the date of birth to create a new PIN. From there, he will be able to transfer money out of the account.
He explains further that if the SIM card owner is a salary earner or owns a salary account, he will be eligible to apply for loans. As long as it's the SIM used to receive bank account alerts, he can hack it. He does it so efficiently that the main owner of the account will receive no alert on any transactions done.
He transfers the stolen money to a "No trace Account" (Aza) using another stolen sim with its BVN to create it,
so the new account will be used to receive the funds and the owner of that stolen SIM card will be the one that will be traced.
Even if he does not see a SIM to use, as long as he can get the BVN, he can use it to receive the funds.
It can be tough to keep up with the many vices of internet fraudsters, who are constantly changing their techniques to keep ahead of the authorities. Being a victim of fraud can affect people of any age, and it can cost a lot of money.
We have valuable information we let out easily, but unconsciously. And there are people out there waiting to get hold of such information. It is advisable to always be careful of where and how we store our personal information.
Twitter launches Clubhouse competitor, Spaces
Twitter has launched Spaces, an app that could rival the popular Clubhouse.
Social media giant, Twitter has announced the launch of a voice content app for use mainly on iOS. Several users have been invited to join the Spaces feature for testing so far.
Twitter disclosed this in a statement on Wednesday announcing product updates and then during a Q&A session for the Spaces feature.
"Spaces is a place to come together, built around the voices of the people using Twitter, your Twitter community. Spaces are live for as long as they're open; once ended, they will no longer be available publicly on Twitter," Twitter said.
READ: Twitter considering subscription fee for Tweetdeck and other new features
It added that the feature would be rolled out to a select few to learn and gather feedback from a variety of communities on Twitter.
"While anyone on iOS will be able to join a Space, only people in the small group will be able to create Spaces. We will expand the list of people who can create Spaces over time," Twitter added.
READ: Twitter considers paying its staff in Bitcoin
What you should know 
Twitter is not the only social media giant working on a Clubhouse competitor. Nairametrics reported that Facebook is creating an audio chat similar to the popular audio chat app, Clubhouse.
Nairametrics | Company Earnings