Petrol supply drops by over 23% due to decline in consumption
Consumption of petroleum products to decline to 27.2 billion litres in 2020.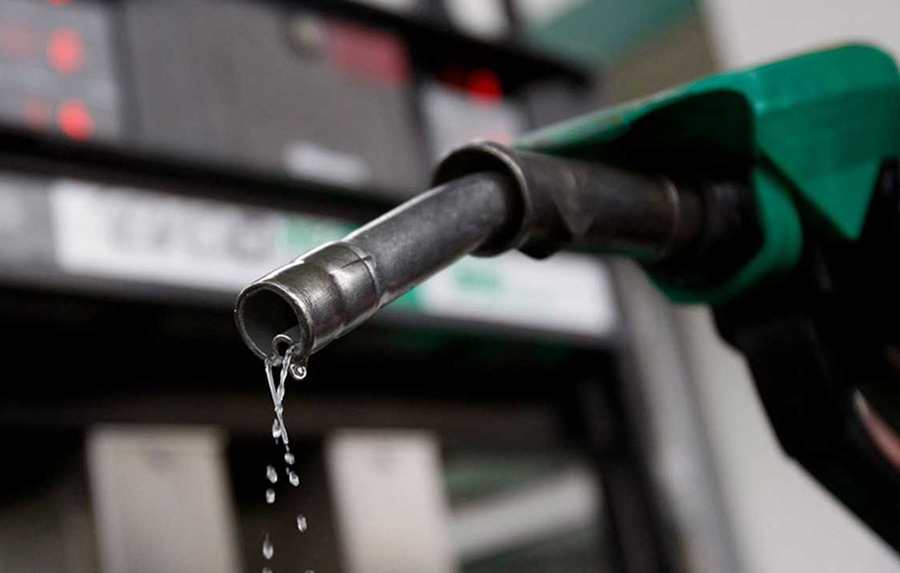 The total volume of petrol supplied in Nigeria declined by 23.88% in July, when it fell from 1.34 billion litres in June 2020 to 1.02 billion litres.
This was disclosed by the Nigerian National Petroleum Corporation (NNPC), in its monthly performance data for July.
According to the report, the 1.02 billion litres translated to 32.95 million litres per day, down from 44.62 million litres per day in June, when 1.34 billion litres were supplied.
READ: Bottom Line: Honeywell smells really good but….
The performance data also stated that 0.95 billion litres (30.67 million litres/day) were supplied in May, and 0.94 billion litres (31.37 million litres/day) in April.
In March and February, the volume of petrol supplied stood at 1.73 billion (59.72 million litres/day), up from 1.20 billion litres in January (38.68 million litres/day)
It stated, "The corporation has continued to diligently monitor the daily stock of Premium Motor Spirit, to achieve smooth distribution of petroleum products and zero fuel queue across the nation."
READ: UBA Plc H1'2020 results, a true reflection of its rightsizing decision? 
Agusto projects further decline
Experts in Agusto & Co, in a report, have noted that the impact of the COVID-19 pandemic on economic activities in the country resulted in a decline in the consumption of petroleum products.
The report said, "Agusto & Co. expects the consumption of petroleum products, particularly PMS and Aviation Turbine Kerosene, to decline to 27.2 billion litres in 2020, given the severely restricted travel and transportation activities during the second and third quarters of the year.
"This is expected to translate to a decline in revenue to N4.3tn in 2020."
READ: Petrol supply drops by 21%, NNPC gives reasons for high production cost
Back story:
NNPC has, until recently, been the sole importer of petrol into the country for more than two years, after private oil marketers stopped importing the commodity, due to crude price fluctuations, among other issues.
The refineries, located in Port Harcourt, Kaduna and Warri, have a combined installed capacity of 445,000 barrels per day, but have continued to operate far below the installed capacity.
NNPC says NO to petrol pump price hike in May
There would be no increase in the ex-depot price of Premium Motor Spirit in the month of May 2021.
The Nigerian National Petroleum Corporation (NNPC) has assured Nigerians that there would be no increase in the ex-depot price of Premium Motor Spirit, popularly known as Petrol in May.
This was disclosed by the Group Managing Director of NNPC, Mele Kyari, on Monday via the Corporation's Twitter handle.
It tweeted, "There would be no increase in the ex-depot price of Premium Motor Spirit in the month of May 2021."
Ex-depot price is the cost of petrol at depots, from where filling stations purchase the commodity before dispensing to final consumers.
READ: Nigerian automaker raises $9 million despite protest against electric car in Nigeria
Also, the GMD announced that there would be no increase in the ex-depot price of Premium Motor Spirit (PMS) in the month of May 2021.

— NNPC Group (@NNPCgroup) April 19, 2021
Kyari also added that Petroleum Tanker Drivers had suspended their proposed strike after the intervention of NNPC in the impasse between the PTD and the National Association of Road Transport Owners.
"We have given our commitment to both NARTO and PTD that we will resolve the underlining issue between them and come back to the table within a week so that we'll have a total closure of the dispute," he added.
READ: Oil marketers give conditions to resume fuel importation
What you should know
NNPC has maintained an ex-depot price of N148/litre since February despite the hike in the actual cost of the commodity, hence incurring subsidy of over N120bn monthly.
Also in March, the NNPC said it would maintain its ex-depot price for petrol until the conclusion of ongoing engagement with the organised labour and other stakeholders.

NCDMB's Oil and Gas Parks and their many adversaries
New businesses within the NOGAPS will face intense competition from foreign OEMs that do not have to battle with tariffs, a harsh business terrain and different tax treatment.
In 2018 the Nigerian Content Development and Monitoring Board (NCDMB), the body saddled with driving the development of Nigerian content in the Nigerian oil and gas sector, did a groundbreaking of the Nigerian Oil and Gas Park Scheme (NOGAPS), a scheme that involves the construction of sprawling oil and gas parks in Bayelsa, Imo and Cross Rivers State.
In a visit last week to one of the parks currently under construction in Emeya 1, Ogbia, Bayelsa State, the Minister of Petroleum for State, Chief Timipre Sylva, expressed delight at how the project was quickly progressing and was now at 70% completion. Mr Simbi Wabote, Executive Secretary of the NCDMB, during the visit also noted that the Oil and Gas Park project "is in line with the Federal Government's mandate to develop indigenous capacities for the oil and gas industry."
READ: NCDMB, BOI, won't relax conditions to access $200 million NCI Fund despite complaint 
While this is highly commendable, as the project will indeed reduce Nigeria's dependence on import of oil and gas equipment and provide jobs for local indigenes -which would likely reduce restiveness in the area-, there exist significant challenges to this project achieving its goals.
Perhaps one of the biggest of them is the African Continental Free Trade Area (AfCFTA) regime which is expected to open Nigeria's borders to an influx of imports from other countries within Africa. Beyond opening the borders, however, the tax treatment given to domestically produced items will be no different from similar products imported, and the typical tariffs for imported items will be removed.
READ: Aiteo accuses Shell of theft of 16 million barrel of crude oil
This essentially means that large and established original equipment manufacturers (OEMs) from other African countries may on the basis of their economies of scale be able to supply the same products produced in the oil and gas parks at lower rates. A report by Dun & Bradstreet reveals that in Africa, countries like Guinea, Gabon, Burkina Faso and Ghana that flank Nigeria play host to various oil and gas OEMs.
With the large oil and gas market Nigeria has, these companies will seek to make inroads into Nigeria under the AfCFTA regime. This will mean that the new businesses within the NOGAPS will face intense competition from foreign players that do not have to battle with tariffs and different tax treatment. Additionally, the Nigerian culture of preferring imported products over domestically manufactured ones might play a role in this, particularly if the prices of the imported ones even up with domestically produced ones or only have a slim margin.
READ: NNPC says local operators must improve capacity to achieve low cost of oil production
If the patronage for Innoson vehicles is anything to go by, in a market where there is no real difference in price between that and the domestically produced ones, we will see a preference for imported products.
All of this will be further aggravated by Nigeria's doing business difficulties. Things like delays in obtaining permits, approvals and licenses, the corruption that accompanies these processes, weak currency and dual exchange rates, poor infrastructure and lack of power supply abound. While the Nigerian businesses struggle with this, their foreign counterparts get to produce under more convenient conditions and are thus able to deliver within time and without the additional costs passed to consumers through these poor doing business practices.
While Mr Wabote has promised that the park in Ogbia will have dedicated power supply, it is hard to imagine that this power will not significantly cost the businesses if they are served at maximum capacity. At number 131 on the World Bank's Ease of Doing Business Ranking, a park would not solve Nigeria's problems, only a positive commitment to fix these doing business issues will.
READ: Seplat incurs N41.1 billion loss from OML 55, blames fall in oil prices
The christening of a park as an "oil and gas park" in the 21st century, where countries of the world –and indeed private companies- are working towards achieving increased use of cleaner energy sources, is counterintuitive. The park should be an energy park that integrates significant research and development in its function as well as innovation and production of renewable energy equipment, both adapted to benefit from local conditions and standardized for export purposes.
It seems too, that not much consideration has been given to export of these equipment, as the parks earmarked so far are in landlocked Imo, port-less Bayelsa and Cross River that feeds into Cameroon, which is not a very prime market, although the DRC on the other end could attempt to compensate for this. It might be worth considering, the setting up of a park in Lagos – perhaps in the same vicinity as the Dangote refinery.
The park would benefit from being able to supply equipment to the refinery (especially as the refinery starts production in early 2023). It will also be able to tap into the global market through export via the Lekki port. This might also be a good time for the Agge deep sea port mulled by the Bayelsa State government to come onstream to open up the Ogbia park to a global market.
Nairametrics | Company Earnings
Access our Live Feed portal for the latest company earnings as they drop.