Airtel is partnering Standard Chartered Bank as it expands its fintech business
The partnership will enable Airtel to provide increased access to mobile money services to customers.
Airtel Africa Plc is expanding its fintech business. Earlier this morning, the company announced that it had just entered into partnership with Standard Chartered Bank.
Details of the partnership
The aim of the partnership is to enable the telecoms operator to deepen its financial inclusion drive across its key markets.
A corporate disclosure that was signed by the Company Secretary, Simon O'Hara, as seen by Nairametrics, noted that the partnership will enable Airtel to provide increased access to mobile money services to customers.
"Standard Chartered and Airtel Africa will work together to co-create new, innovative products aimed at enhancing the accessibility of financial services and, ultimately, better serve people across Africa. In line with this, Airtel Money's customers will be able to make real-time online deposits and withdrawals from Standard Chartered bank accounts, receive international money transfers directly to their wallets, and access savings products amongst other services," the statement by the company said.
READ MORE: Data War: MTN gains 8.18 million subscribers, as Airtel edges Glo, 9mobile in 2019
New products for Airtel Money customers
The statement further noted the following:
The partnership will enable Airtel to expand the range and debt if its fintech business arm –Airtel Money.
New products and services will be launched at targeted primarily at Airtel's 19 million customer base.
The ultimate aim is to encourage the adoption of mobile money whilst engendering the financial inclusion goal of the CBN.
Chief Executive Officer of Airtel Africa Plc, Raghunath Mandava, commented on the partnership with Standard Chartered Bank saying:
"Our relationship with Standard Chartered boosts financial inclusion across the continent, giving millions of people access to valuable banking services. We continue to invest heavily in cashing in and cashing out locations for our customers and increase our distribution. This means that our customers can now send or receive digital payments via Standard Chartered Bank directly to their mobile phones, as well as cash-out their funds at our exclusive kiosks and branches at their convenience. This highlights Airtel Africa's commitment to providing affordable, innovative, best-in-class solutions to enhance the daily lives of our customers."
READ MORE: Airtel partners Western Union to expand its own mobile money service 
This is an interesting development…
A 2019 article by Nairametrics quoted research reports which estimated that about 73.2 million Nigerians (i.e., 41.6% of the adult population) are financially excluded. That's a lot of people for a country like Nigeria. But the interesting thing is that consistent efforts are being made to collapse the gap.
This effort started off with the primary players in the Nigerian fintech space. Soon, banks caught the buzz and quickly aligned with the mission. Now, telcos like Airtel and if course MTN are also positioning themselves as major players.
Now, here's the interesting thing about telcos' foray into fintech – the fact that they already have the customer base and the technological advantage. These are competitive advantages that could see them replicating the same success that was first recorded in Africa by Kenyan Telco Safari on with its M-Pessa project.
As more players emerge in the Nigerian mobile money/fintech space, there is bound to be competition. However, the good thing is that the market is big enough for all to play. The important thing is about offering the best possible service to customers and ensuring that they are financially included.
FEC approves $1.96 billion for Kano-Niger Republic railway
The Federal Government has approved the sum of $1.96billion for the construction of Kano-Maradi railway.
The Federal Executive Council has approved the disbursement of $1.96 billion, for the railway line from Kano in Nigeria to Maradi in Niger Republic. The President will also commission the Warri-Itakpe standard gauge rail line, running through Kogi, Edo and Delta States.
This was announced by the Minister of Transport, Rotimi Amaechi, on Wednesday evening.
Explore the Nairametrics Research Website for Economic and Financial Data
@NGRPresident @Mbuhari will on Tuesday commission the Warri-Itakpe rail line which runs through Kogi, Edo and Delta States. This will set the stage for commencement of operations on that route.
Also, we've gotten approval for the construction of the Kano-Maradi & Dutse rail line.

— Chibuike.R. Amaechi (@ChibuikeAmaechi) September 23, 2020
Media aide to the President, Ajuri Ngelale, said, "The rail line will connect 3 states: Kano, Katsina & Jigawa. It moves from Kano to Dambatta, Kazaure, Daura, Mashi, Katsina, terminating in Maradi, Niger Republic. This financially empowers Nigeria as the import/export hub for Niger."
READ: NNPC to support alternative energy initiative by deploying CNG plants across the country
FEC Approves $1.96bn Kano-Maradi Railway:

"The rail line will connect 3 states: Kano, Katsina & Jigawa. It moves from Kano to Dambatta, Kazaure, Daura, Mashi, Katsina, terminating in Maradi, Niger Republic. This financially empowers Nigeria as the import/export hub for Niger." pic.twitter.com/aZVMoab95z

— Ajuri Ngelale (@AjuriNgelale) September 23, 2020
READ: Lagos-Ibadan Railway: NRC acquires 24 coaches for operations starting next month
Nairametrics reported in June, that China is set to approve the sum of $5.3 billion for the construction of the Ibadan-Kano rail line.
"The Chinese government and people have been very helpful to Nigeria. They have released $1.6 billion for Lagos-Ibadan standard gauge railway (SGR). They've agreed to approve and we hope that by October, they should be able to approve the $5.3 billion for the Federal Government so that we can commence and complete construction of Ibadan-Kano railway," Rotimi Amaechi said.
UK-based group to invest $245 million in 100 Nigerian businesses
A UK based organization is to partner local investment funds to disburse $245 million to 100 Nigerian businesses.
A UK-based development finance institution, CDC Group, has finalized plans to invest US$425 million as an aid to 100 businesses and 38,000 jobs in Nigeria.
This is sequel to its partnership with 40 investment funds such as Afreximbank, African Capital Alliance and Indoram, NAN reports
In a virtual visit to the country by the board of the organization led by Chief Executive, Nick O'Donohoe and Chairman, Graham Wrigley, the UK Government-funded organization stated that all earnings from its investments are ploughed back to improve the lives of millions of people in Africa and South Asia.
CDC Group noted that it paid a virtual visit to the Vice President of Nigeria, Prof. Yemi Osinbajo, and British High Commissioner to Nigeria, Catriona Laing, to discuss and ascertain the impact of CDC's aid to its investees through the COVID-19 crisis and understand how to stimulate recovery and growth.
The discussions also focused on CDC's own response to the pandemic through its preserved, strengthen and rebuild programme, the statement said
(READ MORE: WHO to secure initial COVID-19 vaccine for 20% of Africans)
Commenting on the rationale of the aid, the Chief Executive of the CDC Group, Nick O'Donohe said that, "Nigeria plays a key part in our strategy of partnership and investment for economic growth in West Africa. "Hosting our 2020 board trip– albeit virtually – in both markets is a testament to our commitment.
"Looking forward, we will continue to prioritise the post-COVID-19 recovery as part of the Build Back Better agenda.
"We are committed to supporting a deeper and more strategic bilateral partnership between the UK and Nigeria that is based on enhancing economic development, job creation, inclusion, trade and investment," O'Donohoe further remarked.
In a glowing tribute and commendation to the group, British High Commissioner to Nigeria, Catriona Laing CBE said CDC has been pivotal to creating jobs and supporting the growth of businesses by investing in the poorest countries across Africa, including Nigeria.
"CDC's commitment to the country signals to other UK investors that investing in Nigeria is possible and should be prioritized in order to help Nigeria and indeed, Africa, mitigate the impact of COVID-19," the envoy said.
Nigeria's manufacturing sector contracts for 5th consecutive month – CBN 
The CBN disclosed in its September PMI report that the manufacturing sector contracted.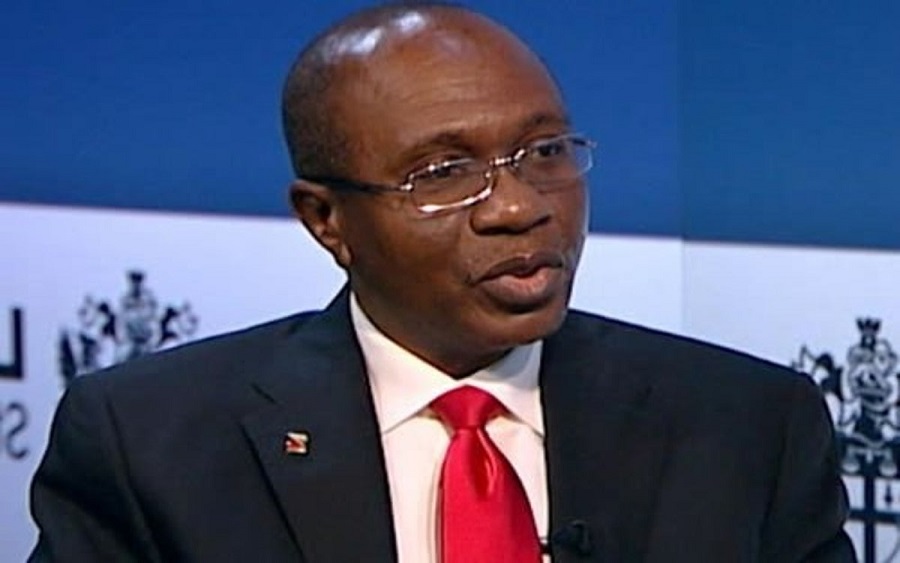 The Manufacturing Purchasing Managers' Index (PMI), in September 2020, has witnessed a contraction for the fifth consecutive month, as it stood at 46.9 index points. 
This was disclosed by the Central Bank of Nigeria (CBN), in its September PMI report released on Wednesday. 
READ: Nigeria's inflation rate hits 13.22% in August 2020, highest in 29 months
The report stated that, out of the 14 subsectors surveyed, 4 subsectors reported expansion (above 50% threshold) in the review month in the following order: 
Electrical equipment

 

Transportation equipment 

 

Cement, and

 

Nonmetallic mineral products

 
The paper product subsector was stable. 
READ: Emirates Airlines banned from operating in Nigeria
READ: U.S dollar drops, low U.S interest rates expected to persist for long
While the remaining 9 subsectors reported contraction (below 50% threshold) in the review month in the following order: 
Petroleum & coal products

 

Primary metal

 

Furniture & related products

 

Printing & related support activities

 

Food, beverage & tobacco products

 

Textile, apparel, leather & footwear

 

Chemical & pharmaceutical products;

 

Fabricated metal products and 

 

Plastics & rubber products

 
The Non-manufacturing sector PMI stood at 41.9 points in September 2020, indicating contraction in nonmanufacturing PMI, for the sixth consecutive month.