Nigeria attracts more Bitcoin interest than any country globally
Nigeria emerged as one of the fastest-growing crypto markets globally.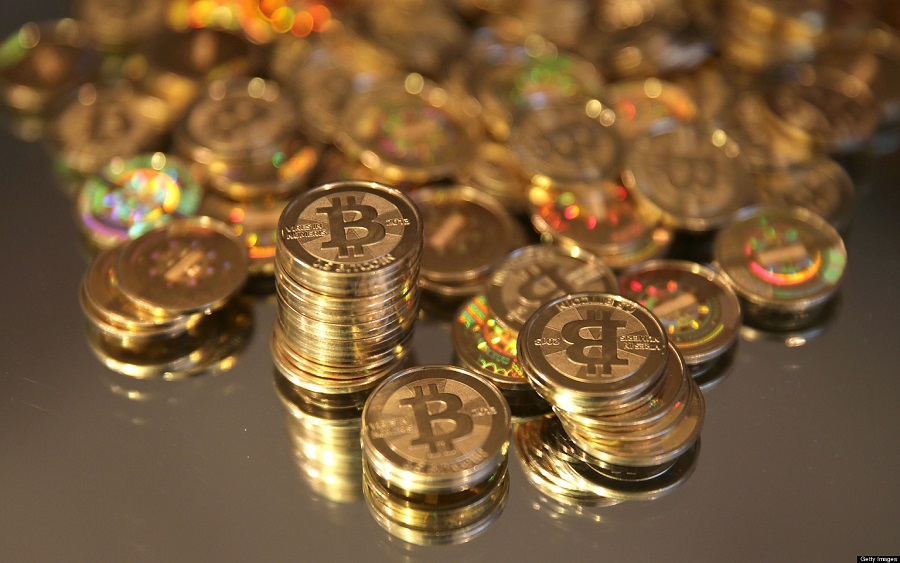 In terms of Bitcoin's level of interest, Nigeria has been adjudged the highest performing nation in the world.
Africa's largest economy and home to over 200 million people has also been the biggest source of BTC trading volume in the continent. According to a recent report released by blockchain.com, Nigeria emerged one of the fastest-growing crypto markets globally.
Major crypto exchange, Blockchain.com carried out research recently showing that the highest flow of activity in its wallet app since April 2020 has been from Nigeria.
READ ALSO: Investors are now rushing into Ethereum, as gains surge by 262% in 4 months
Recall Nairametrics, about a month ago, revealed statistics obtained from Usefultulips, a BTC analytic data provider, showing Nigeria led the pack with more than $34.4 million, while the closest rival, South Africa, had a transactional value of just $15.2 million in Q2, 2020.
Among top countries in Q2, 2020 leading in peer to peer Bitcoin transactional trades on the African continent were:
Nigeria – $34.4 million dollars.
South Africa – $15.2 million dollars.
Kenya – $7.8 million.
Ghana – $640,000.
Tanzania – $600,000.
READ MORE: Number of new Bitcoin wallets hit 3 year-high
The financial market turmoil triggered by COVID-19 has definitely changed the way Nigerians view the whole financial system, as data also obtained from Google trend shows Nigeria leading the pack around the world in Bitcoin searches. This is a testament to the fact that Nigerians truly love their Bitcoins.
Ethereum Miners earn a staggering $1 million in 1 hour
ETH miners on the network earned a staggering $1 million in just one hour.
Ethereum miners seem to be smiling to the bank now. This feat is triggered by transaction costs on the Ethereum network recently reaching a new hourly record. Data retrieved from Glassnode, a crypto analytics firm, revealed that ETH miners on the network earned a staggering $1 million in just one hour.
Following UniswapProtocol's announcement of the UNI token recently, Ethereum saw a massive surge in miner fees. Almost $1M USD in fees was spent in a single hour, thereby setting a new record high.
Explore the Nairametrics Research Website for Economic and Financial Data
This prevailing macro is positive for Ether miners whose turnovers have been increased by higher fees and more transactions. In fact, Ethereum's network hash rate has been growing consistently, having reached a near two-year high.
Meanwhile, the median Ethereum gas price has massively spiked as well, reaching levels as high as 700 Gwei.
READ: 88.0% of all Bitcoins mined, as 2.5 million BTCs left to be mine
Meanwhile, the median #Ethereum gas price has massively spiked as well – reaching levels as high as 700 Gwei!

Chart: https://t.co/XFxGsbPLdE pic.twitter.com/5aDfNqF1WS

— glassnode (@glassnode) September 17, 2020
READ: Like Gabon, Congo, Jumia shuts down operations in Cameroon
What is Gas? On Ethereum, all transactions and smart contract executions require a small fee to be paid, called Gas. In technical terms, Gas refers to the unit of measurement on the amount of computational effort required to execute an operation or a smart contract. The more complex the execution operation is, the more gas is required to fulfill that operation. Gas fees are paid entirely in ETH.
However, the Ethereum network has been having constant issues with high transaction fees and congestion since the rise of DeFi tokens. Recently, the network increased the limit of maximum gas per block from 10,000,000 gases to 12,500,000 gases. However, it is not the only network whose fees have been rising.
READ: Apple, Tesla share prices drop massively from record highs
Is mining Ethereum mining worth it? When it comes to most crypto assets, mining difficulty and costs related to it are only going upwards.
However, as ETH mining becomes more difficult based on more miners joining the process, it is expected that cost will move upward, as more computing power, software, and electricity are needed.
Nairametrics, however, believes that ETH's value in recent months has gained exponentially and will most likely continue to do so, thus making mining potentially profitable in the long term.
 Ethereum whale transfers $78 million worth of Cryptos
ETH whale moving 201,136 ETH worth $78  million, transferred from an unknown wallet.
The number of Ethereum whales has been on the rise since the beginning of the COVID-19 pandemic and they have been making headlines, as larger entities cash in on the second most valuable crypto market by market value.
Data from advanced crypto tracker, Whale Alert, revealed an unknown ETH whale moving 201,136 ETH worth $78 million, transferring from an unknown wallet to another unknown wallet just a few hours ago.
READ: BTC bounty: 69,000 Bitcoins worth $700 million waiting for you
🚨 🚨 🚨 🚨 🚨 🚨 🚨 201,136 #ETH (77,935,847 USD) transferred from unknown wallet to unknown wallet

— Whale Alert (@whale_alert) September 18, 2020
READ: Crypto: Financial market that never sleeps, or is under any central authority
At the time this report was drafted, data retrieved from Coingecko, showed that Ethereum traded at $386.10 with a daily trading volume of $15 billion. ETH price is up 2.0% in the last 24 hours. It has a circulating supply of 110 million coins, and a max supply of ∞ coins.
What it means: Nairametrics had earlier observed the high movement by these Ethereum whales, as these large entities have purchased almost half of all the Ethereum mined so far in 2020.
READ: Bullish Signs: 2.6 million Bitcoins are being held on crypto exchanges
This is clear evidence that major investors are now looking at the future potential of ETH as an investment, despite the recent sell-offs recorded in the second most capitalized crypto market.
What is an Ethereum Whale? Traders or entities who own a large number of Ethereum are typically called whales. This means than an Ethereum whale would be a single Ethereum address owning around 1,000 Ethereum or more.
READ: YFI: Yearn Finance becomes the most expensive cryptocurrency, surges past $27,000
What you need to know: Ethereum is a global, open-source platform for decentralized applications. In other words, the vision is to create a world computer that anyone can build applications in a decentralized manner, while all states and data are distributed and publicly accessible.
Ethereum supports smart contracts in which developers can write code in order to program digital value. Examples of decentralized apps (dapps) that are built on Ethereum include tokens, non-fungible tokens, decentralized finance apps, lending protocol, decentralized exchanges, and much more.
Major reasons why XRP is better than Bitcoin
Ripple (XRP) plays dual roles as a payment platform and a currency.
Ripple, the world's fast-growing crypto payment powerhouse and owner of the fourth most valuable crypto by market size, is showing some of its advantages over the flagship crypto token(Bitcoin).
A popularly known crypto analyst, with the pseudo name Crypto Whale, spoke on XRP's unique advantages over Bitcoin. Crypto Whale went on, saying;
1.XRP is x1000 faster than $BTC (3-4 seconds)
2.XRP is x1000 cheaper than $BTC (> $0.01)
3.XRP is better for the environment (no mining)
4.XRP is more scalable
READ: Binance offers DeFi coders $100,000; DeFi market value hits $8 billion
#XRP is a digital asset utilizing Distributed Ledger Technology like #Bitcoin but that's where the similarities stop.

🕒XRP is x1000 faster than $BTC (3-4 seconds)
💰XRP is x1000 cheaper than $BTC (> $0.01)
🌳XRP is better for the environment (no mining)
⚖️XRP is more scalable

— CryptoWhale (@CryptoWhale) September 14, 2020
At the time this report was drafted the fourth most valuable crypto, XRP price traded at$0.249510 with a daily trading volume of $1,859,495,081. XRP price is up 2.4% in the last 24 hours.
What you should know; Ripple is a privately-held fintech company that provides a global payment solution via its patented payment network called Ripple Network (also known as RippleNet). XRP is the digital token that has a circulating supply of 45 Billion coins and a max supply of 100 Billion coins.
READ: Nigeria total public debt hits N31 trillion as debt service gulp over N1.2 trillion in H1 2020 
Ripple (XRP) plays dual roles as a payment platform and a currency. It is an open-source platform that was created to allow quick and cheap transactions.
XRP still remains the only crypto gaining traction among global banks as Japan-based Mitsubishi UFJ Financial Group, with assets of more than USD 2.8 trillion, announced in November 2018 that, in cooperation with Ripple, it would provide an international money transfer service on the payment corridor from Japan to Brazil.
READ: Buying signs: Ethereum's total coin supply held off exchanges continues to rise
Other leading global banks using Ripple include Europe's banking giant, HSBC Holdings Plc, with assets of about $2.5 trillion, which disclosed in 2019 that it would use the XRP payment solution.
Japan Post Bank with assets of USD 1.9 trillion, Sumitomo Mitsui Financial Group, and Mizuho Financial Group with trillions of dollars in assets, also have a close relationship with Ripple Asia. Others having a relationship with Ripple include Banco Santander, Barclays PLC, Royal Bank of Canada, and Toronto-Dominion Bank.